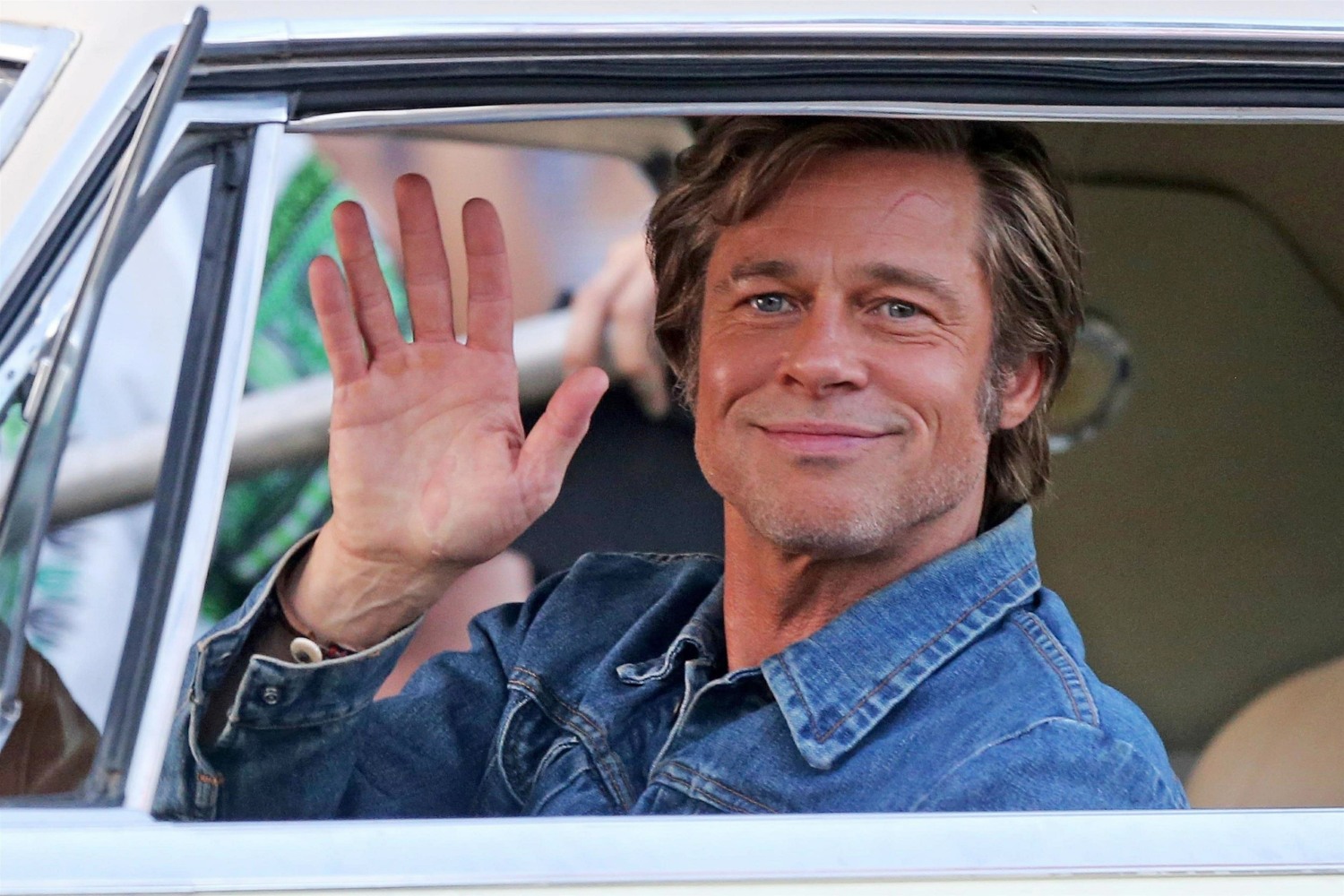 Here are some more photos of Brad Pitt filming Once Upon a Time in Hollywood. Brad and Leo DiCaprio have been filming exteriors for the Quentin Tarantino film all week, and these pics are from last night's filming. Brad's character – the stunt man – is doing the driving while Leo's character rides shotgun. QT loves to do lengthy dialogue scenes in cars, so I'm assuming that something important is happening in this scene. Is it just me or is something subtly different with Brad's face? I can't tell if it's the combination of a tan plus that ridiculous haircut and highlights, or if he's been tweaked. Hm…
Meanwhile, in case you were wondering how the Father of the Year is handling his work-life balance, Entertainment Tonight had a convenient update. I'm absolutely shocked that People Magazine hasn't had an hourly update on this too:
Brad Pitt is balancing work with fatherhood. The 54-year-old actor was snapped on the Los Angeles set of his new film with Leonardo DiCaprio, Once Upon a Time in Hollywood, on Monday, rocking a denim-on-denim outfit. A source tells ET that Pitt has been busy filming the highly anticipated Quentin Tarantino crime drama set in 1969, but also spending time with his kids.

According to the source, Pitt's kids with estranged wife Angelina Jolie have been spending time with the actor at his Los Feliz, California, home, and that there's "a lot of laughter and skating" around the house. In keeping with the new custody agreement, Pitt has been with the children since July 21 and will have them through July 29, before he is responsible for getting the kids back to London to be with Jolie. Pitt must arrange for visits with doctors and a therapist during his time with the kids, while Jolie is only allowed to call the kids once per day at a time agreed in advance by both parents.
I would think that if the kids were on set with him this week, the paparazzi would have managed to get photos of them (considering they're shooting on Hollywood Blvd). So my guess is that he hasn't brought the kids to the set. They're probably at his home (or Angelina's home) with a nanny. And perhaps that's why he hasn't been providing hourly updates on his dad skills?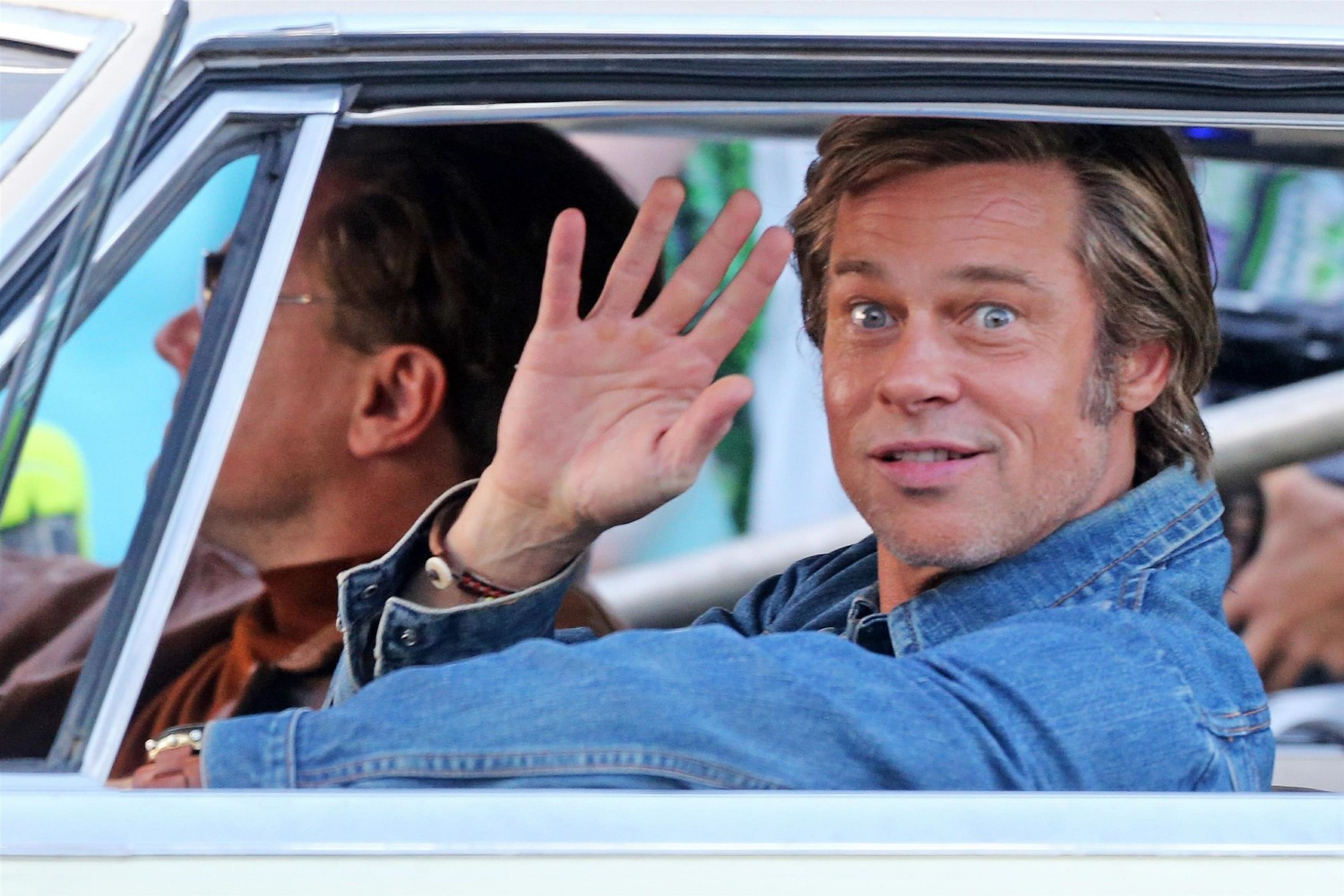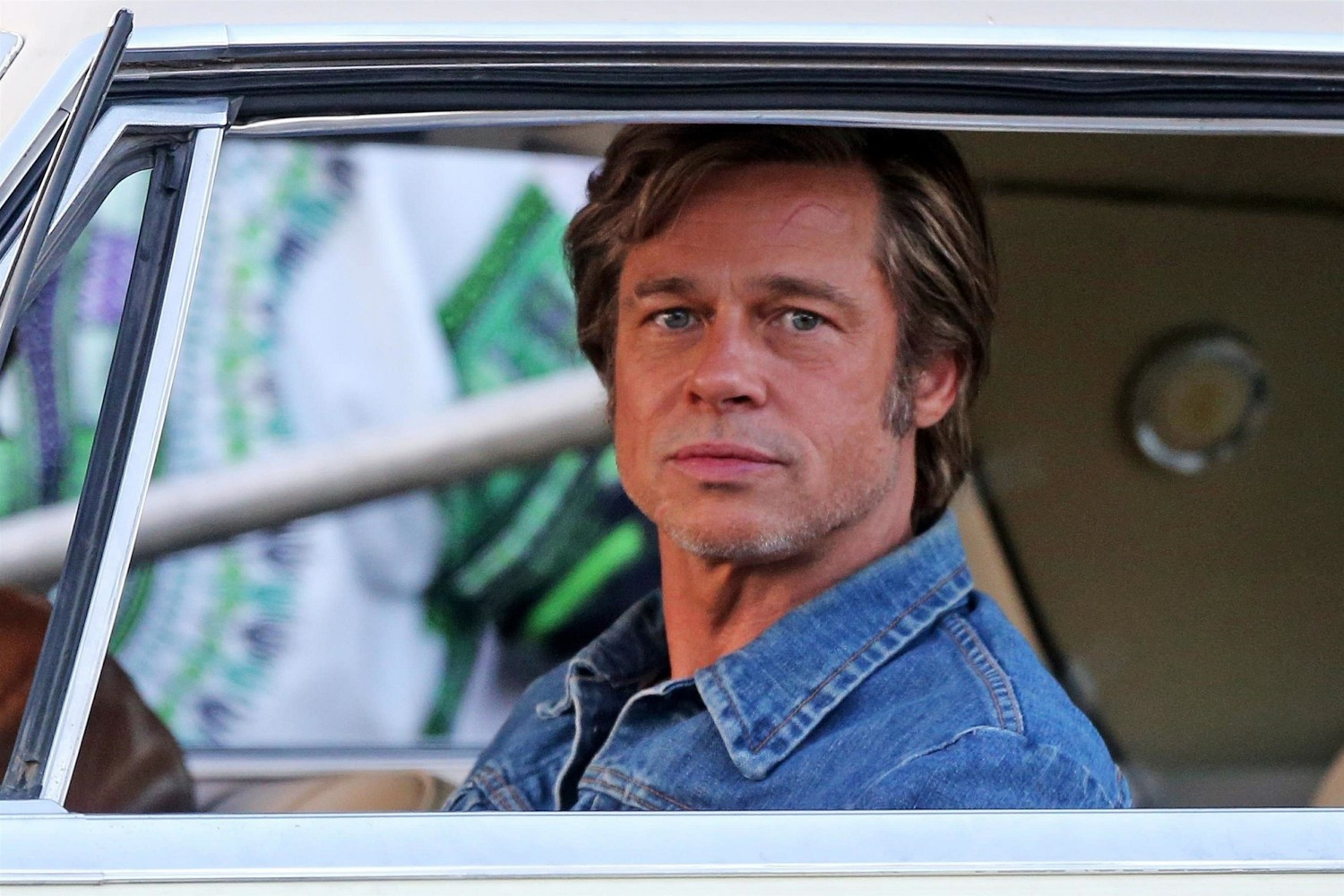 Photos courtesy of Backgrid.