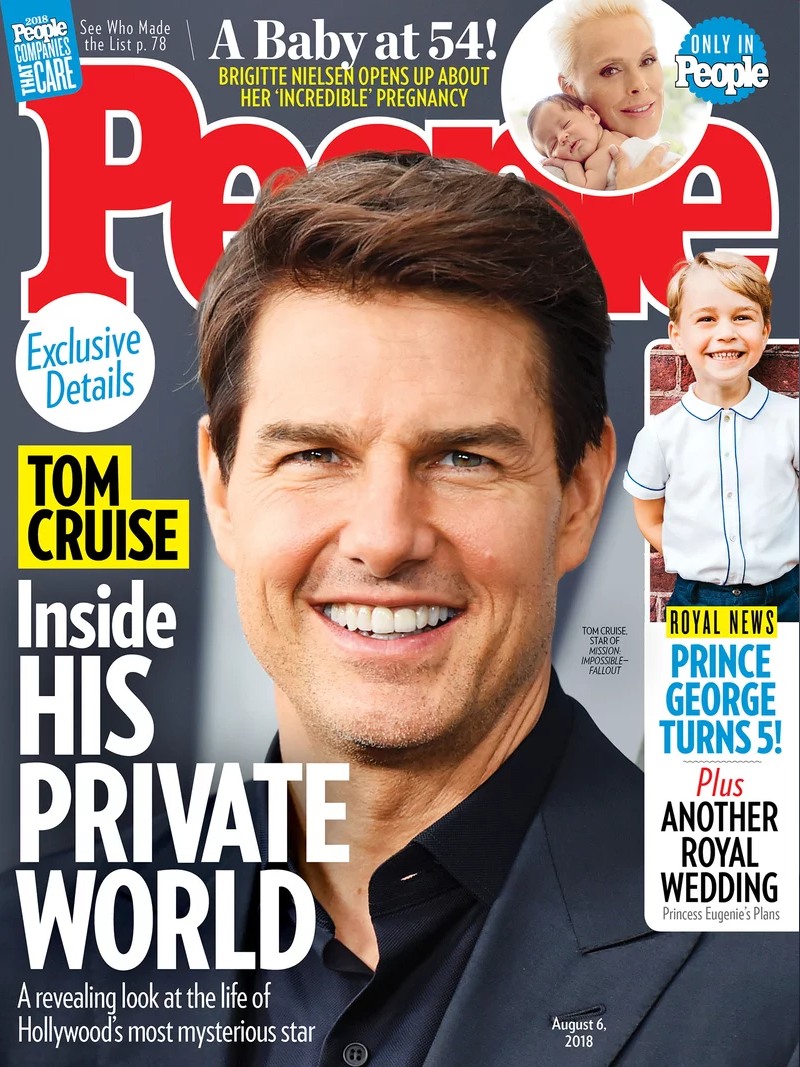 I'm pretty sure EVERYBODY gets a weird vibe from Tom Cruise these days, so my weird vibe isn't special or notable. But I am getting an especially weird vibe from him these days, for what it's worth. Tom is still promoting Mission: Impossible – Fallout, and Mysterious Tom got the cover of this week's People Magazine. There's a "new interview" which consists of about four sentences, and then People just idly speculates on some stuff and then shuts down their own speculation, and that's the cover story. It's notable because for years now, Tom has managed to promote multiple movies without talking about his life at all – he shills hard, he travels constantly to promote his movies, but the man has not sat down for any kind of in-depth interview in the better part of a decade. Here are some highlights from People:
Tom loves what he does: "I've wanted to make movies since I was 4 years old. To be able to entertain an audience, that was my dream. I like to learn new things and push the skills I have to the next level. I don't do anything halfway as a person."

He's become more private post-divorce, post-Katie Holmes: "He's a mysterious figure in many ways," says Fallout costar Simon Pegg. "People speculate about him and decide the truth about him. He doesn't really do anything. He steps back from all that."

He hasn't been in a serious relationship in years: In recent years, Cruise has spent most of his time on movie sets, living in hotel rooms — chiefly in London, a city he fell in love with while making Legend in 1984. He has gone on dates, but hasn't been in a serious relationship for the longest time in his adult life.

Where he lives: L.A. is no longer his home base: In 2016, Cruise sold his properties there, including his massive Beverly Hills compound, which fetched $39 million. He bought a penthouse apartment in Clearwater, Fla, just a block from the Church of Scientology's international headquarters. A committed member of the controversial church since the '80s, he's close friends with its leader, David Miscavige, and family members including his son Connor, 23, have also moved to Clearwater. Cruise is finishing up renovations on the apartment, but he has already spent time there, and locals have spotted him strolling with Scientology staffers. "He's very relaxed when he's here," says a local source.

Whether he's close to his daughters: He's also close with daughter Isabella, 25, who lives in London with her husband. As for speculation about his relationship with his youngest daughter, Suri, 12, who lives with Holmes in L.A. And New York City, neither star has discussed the situation publicly. "He loves all his children," says a source. "And each of them has a right to their own story."
"…And each of them has a right to their own story." I mean… that's the best way to say it, I guess. Katie Holmes isn't crying about how Suri never sees her dad. Katie Holmes wanted Tom out of her life and Suri's life and that's what happened. It's less about Tom "abandoning" Suri and more about him respecting the fact that Katie wanted him the f–k out of her life, although that dovetailed nicely with the fact that Tom was probably told to cut off contact with Suri because Suri isn't a Scientologist.
As for Tom's mysterious life… obviously, he's all-in with Scientology and he just prefers to hang out with Scientologists. It feels like he lives a monk-like existence, right? He just works constantly and spends time at his "church." Very few meaningful personal relationships, no romantic entanglements. But my vibe is… that may change? Because it feels like maybe Miscavige is still trying to get Tom another wife?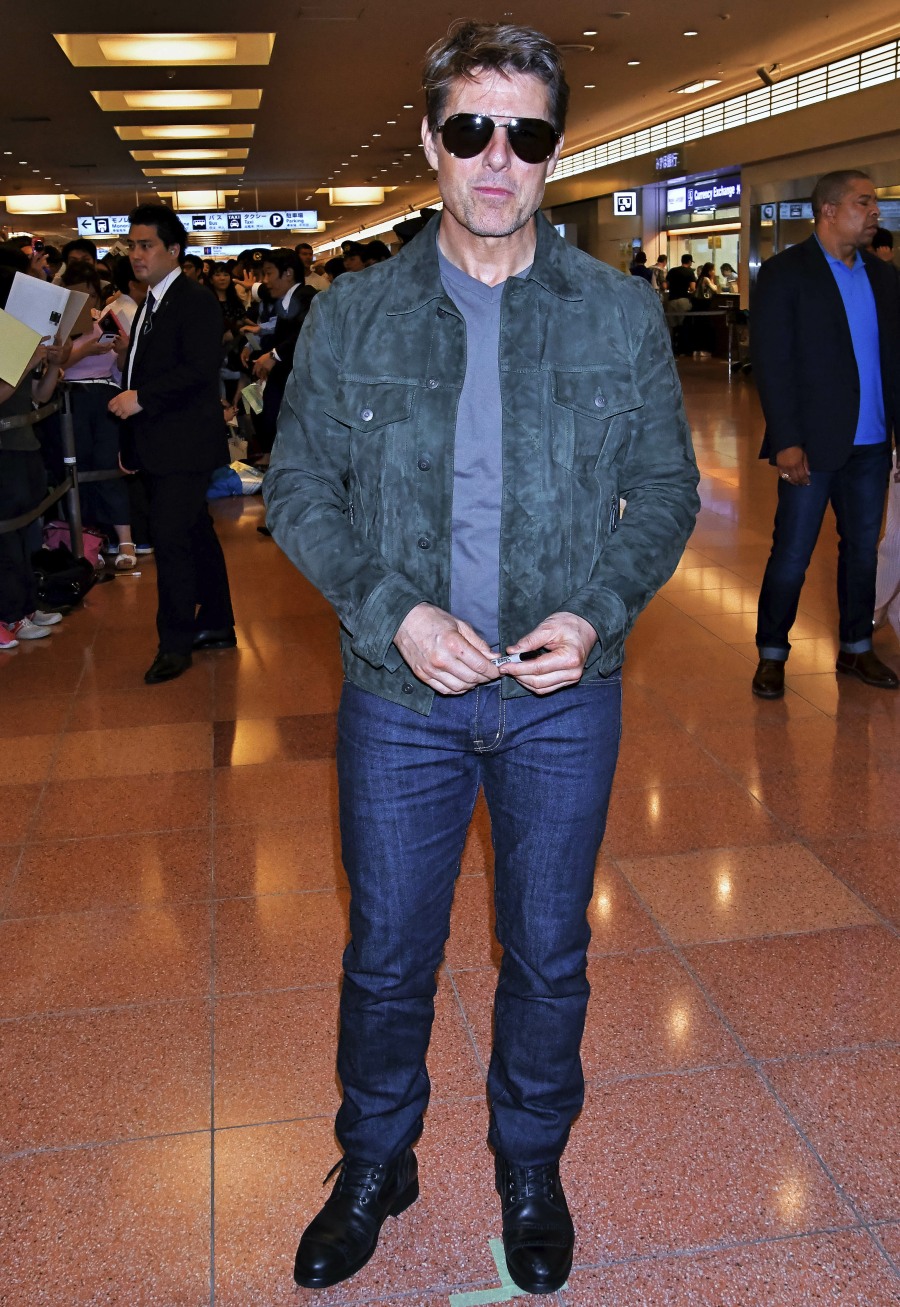 Photos courtesy of WENN, cover courtesy of People.