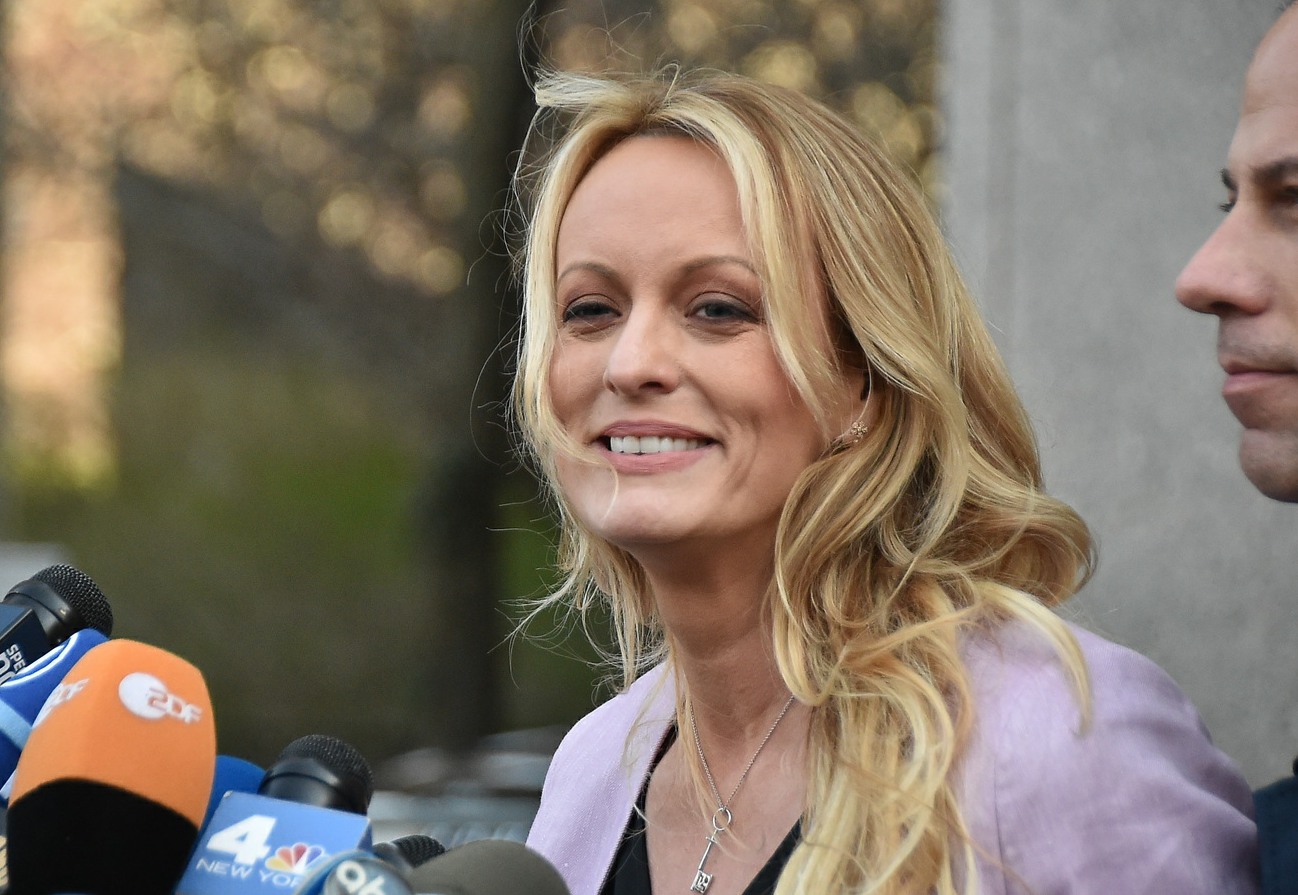 Stormy Daniels has been having a complicated month. On one side, she and her lawyer Michael Avenatti are American heroes who will be remembered for doing their part to bring down a corrupt despot. On the other side, Stormy has a target on her back and her personal life is in shambles. Stormy recently split from her husband (the man who is father to her daughter) and she claims that he attacked her six months ago. All of this came out in the wake of Stormy's arrest in Ohio earlier this month, where she was performing at a strip club. She was arrested on multiple charges – charges which basically amounted to "touching" people – and those charges were later dropped. The whole incident felt very shady from the Ohio police. As it turns out, shady doesn't even begin to describe what happened.
Earlier this month, Stormy Daniels was arrested for allowing patrons to touch her while she performed at an Ohio strip club — an arrest that may have been premeditated, according to a damning new report in the Fayette Advocate. On July 12 — the night of Daniels's Columbus performance for her "Make America Horny Again" tour — she was accused of violating Ohio law by "touching" club-goers, some of whom were actually undercover VICE officers. The three misdemeanor charges against Daniels were thrown out just 12 hours later, after which Columbus Police Chief Kim Jacobs called her arrest a "mistake."

But according to the emails from inside the Columbus Police department, which were provided by a whistle-blower to the Advocate, Daniels's arrest was quite the opposite of a mistake. Emails from Detective Shana Keckley, one of the lead arresting officers on July 12, indicate that law enforcement had shown up specifically to target Daniels — which runs contrary to the police department's previous claim that Daniels had simply gotten caught up into an investigation into potential human trafficking and prostitution at the strip club.

Days before the "sting" operation, the emails show Detective Keckley sent herself multiple news stories, videos, and photographs of Daniels. Even more damningly, in an email she sent after Daniels was charged, Keckley wrote, "I got the elements …. we arrested Stormy this morning, she is in jail." (Per the Advocate, elements are "the burden police officers must meet in order to make an arrest.") In another email, she told officers to thank her "in person" for her achievement.

"It is clear that Keckley and her fellow officers were there because of Stormy and only because of Stormy," the whistle-blower told the Advocate. "The emails definitely show that the police lied about it being a prostitution and human trafficking mission."
The TL; DR version is: the cops were targeting Stormy. They knew she was going to be in town, and they used taxpayer resources to stalk her, target her and arrest her on bogus charges. Ohio taxpayers paid for multiple police officers to stake out a strip club to target the president's former mistress for arrest. This is happening in America. If it happened to Stormy, it can happen to you.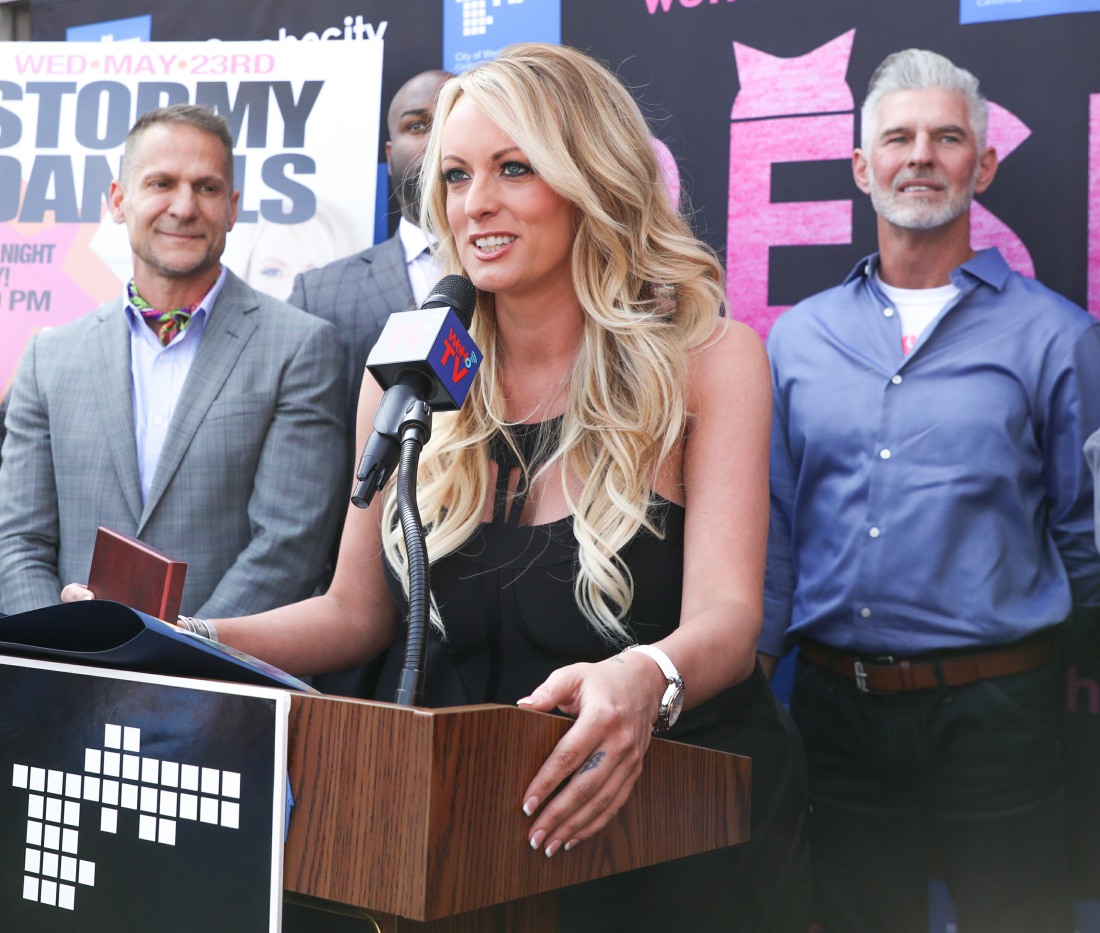 Photos courtesy of WENN and Pacific Coast News.