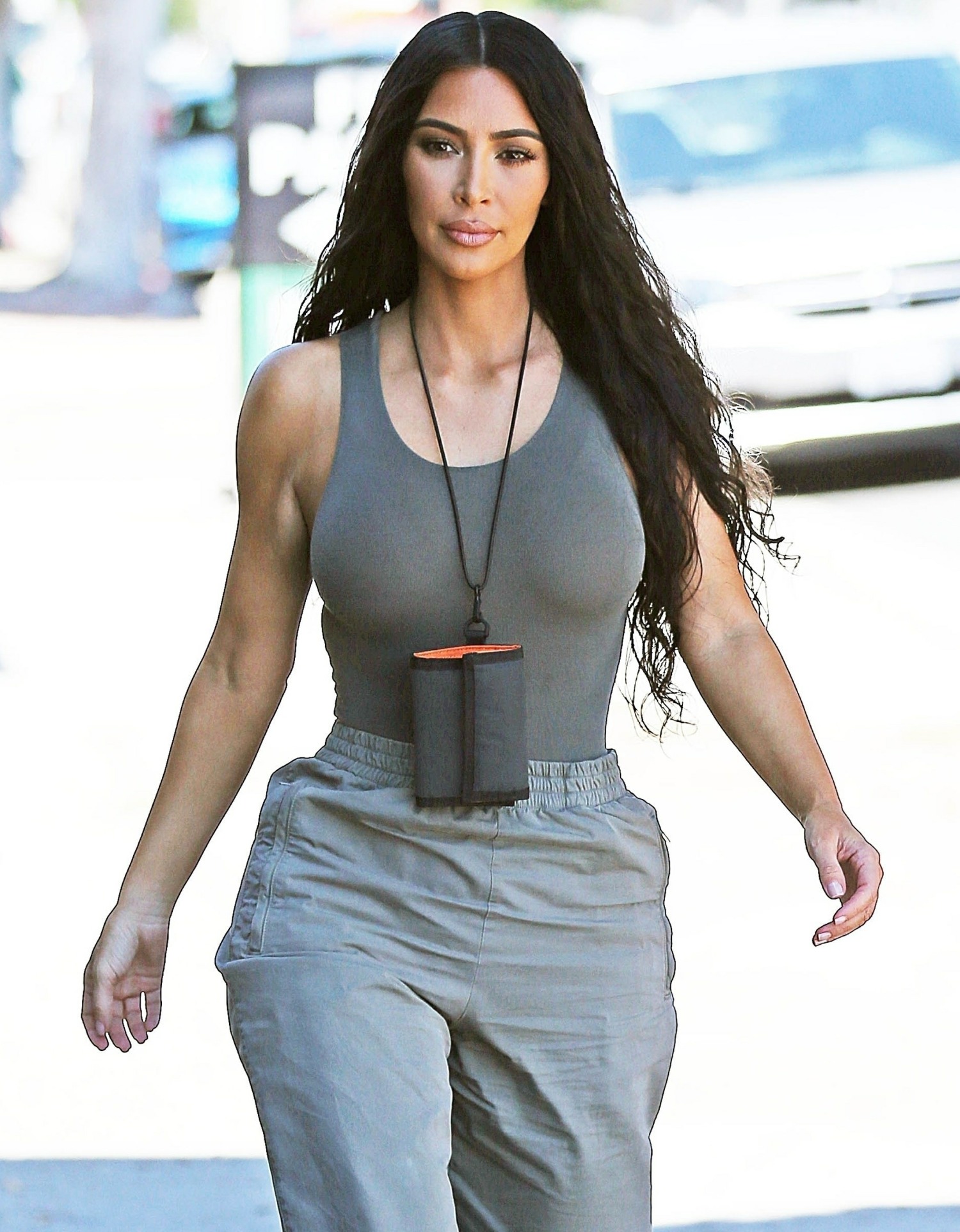 Ever since Kim Kardashian gave birth to Saint West several years back, she's been on a weight loss/fitness kick. If you ask me, her regimen involves a somewhat healthy, low-carb diet, a steady, cardio-heavy fitness routine and of course plastic surgery. I believe Kim gets liposuction quite regularly, and I've believed that for years. But it doesn't even matter, because she's also lied about her weight and her size for years. The only thing I'll give Kim is that she's a lot shorter than people think: she's only 5'3" and she's legitimately "small-boned" (tiny wrists and ankles). So in that sense, she's probably a lot smaller than we think. But now she's saying that she's only 119 pounds. Do you believe her? Kim was on her Instagram Stories and she filmed Khloe and Kendall telling her that she looks super-thin and like she "doesn't eat" (Kim responds with "OMG, thank you!") and then says she's 119 pounds "without hair extensions." Turn down the volume if you watch this:
I mean… I don't believe that she's only 119 lbs, but at this point, it really doesn't matter to me. What does matter is that it feels like Kim is promoting some really dumb sh-t to her impressionable young fans. The whole "thank you for saying I look anorexic!" thing is over. It was over a long time ago.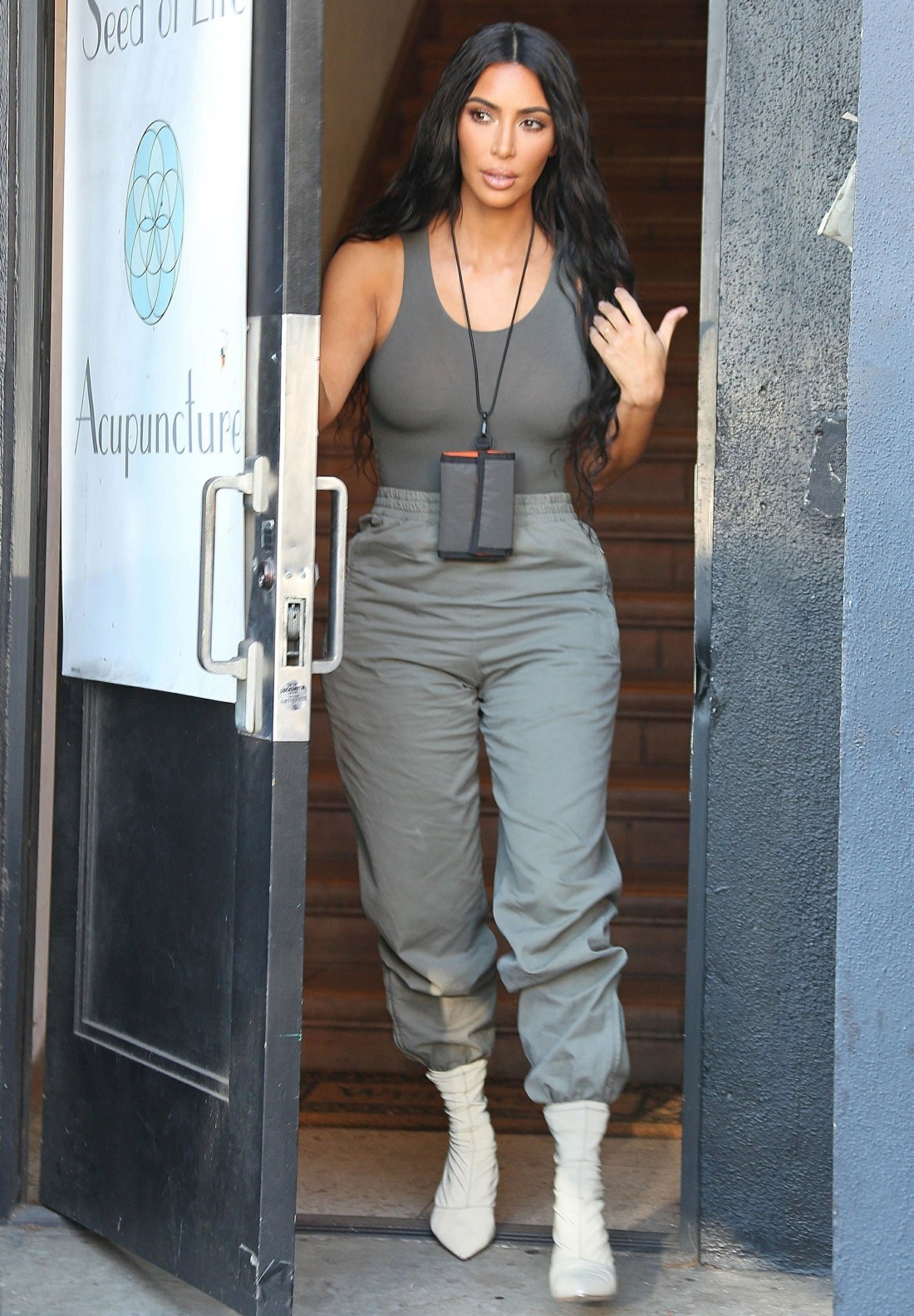 Photos courtesy of Backgrid.