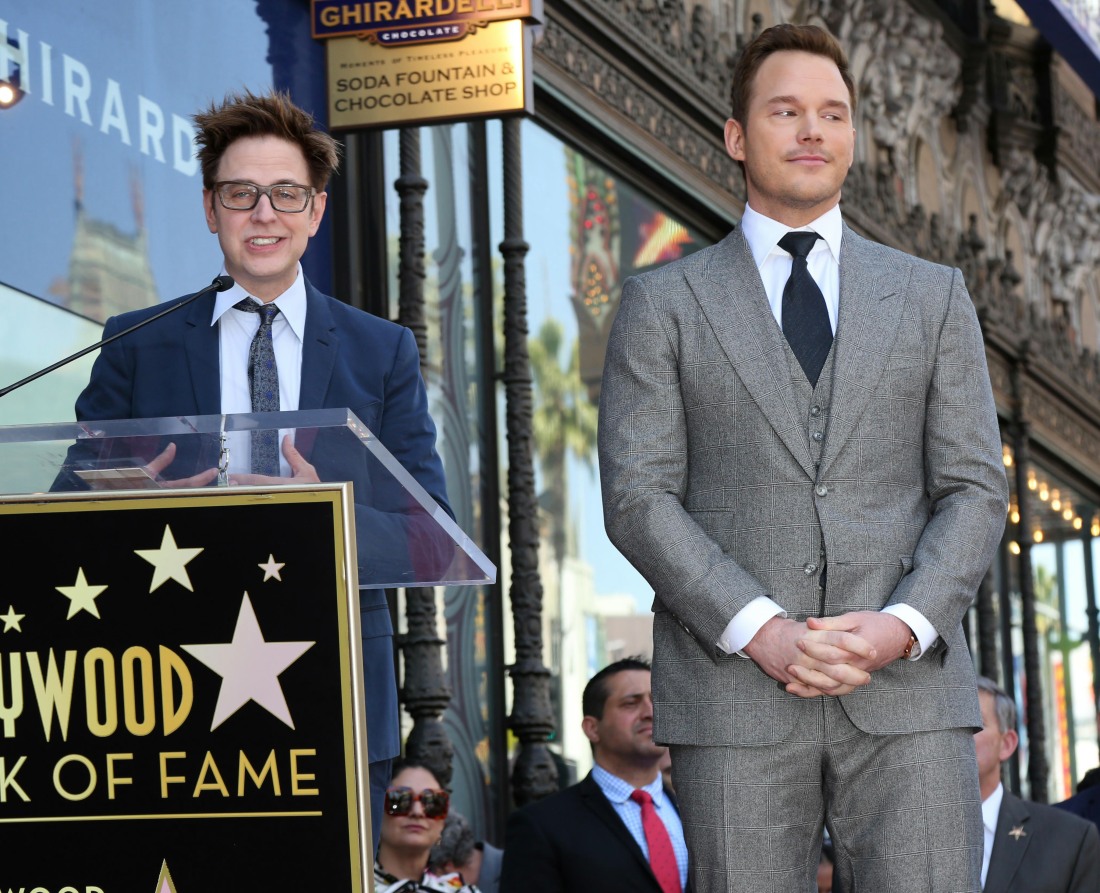 The concerns raised about director James Gunn came from an awful place. I said that in my original story, that alt-right douchebag Mike Cernovich was leading this movement to "punish" various celebrities who had said or tweeted questionable or offensive things in the past. James Gunn's old tweets came back to haunt him, mostly because those old tweets were incredibly disturbing. I felt like both things could be true: Gunn needed to be fired by Disney for those old tweets, AND we can acknowledge that Cernovich is an awful person too. Gunn was fired by Disney, and he won't be writing or directing the third Guardians of the Galaxy movie.
In the past weeks, various actors in the Marvel world have come to Gunn's defense, and I understand the arguments they're making too, that Disney/Marvel already knew about the tweets, that Gunn had already apologized, and that if you put the offensive old tweets aside, Gunn treated actors and below-the-line workers with respect. Chris Pratt, Zoe Saldana, Dave Bautista, Karen Gillan, Bradley Cooper, Michael Rooker and a few others all signed an open letter defending Gunn. Pratt and others posted the open letter to their social media:
Some points I'd like to make: as a group, these actors have a lot of power. If they wanted to, they could have forced Marvel's hand to rehire Gunn by threatening to walk if he wasn't reinstated. They didn't do that, which makes me wonder if they were all 100% in agreement. Secondly, I feel like this letter is trying to do too much, make too many defensive arguments. If the argument is "those tweets were awful but in real life, he's an amazing person," then just say that. Don't go on and on about "due process in the court of public opinion." The court of public opinion is a good thing. It's why a lot of people refuse to work with Woody Allen now. It's why thousands of victims of rape, harassment and assault felt like they had a space to come forward and tell their stories and be believed. No one put James Gunn IN JAIL because of public opinion, he just lost a job. And might I say, I still find his tweets to be profoundly disturbing.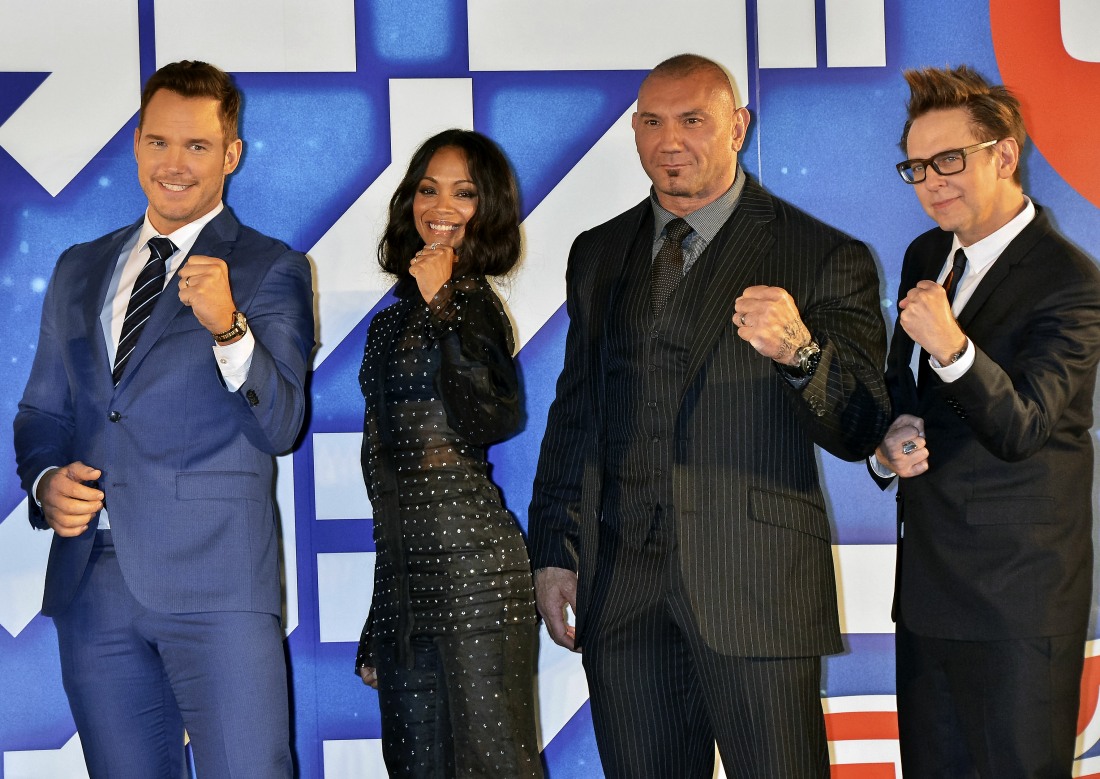 Photos courtesy of WENN.