Cardi B recently gave birth to baby Kulture. I imagine she's already calling the baby Bulture. To celebrate the birth and perhaps buy HERSELF a push present, Cardi B purchased two Lamborghinis (Bamborghinis). Apparently, people were questioning the purchase because people think Cardi is broke? I don't think she's broke. I just think she has terrible money management and she will be broke at some point if she doesn't read a Suze Orman book soon. So, people accused Cardi and Offset of merely leasing (beasing) the Lambos instead of buying them. Which is why Cardi posted the Receipts! Not really the receipts, she just posted her Wells Fargo statement showing that she withdrew more than a half a million dollars to purchase the Bambos.
First of all, GIRL WHY ARE YOU WITH WELLS FARGO? Bells Bargo is a mess. I've been trying to convince my mom to leave Wells Fargo for years now. Second of all, I actually love seeing her statement. I wish more celebrities would do this so we can actually see where they're spending their money and how much they have coming in and all of that. I want to know about the $64 at Waffle House. I want to know what she's getting the "smaller" checks for, the $5K and $10K deposits. And I want to know why she's purchasing Lambos IN CASH? Girl, your credit will be better if you make a good down payment and then take out a loan for the rest. Maybe that's what it is though – her credit might not have been good enough to take out a car loan, so she had to buy the Lambos in cash. As I said, I'm worried about Cardi's financial buture.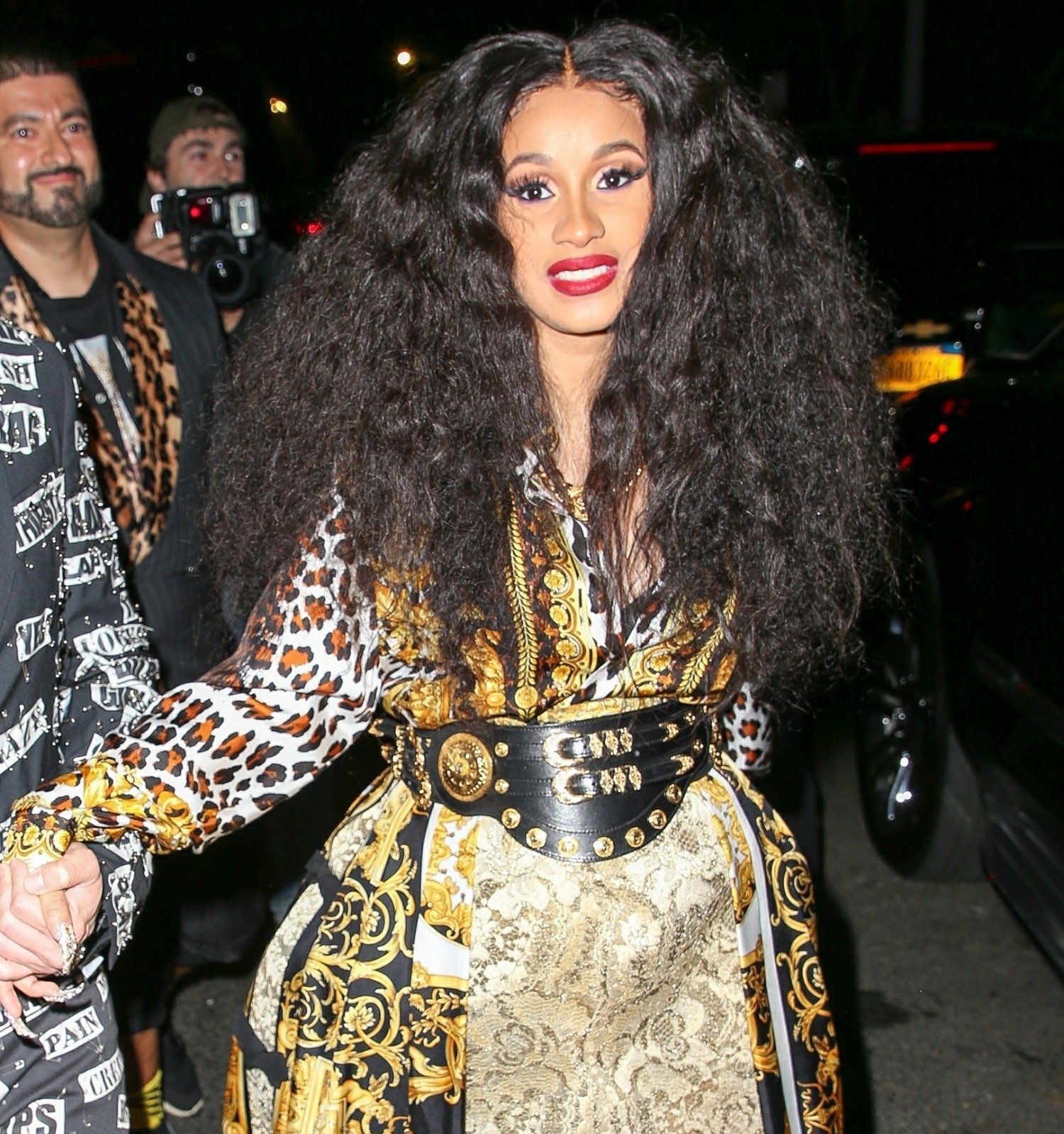 Photos courtesy of Backgrid, Instagram.