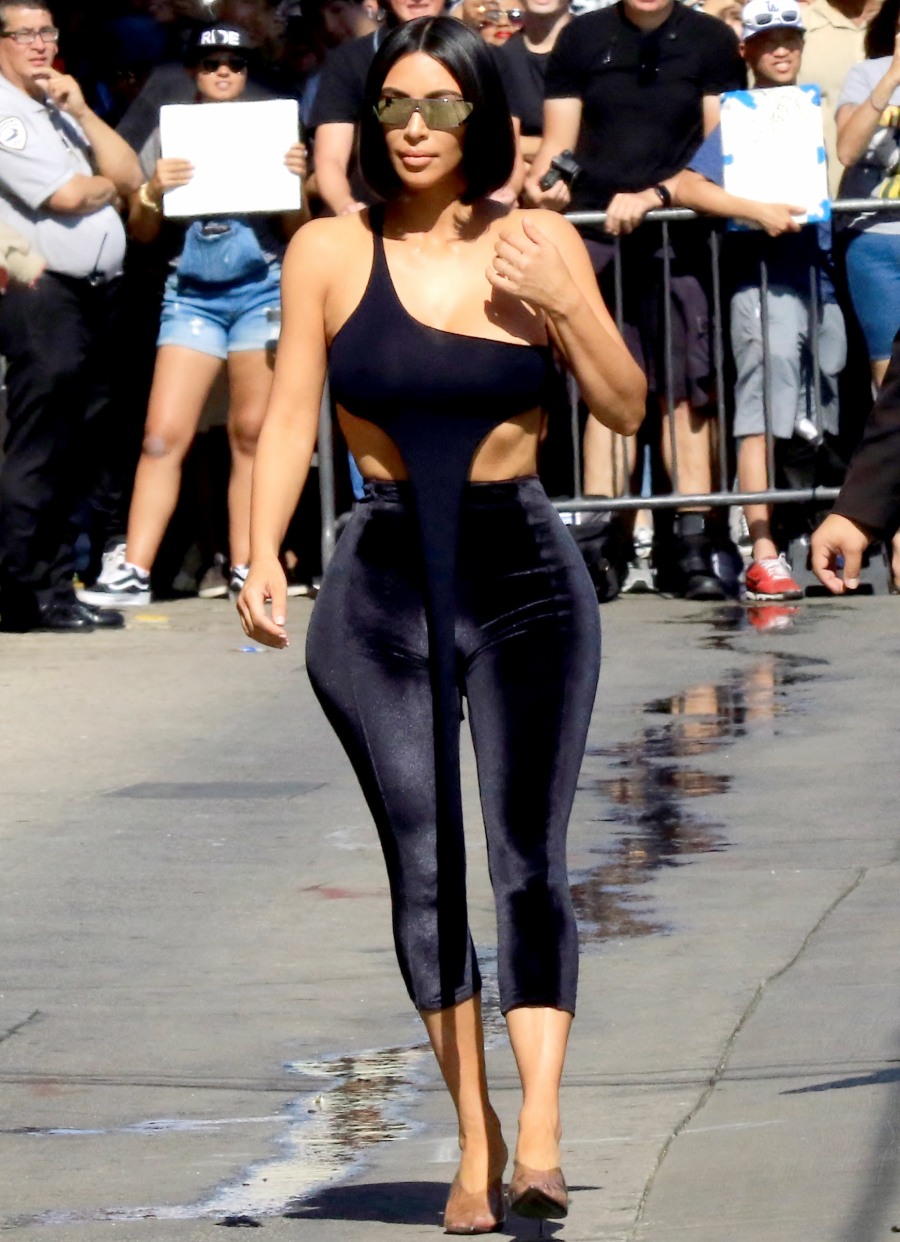 Here are some photos of Kim Kardashian outside of Jimmy Kimmel's studio. She's showing off her new bob haircut, which… frankly, I hate. My favorite Kim-hair is when she's got shoulder length, wavy hair. That's the most flattering style for her face. This sleek bob doesn't do much for her, and it adds to the alien-like quality of her CGI face. Anyway, Kim chatted with Kimmel last night about her work getting Trump to commute Alice Marie Johnson's sentence, and getting to go to the Oval Office and more.
Around the 5:40-minute mark of the video, Kimmel asks Kim if her husband still likes Donald Trump. Kim tries not to laugh and says: "Um, yeah, I think he really… um… yeah." When Kimmel asks if she and Kanye argue about politics, she says no, because she respects what other people think and:
"When we would talk about the policies, he doesn't necessarily agree with the policies. He likes [Trump's] personality and how he made it to be President when everybody really underestimated him… He's not political, so he doesn't really dig deep into what's going on. And I always knew that, and I knew what he meant. And I have nothing bad to say about the President."
So, there you go. Kim isn't going to say anything bad about Trump because she's still trying to get him to pardon more people. And Kanye's still going to wear his signed MAGA hat because Kanye is an idiot who can't sit still to understand even the most basic conversation about policy.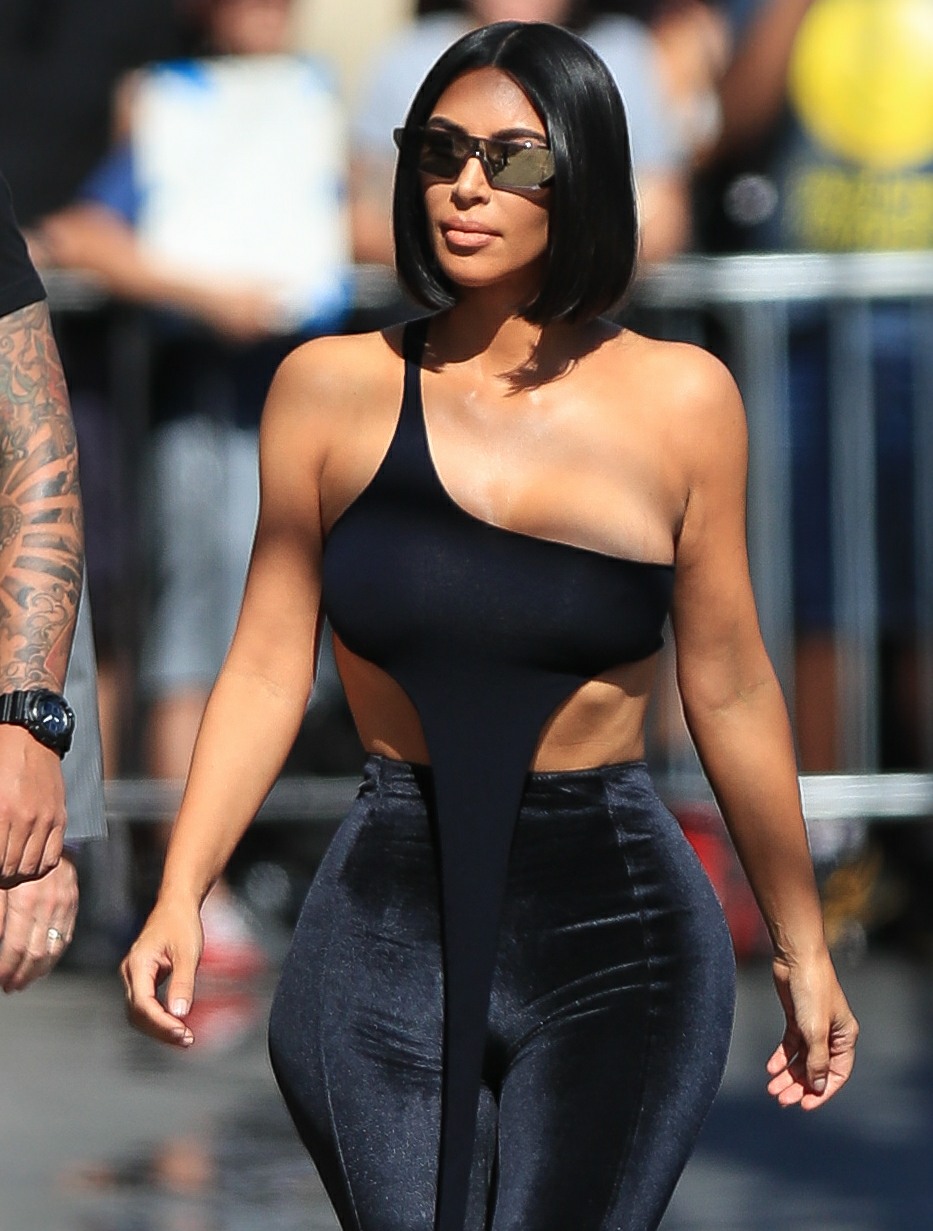 Photos courtesy of WENN.