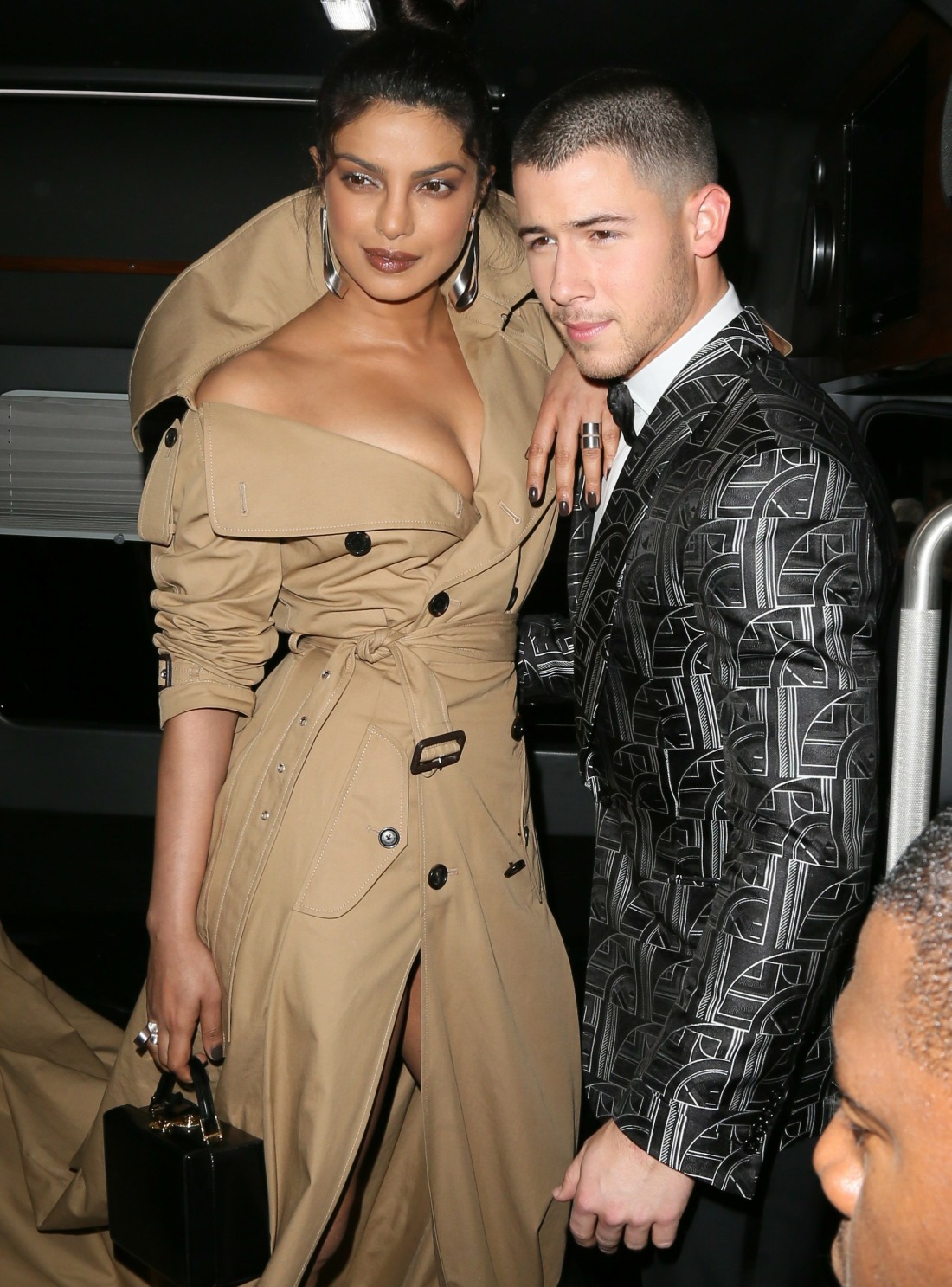 I ended up talking to someone recently who unexpectedly had some very strong feelings about Priyanka Chopra. I wasn't aware that Priyanka inspired strong feelings in many people, but it is so. Anyway, this person made the argument that Priyanka could do a lot better than Nick Jonas. I asked her: how? She said that Priyanka should have gone for an older, power-player type in Hollywood, some rich and established, someone who could help her career. While I get that thought – and quite honestly, that's what I would have imagined her "type" would be – I also think Nick Jonas should not be so easily discounted. He's rich. He's popular. He's cute. He's a good singer/entertainer. She could do a lot worse, and so could he.
Still, people are going to question the age difference. She's 36, he's 25. It's not a crazy age difference. And besides that, Nick Jonas digs being with an older lady.
Nick Jonas is 11 years younger than Priyanka Chopra — and he wouldn't have it any other way.

"The age difference is not a big deal to them whatsoever," a source close to the singer, 25, tells PEOPLE exclusively. "Nick loves dating older women, and if anything it makes Priyanka even more attractive to him."

Jonas dated model Olivia Culpo, 26, for nearly two years before they called it quits in 2015, and he was linked to Kate Hudson, 39, shortly after their split. While some may be surprised the former Disney star is settling down at 25 years old, the source says he has "always been very mature for his age" and is "an old soul."

"Nick has been obsessed with Priyanka since they started dating," says the source about the engaged couple, who first began dating over Memorial Day weekend. "He obviously thinks she's beautiful, but he's also drawn to her intelligence. "She has this charisma and energy that draws you to her, and she's fit in so well with his friends and family."
Ah, the "old soul" argument. The thing is… some people are truly old souls. And some people are just more mature or "older" than their actual age, but then their actual age catches up to them. I was like that – for years, in my youth, people called me an old soul. I was just mature for my age, but then my age caught up to me and I'm sure I'm now quite immature for my current age. What's my point? I believe that Nick doesn't really care about her age. I believe that he thinks this is going to last forever. But… it probably won't. That would be true if they were the same age too, so… ¯\_(ツ)_/¯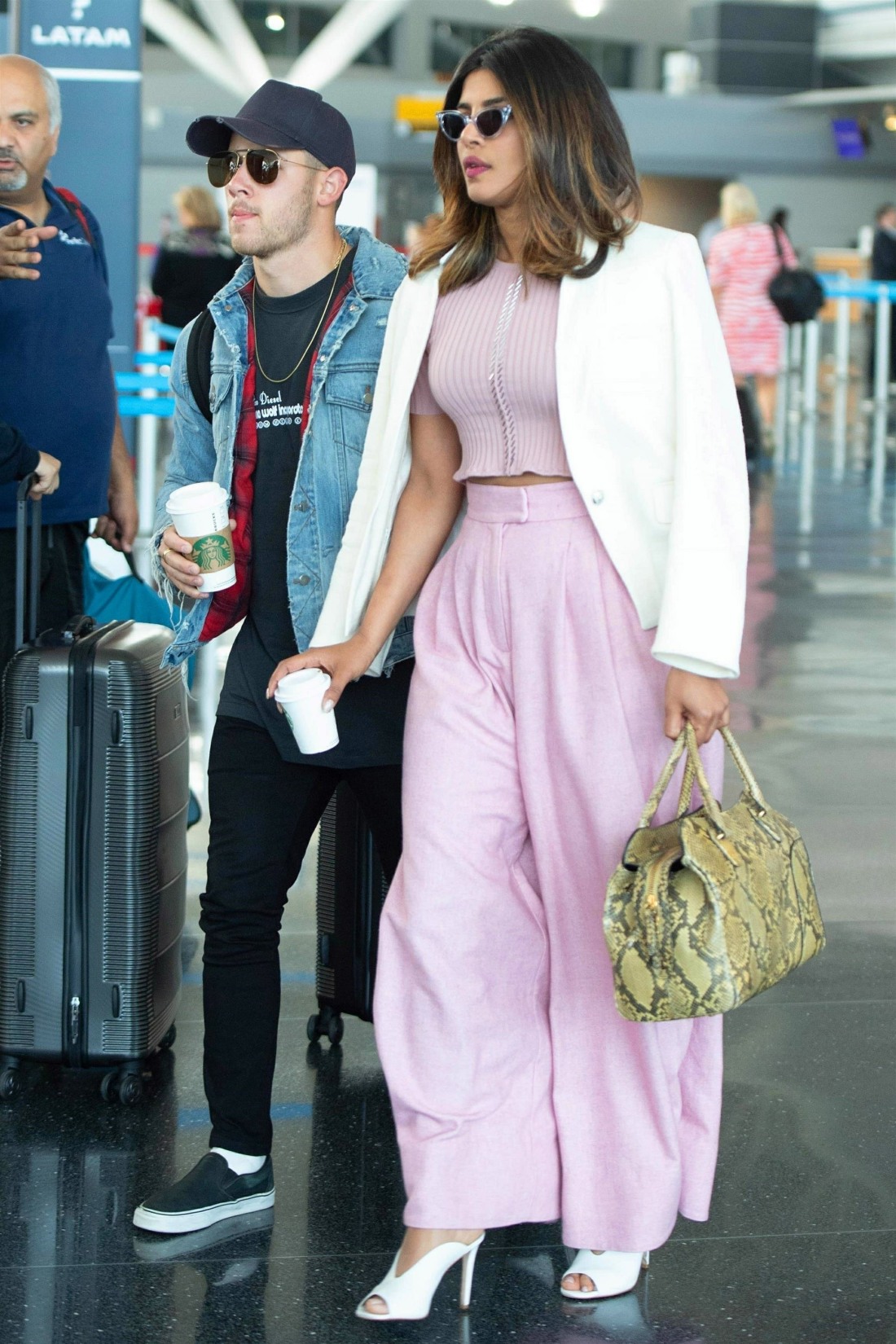 Photos courtesy of Backgrid.