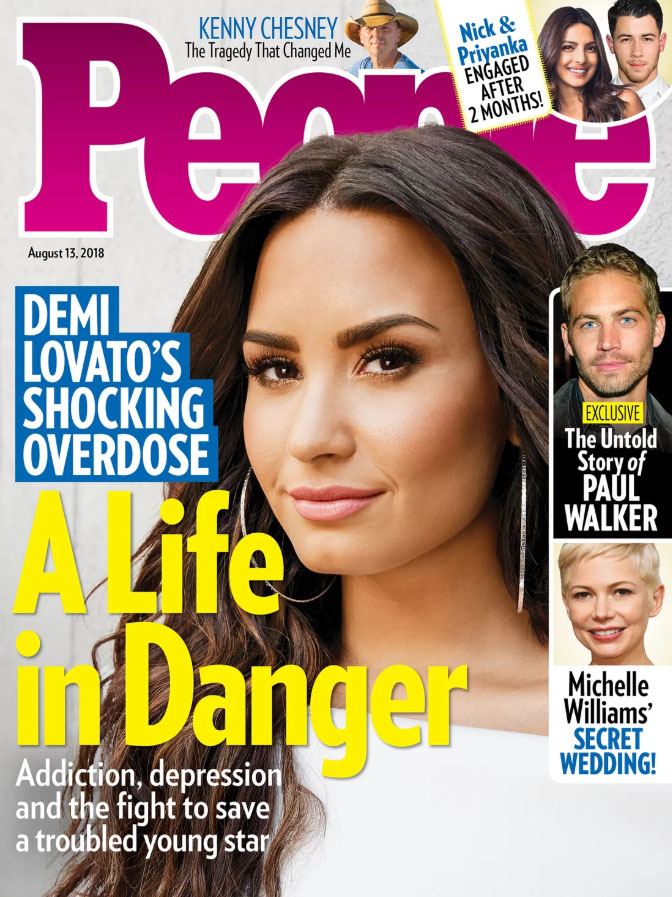 The last we heard about Demi Lovato she was quite ill in hospital and no decisions had been made yet as to whether she would seek additional treatment following her release. She suffered an overdose last week and it's been reported that things are very much up in the air regarding her medical condition and decisions. In fact sources told TMZ that they weren't even sure "where her head is at." So it seems premature for her to cover People magazine, but she is. Demi has spoken and posted to social media repeatedly about her sobriety, about her stay in rehab and about her own rock bottom before this relapse. However People's source claims that she did not want to be a role model and that her sobriety "was a fight every single day." They also report that Demi's team controlled her and insinuate that she was lashing out against that.
The singer, 25, has proudly — and publicly — celebrated her sobriety milestones over the last six years, but a longtime friend tells PEOPLE exclusively Lovato struggled privately with the pressure to remain clean.

"Demi never wanted to be a role model. Her sobriety over the last six years was a fight every single day," says the friend. "After she finally got clean, her team was very hard on her and treated her like she was a kid. It's so hard to have all these eyes on you all the time."

Over the last year, Lovato yearned for more freedom and "slowly started breaking away" from her tightly regulated life.

"She is so young and she also has a very rebellious personality," says the source. "She wasn't drinking or using at first, but she's even said herself that she can't be in a [party] environment. She thought she could handle it, but it's a very slippery slope."

Sources told PEOPLE on Monday she is expected to make a "full recovery," but that decisions in terms of treatment had not yet been made.

"It's too soon to say what the next steps are in terms of entering treatment," a source close to Lovato told PEOPLE. "Right now everyone is focused on getting Demi physically healthy."
It feels like Demi's team is behind this cover and that it could have waited until she was further along in her recovery. Give her a minute to get better and make her own decisions regarding her next steps, you know? While this may be her PR rep's narrative and not coming from Demi herself, this whole situation just brings it home how insidious addiction can be. People has a follow-up story with more quotes about Demi, her career and her sobriety. I'll include the new quotes as well as some telling excerpts from her documentary on YouTube, Simply Complicated, that People uses as well.
[When her career took off at 15] "She was very young, very fragile. The schedule was so intense," a former member of the star's inner circle tells PEOPLE exclusively about her rise to fame. "Demi never had a day off. She had to put in 16 hours on set, then go on tour, then record, then do press. She was exhausted."

"One of the challenges was the balance of power in the family," says a source who previously worked with Lovato. "When you're supporting the family, you have all the power at 15."

Lovato was already abusing substances in high school and was introduced to cocaine at age 17. "I felt out of control the first time I did it," said Lovato, who had a dysfunctional relationship with her birth father Patrick (he died in 2013 from cancer). "My dad was an addict and an alcoholic. Guess I always searched for what he found in drugs and alcohol because it fulfilled him and he chose that over a family."

"To save her life, you have to stop her career. Demi needs years of therapy," says the former member of her circle. "She has enough money. She's extremely talented. Right now her health and her life are at stake."
The latest from TMZ is that Demi is doing better and that she's due to leave the hospital this week, thankfully, but that she hasn't made a decision about rehab yet. Members of her team have allegedly threatened to quit if she doesn't go into treatment. A source tells them "She could die if she doesn't [go to rehab], and that's not going to be on my watch that we did nothing." It's thought that she's headed that way after several months of using and this wakeup call. I hope that she recovers soon, that she embraces sobriety again, and that it's her decision to do that.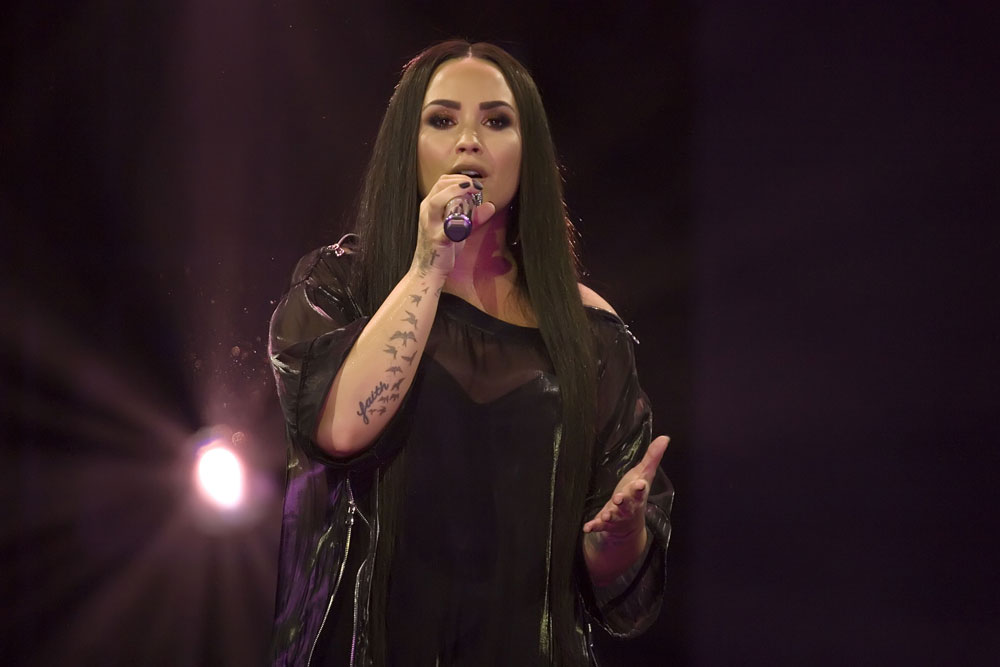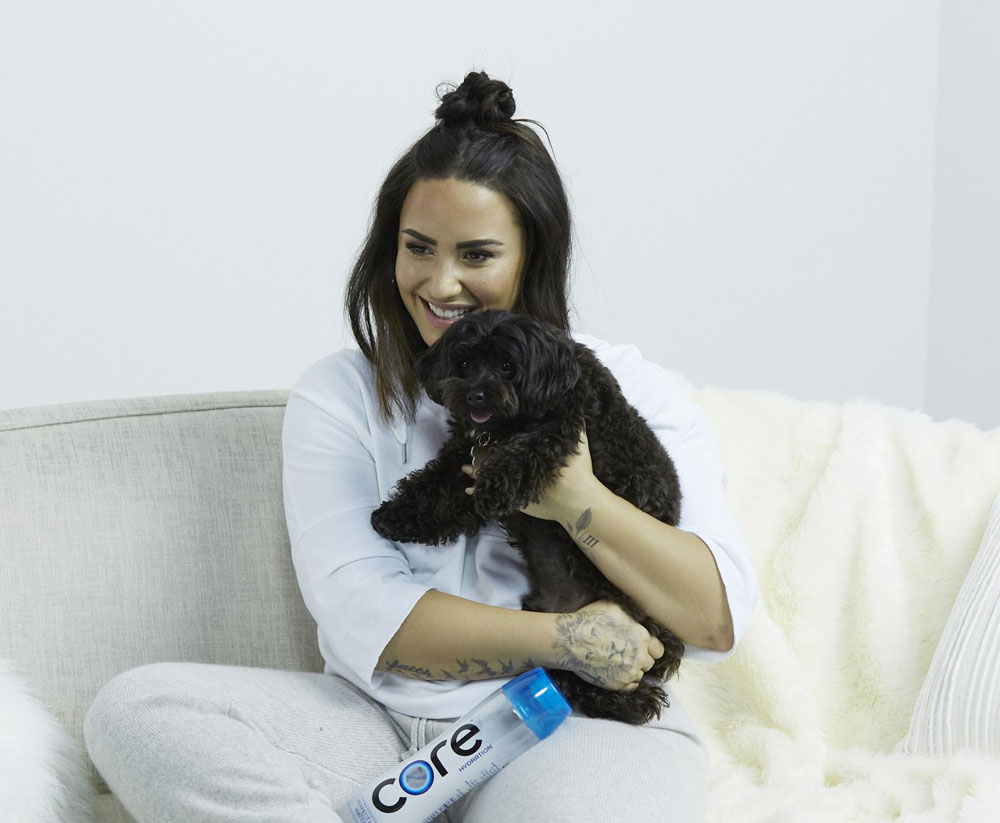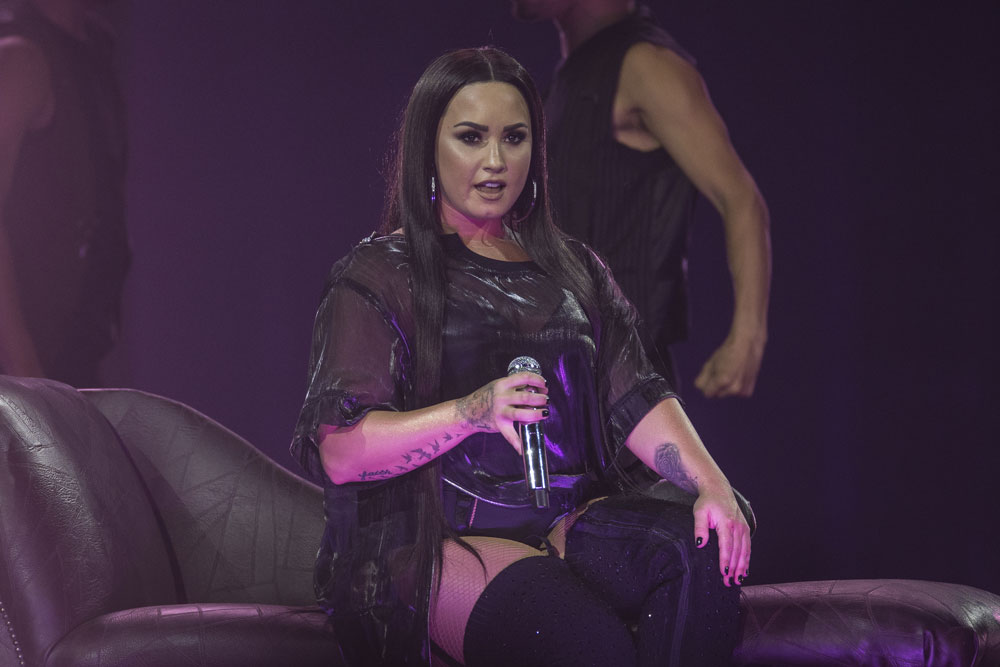 photos credit: People and WENN