While we all wait for her to make us cry again when This is Us returns to our TV screens, Mandy Moore makes us smile, discussing her engagement to Dawes frontman Taylor Goldsmith.
Even though the 34-year-old actress and singer strikes most of us as a traditional kind of woman, she wasn't necessarily keen on sporting an engagement ring. Taylor, however, did spring for a ring, a lovely custom-made creation by Irene Neuwirth with a rose gold band and a round, flat diamond that Mandy showed off at a pre-Emmy party last year. As Mandy recalled in an interview with PEOPLE,
"My fiancé kind of ignored [me when I told him], 'Oh it's fine. I don't really need anything. We can just get married and have wedding bands. I don't need an engagement ring.'"

"He kindly ignored me and went out and made this gorgeous ring that I just felt was indicative of my style and it's all very much in mind with who I am and how I try to carry myself in the world. It wasn't like this ostentatious giant jewelry, it's something that has a lot of meaning and I love it."

"I would say my most meaningful piece [of jewelry] is my engagement ring. That's something that I try to wear every day. I don't wear it to work or anything, obviously, but it's something I never really thought that I would want."
I can totally understand where Mandy's coming from. This is her second marriage, and, as someone who has walked down the aisle twice already, I wouldn't really have cared if my second husband got me a ring. I also didn't want a big ceremony and reception either, but it was his first wedding, so we did it up. This is Taylor's first trip down the aisle (and hopefully his only one), so I think he also wants to have the whole wedding experience. And, to his credit, it is a lovely ring.
Mandy has a new gig as a celebrity ambassador for Fossil watches. Despite advocating wrist bling, Mandy admits that she keeps her own personal accessorizing limited, telling the magazine, "It's funny because I obviously love jewelry, and I have a job that lets me wear a lot it, but in my down time, I wear a little bit." She'll be wearing a bit more bling sometime soon, when she becomes Mrs. Goldsmith.  
In other adorable Mandy news, she appeared as a guest on The Late Late Show on Monday night, where host James Corden showed a throwback pic of Mandy in her cheerleading days and asked her about the experience. Mandy revealed, "I loved cheerleading. I was not the most physically adept cheerleader, but I was very vocal. I was passionate and I was loud." She eventually gave up cheering for singing, but was still able to remember one of her old cheers, which she gamely demonstrated for the audience and fellow guest Jenna Dewan, who also was a cheerleader back in the day. She is just so cute.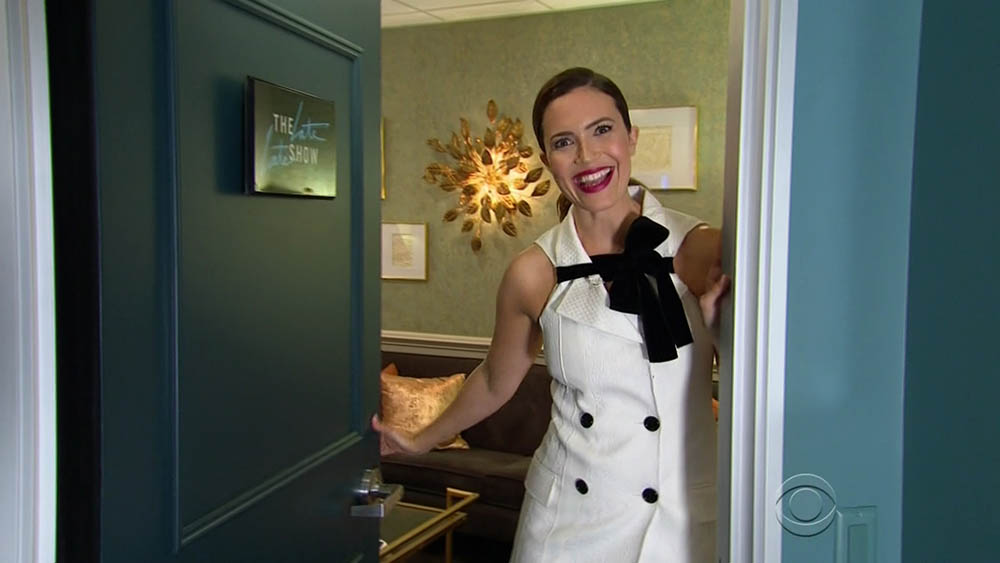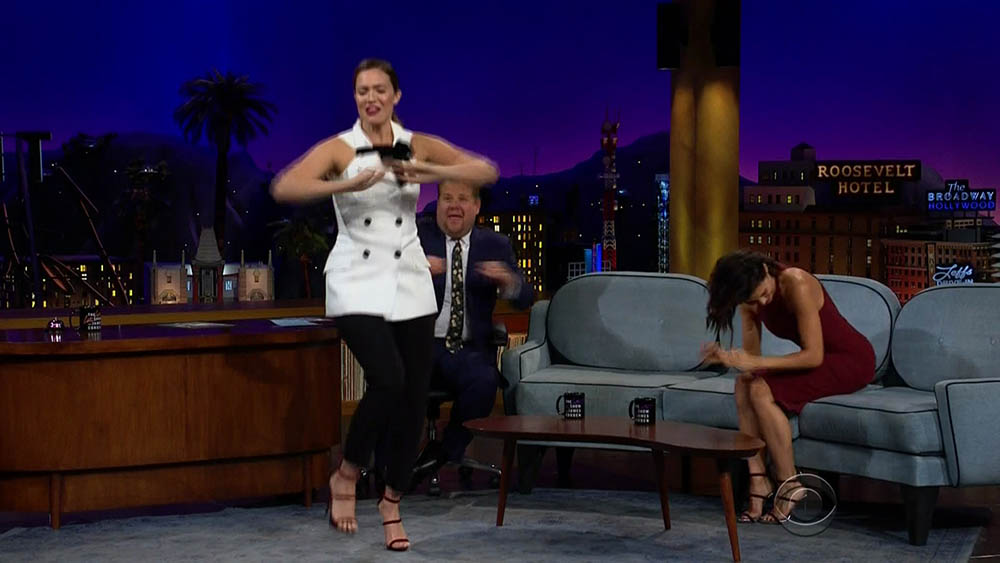 Photos: Fossil/PEOPLE, Getty, WENN