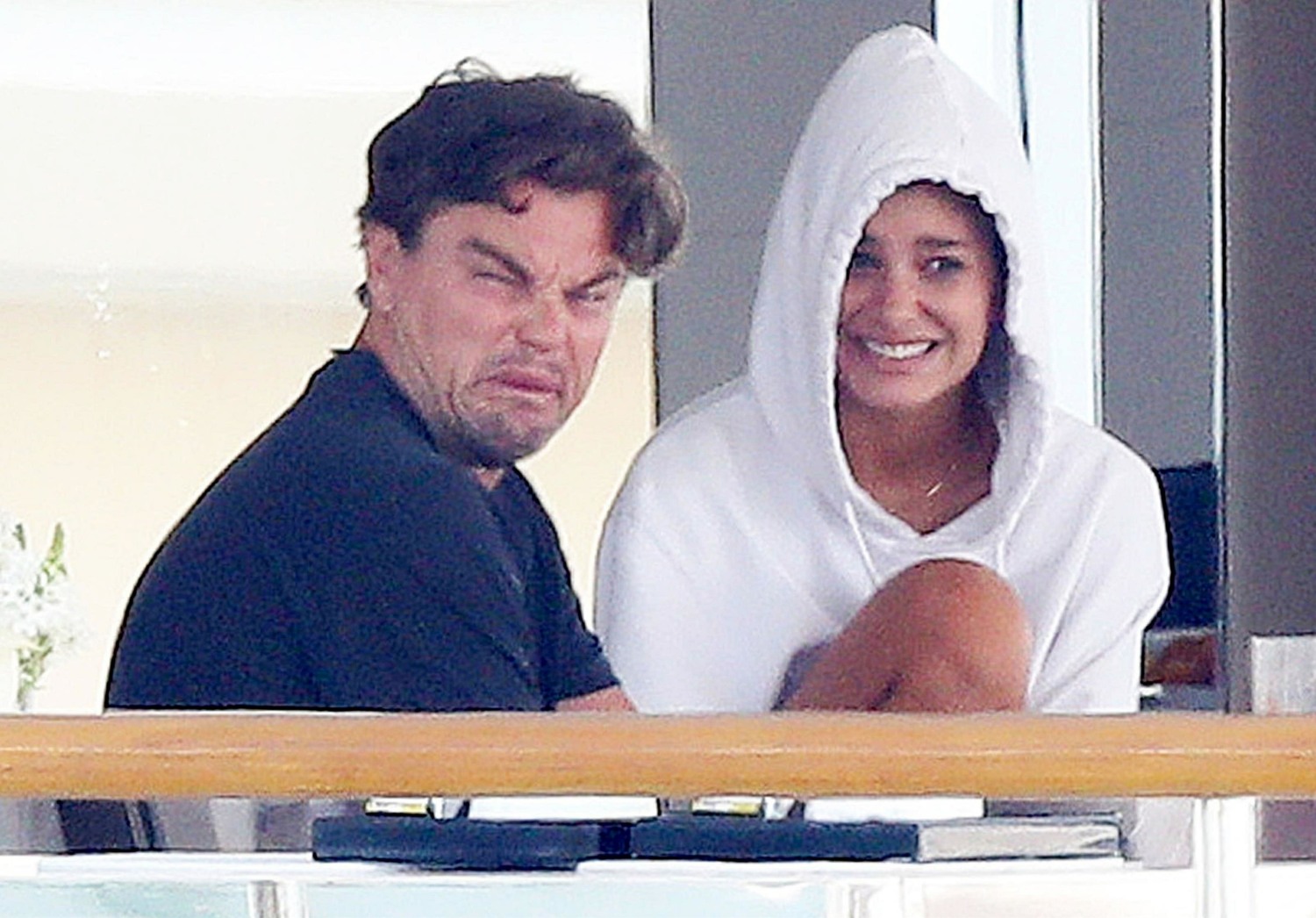 I thought Leonardo DiCaprio was going to be tethered to Los Angeles throughout the summer for filming on Once Upon a Time In Hollywood, the Quentin Tarantino movie about the Manson Family murders. Leo and Brad Pitt already started filming weeks ago in LA, but Leo has spent the week in the south of France. Leo has been on a yacht for the most part in and around Antibes. He's not yachting alone, of course. He brought his 21-year-old girlfriend Camila Morrone. He brought Camilla's mother, 42-year-old Lucila Sola, as well. Plus there are various friends, I would assume some of the B-team of the Wolf Pack. And yes, I just wanted to remind everyone again that Leo is a year older than his girlfriend's mother.
These photos are of Leo and Camilla enjoying breakfast a few days ago. I don't know why Leo is pulling faces, but I suspect he's doing it to be funny? Maybe he saw the paparazzi and decided to give them some funny photos. The photo agency noted that at this breakfast, Leo gave Camilla a gift: a pretty necklace, which her mom helped her put on. Camilla also posted some 'grams where she was showing off her new gift too (see below). She's pretty, but her face reminds me of both Alicia Vikander and Emily Ratajkowski? Like, in the IGs, she reminds me of Emily but in the candid yacht photos, she reminds me of Vikander.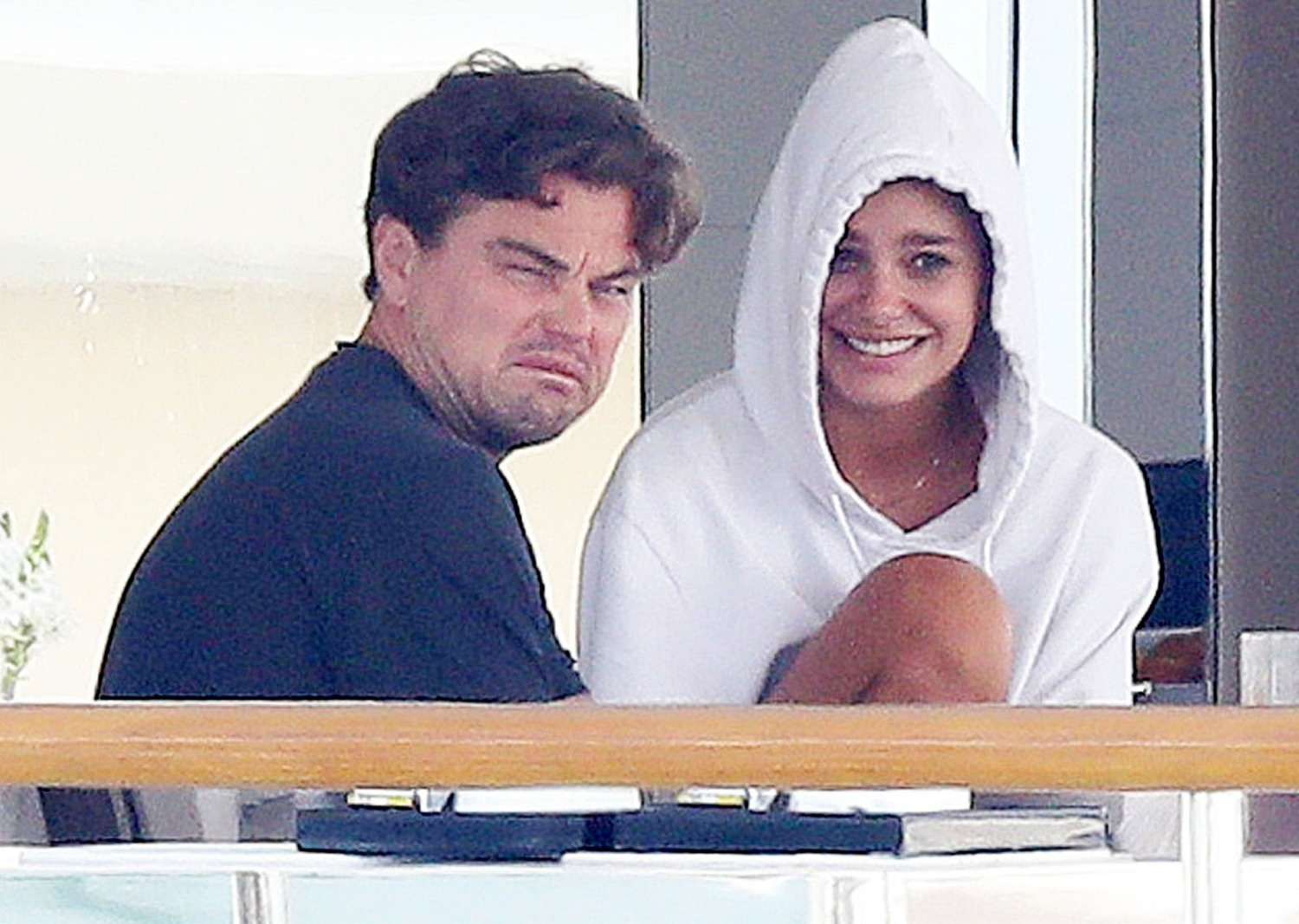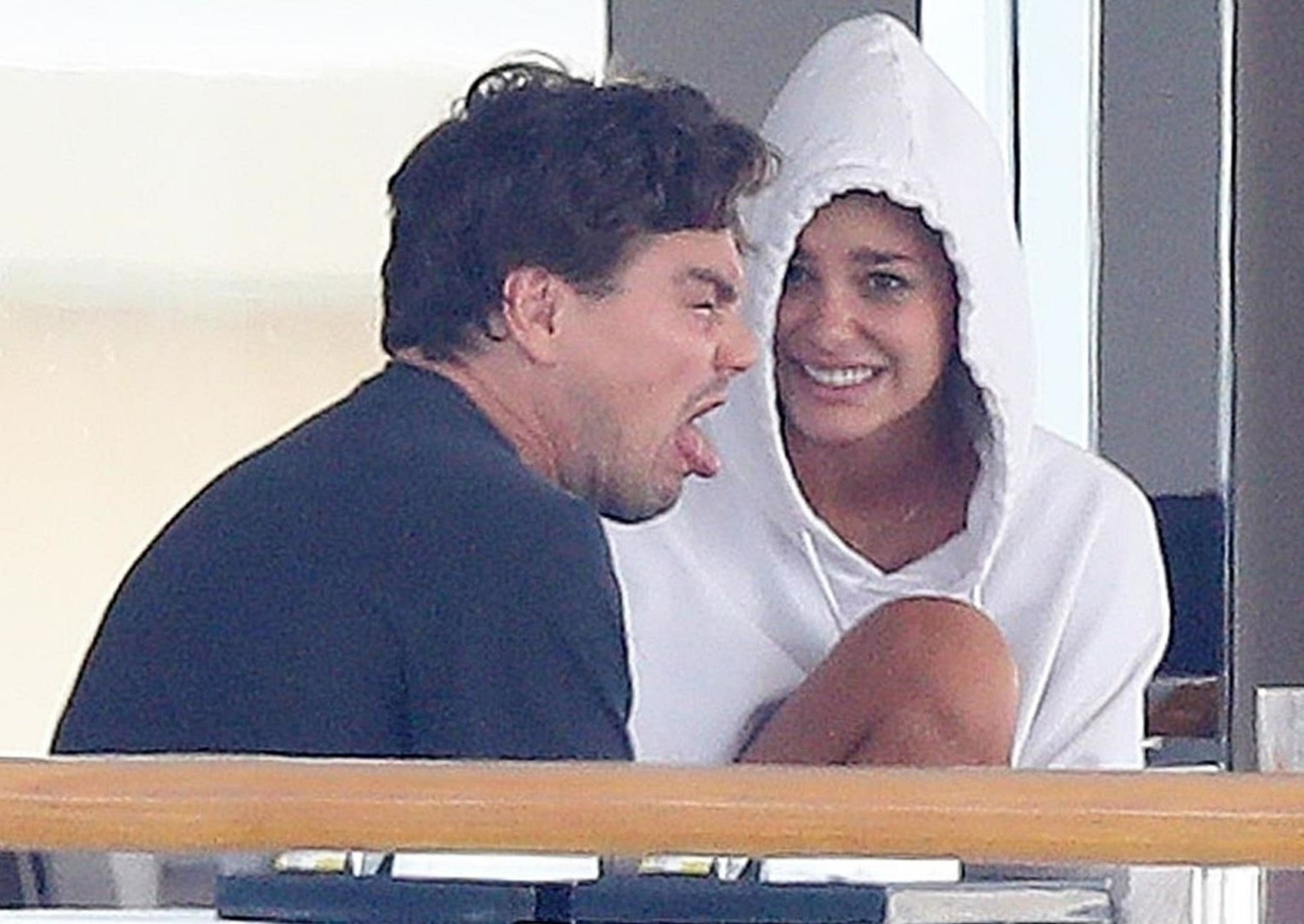 Photos courtesy of Instagram, Backgrid.