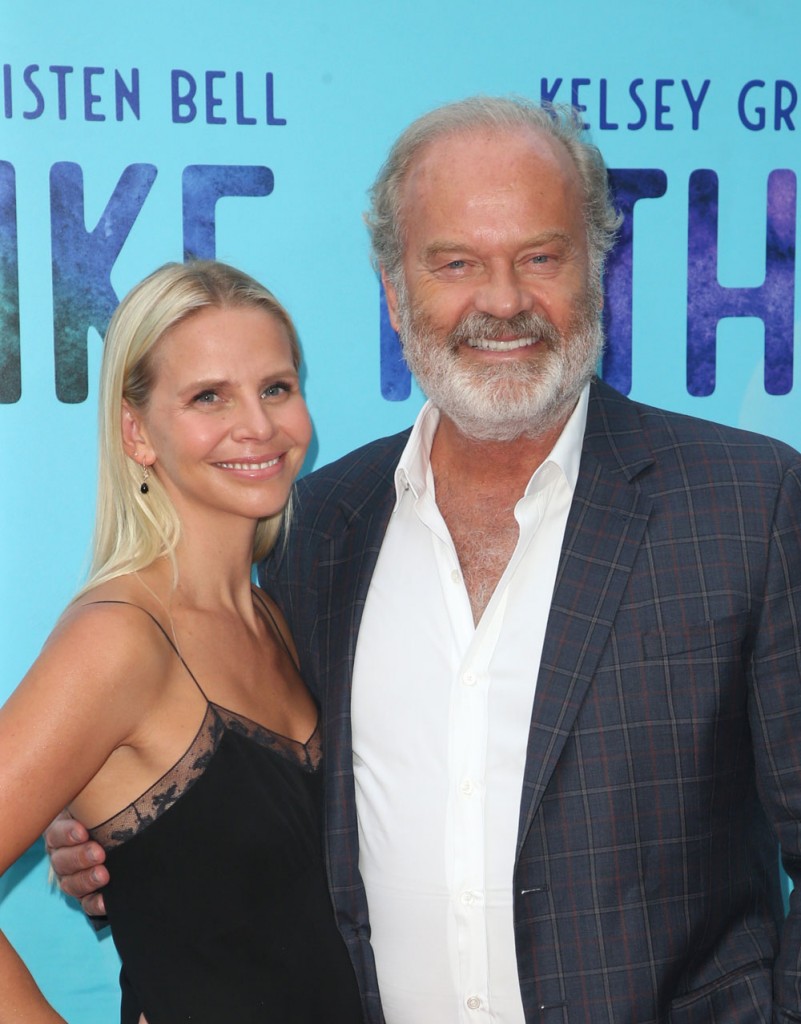 We know the callous way that Kelsey Grammer cheated on and dumped his third wife, Camille, for his fourth wife, Kayte, because we saw it play out on The Real Housewives of Beverly Hills. In fact Camille recently tweeted that Kelsey acts like she doesn't exist although they were married for 13 years and have two teenage children. Kayte, who dressed like Camille one year for Halloween and knows all about the way Kelsey treated Camille, hatched a plan to avoid the same fate as her. She convinced Kelsey to get a tattoo of her name above his crotch so he wouldn't cheat. I'm not even extrapolating, Kelsey admitted to Conan O'Brien that he had the tattoo for that purpose and that it was Kayte's idea. He said it's his only tattoo.
Conan: You're not a tattoo guy are you?
I'm not, no. I have one tattoo. It's in a place that's very discreet. It's right over here. [points to groin]

In the groinal area
In the pubis. That's where it is.

Why did you get it there? Is it pointing the way?
I think it was more sort of an ownership thing. My wife said 'Why don't you get a tattoo?'
I guess, maybe, it was based on the idea if ever, I thought maybe a peccadillo outside the marriage, was a good idea that whoever it might be, would read that this particular piece of equipment was already signed, and owned, by someone named Kayte.
[From Conan via Seriously OMG]
People assume that Kelsey is classy because of his Frasier character and his voice, plus Kayte is British and that automatically conveys class, but this is one of the trashiest things I've heard. Oh I'll just put my name above your junk like I own that. The way you get 'em is the way you lose 'em and no tattoo is going to stop Kelsey from cheating. Three kids under six, the effects of aging and a tattoo might slow him down though and Kayte is using all the tricks she can.
Kelsey is starring on Like Father on Netflix with Kristen Bell and Seth Rogen. It's getting mediocre to bad reviews. There's talk that he's been pitching a Frasier revival, about which he's been noncommittal, saying it might not happen. Kelsey, a Republican, was asked in a Guardian interview about Roseanne being fired for her overt racism. His response is to act like people disliking racism and holding others responsible for promoting it is a first amendment issue.
He doesn't excuse Roseanne's remarks, instead choosing to talk in larger terms about national division.

"Obviously, some lines have been drawn," says Grammer. "People are swift to judge, swift to react, swift to punish. I don't think it's the best side of us to punish everybody who says something that we don't particularly like. The first amendment is an important part of our lives and of our culture. But you work for certain people and they don't like what you said, and they'll fire you. And that's the way it goes."
On one hand he admits that being fired is a consequence of racism, without ever using the word racist. His initial answer is the default response of fragile white supremacists, who claim it's a free speech issue and that they're being punished for having an opinion. They paint themselves as victims when they're finally being called out for victimizing people for existing. It seems fitting that this a-hole's wife trusts him so little that she made him get her name tattooed on his crotch.
Here's the video of Kelsey on Conan: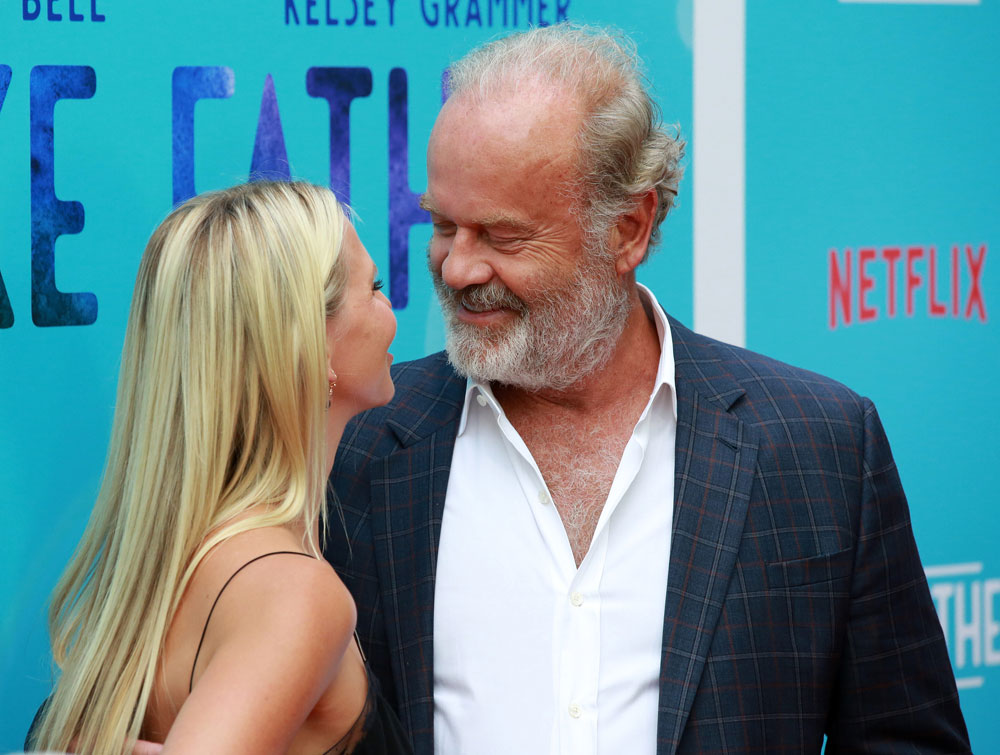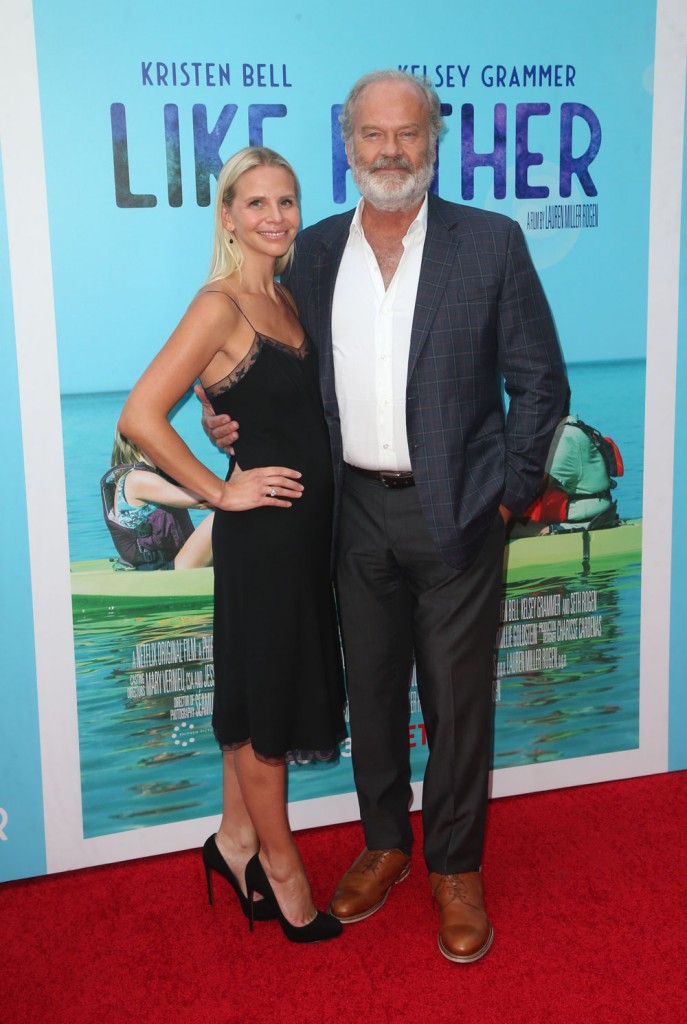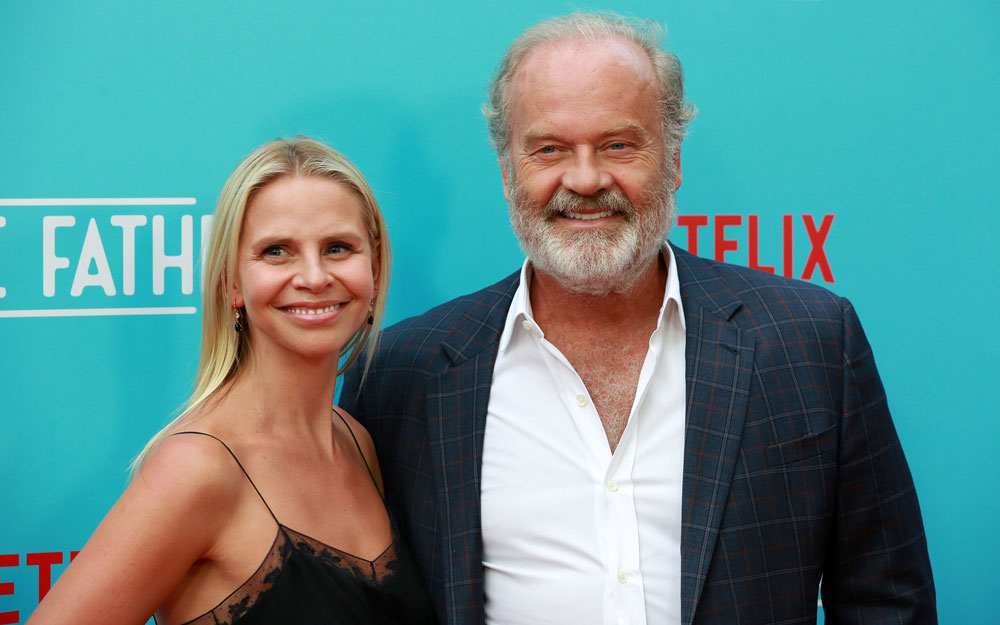 photos credit: WENN