Embed from Getty Images
I know that Hayden Panettiere and her longterm boyfriend/now ex fiance, boxing great Wladimir Klitschko, aren't on a lot of people's radars. I've been following them since they first started dating so it's sad, but somewhat inevitable to hear that they're no longer together. The news came out on Friday, when Radar Online got Hayden's mom to admit that her daughter and Wladimir, who share a three year-old daughter, Kaya, had split at some point. Then major celebrity outlets confirmed it with insider quotes and Hayden stepped out with another guy, even dancing with him in a parking lot in front of the paparazzi. Hayden and Wladimir were spotted together on a vacation in Greece with their daughter last month. Here's the news from E!:
Hayden Panettiere and Wladimir Klitschko have chosen to end their engagement and break up.

"At this point, Hayden is single and she and Wladimir are co-parents to Kaya. Kaya is primarily with her dad and his family in Europe and Florida. They also spend time together as a family with Hayden," a source revealed to E! News. "Hayden and Wladimir are on great terms and friendly. They are a big part of each other's lives and will continue to be. Hayden is back in Los Angeles and figuring out what's next."
Hayden and Wladimir got engaged in 2013 but never made it official, which was smart, everything considered. We heard split rumors about them several times. Hayden revealed in 2015, when her daughter was nine months old, that she'd suffered from postpartum depression. She's been acting steadily on the TV show Nashville, but I imagine that wasn't the easiest gig after it moved to CMT and lead Connie Britton left. Nashville wrapped its final and sixth season on July 26th, so Hayden may have felt it was time to open up about her personal life. Whatever is going on, it sounds like she's reached an amicable agreement with Wladimir for the sake of their daughter.
Did Hayden Panettiere and Wladimir Klitschko Split? Actress Holds Hands with Mystery Man https://t.co/45coe47gTx

— People (@people) August 3, 2018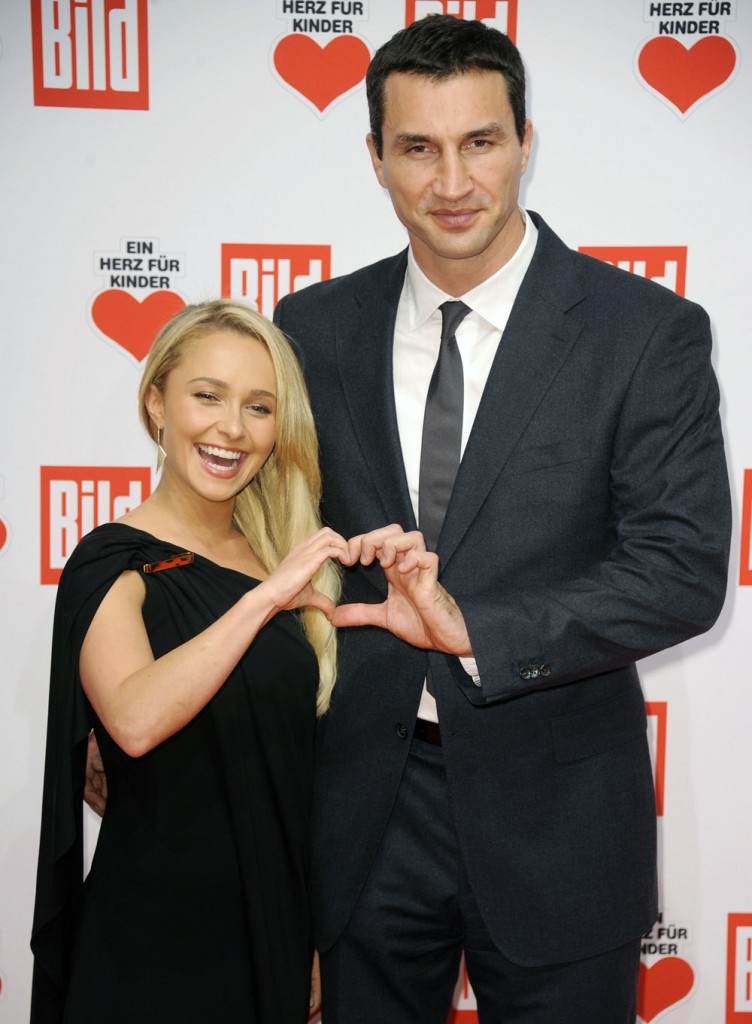 photos credit: Getty and WENN