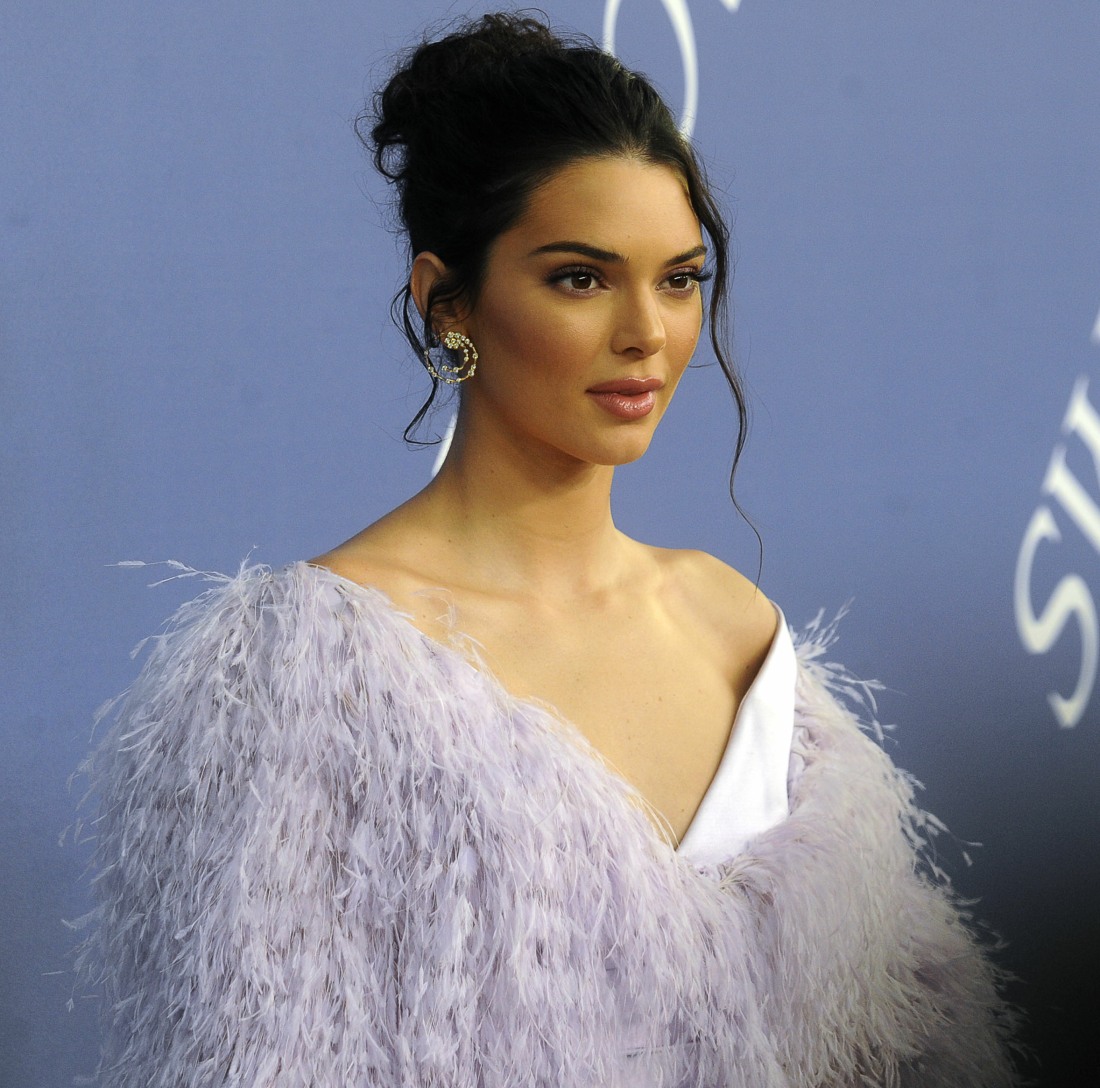 I actually debated whether I was giving Kendall Jenner too much benefit of the doubt when I covered the story about Kendall's Doberman possibly nipping at a little girl at a restaurant in LA. Apparently, this is some kind of hot-button debate about the responsibility of dog owners versus the responsibility of parents. There will always be mistakes on both sides, and I could only speak as a former dog owner, and as someone who thinks it's irresponsible parenting to not give your children the basics about how to approach strange animals. That being said, it's absolutely irresponsible dog ownership to simply flee the situation if and when your dog gets involved in some kind of incident, which is what Kendall was accused of by TMZ's sources. Apparently, there was a little more to the story though:
An incident involving Kendall Jenner's dog prompted a call to police over the weekend. An officer of public information with the Los Angeles Police Department confirms to PEOPLE that cops were called on Sunday over an alleged dog bite at the Beverly Glen Deli. According to the officer, it was determined to be a civil matter and police are not involved.

A source tells PEOPLE Jenner's dog was "startled" but never made contact with the child and "did not bite anyone."

"The police and emergency services did not come to the scene," the source says. "Kendall didn't leave until she knew the dog didn't bite the little girl."
E! News also had a story where an eyewitness said "the dog didn't actually bite the girl, he just scared her, causing her to cry. The eyewitness shares that the dog made a growling sound as the girl approached and lunged toward her, but didn't actually bite her." Kendall and her boyfriend Ben Simmons were sitting outside of the Beverly Glen Deli when the girl approached the dog. An insider also told E! News that the little girl's mother ran inside to call 911 and the mom was described as "somewhat hysterical" as she told the operator "Kendall Jenner's dog bit my daughter." A lunging dog who doesn't make physical contact with a child is not the same as nipping at a kid. It sounds like both the dog and the kid were quite scared of each other, honestly, and the whole thing became a massive incident because it involved Kendall Jenner.
Someone tweeted at Kendall: "Add this to the growing list of reasons why @KendallJenner is a disturbingly despicable, entitled, unsympathetic, sadistic, uncharitable and self-absorbed human being who doesn't deserve to be idolized. (Yes, I went there.)." That tweet was deleted, but not before both Kendall and Kim Kardashian responded:
oof i'm sorry you feel that way. hope to meet you one day to show you the real me, maybe i'll tell you a little bit about the story too. God bless 🙏🏼 https://t.co/2rICVG6yCF

— Kendall (@KendallJenner) August 6, 2018
Do u know Kendall? She's the complete opposite &is the most generous,compassionate person I know! Her being standoffish is anxiety that paralyzes her which u take as rude! Only a despicable, entitled,unsympathetic,sadistic, uncharitable @self-absorbed human would write this tweet https://t.co/9Wwd9orILO

— Kim Kardashian West (@KimKardashian) August 6, 2018
Photos courtesy of WENN, Instagram.