As we've discussed, Leonardo DiCaprio's 2018 girlfriend is Argentinian Camila Morrone. She's only 21 years old. Leo is 43. Camila's mother is 42. Take that as you will. For what it's worth, I appreciate the completely minor way that Leo has branched out to dating a somewhat short brunette with a bangin' body, as opposed to his usual "girlfriend look" of "tall blonde." Camila isn't a Victoria's Secret model either – she's an actress and sort of a… personality, or something. But there's one way she's like all of his other girlfriends: she's a Cool Girl with a publicist. Camila wants you to know that Leo loves how low-key she is and that she checks off every box on the Cool Girl list.
Leonardo DiCaprio and Camila Morrone are still going strong! The 43-year-old Oscar winner and the 21-year-old Never Goin' Back actress recently enjoyed a vacation together in Europe, where they were been spotted enjoying boat rides and snorkeling in the sea. The couple, who first sparked romance rumors in late 2017, was spotted packing on the PDA in April at the Coachella. Now a source is giving E! News more insight into their "very relaxed" romance.

"Things with Leo and Cami are going very well. Leo really likes Cami and they spend a lot of time together," the insider tells us. "She's got a great, spunky personality that Leo is drawn to and she's obviously gorgeous. All Leo's friends like Cami too. She's just a low key, cool girl. Overall they have a very relaxed relationship," the source adds.

The couple is often spotted spending time with her mom 42-year-old Argentinian actress, Lucila Solá, who is dating 78-year-old actor Al Pacino. "Leo also has a great relationship with Cami's mom and he spends time with Cami and her mom often over at their house in Los Angeles," the source tells us. Cami's mom also joined the couple on their European vacation.

"They have had a great time vacationing on a yacht in Europe over the last week. They spent time in France in Antibes and St. Tropez before moving on to Positano and Nerano, Italy over the last few days. They've had visits from different friends and from Camila's mom who hung out with them in France for a few days," an eyewitness shares with E! News.

Of the couple's relationship, another source shares with E! News, "Leo's living the good life and thoroughly enjoying himself. He's never too serious about anyone. He's happy and leaves it at that. He doesn't future hop or get too far ahead of himself. They are having a great summer together and it is what it is."
You could write this about every one of Leo's girlfriends for the past 15 years. She's low-key, she's not looking to lock things down with commitment, she's super-cool, the coolest of the cool girls, she gets along with the Wolf Pack (formerly the P-ssy Posse), she's happy with whatever Leo gives her. That's ALL of his girlfriends. As for Leo and how he "doesn't future hop or get too far ahead of himself"… he just lives in the moment, dude. Let Leo Be Leo. If Leo can bang an endless stream of 21-year-old beauties and they know what's up, who is he hurting? Ugh.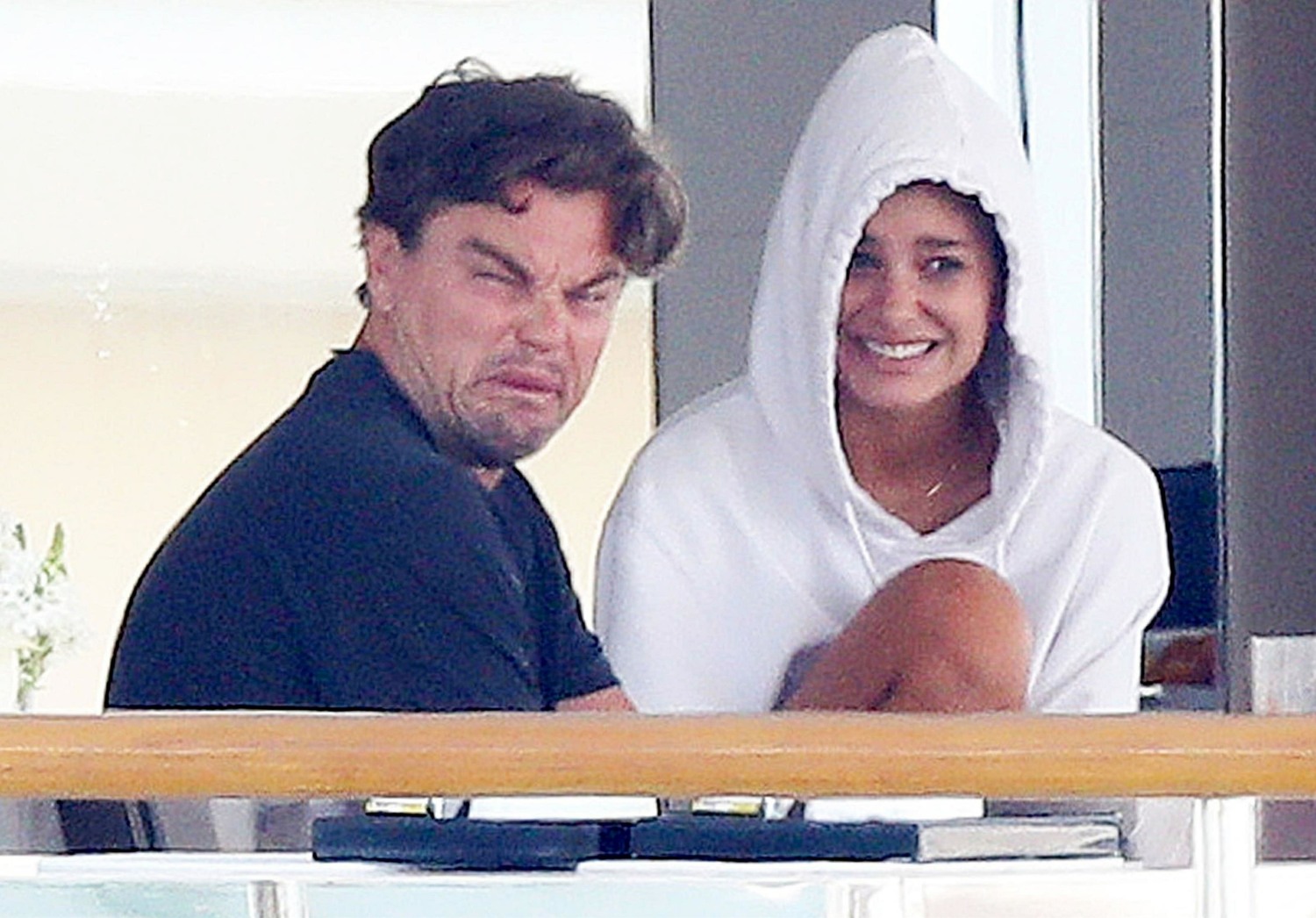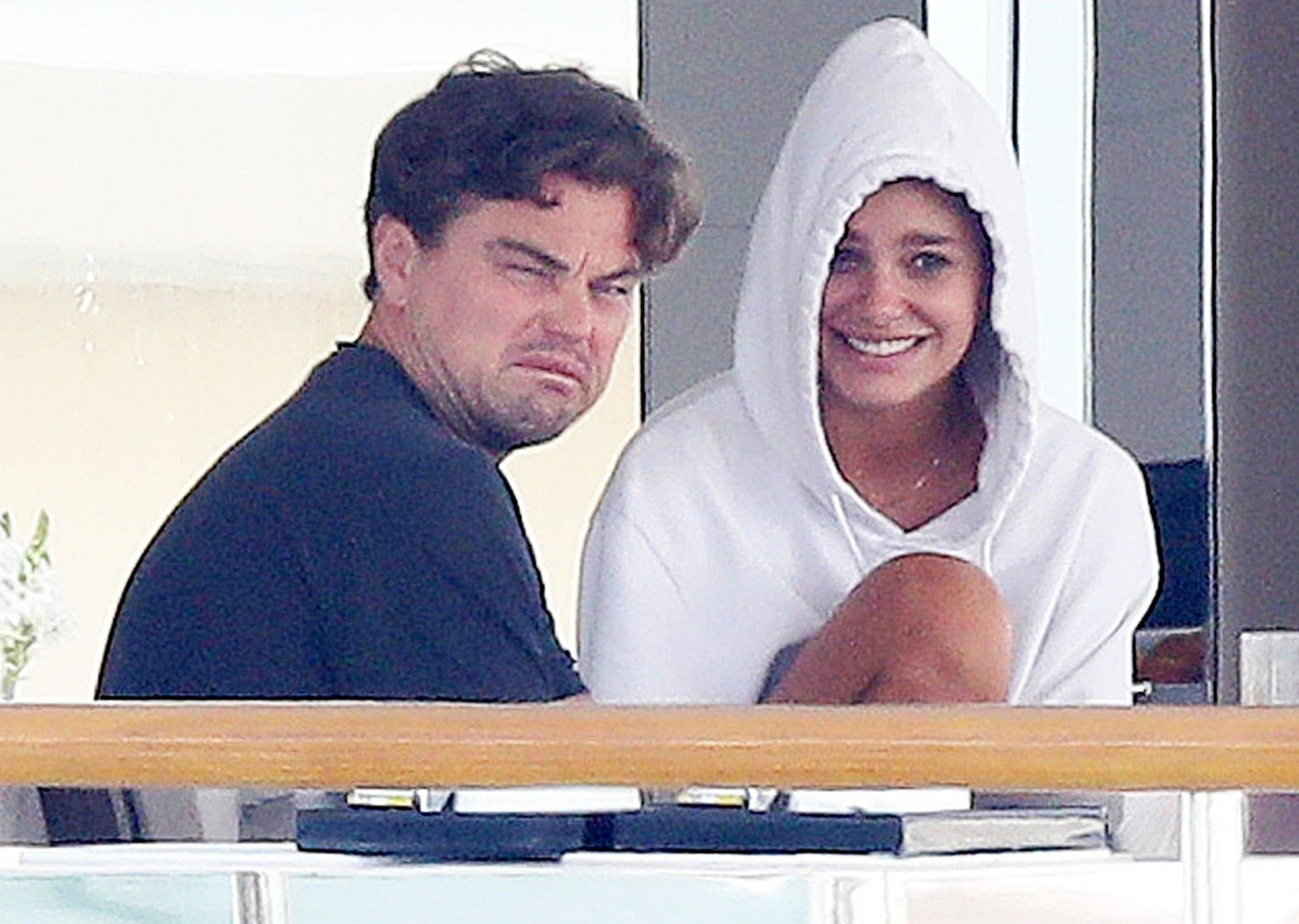 Photos courtesy of Backgrid, Instagram.