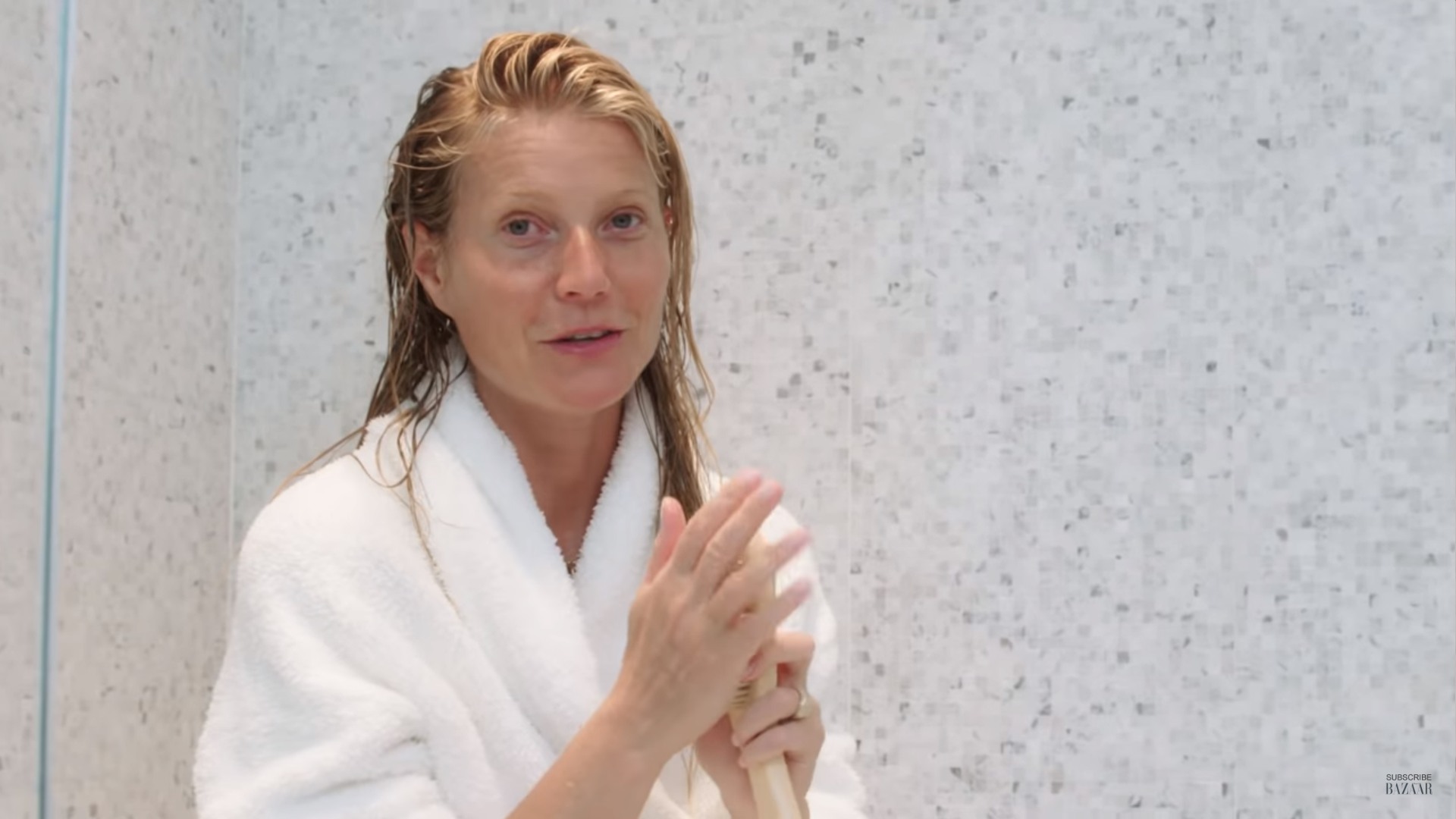 We were sent this video from Harper's Bazaar, and I only glanced at it at first, thinking "why is it notable that Gwyneth Paltrow isn't wearing makeup?" As it turns out, it's part of the Bazaar series "Go To Bed With Me," where celebrities show Bazaar their nighttime routines, with nightly skincare and such. You can see the Bazaar piece here, and I'm embedding the video below. I quickly figured out why Gwyneth agreed to be seen without makeup: this entire video is an advertisement for her Goop skincare line. My only enjoyment here was creeping on Gwyneth's home interiors. Her bathroom is kind of awesome, quite honestly.
Apparently, the price tag for all of these Goop products is $600. It's not like she's using $600 worth of product every single night, but if she is using all of that stuff every night, she's going through it at a steady clip. And… it's so unnecessary. CB loves to talk about skincare and makeup stuff, and I always feel like such a skincare heathen – I just wash my face with soap and water and use a drugstore nightcream and eyecream. If I found a good product to help me reduce my dark eye circles, I would use it… but not if it's crazy-expensive. I also just use Pantene shampoo and I don't really know why people would need to exfoliate their scalp. So, basically, I'm the wrong person to discuss this stuff because I'm cheap, lazy and I honestly like the efficacy and smell of drugstore products. ¯\_(ツ)_/¯
But hey, at least we got to creep on Gwyneth's Hamptons bathroom.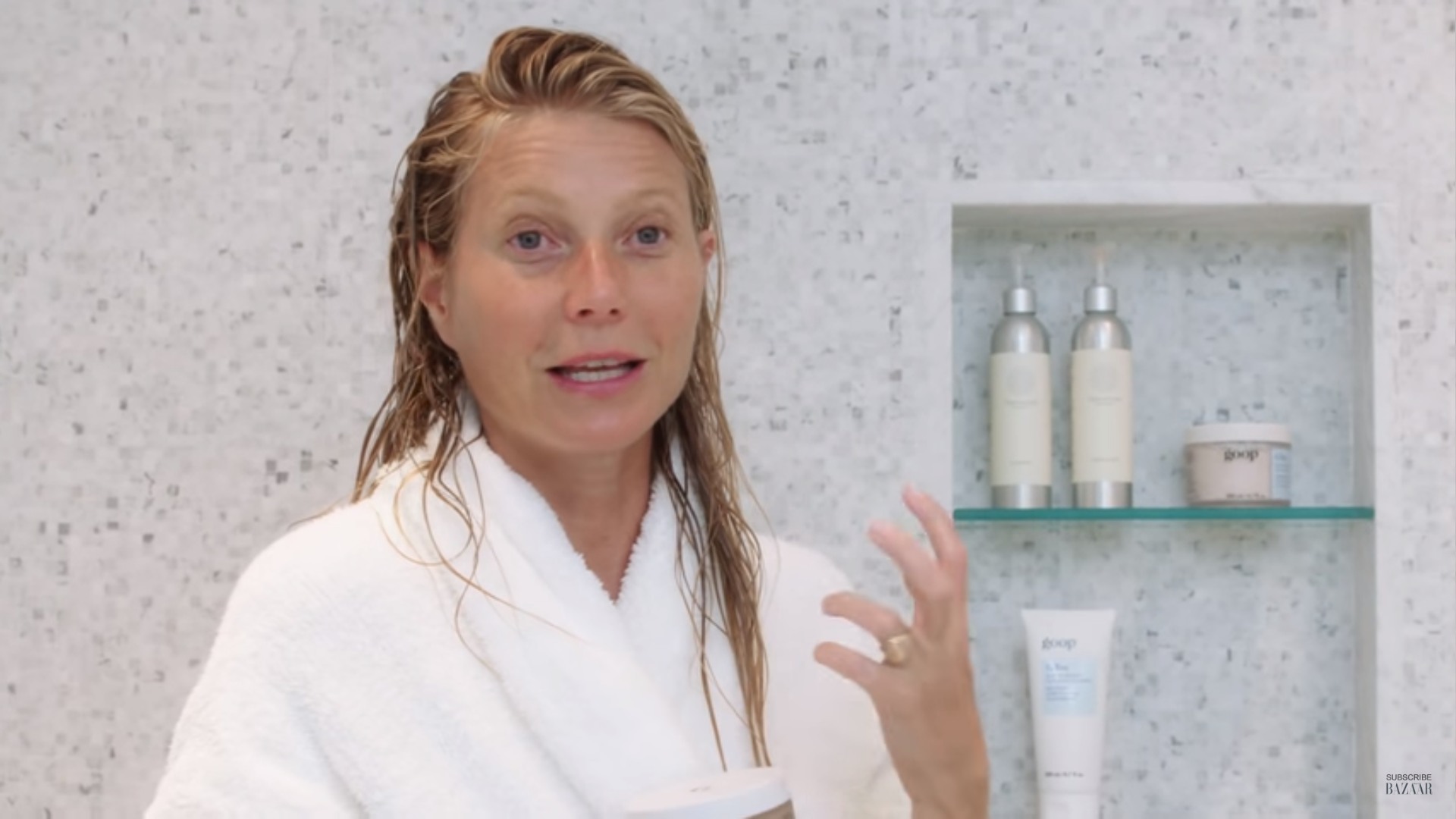 Screencaps courtesy of Harper's Bazaar.