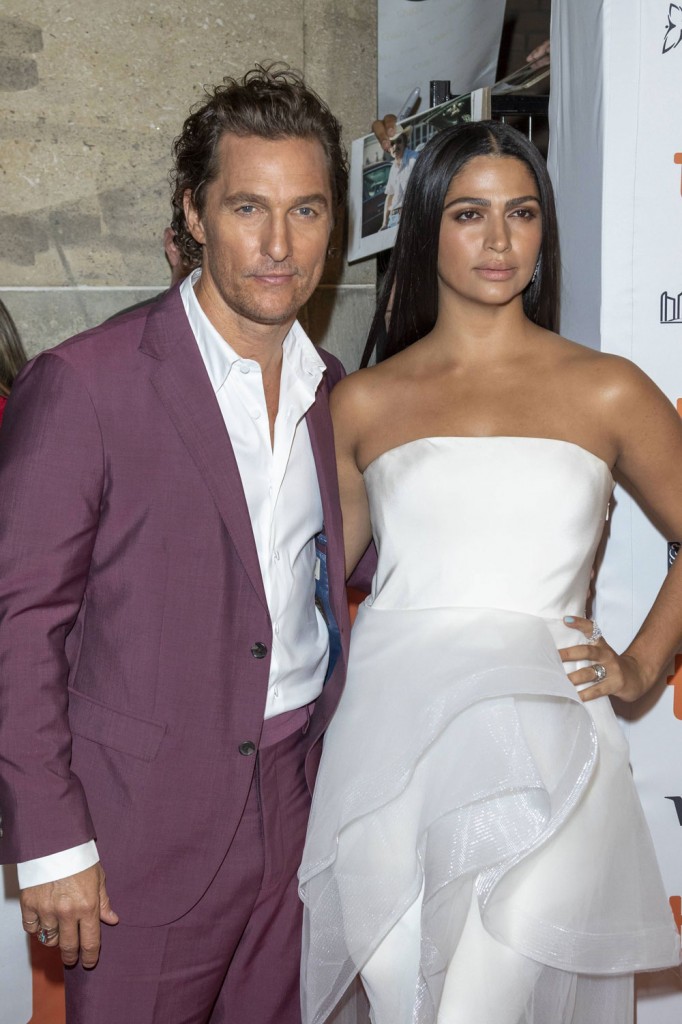 Matthew McConaughey got his Oscar in 2014 for Dallas Buyer's Club, which doesn't seem like it was that long ago. While he's made some questionable decisions since (Free State of Jones, The Dark Tower) he's continued to pick meatier roles over the romcoms that launched his career. That could just be due to the fact that romcoms dried up for years (but not anymore), and it shows that McConaughey isn't sitting on his laurels. McConaughey has White Boy Rick and Serenity coming out this year, both of which look like prestige films, and The Beach Bum coming out next year, which just looks fun. He's getting Oscar buzz for White Boy Rick in particular, which tells the true story of a police informant who was wronged by the government. That's out this week! I usually really enjoy reading and watching McConaughey interviews, but he made a statement about single parent households to THR which rubbed me the wrong way. He sounds like Dan Quayle here:
What does this movie have to say about families that are just struggling to get by?
It's kind of a stark reminder that we see every day — that a two-parent home is usually a healthier home, that you can trace a lot of things back to [family dynamics]. Actually my wife and I work with after-school kids who come from a lot of single-parent homes, and a lot of the trouble that these children are getting into from lack of support back home is very scientific. It's also, some of these people, like the character I play, they're born into it. Their hearts are in the right place, but they don't have the means to succeed, and it can be cyclical.
We haven't heard anything like this from McConaughey before and it's problematic. He plays a single dad to a teenager, so maybe he was focusing on his character and this very sad story. He should have answered the actual question and discussed poverty, not single parent households. He's the one who brought up single parent households, not the interviewer. The real issue affecting the health of families, two-parent and one-parent families alike, is poverty, health care and access.
The story McConaughey is telling in White Boy Rick is based on the real story of Richard Wershe Jr, who was incarcerated up until last year. McConaughey plays his father, and in preparation for the role he visited Wershe Jr. in jail several times. Wershe Jr's release is thought to be due to the renewed attention to his case from this movie.
Here's McConaughey and his wife, Camila Alves, at TIFF for the premiere of White Boy Rick. Shes in a Romona Keveza gown and it's too bridal-looking for me.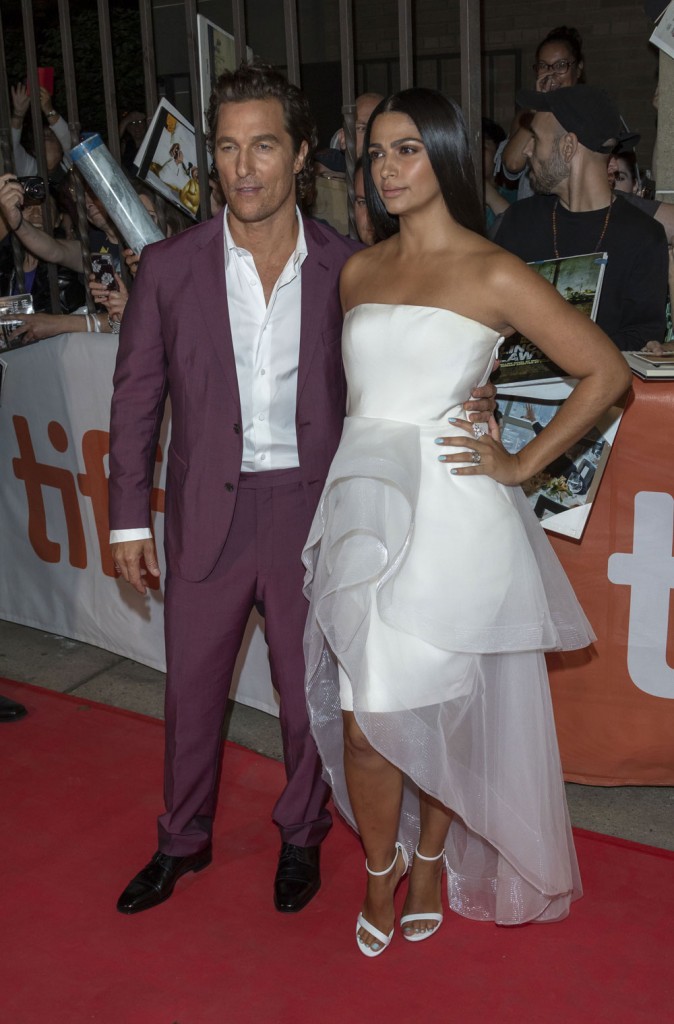 Photos credit: Avalon.red and Getty