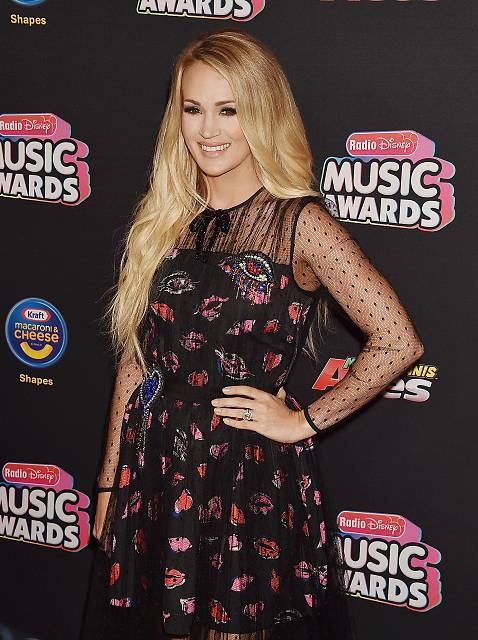 On Wednesday last week, Carrie Underwood announced her pregnancy. She did it in a way that seemed clumsily arranged by a publicist with little understanding of social media. Carrie made the announcement three quarters of the way through a video promoting her album and announcing her tour, which begins next May. It took her a minute and a half to get to the point, which she could have done with a single photo or message that required no time investment. It came across as self involved.
Carrie has shared a "bump photo" following that announcement, but much like the gradual way she revealed the scar she suffered after her fall, it's not really visible. That photo is below and I'm struck by the fact that this could have been how she announced her pregnancy instead of that long video.
It took Carrie five months from her injury to reveal herself to the public again. I understood why she was so affected by her scars. She's a person who relies on her image for her job and getting stitches and reconstructive facial work must have been scary. In interviews she explained repeatedly that she didn't know how she would end up looking. It was clearly emotional for her to come back into the spotlight.
Now that she's using the same media strategy for her pregnancy, though, I get why people were skeptical of her. This is her MO, to not get to the point and to assume that everyone has infinite interest and patience. I guess it works since we're talking about her. I assume she won't allow post or allow full photos for at least a month, when we'll see her pregnant to promote her album.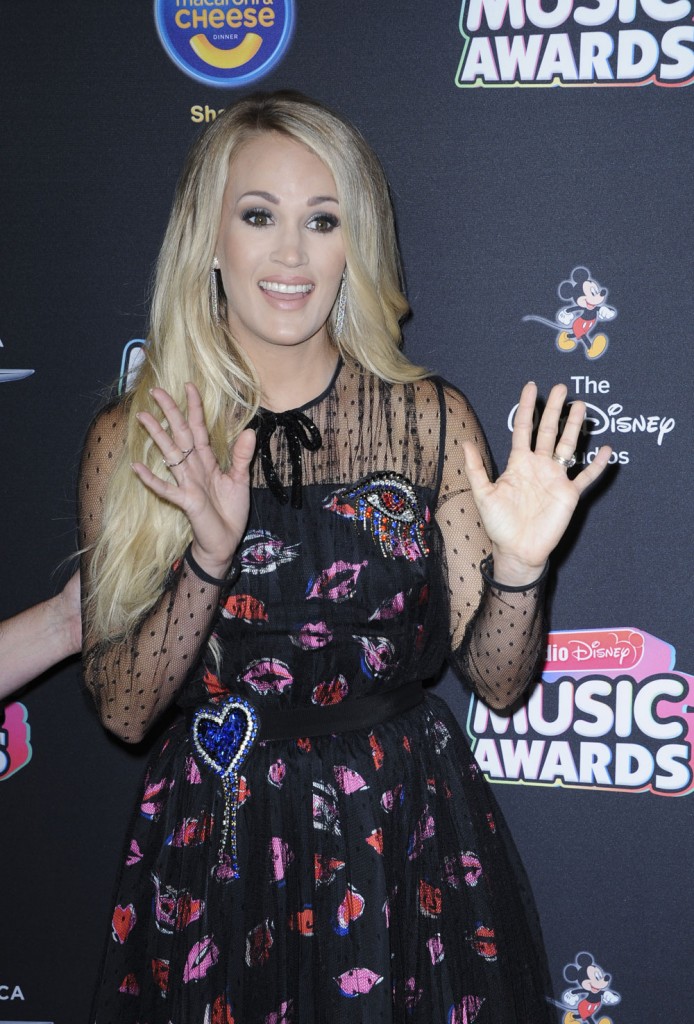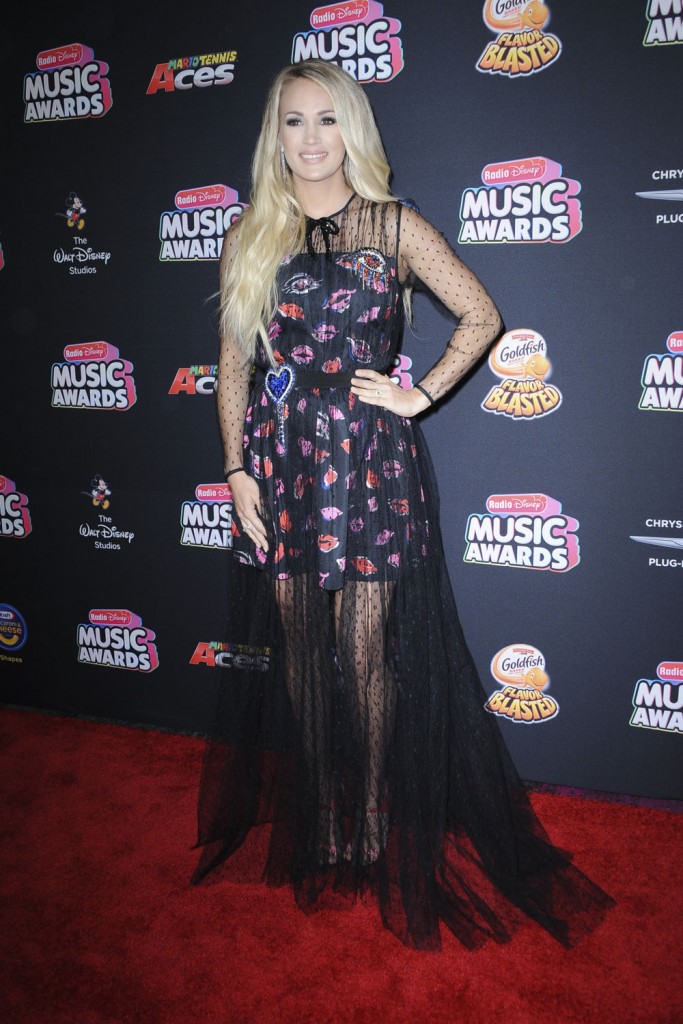 Photos credit: Joe Sutter, PacificCoastNews/Avalon.red, WENN and Getty