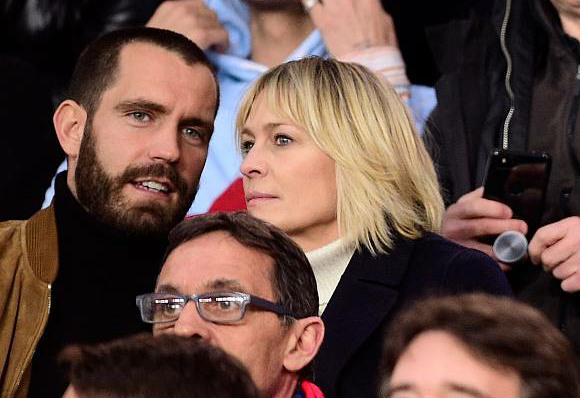 I remember a few months ago, there were rumors that Robin Wright had quietly married her French boyfriend. There was never any confirmation and I guess no one bothered asking her about it or getting a hard denial. As it turns out, she didn't marry Clement Giraudet several months ago: they got married this weekend, probably somewhere in France. Just FYI: I refuse, at this point, to call Clement a "boy-toy." He's 30-something and accomplished career-wise. He's not some cute-but-dumb plaything. He's the head of VIP relations for Saint Laurent. And he married Princess Buttercup.
Wedding bells were ringing for Robin Wright! The Golden Globe-winning actress married beau Clement Giraudet on Saturday, according to Vogue Paris. Per the magazine, the House of Cards actress and Saint Laurent VIP relations manager tied the knot in a low-key ceremony at an unknown location.

An image of the couple embracing with Wright sporting a floor-length white, lace dress on Instagram appears to be further evidence that the two are officially wife and husband. Meanwhile, Wright's daughter Dylan Penn shared a video on Instagram of guests dancing and celebrating at a '70s, bohemian-esque party in southern France with the caption, "Weddin vibes." Neither Wright nor Giraudet have publicly confirmed the wedding.
I'm including Dylan's Instagram below – it does seem very "bohemian," which… I don't know, I never got the feeling that Robin Wright was a boho kind of woman. Robin is a 50-something woman with two adult children and a reputation for being a ballbuster (#respect). But maybe falling in love with a boho kind of Frenchman can change some things. Anyway… congrats to Robin and Clement. This news makes me happy because you know that it will make Sean Penn extra ragey and ham-faced.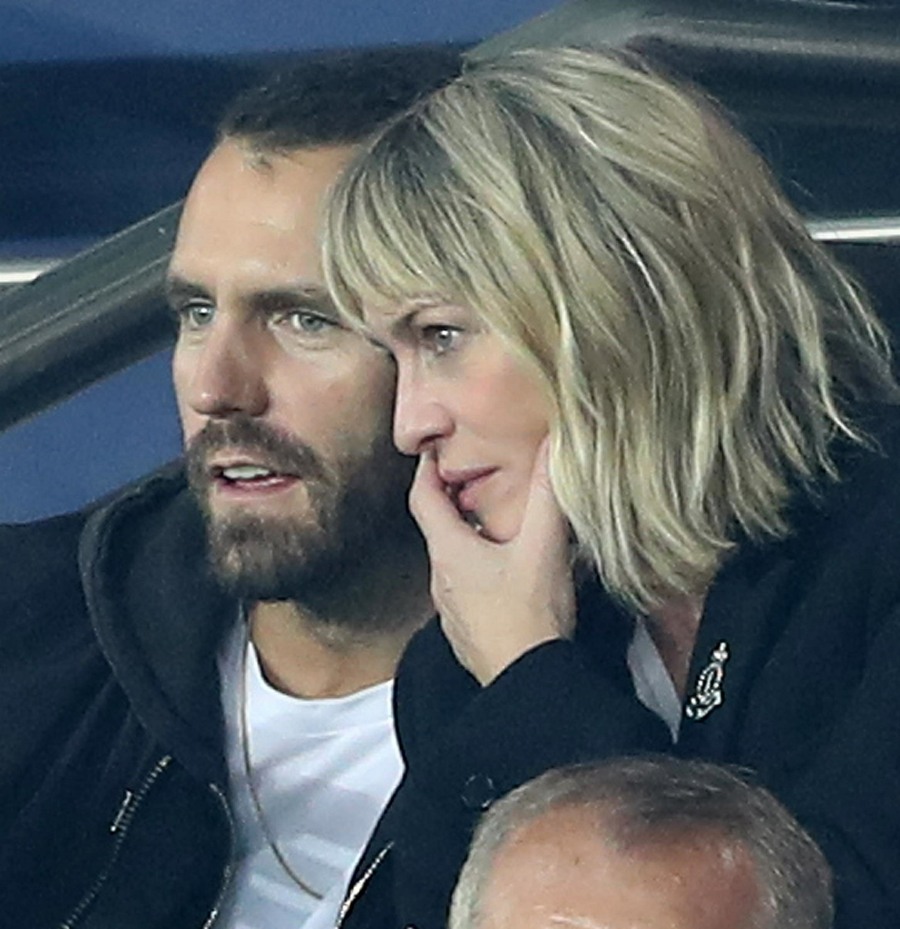 Photos courtesy of Avalon Red, Backgrid and WENN.