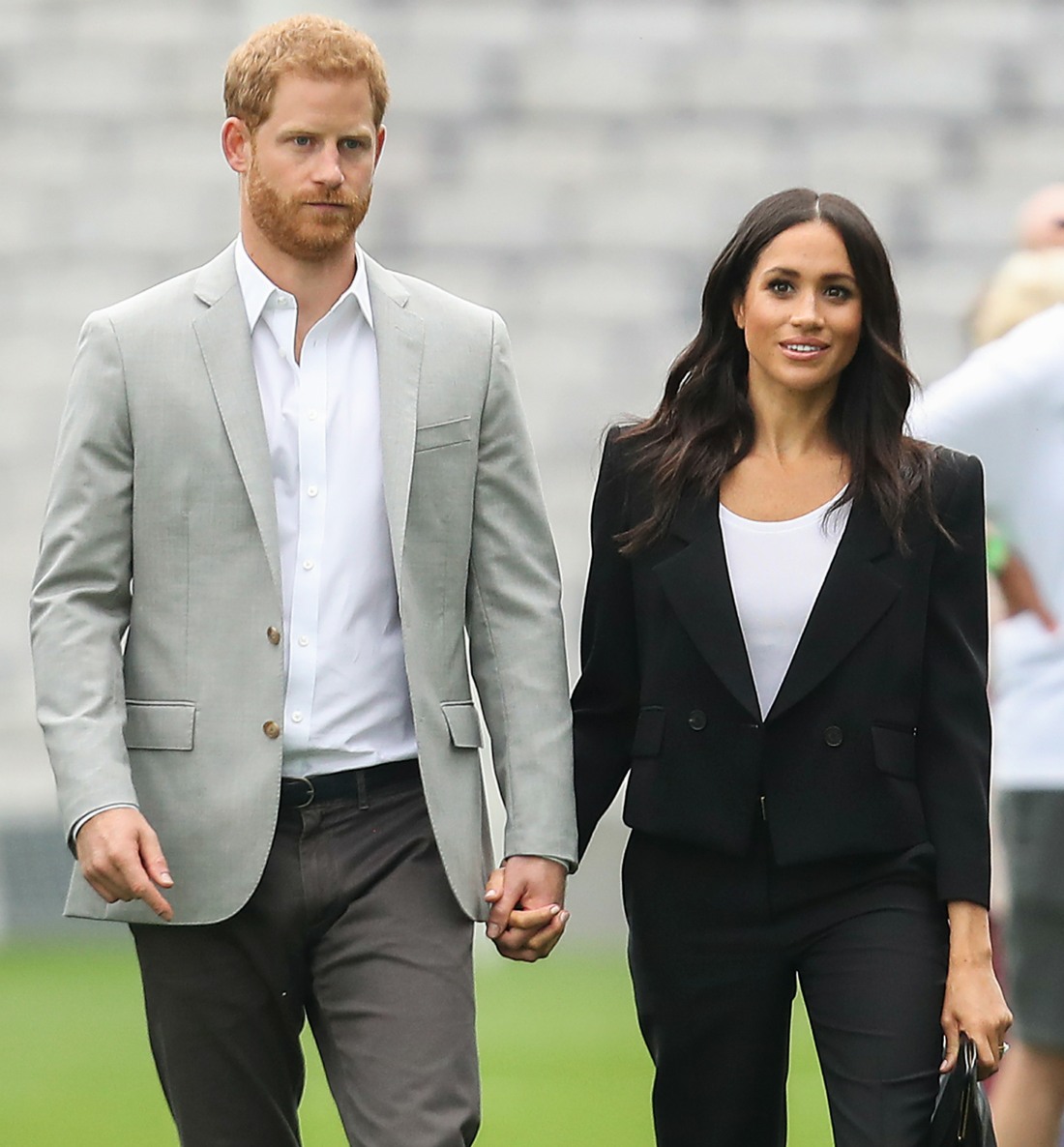 For what it's worth, I like Richard Kay as a royal-journalist and royal-commentator. Ever since the Diana years, he's had deep sources within the palaces, and he's delivered some good scoops. But this weekend, Kay was wrong. Incredibly wrong. Kay wrote a piece of analysis about the Thomas Markle situation and how Markle now poses an "existential crisis" for the royal family. I truly don't understand. You can read the full piece here. Some highlights:
Existential crisis: The latest revelations from Thomas Markle has shown that this situation "is fast turning into an existential crisis for the Queen's family. Even though it is impossible not to have some sympathy for Meghan who is finding adjustment to royal life hard enough, the tragedy of it all is that it is a crisis entirely of the Palace's making."

The palace response: I have spoken to past and serving royal aides who believe the response and handling of the whole Thomas Markle affair has been both 'inept' and 'feeble'. There is even some fellow-feeling for Mr Markle who clearly feels ostracised by his daughter and son in law. Yesterday one figure said it was 'probably too late' to get Markle back on side short of Meghan herself 'turning up on her father's doorstep – and even that might not work now.'

The palace has lost control? "For the royals [Markle's revelations are] dangerous and unfamiliar territory. Even when Diana was provoking detrimental headlines there was rarely the sense that the Palace had completely lost control as there is today.

Kensington Palace screwed up: "All in all it is impossible to escape the conclusion that Kensington Palace and other courtiers responsible for the wedding arrangements blundered when it came to dealing with Mr Markle. Yes, he was invited and Meghan had arranged fittings for a wedding coat and shoes. As I revealed last month, she told him just to get on a plane and everything would be arranged for him in London."

A comparison to Kate's dodgy relations: A Palace aide involved in the arrangements for Prince William's wedding to Kate Middleton in 2011 certainly believes that the handling of Mr Markle has been 'inept.' The aide said: 'The perception is that he was treated very much as an afterthought. No one went to visit him when the answer would have been to have someone fly out from London and explain to him how things were going to happen. Even after he started talking to the media it was not too late. When Kate's uncle Gary found himself in the newspaper spotlight [Gary Goldsmith was the focus of lurid headlines about alleged drug taking] he was brought into the fold, not excluded. He was told he would be invited to everything but that if he felt inclined to speak out and give interviews, we asked that he let us know in advance so that we would be prepared. No one seems to have thought of that this time.'

A source claims the palace should have brought the Markles in: "The trouble stemmed from well before the wedding when there must have been an opportunity for Harry and Meghan to pay a private visit to her father. This was long before he started giving interviews. I also think the Palace should have invited the whole Markle family; they wouldn't all have come and it would made them feel included and less likely to make the negative comments they have been making."
While Kay might have sources deep within Buckingham Palace, Clarence House and Kensington Palace saying all of this, I disagree completely with the analysis of Kay and these unnamed aides. Well, let me adjust my criticism: the week before the wedding, when Thomas Markle seemed hellbent on destroying his daughter's peace of mind, I did think that this was a Communications-office-blunder. I thought Poor Jason Knauf would be out of a job for the terrible way they were caught flat-footed by Thomas Markle's toxicity and narcissism. But now, three months later, I don't think that.
I think Kensington Palace and Harry and Meghan have handled everything the best way they could. There is literally no way to negotiate with these emotional terrorists. What was Harry supposed to do, invite that deranged jackass Samantha Grant over for tea? And all of the awful sh-t that Thomas has said about his daughter and his son-in-law, what's supposed to happen, some kind of forgive and forget? No. Spare me the hand-wringing about palace officials screwing this up. They did the best they could with a group of toxic famewhores who would have gotten salty over literally anything.
Also, I'd like to point out that the press has not gleefully set out to take down Kate's family in years and years. Pippa was in a car with gun-toting rich hooligans, and she cheated on her then-boyfriend with her current husband, and she was just pap'd with father-in-law who was accused of raping two women. Gary Goldsmith, Kate's uncle, brutally assaulted his wife in public last year. Where's all the hand-wringing from the media about all of that? Kate's family issues should not be on Kate, just like none of Thomas Markle's toxicity should be on Meghan, you know? Face it, the British media is behaving very differently with Meghan.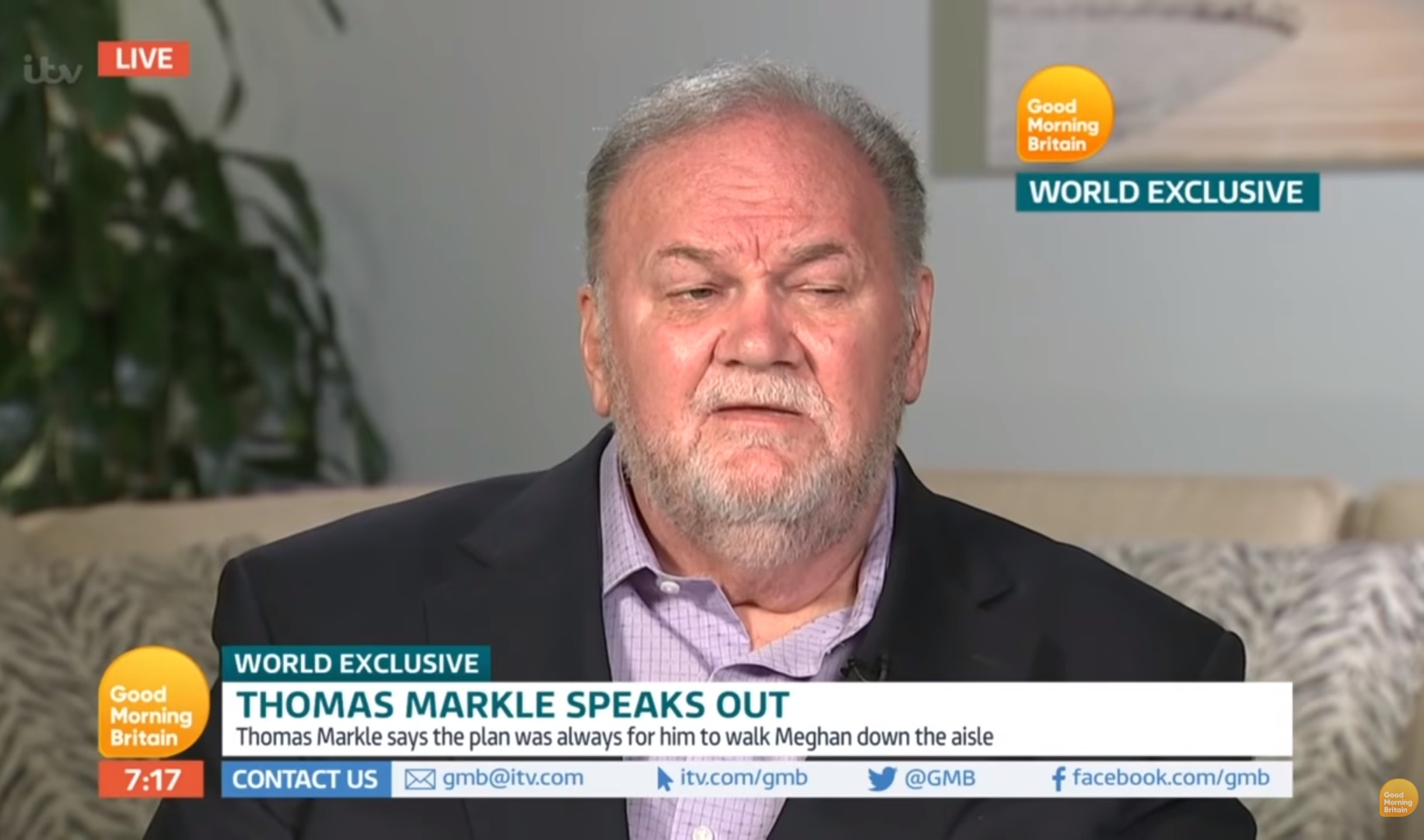 Photos courtesy of Avalon Red, Backgrid, ITV and WENN.