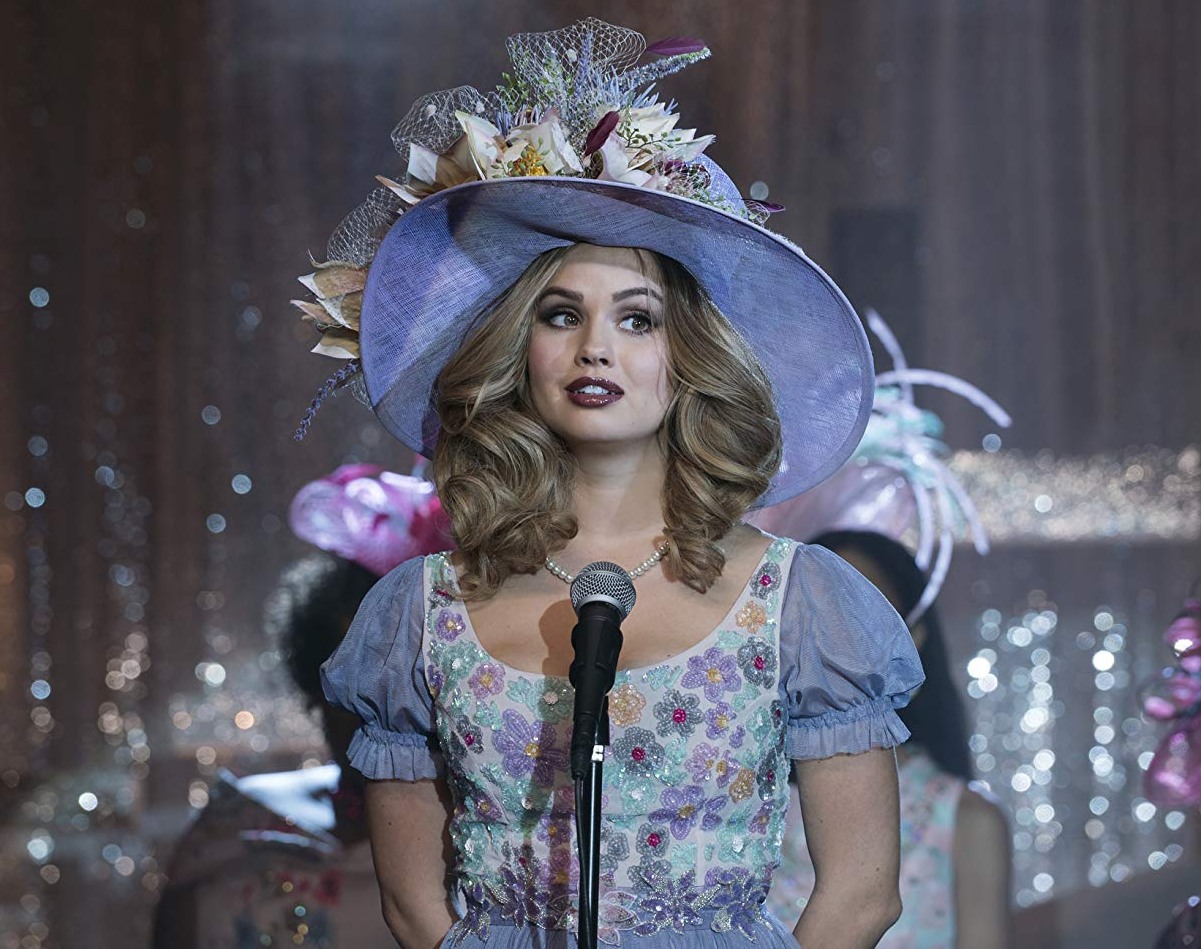 CB alluded to the bad reviews for Netflix's Insatiable the other day, when she was covering Debby Ryan's child-stardom. Ryan is all grown up (sort of) now, and starring in this Netflix series about a teenage girl who is overweight and bullied incessantly. When someone punches her in the face and breaks her jaw, she has to have her jaw wired shut. She then loses weight and becomes "hot," and then she seeks revenge on all of the bullies. Even from the trailer, this looks like an utter mess.
So, the reviews have been awful. The Cut compiled the most scathing reviews here – some of the words used: utter disaster, warranted backlash, obscenely cruel, a bloated mess and more. People are questioning Netflix for greenlighting this terrible series, and they're questioning creator/writer and show runner Lauren Gussis for telling this particular story in this particular way. Well, Gussis had a response: to whine about how people were "censoring" her. You can read the full interview here at THR. This is the worst part:
THR: But does that help when the people around [Debby Ryan's character] are treating her terribly if she's fat? Shouldn't the message be people should not treat people terribly?

Gussis: I think that is the message. I mean, look what happens when you treat her so badly. She turns into a really violent, angry person and that's every action has an equal and opposite reaction, but I also think that in art, "should" is a very, very dangerous word. I think that if we try to tell people how they should tell their stories, if we try to silence them, then we are doing the opposite of what art needs to do, which is to spark conversation and I think we are, as a society, getting very close to the dangers of censorship. And I think that if we tell people, and artists specifically, that you can only tell a story in a certain way and you are only allowed to tell a story in a way that makes me feel comfortable, then we're never offering ourselves an opportunity to grow and that artists have the right and the obligation to tell their own truths and not be told that they should tell it a certain way.

I have a long history of being told that "you're too much," physically or emotionally or spiritually. I'm too much. I'm too out of the box. Get back in the box. Do it the right way. Do it the way that makes everybody feel comfortable and that was related to my insides and my outsides. It was very important for me to express it in a way that I express it because I don't think anybody should tell another person that they're too much or they're too big or they're too small or they're not enough. The feeling of being told that I'm too much led to a feeling of me feeling like not enough. And for me this is the show expressing I am exactly who I am. These characters are exactly who they are and I hope that the takeaway message from the show is whoever you are, you be that. Nobody's too much. Nobody's too little. Everybody's a human being on a journey.
Gussis spent most of the interview talking about why she's doing the series in her particular way, and what her rationale is, and I think the best argument she makes – out of the whole mess – is that she, as a female writer, shouldn't be expected to tell the perfect story of the perfect overweight-to-slim teenage girl. Imperfect writers write imperfect characters, and women should be free to be imperfect and create imperfect characters. If she had ridden that rationale the entire way through, I would clap for her. But she didn't. Instead, Gussis conflates (justifiable) criticism of her trainwreck show with "censorship." Chica, you're not being censored. People hate your show. You know how you have the right to develop these characters in your terrible show? That's the same right that gives everybody else the chance to say that they loathe your storytelling.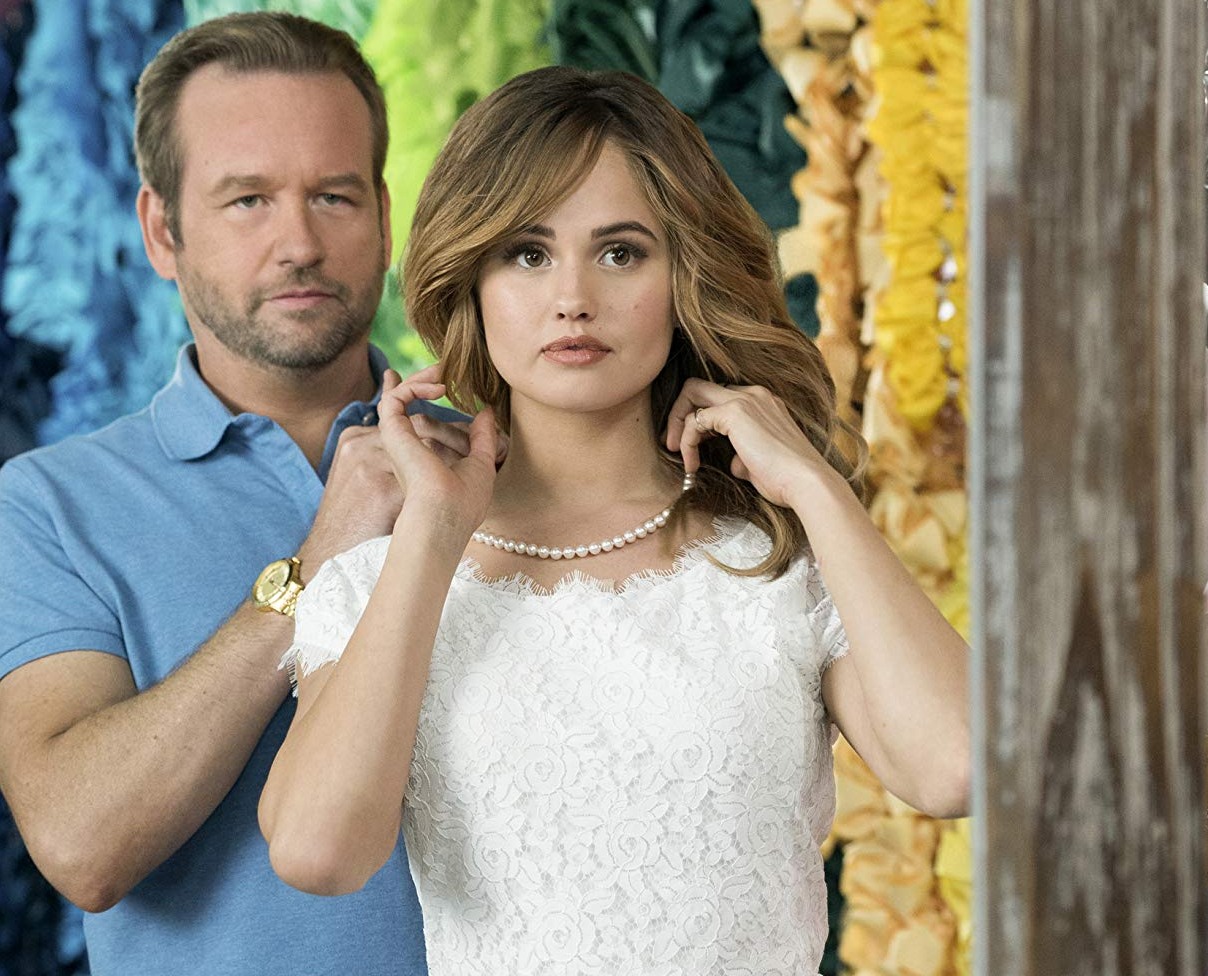 Stills from Insatiable.