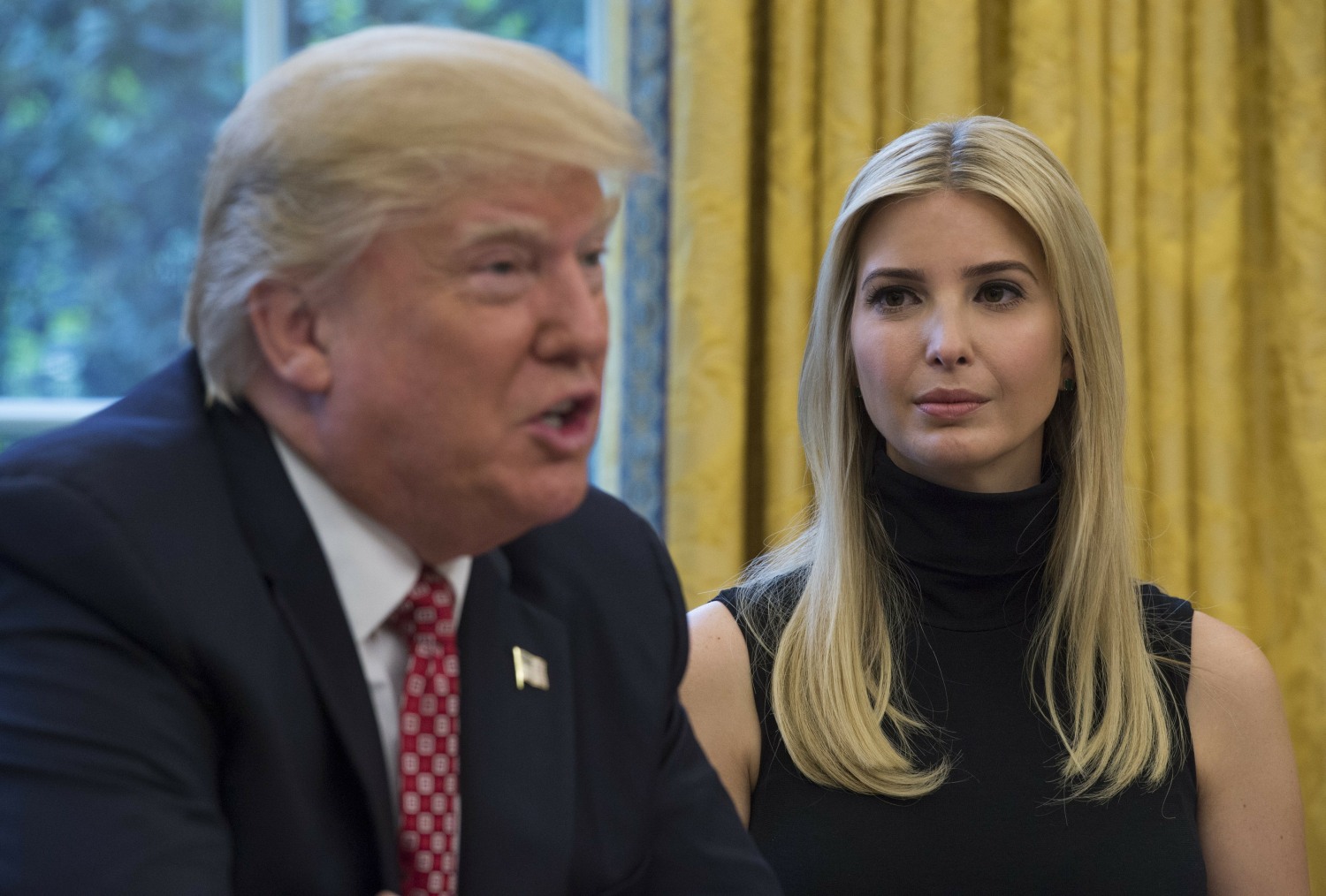 Omarosa Manigault's book, UNHINGED, is the moronic gift that keeps giving. Most of Omarosa's "revelations" are pretty obvious to even a casual observer of American politics in the past two years. You mean to tell me that Donald Trump is *gasp* mentally unstable? You mean to tell me that Melania is a spoiled, lazy trophy wife who tries to make life harder for her husband? You mean to tell me that Ivanka and Donald Bigly have a really creepy relationship. Wait, let me find my smelling salts, I'm about to faint from all of this brand-new information. Yes, Omarosa's latest book excerpts apparently involve Ivanka's relationship with her portly, orange, moron father.
Inappropriate behavior between father & daughter: "As long as I'd known Trump, I'd observed the way he hugs, touches, and kisses Ivanka; the way she calls him Daddy," Manigault Newman writes. "In my opinion, based on my observations, their relationship goes right up to the line of appropriate father/daughter behavior and jumps right over it. I believe he covets his daughter. It's uncomfortable to watch them…. It appeared to me that Ivanka had gotten so used to his touching her in ways that made others cringe and either didn't notice it anymore or purposefully allowed it to happen."

Donald loves to hear his daughter sexualized by other men: She claims that during filming of his reality show The Apprentice in 2007, Trump "egged on" contestant and Kiss bassist Gene Simmons after he "leered at" Ivanka's breasts and called her "sexy." Manigault Newman says Trump asked Simmons in a room full of other contestants: "What do you think of Ivanka? How's she doing?" "She's a very, very sexy, desirable young woman who I'm looking forward to getting to know much better if you know what I mean, with all due respect," Simmons replied, according to Manigault Newman. She adds that the other contestants were taken aback by "Donald's obvious delight" in hearing his daughter being described in such a manner.

He did it again during a staff meeting during the 2016 campaign: Manigault Newman claims the then-candidate "insisted" that the attendees stop everything and admire his daughter in a tight-fitting skirt. "Ivanka came into the room wearing a fitted skirt. The entire meeting had to stop so (Trump) could gush about her body. 'You look great! I like the way that skirt fits. Doesn't Ivanka look great?' He insisted we all agree that his daughter's tight skirt was very flattering. I thought, 'Why don't the two of you just cut it out?' "

Ivanka exploits her father's fixation on her: "I believe she exploits his fixation with her to get her way," Manigault Newman writes, although she provided no examples of Ivanka doing so.
I feel the bile rising up but I'm also laughing because… Ivanka calls him "daddy." After all of this, a 36-year-old woman calls her racist, white-supremacist father "daddy" as he man-handles her, talks about her body to strangers, tries to kiss her whenever possible and more. If we were talking about a girl of 14 or 15, I would definitely say "it's time to call 9-1-1 because this sh-t is a crime." But again, Ivanka is an adult woman with a family of her own. She's making a conscious choice, over and over again, to allow her deranged father to treat her like his most prized "piece of ass," his most coveted object of beauty, his favorite, his precious pet. And again, NONE OF THIS IS NEWS. We've known about this for years!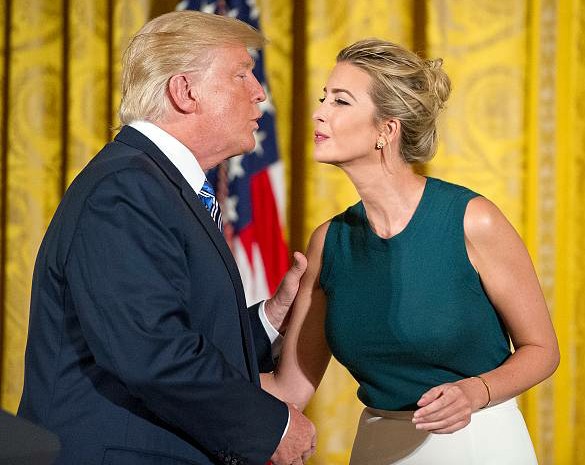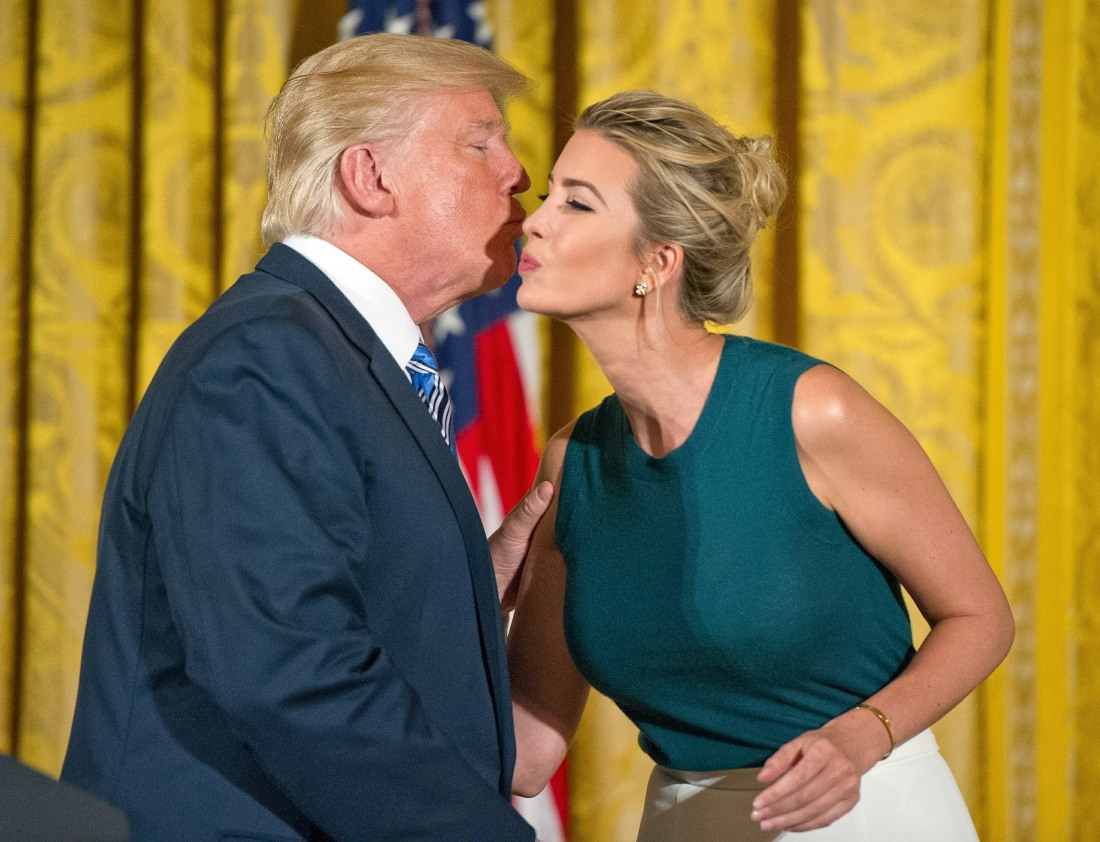 Photos courtesy of Backgrid and Avalon Red.