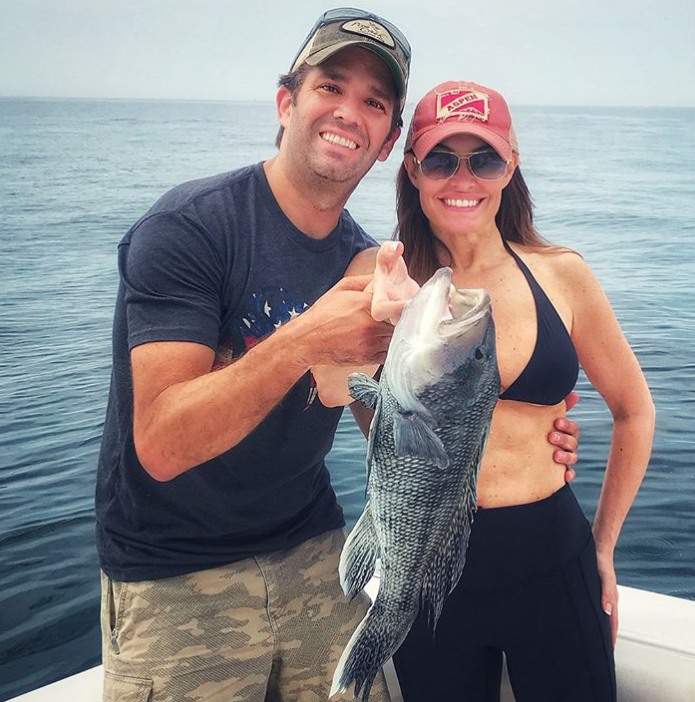 You know that feeling you get when you're popping a zit? That feeling of grossness, but you can't stop yourself? That's the feeling I get whenever I look at photos of Don Trump Jr and his new girlfriend Kimberly Guilfoyle. It's gross and disgusting and I can't stop. Don's marriage fell apart and it felt like he started dating Kimberly about a week after his wife filed for divorce. Kimberly was working for Fox News at the time, but she was fired for being extremely inappropriate during work hours, like all those times she was showing her co-workers d–k pics. That's the kind of woman Don Jr. likes. And if you can look at his dumb face and tell me that twenty international spy agencies haven't honey-trapped this moron for classified information, I'll give you a big prize. Anyway, Page Six claims that these two have pet names for each other.
He's her money honey. Spies tell Page Six that they overheard Kimberly Guilfoyle and boyfriend Donald Trump Jr. calling each other cutesy pet names in Southampton over the weekend. We're told the former Fox News host addressed the presidential offspring as Junior Mint (seemingly a reference to his bank account, although insiders claimed it has nothing to do with money).

Apparently Don Jr. calls her — somewhat less inventively — Pooh Bear.
Yeah, she doesn't call him Junior Mint because he's so rich (he's not). She calls him Junior Mint because she has to rattle a box of Junior Mints to get his attention. She calls him Junior Mint because she thought he melted some Junior Mints in his boxer briefs but no, those were just skid marks. She calls him Junior Mint because she's nicknamed her other lovers Payday, Almond Joy and Three Musketeers. And because naming him Zero would probably be too on-the-nose.
As for Pooh Bear… gross. He also heisted that from Legally Blonde.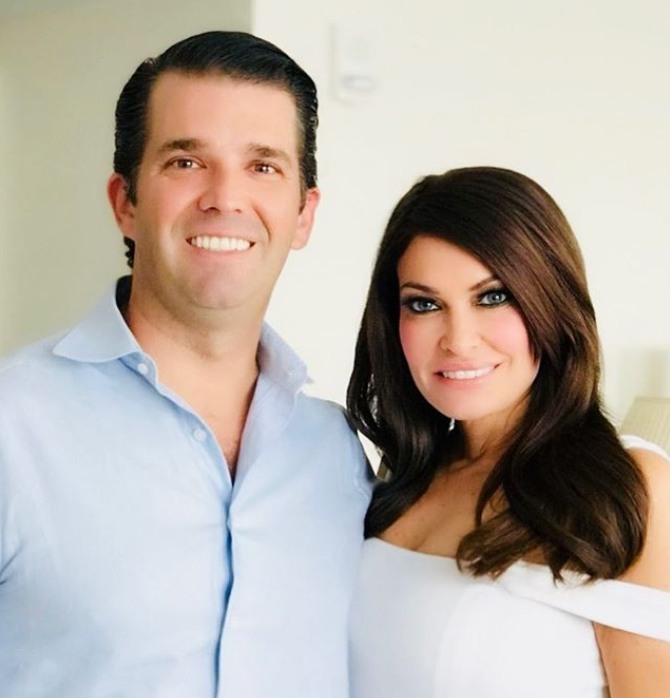 Photos courtesy of Instagram.