Some people make the internet an unpleasant place to visit, so I love to visit Chrissy Teigen's social media for my dose of food porn, cute kids and levity. Chrissy has started posting clips while modeling her "headband of the day" on her Instagram stories feed. Chrissy is vacationing in Bali with her husband, John Legend, and their adorable kids Luna and Miles. A woman after my own, lazy heart, she has opted for the head wrap over having to style her hair.
And what started as a solo project has now become a collaboration with her singing hubby, as John has contributed a theme song for the clips. As Chrissy models her daily wrap, John sings in the background a catchy tune, with the lyrics, "Headband of the day! It's the headband of the day. Push your locks away, with the headband of the day." Hey, it's no "All of Me," but I dig it.
You ask, I give. HeadBand of the Day (HBOTD) now has its own special folder pic.twitter.com/s757ODcsoY

— christine teigen (@chrissyteigen) August 8, 2018
I told John we needed to spice up HBOTD pic.twitter.com/0QT56RgyCR

— christine teigen (@chrissyteigen) August 11, 2018
I guess I should have warned you that the tune will get stuck in your head, as some of Chrissy's fans will attest.
1 877 kars 4 kids https://t.co/HAKp6G87Bx

— christine teigen (@chrissyteigen) August 13, 2018
I wonder if Busy Philipps is also humming the "Cars 4 Kids" jingle too, as she also can't get the earworm out of her head.
Just found myself singing a song under my breath and then realized it was "headband of the day" by @johnlegend. Cc: @chrissyteigen

— Busy Philipps (@BusyPhilipps) August 12, 2018
And if you think Chrissy is lending her fame to help promote the lucrative head scarf industry, think again, as this fan learned.
Not an ad! All my own headbands I've collected through the years. I just always want to wear headbands to events and no one ever lets me so I am FREE now to do ALL THE HEADBANDS I WANT https://t.co/cz7skoGUoh

— christine teigen (@chrissyteigen) August 9, 2018
But really, I think I missed my calling, there is dough in decorative head scarves.According to Page Six, Chrissy spent over $4,000 on her collection, including a Gucci Tea Floral Snake Headband that retails for $510. Sheesh. Laziness has quite a hefty price tag. Whatever, you just keep doing you, Chrissy. I need to get that song out of my head now too.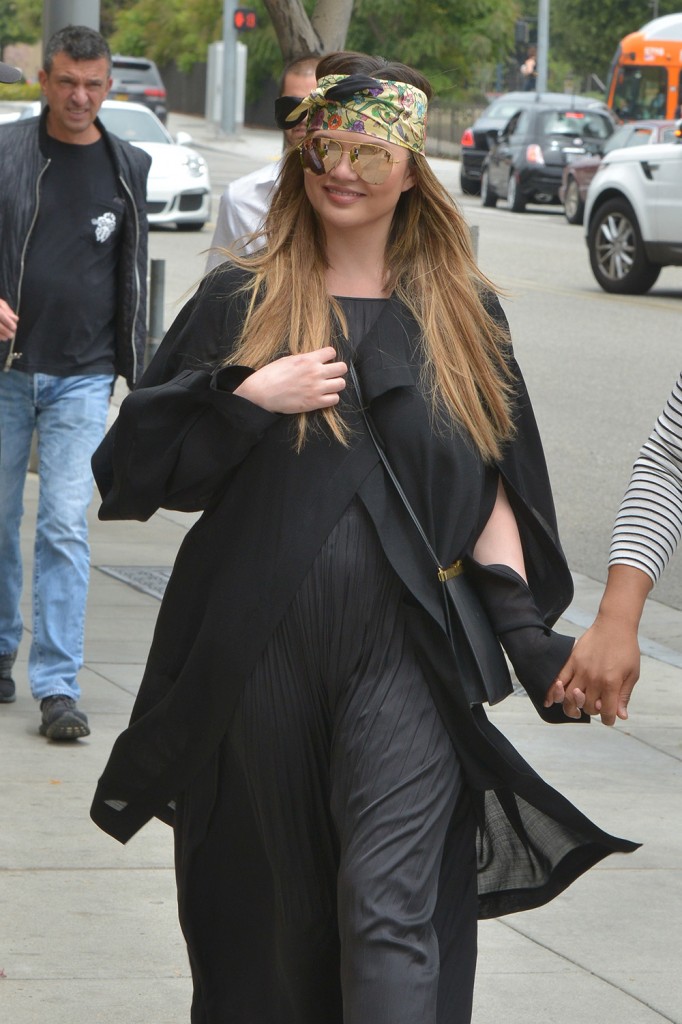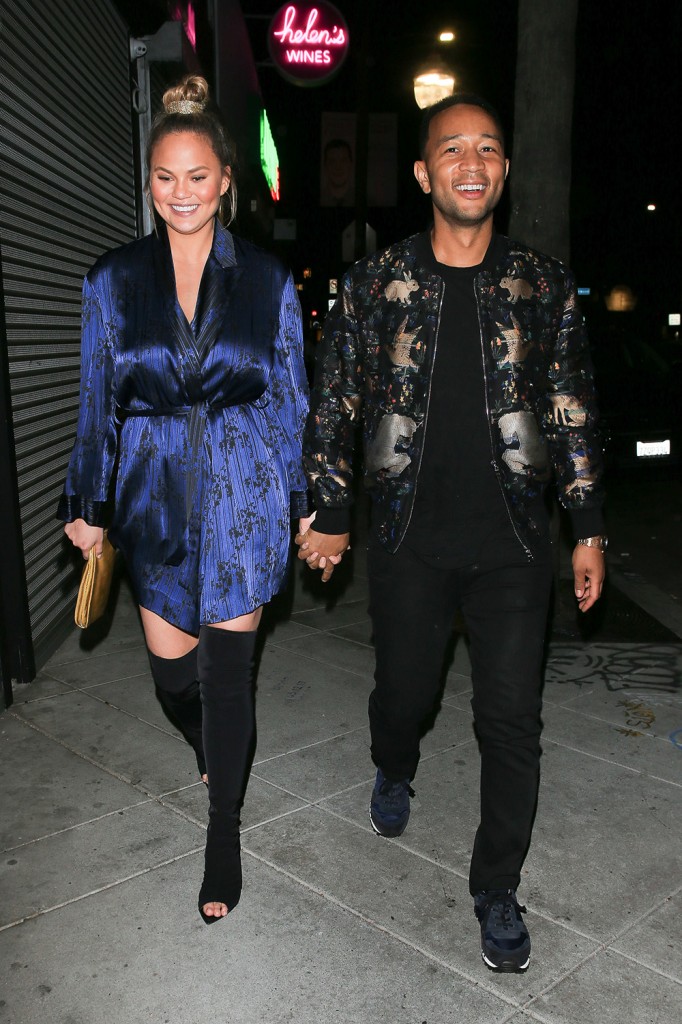 Photos: WENN, Getty, Instagram