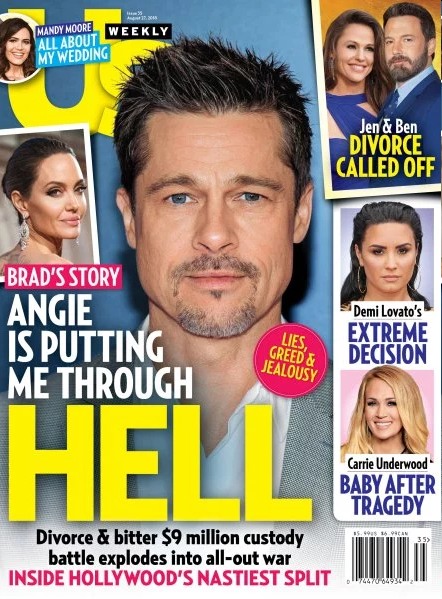 Wow, you'll never believe this, but Us Weekly devoted their cover story this week to "Brad's Story." Like we haven't been hearing HIS story for months. Like he doesn't call up TMZ every time he wants some tea and sympathy. Maybe Lainey is right and Brad is just leaning into the men's rights-activism white-dude base. Brad wants to be seen as the victim of a vicious harpie, a difficult bitch who is out to ruin him. And the press seems to be lining up to help him (I'm editing out half of this because it's just a recap of what we already know):
Last week, Brad Pitt was blasted in a new court brief filed by Angelina Jolie's legal team, setting off a deluge of press and fresh speculation over who will win custody of their six children. In the document, filed August 7, Jolie effectively called her 54-year-old ex a deadbeat dad, claiming he "has paid no meaningful child support" in the 23 months since their split.

Now, in the new issue of Us Weekly, sources reveal the reason Jolie is increasing her attacks on the Once Upon a Time in Hollywood actor. Says a Pitt insider, "She sees the writing on the wall: Joint custody is a done deal, and there is nothing she can do to stop it."

"Brad is done playing doormat to Angie, hoping that would tamp down her anger," says the insider. "He is going to trust his lawyers and inner circle of friends to continue to be there for him — and get him joint custody of the kids."
"Brad is done playing doormat to Angie…" from the man who struck his teenage son and left all six kids traumatized to the point where they've needed years of therapy. From the man who still has his visits with his kids heavily monitored by mental health professionals. From the man whose son – the same son he physically "made contact" with in some way on a plane in 2016 – wants absolutely nothing to do with him. But sure, take a victory lap. Brad probably will get some kind of joint custody, I'm sure. Lots of terrible parents still get joint custody of their kids. But mostly, I think Angelina is fighting back right now because she's tired of all of Brad's bulls-t. I've felt, for a long time, that he's been trying to "punish" her for leaving. He's also been trying to make it sound, for some time now, that she's the one hung up on him. When really, she stopped giving a sh-t the moment she left him.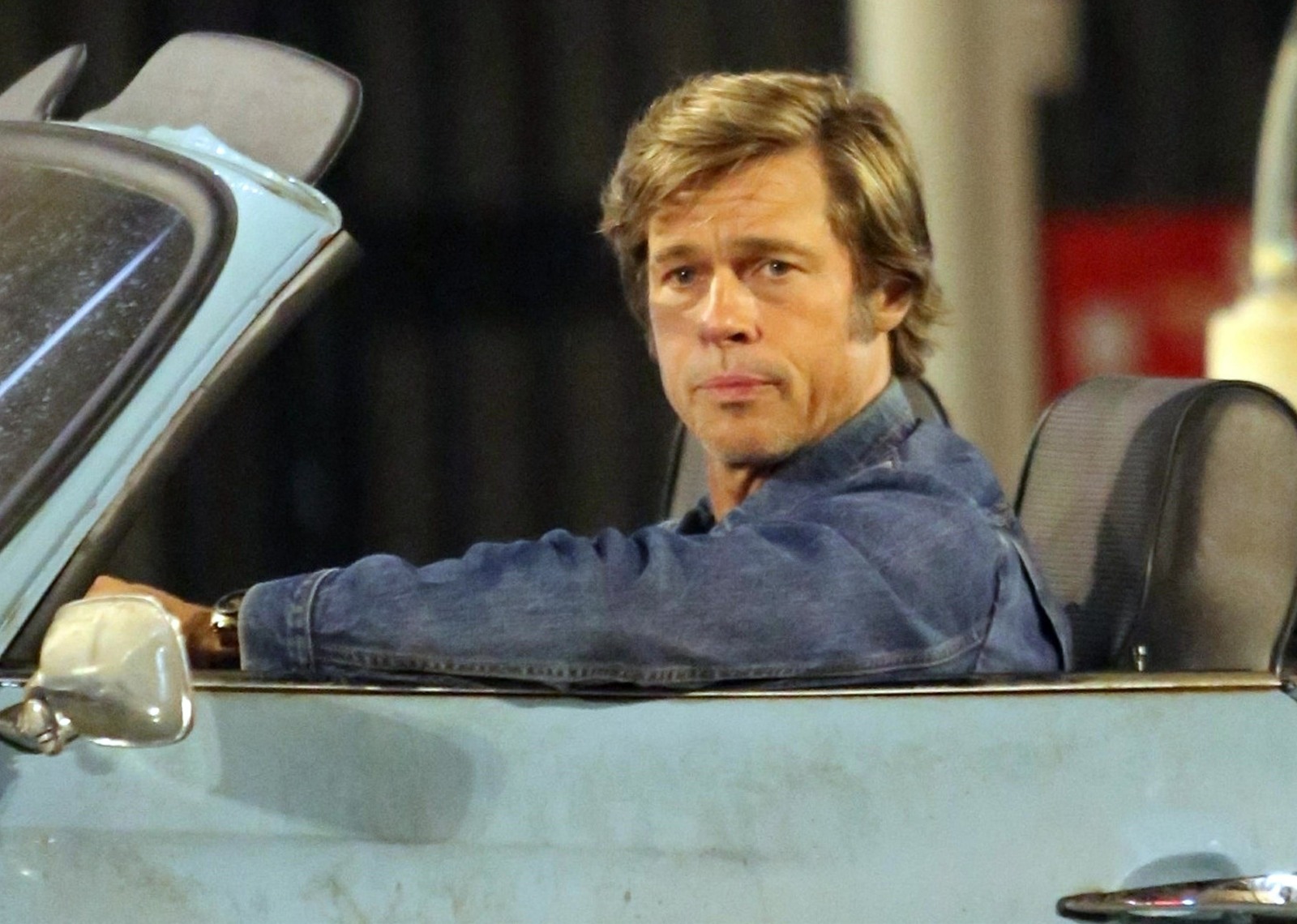 Photos courtesy of Avalon Red, Backgrid.