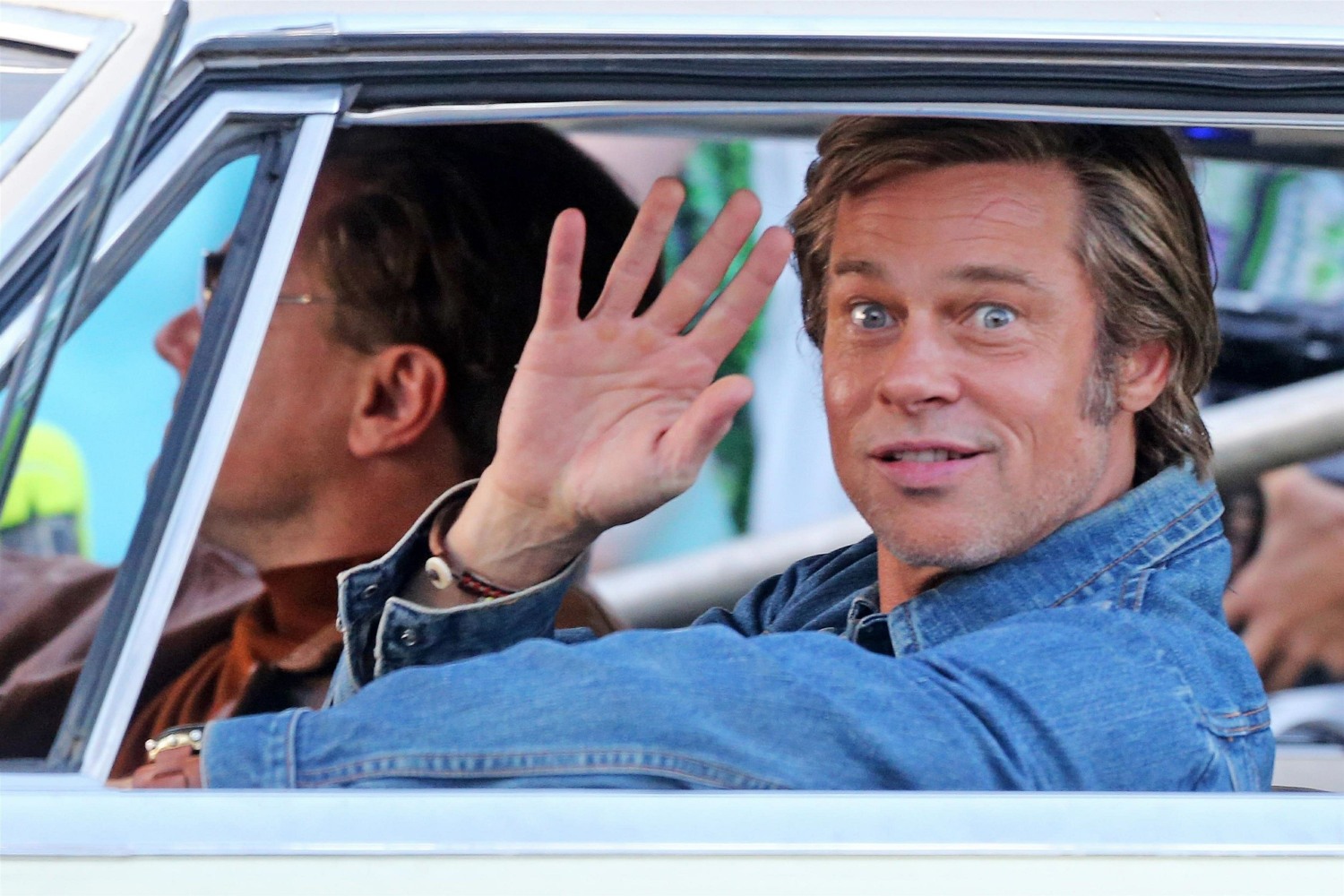 I feel like bashing my head into a wall with this Brangelina drama, quite honestly. It's making me sick on a lot of different levels. For whatever record, I don't think Angelina Jolie is perfect, nor do I think her every action and statement and legal maneuver has been completely brilliant. On the other side, I feel like Brad has been attacking Angelina so consistently, so wall-to-wall, that we can't escape this current narrative that Angelina has "alienated" their kids. I'm not even going to bother to share my theories about who is leaking what and why certain outlets are getting their hands on certain legal documents. So, let's just say this: The Blast got their hands on the family court judge's most recent order, in which Angelina was "ordered" to return to LA with the kids ahead of the big July 21 court hearing.
Angelina Jolie is handing off the children to Brad Pitt on a regular basis now, but only because the actress has been ordered to give him a minimum amount of custody while the couple awaits the court's decision on a permanent order. The "Maleficent" star was ordered to return to L.A. on July 11, according to documents obtained by The Blast, and until the court hearing on August 21 must let Pitt have at least "four hours every other day on school days and twelve hours every other day on non-school days."

Jolie has been seen running errands with the children in between them spending time with Pitt.

Next week, a review hearing will take place to put "further interim orders" in place while the entire custody evaluation is completed. The past few months will be extremely interesting for the court to review, especially since Jolie has already been put on notice that if the children "remain closed down to their father," it could result in a reduction of her custody.
And if *someone* wasn't telegraphing their legal strategy enough for your liking, thankfully TMZ is here to spell it out even further:
Angelina Jolie is not blocking Brad Pitt from seeing their kids, but sources involved in the case say she continues to drive a wedge between them and Brad. Sources with knowledge of the case claim Angelina continues to exert influence over the former couple's 6 kids … and it's been effective. We're told Brad is having trouble connecting with his children … some of whom don't even want to see him. We're told the 3 boys are the ones who have been influenced the most. The girls are more open toward Brad.

The divorce judge issued a report criticizing Angelina for not allowing the children to properly interact with their dad. The judge laid down a cell phone policy in which Brad can call and text the kids at will, and Angelina can't monitor the conversations.

As we reported, the kids are now all in L.A., per the judge's order, where Brad has significant custodial time with them. Our sources say Angelina has not blocked Brad's ability to see the kids, but they say Angelina continues to drive a wedge between Brad and the kids and it's had a significant impact on his ability to restore his relationship with them. We reached out to Angelina's rep … so far, no word back.
He's bashing us over the head with his legal strategy: Brad Pitt and his lawyers are going to court next week and they'll tell the family court judge that Angelina has not followed the court's orders because she's the one responsible for Maddox, Pax and Knox not really giving a sh-t about Brad at this point. Because the narrative is that Vicious Difficult Bitch Angelina Is An Alienating Parent. Because she dared to walk away from Brad after his alcohol-fueled incident on the plane. Maddox is 17 years old, Pax is 14, and Knox is 10. Why do they feel so differently about Brad? Is it because Angelina has been actively talking sh-t about Brad to *just* the boys? Or is it more about what all of the kids witnessed on that plane? Or is it about Maddox not wanting anything to do with Brad, and Knox and Pax are influenced by their older brother?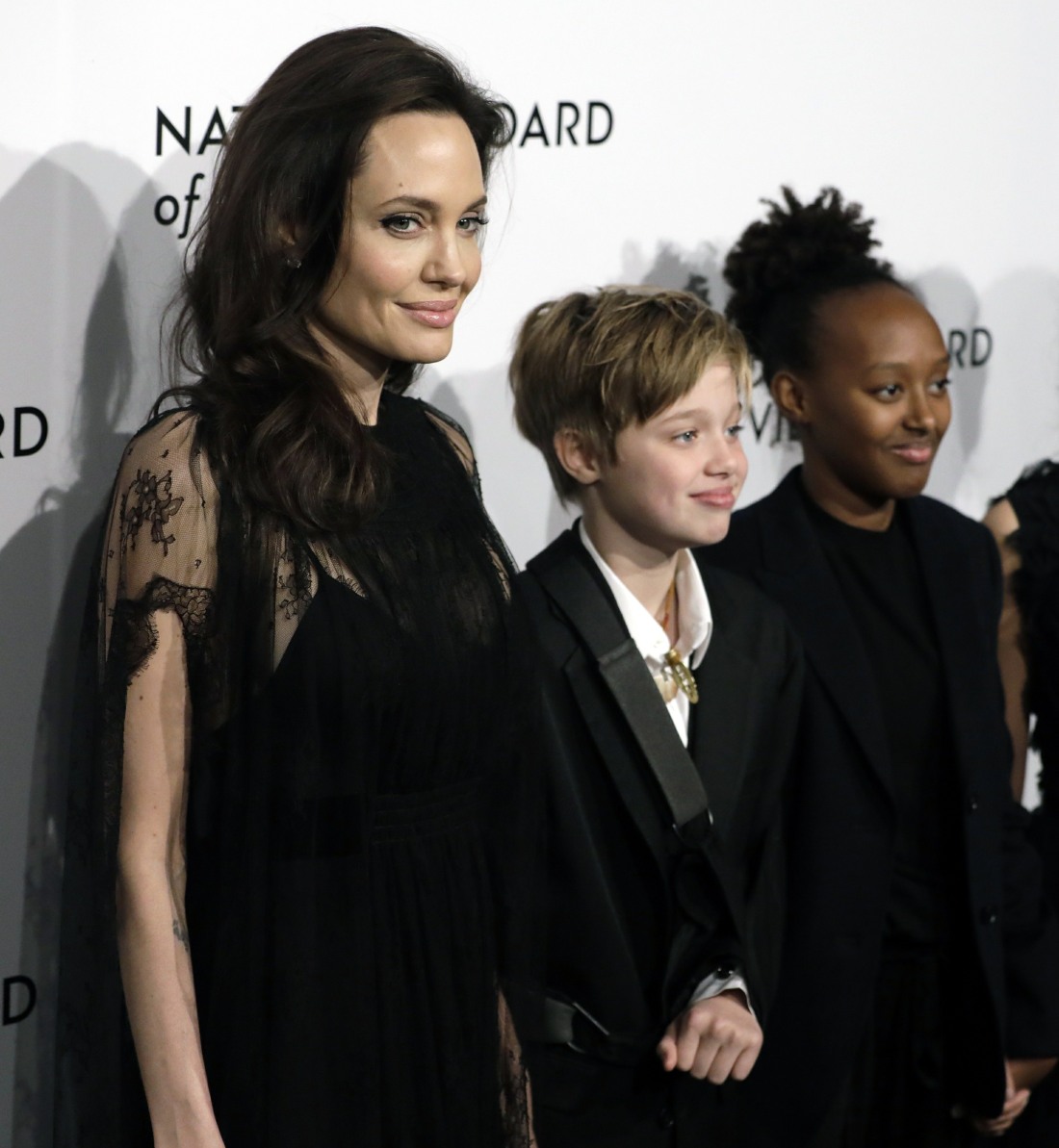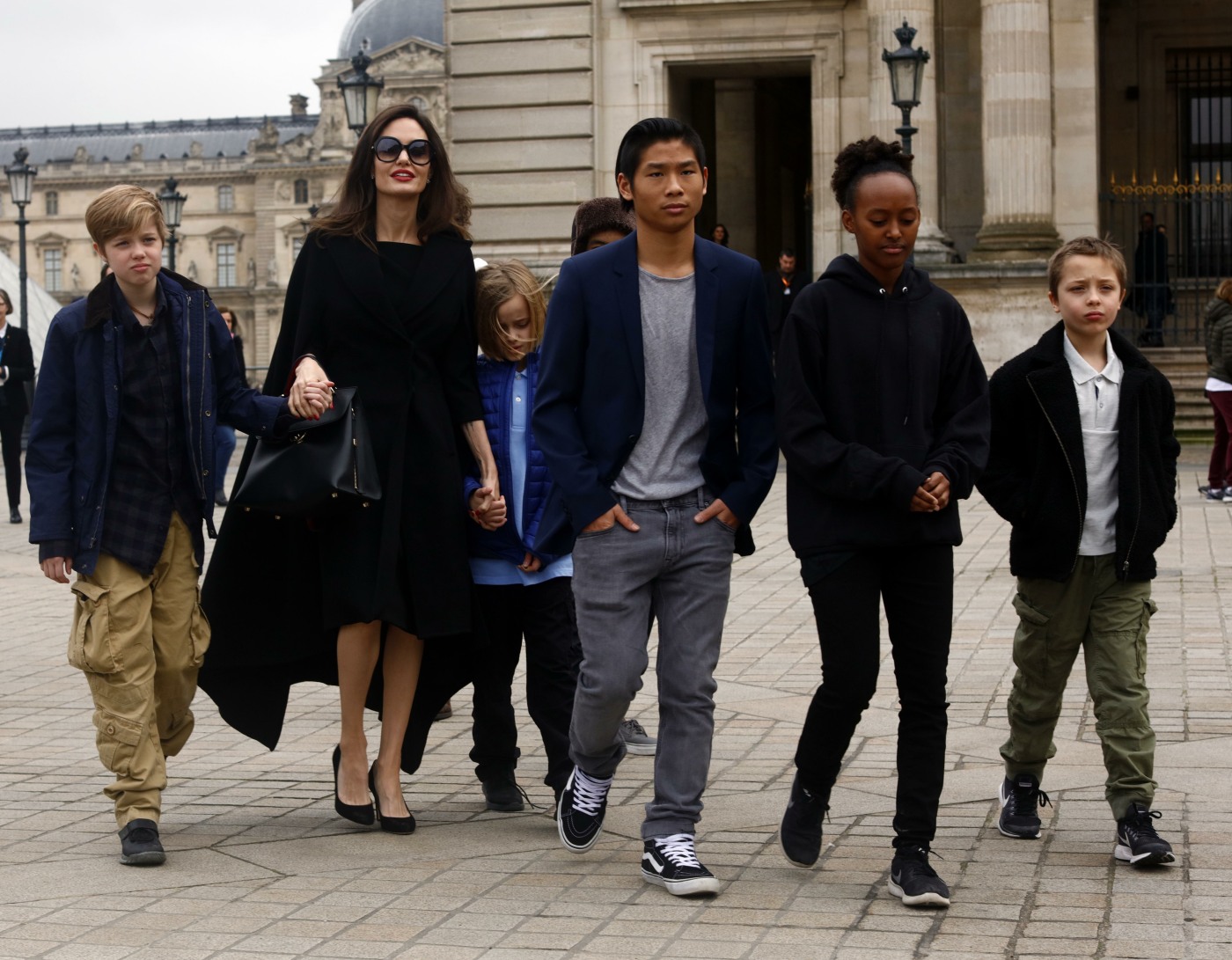 Photos courtesy of Avalon Red, Backgrid and WENN.