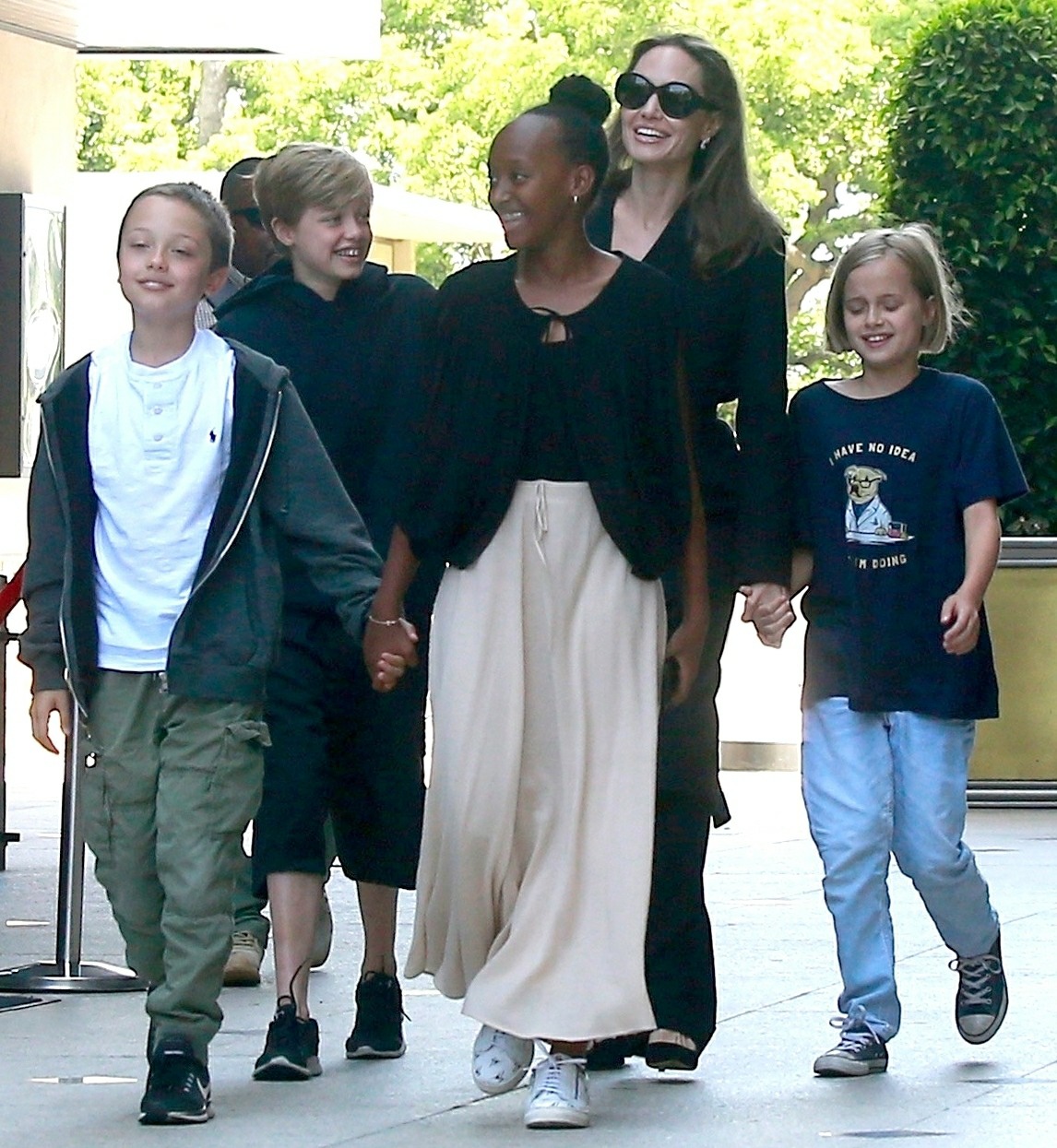 Here are some photos of Angelina Jolie out and about in LA with her four youngest kids: Knox, Vivienne, Zahara and Shiloh. Pax and Maddox were not part of this outing, but I've seen some photos of Maddox solo, driving around LA, so I guess Madd is at the age (driving age, aw!!) where he doesn't want to hang with his little siblings. He's got things to do, people to see, etc. He has a car! God, that makes me feel old.
For this outing, it seems like Angelina took the younger kids to see a movie. No one knows which one. Let me look at the releases which are in theaters now… my hope is that she took the kids to see Crazy Rich Asians, which is PG-13 and probably fine for kids of those pre-teen and teen ages. Maybe they went to see Christopher Robin, that's a Disney film and Angelina's working on a Disney film right now. I doubt she's taking them to BlacKkKlansman, Mile 22 or The Meg (just because I don't think the girls would want to see The Meg). Maybe The Incredibles 2? Ant-Man and the Wasp? The Spy Who Dumped Me? Hahah, probably not. It's probably Christopher Robin.
Jolie has been in LA for about a week now with the kids. They've been getting pap'd every few days as they go to the grocery store or what have you. TMZ and Team Pitt made a BFD about how the judge "ordered" Jolie back to LA, but considering the structured visitation order from a few months ago, it feels like Jolie had already made plans to be in LA for the August 21st hearing. What do I know, though?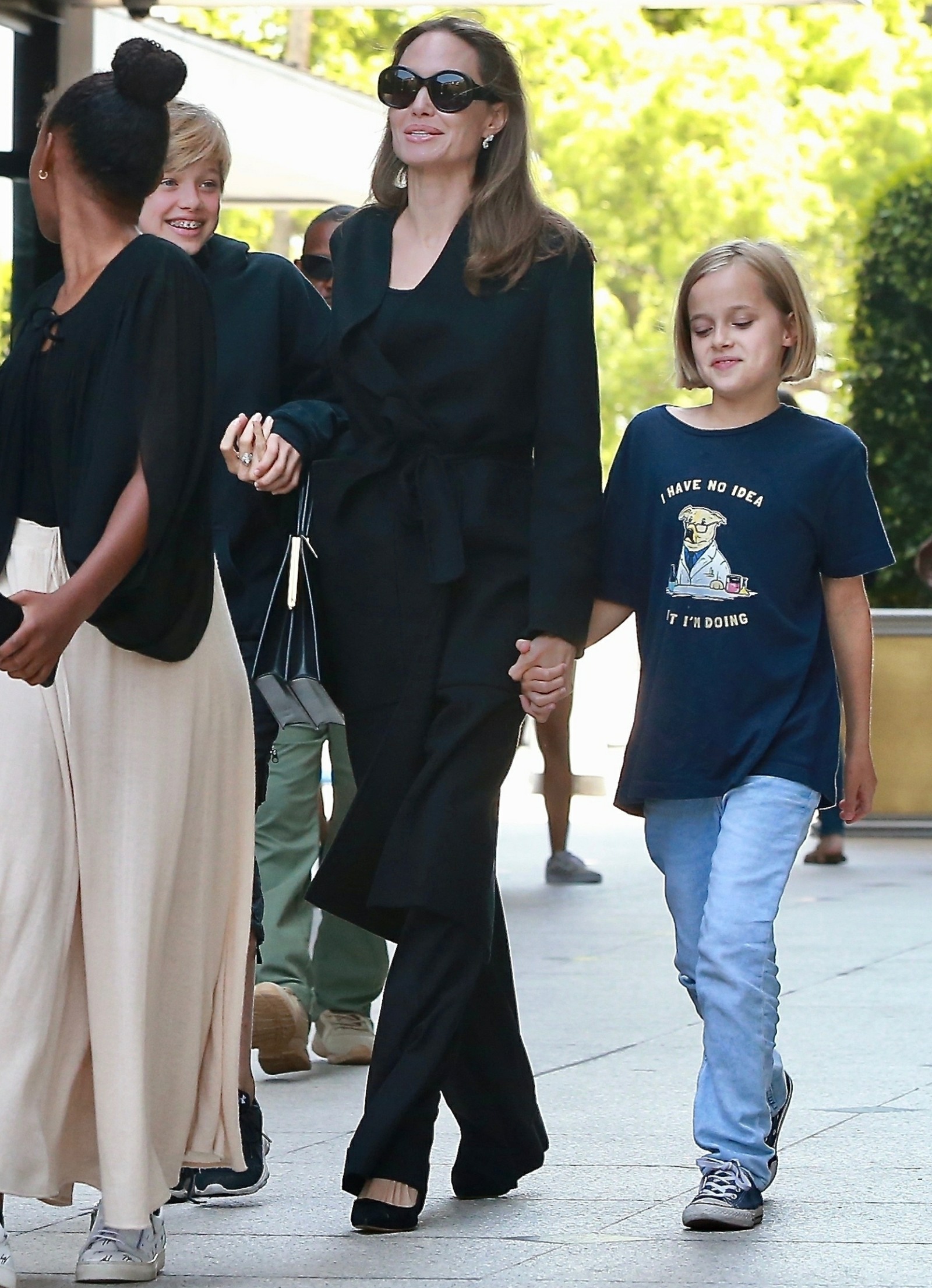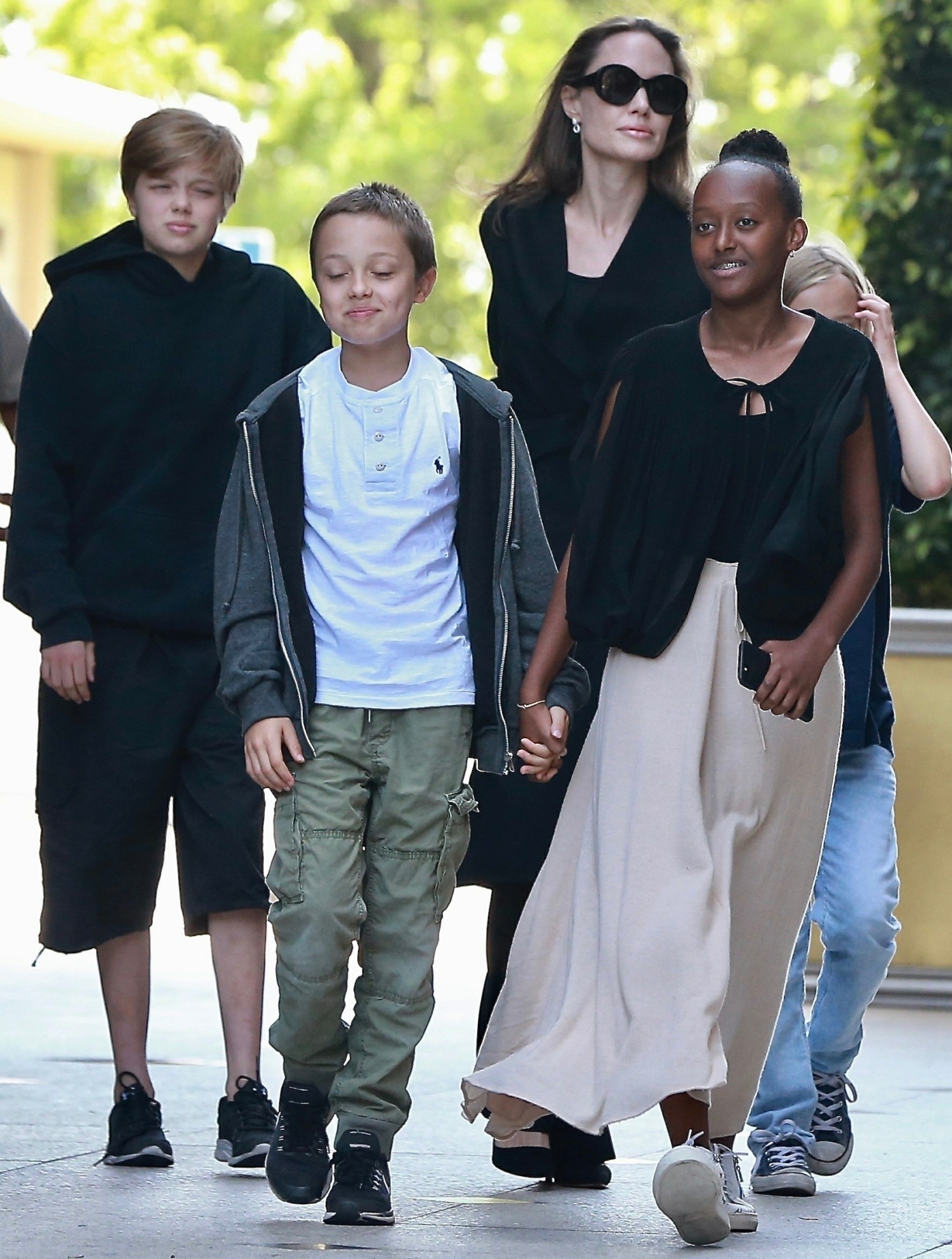 Photos courtesy of Backgrid.