The headlines are along the lines of "Hailey Baldwin sweetly declares that Justin Bieber is her 'absolute best friend' on Instagram." At first, I thought the 'gram was going to be a sweet couple photo of Hailey and Biebz looking longingly into each other's eyes. Not so much. I laughed out loud when I saw this photo. Hailey is doing the most to look cute and loved up and… Justin is checking his phone. What makes it especially funny is that HAILEY posted this to her 'gram. This is not "oh we're overanalyzing one small moment in photos from a pap stroll." No, this is the photo that she chose to represent her relationship. She's there, she's present, she's doing this, and he's… checking his phone.
This comes after multiple stories last week, all about how Hailey and Biebz are now, suddenly, not interested in getting married right away. It wouldn't have been noteworthy except that Justin had previously made it sound like he was clearing his fall to focus on wedding planning and actually getting married. Something has shifted in just the past few weeks, I believe. And if you told me that Hailey and Justin's engagement will be called off in a month, I would briefly nod and then move along to something else.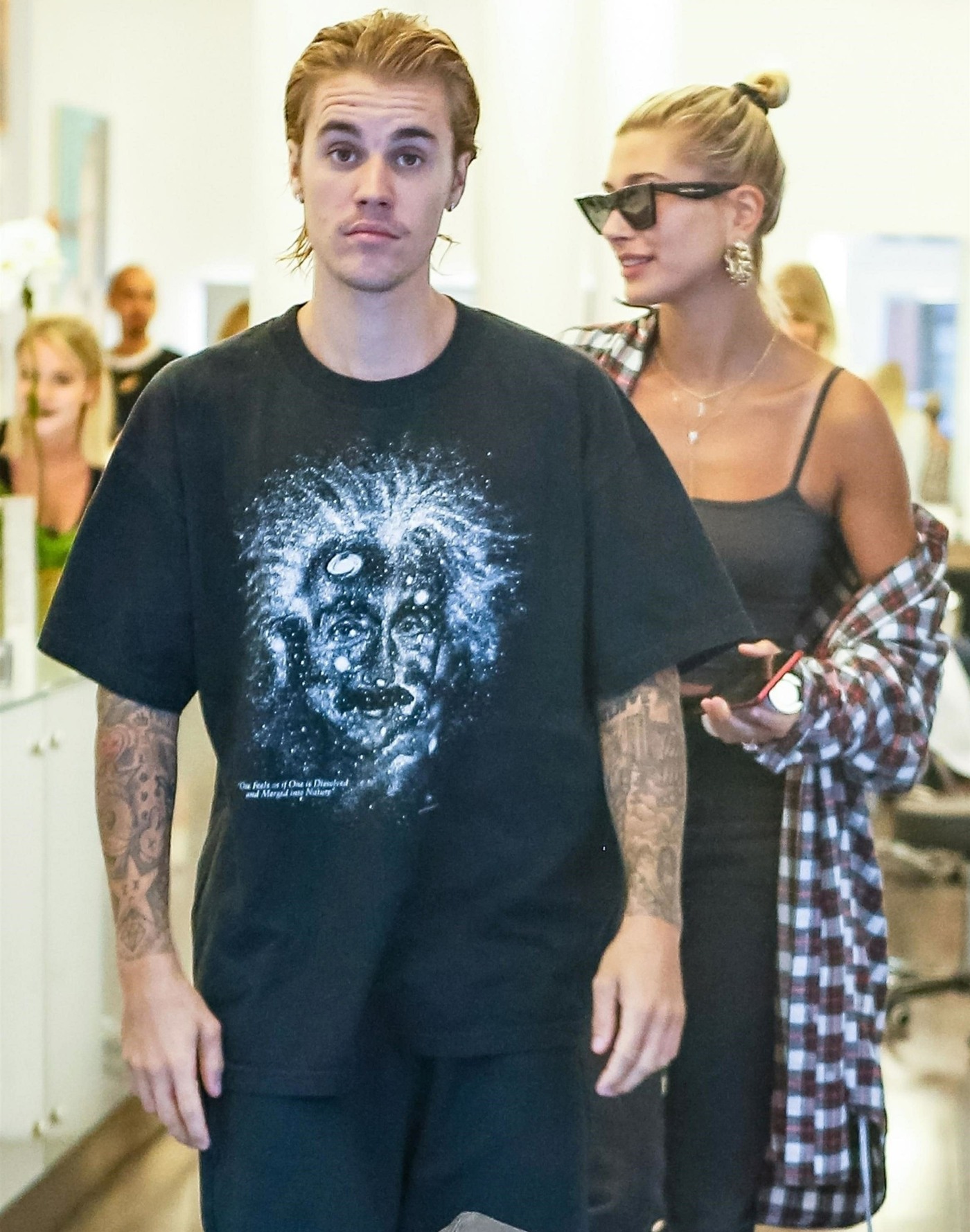 Photos courtesy of Instagram, Backgrid.