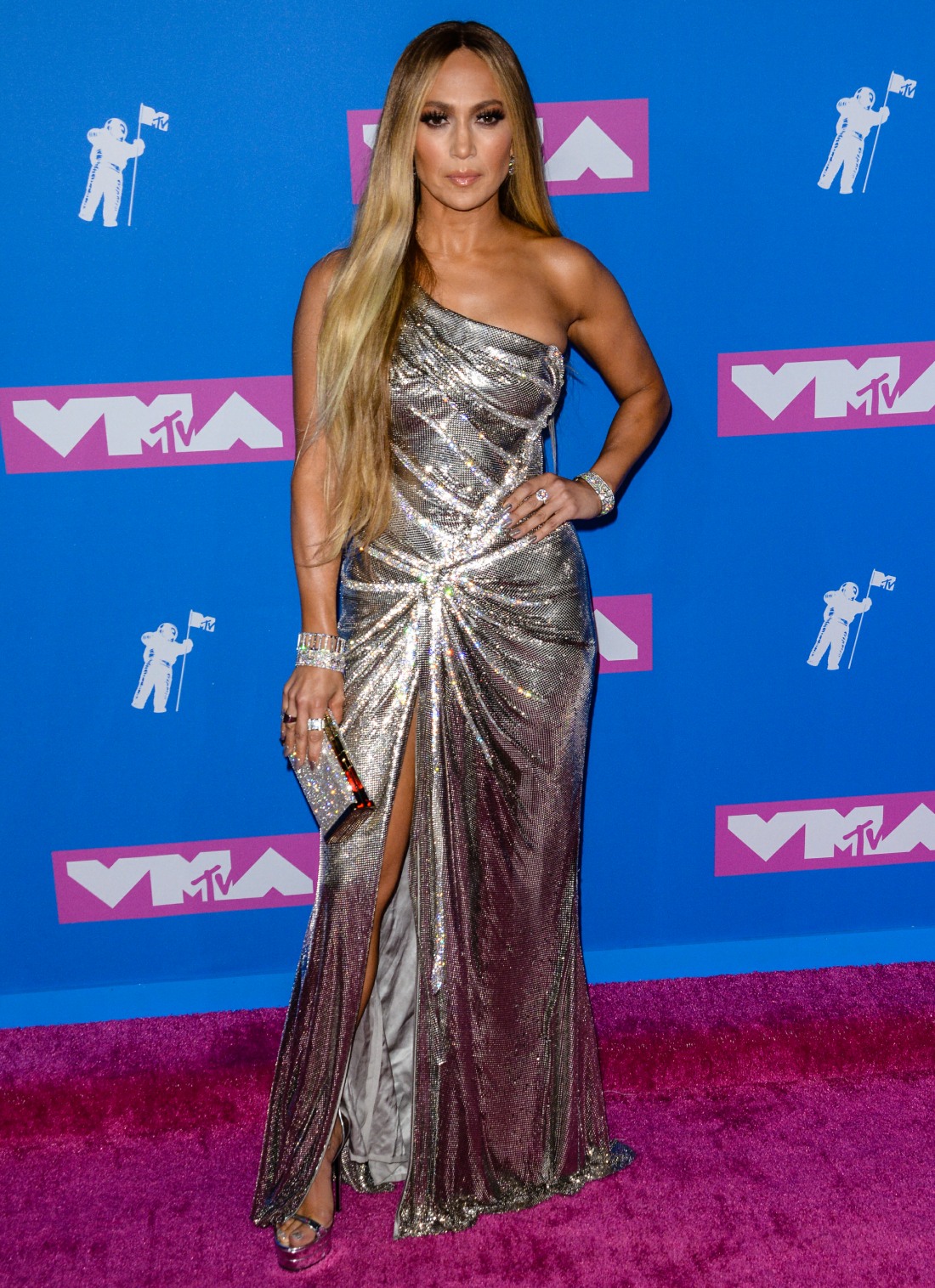 At this point, in the year of our lord 2018, I do wonder which demographic the VMAs are really trying to reach. Yes, everything seems targeted towards "the kids," meaning the teenagers and 20-somethings. But then they gave the Video Vanguard Award to Jennifer Lopez, who is honestly best-appreciated by MY generation. My generation is the one who adored J.Lo, who followed her romantic disasters and knows all of her early videos by heart and we can all sing along to "Love Don't Cost A Thing" and "Jenny From the Block" at the drop of a hat. Do the kids feel the same way about J.Lo? I kind of doubt it.
So, Jennifer arrived on the carpet with Alex Rodriguez. It actually sort of worked and it was on-brand for this year's VMAs, which seemed to be All About Douchebros And The Women Who Love Them. Jennifer wore a Versace gown for the red carpet and she looked… fine. CB isn't crazy about her too-blonde hair, but I think the tragedy here is that Jen's makeup looks a bit janky. Half-way through the show, J.Lo did her big medley/dance thing. Surprise appearance by Ja Rule!
Honestly, I enjoyed it, even if I didn't know all of those songs. Her voice seemed weak at various moments, and I guess she was trying to sing live for parts of it (yikes). Here's Jennifer's actual speech:
It's fine. I'm happy for her. I guess this was for my generation? Thanks, MTV.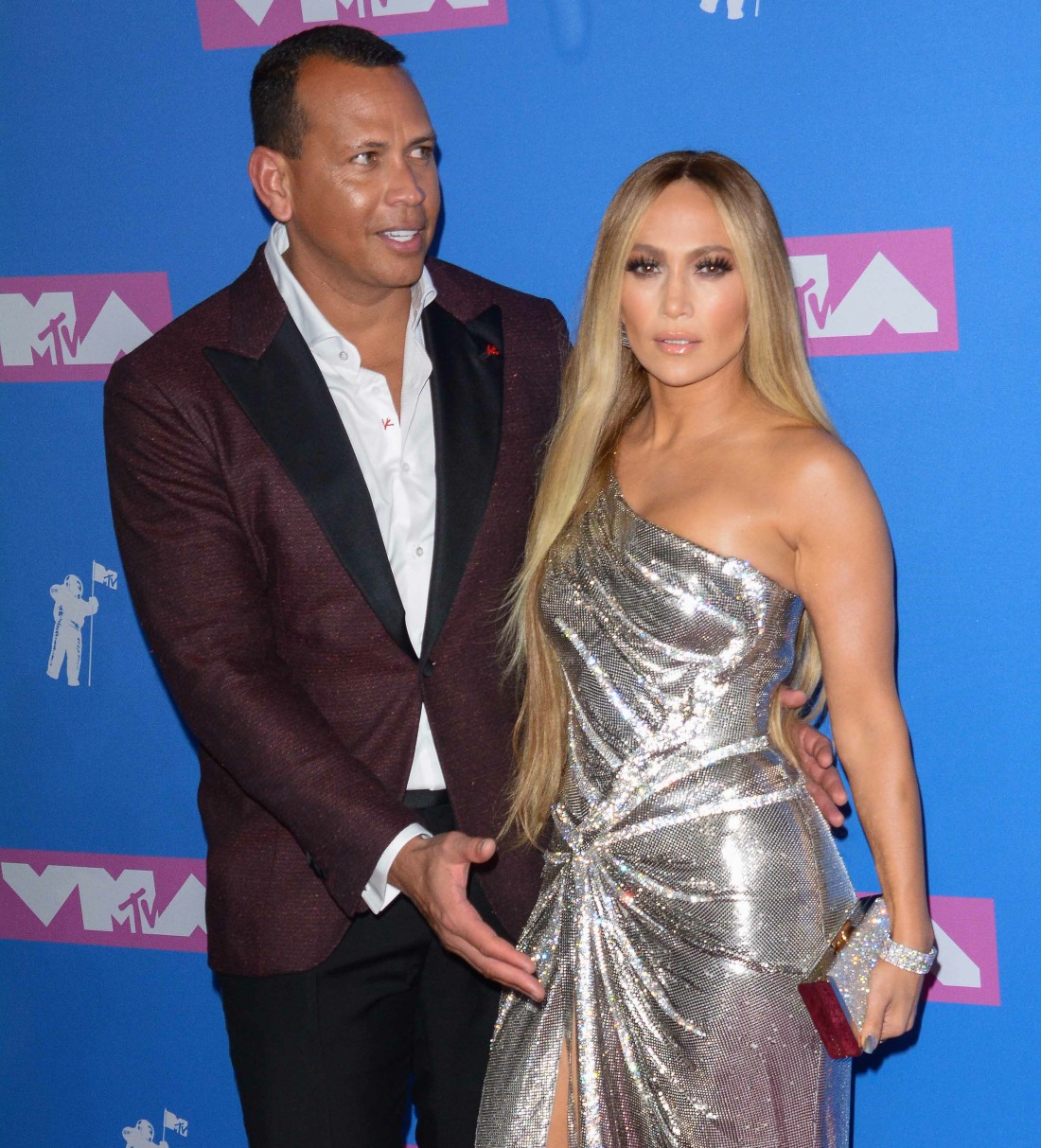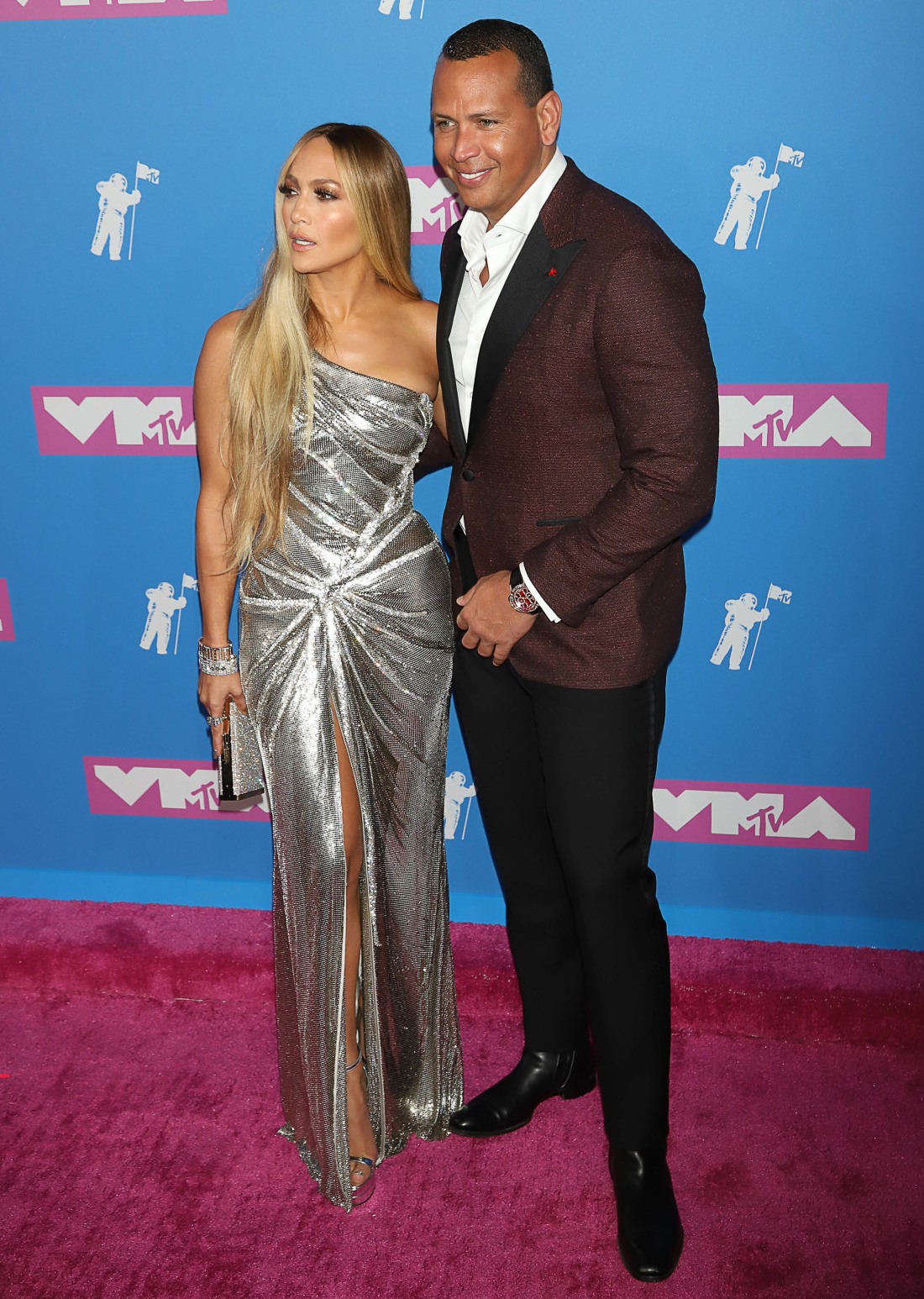 Photos courtesy of WENN.