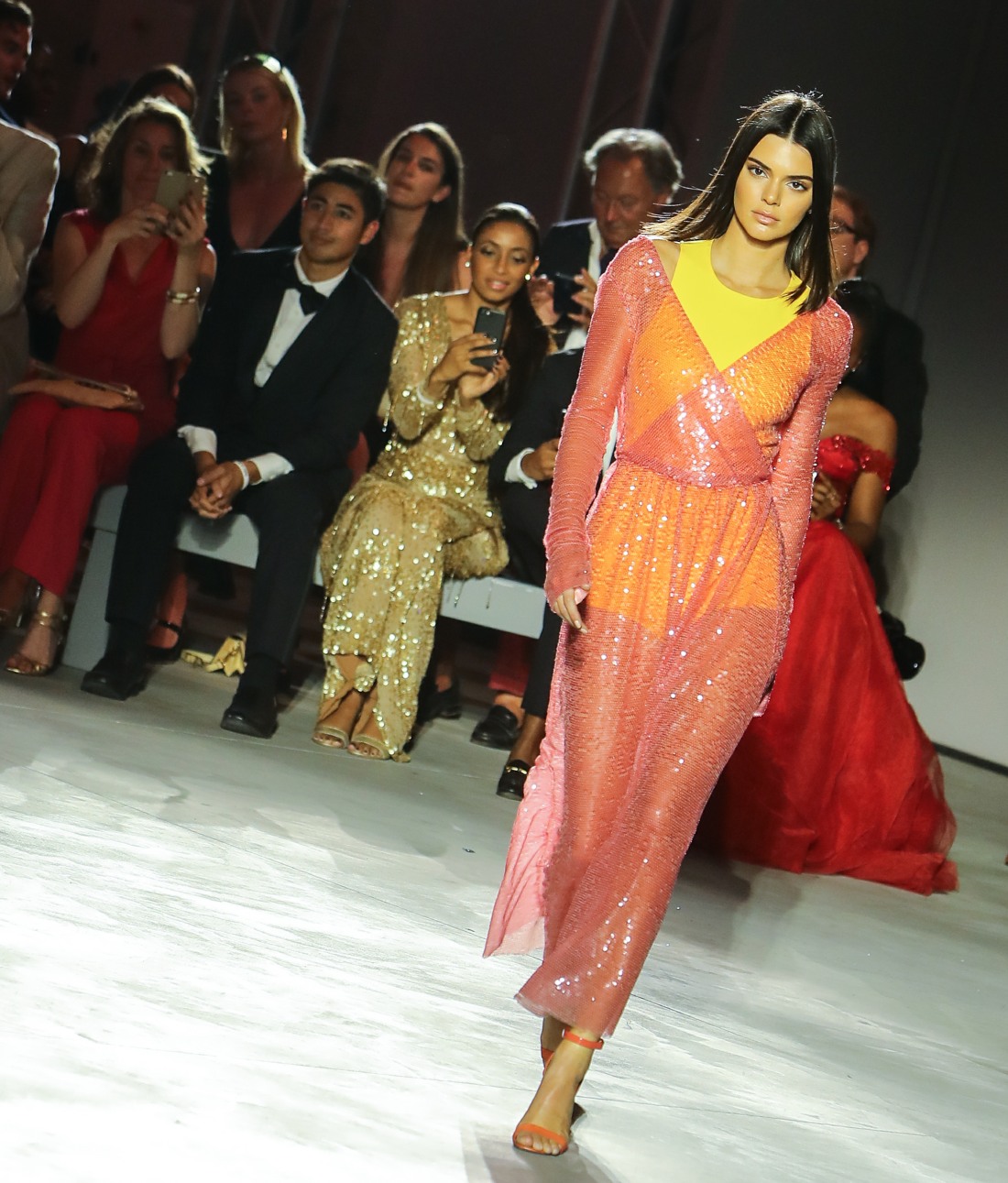 Kendall Jenner is featured in the latest issue of Love Magazine (a British publication). I rarely cover anything from Love Mag, because I don't really find their editorials all that compelling or notable, and the interviews (such as they are) are rather basic. But Love Magazine is making some news this week, because they published a quote from Kendall accompanied by some semi-nude new photos. Kendall apparently chatted with Love about her modeling career and how she was careful to avoid walking every runway:
"Since the beginning we've been super selective about what shows I would do. I was never one of those girls who would do like 30 shows a season or whatever the f–k those girls do. More power to 'em. But I had a million jobs, not only catwalks but everything else. The whole combination was very overwhelming and I started to freak out a little bit and needed to take a step back," says the 22-year-old, admitting that she "was on the verge of a mental breakdown."
[From Love Magazine's Instagram]
First of all, I've always believed the reason why Kendall and Gigi Hadid don't walk every runway is because they're both sh-tty runway models. Gigi clomps like a horse and Kendall doesn't have much of a "walk." Second of all, Kendall just pissed off the entire modeling community, the same community which already viewed her with justifiable suspicion because of her dumb nepotism.
Over the weekend, Love magazine posted the model's quote along with an image from her accompanying photoshoot — and Jenner's fellow catwalkers flocked to the comments section to share how they felt about her workload.

"This makes me so angry," wrote Victoria's Secret model Jac Jagaciak. "So disrespectful to literally 99% of people in the industry — yes, they had to work their way up. Please get in tough with the real world!"

Added Sports Illustrated Swimsuit Edition stunner Vita Sidorkina: "Maybe 'those girls' need to pay their bills that's why they are doing 30 shows? No words…"

Other models screengrabbed and shared Love magazine's post to their Instagram Stories along with commentary. "'… Whatever the f—k those girls do' is do their very best to make their way up AND try to make some money so that they can provide for themselves and their families," wrote runway fixture Daria Strokous. "Oh, and it's 70 shows a season by the way and we are all f—king proud of every single one of the girls that did it."

Peyton Knight followed suit, hashtagging her post "#ENDTHEPRIVILEGE" and writing, "This kinda disrespect towards other models who have NO NAME for themselves walking into the industry is disgusting. We don't get to 'choose' which shows to do, and it's an honor to do a lot… If we said no to multiple jobs we wouldn't have a career."

And transgender model Teddy Quinlivan shared a longer response to her Instagram Story. "As models we need to uplift each other," she wrote. "If you are lucky as a model you might make enough to not be in debt to your agency; maybe even move out of the model apartment… Unfortunately this isn't the case for the vast majority of models who have to leave everything behind including their families in pursuit of a better life….Models don't just come from Calabasas… they come from Somalia, the Siberian tundra, a rural village in China, a trailer park in Tennessee. Making disparaging comments about your peers doesn't lead to growth or unity which our regulation-less industry desperately needs."

Jenner's rep told Page Six that the star's quote was taken out of context. "She realized the number of shows some models walk a season is closer to 80," the rep explained. "The point was that it's their path and 'the more power to them.' She admires their hard work and dedication. It's an accomplishment."
"The point was that it's their path and 'the more power to them.'" Yes, Kendall looks down her nose job at other models' "paths" of, you know, actually working constantly and doing the day-to-day work of being a jobbing model. More power to the real models, because fake-lipped fake model Kendall only used the "model" job to do the bare minimum of work and then just coasted on nepotism. Kendall is such a pill. Oh, and the pill released another statement on Twitter:
I was misrepresented in a recent interview over the wknd & it's important to clarify the meaning. It was intended to be entirely complimentary but unfortunately, my words were twisted & taken out of context.I want to be clear. The respect that I have for my peers is immeasurable!

— Kendall (@KendallJenner) August 21, 2018
I get to experience first hand their tireless commitment, their work ethic, the endless days, the lack of sleep, separation from family and friends, stress of traveling, the toll on physical and mental health, yet they still make it all look effortless and beautiful.

— Kendall (@KendallJenner) August 21, 2018
I'm inspired by so many of these people i have had the good fortune to work alongside! There's no way i could EVER hate on that ❤️ i want everyone to win. SLAY ALWAYS.

— Kendall (@KendallJenner) August 21, 2018
It feels like the tenth time Kendall has claimed that she's been taken out of context about something she said or did which was offensive. Anyway, I don't believe her.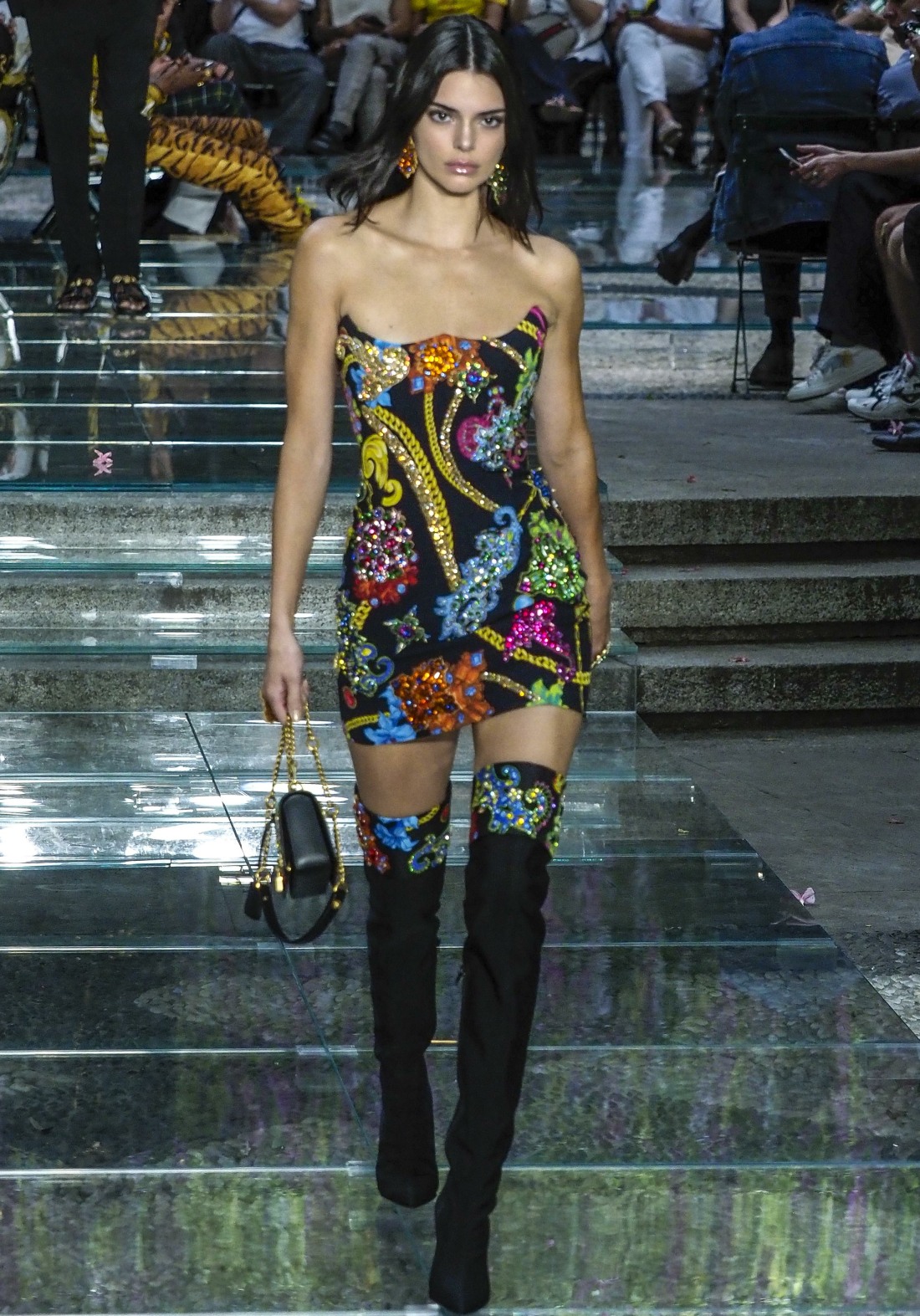 Photos courtesy of WENN.