I think both things can be true at once. It's true that Kim Kardashian is medically incapable of having a healthy pregnancy after Saint's very difficult birth. I also think it's true that Kim Kardashian had barely any desire to try to get pregnant again after Saint's birth, and that all she really cares about is protecting her biggest ASSet, her body. That was why Kim and Kanye decided to go with a gestational carrier for Chicago West. And just FYI, I always thought Kim was more into the idea of having a third child – I don't think Kanye really cared. It's not that I believe Kanye is a bad father – I do not. I think he adores his kids and he's a hands-on dad… when he's around. He's just not around all that often, and Kim does the brunt of the child-rearing, with the help of Kris Jenner and a team of nannies. Something else I believe? That Kim was really amazed at how easy everything was with a gestational carrier. So it would not surprise me at all if she wanted to do it again.
Kim Kardashian and Kanye West have babies on the brain again! Seven months after welcoming daughter Chicago, the couple are planning to have a fourth child, multiple sources reveal exclusively in the new issue of Us Weekly.

"[They] have one last embryo left," one insider says, adding that the sex is male. The Keeping Up With the Kardashians star, 37, and the Grammy winner, 41, plan to have the embryo implanted in a gestational carrier "soon," a second insider tells Us.

This will not be the first time Kardashian and West, who wed in May 2014, turn to surrogacy. They hired a gestational carrier for Chicago after the social media mogul suffered high-risk pregnancies with daughter North, 5, and son Saint, 2, due to preeclampsia and placenta accreta.
I rolled my eyes at "they have one last embryo left," like they don't have the time or resources to create additional embryos if they wanted to. Other than that, sure, I believe this. I think this is Kim's desire: she's the one who wants a big family, and she wants another baby, especially if it means that she doesn't have to be the pregnant one. So is it too early to talk about what they'll name a fourth child? My guess is… Bob. Bob West. Also: I wonder if they'll use the same gestational carrier? Kim said that she loved the woman who carried Chicago and they became friends.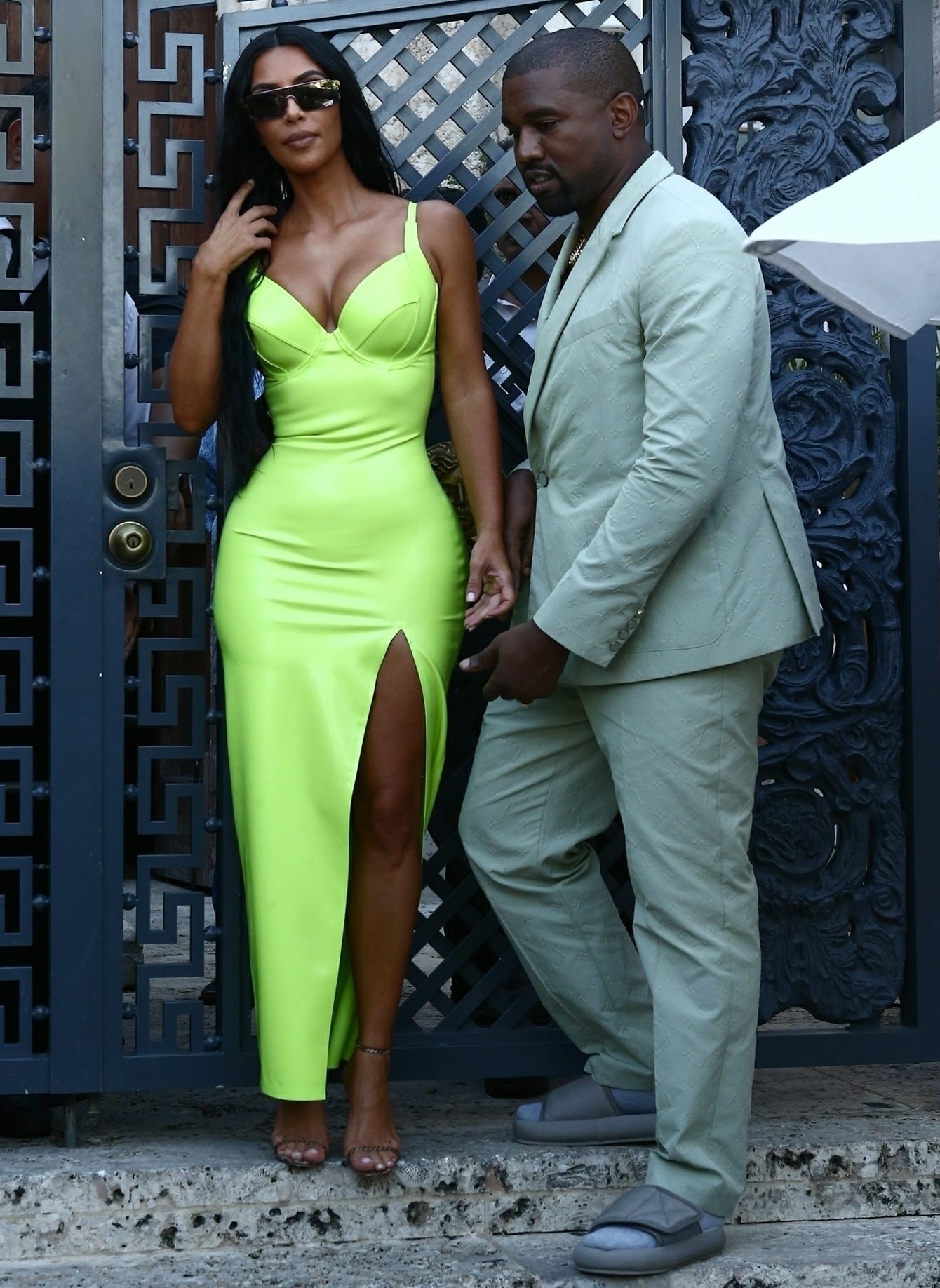 Photos courtesy of Backgrid.