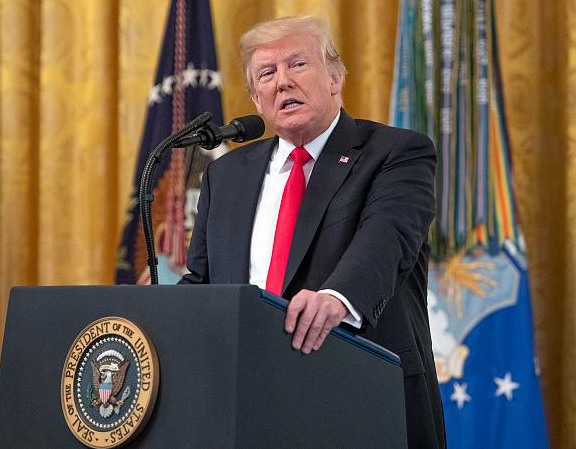 I'm not even going to pretend that Donald Trump is *particularly* sweaty this week, because I think his current unhinged state has been happening for a while. I still believe that the Treason Summit in Helsinki was the dividing line – Trump of course had been unhinged and terrible before then, but everything that came after the Treason Summit just felt different. Trump put it all out there: he was a traitor, openly, and without question. Even Republicans admitted it, although they're still not doing anything about it. So what we have now is a macabre fait accompli and itchy tweets at 1 am.
NO COLLUSION – RIGGED WITCH HUNT!

— Donald J. Trump (@realDonaldTrump) August 23, 2018
Yes, tweeting at 1:10 am will help matters. Not to mention that this tweet came just hours after Trump admitted to a federal crime on Fox News:
EXCLUSIVE: President @realDonaldTrump on if he knew about the Cohen payments. See more from his interview with @ainsleyearhardt tomorrow 6-9amET. pic.twitter.com/HPJPslOG6X

— FOX & friends (@foxandfriends) August 22, 2018
Speaking with Ainsley Earhardt (whose name sounds like a Sorkin character), Trump admits full-on that he paid off his mistresses to stay silent during the campaign.
EARHARDT: Did you know about the payments?

TRUMP: Later on I knew. Later on. But you have to understand, Ainsley, what he did ― and they weren't taken out of campaign finance. That's a big thing. That's a much bigger thing. Did they come out of the campaign? They came from me. I tweeted about it. I don't know if you know, but I tweeted about the payments…But they didn't come out of the campaign. In fact, my first question when I heard about it was, did they come out of the campaign? Because that could be a little dicey. They didn't come out of the campaign, and that's big. It's not even a campaign violation.
Trump is admitting to a felony. Not only that, he's admitting that he was lying this whole time and that his people were lying this whole time, no surprise.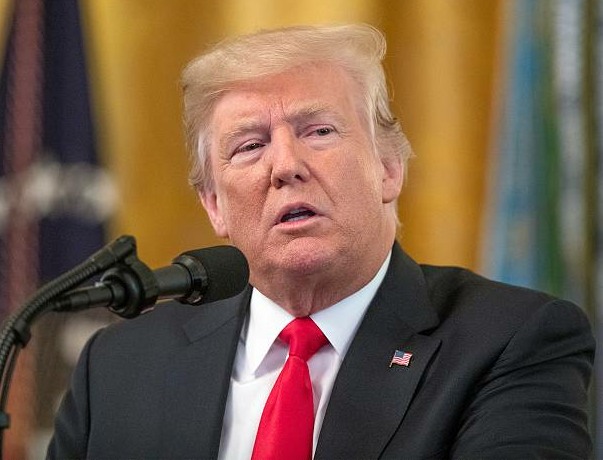 Photos courtesy of Avalon Red.