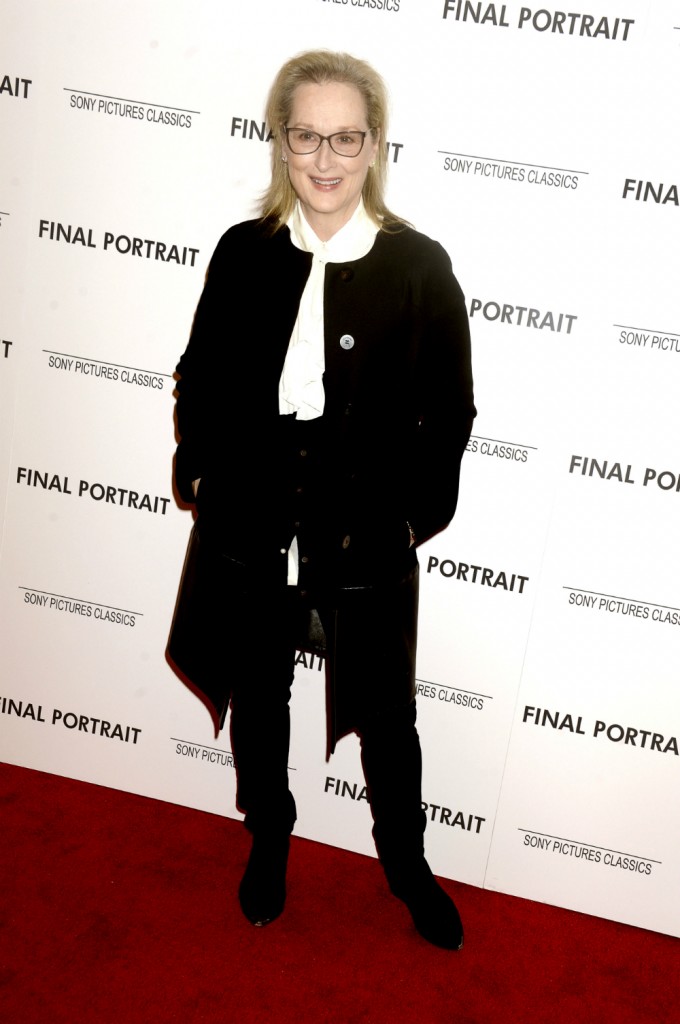 Happy Friday, y'all. I don't know about you but between my personal world and the world around us, these past few weeks have been a real emotional roller coaster. So how about we just indulge in a little real estate porn this morning and get back to business on Monday?
Actress Meryl Street listed her Tribeca penthouse for a cool $24.6 million. Meryl and husband Don Gummer have owned the pad for about 12 years. The building itself was converted from a masonry warehouse but was converted to River Lofts in 2003 by architects Tsao & McKown, so the building is historic but the lofts are modern – the best of both worlds! Meryl's penthouse has four bedrooms, four and a half a baths, kitchen with sub-zero, two living rooms, dining room and a few bonus rooms tucked away for you to decide what to do with later. If the photos below aren't enough to stoke your architectural-loving fires, check out Hola's write up of the place:
Nestled high above the glistening Hudson River is a glamorous New York City penthouse befitting of a Queen. And, in fact, a Queen did once dwell there: the Empress of Hollywood herself, Meryl Streep. The three time Oscar-winner and her husband Don Gummer have listed their spacious TriBeca home in the River Lofts condominium for $24.6 million. Curbed first broke the news, citing that the famous couple signed for the downtown dream back in 2006, shelling out $10.13 million at the time. Well, now it seems the moment has come for some new lucky residents to enjoy the expansive pad at 92 Laight street, which boasts four bedrooms and various other stunning features.

First, you step off the secured elevator into a private vestibule. Upon twisting the front door open, you are immediately greeted by rays of natural light. The sky lit entertaining room welcomes you, with two living areas and a dining room spilling out before you, surrounded by walls of three-paned windows. Brazilian walnut plank floors grace the rooms throughout, according to the listing.

The apartment is 3,944 square feet, a mansion by NYC standards, and fully utilizes its size by keeping everything open. A modern wood-burning fireplace separates the two living room areas, giving the space an elegant flair.

Tsao & McKown architects expertly executed their mission to design a modern ode to the neighborhood's older buildings.
Oh, it goes on from there but if I keep quoting it, I'm going to need a cigarette. You can see all the listing photos here. I love huge windows and wide-open spaces but honest to Christmas I'd buy it for the views alone. The all-light-wood interior wouldn't be my first choice, but I could live with it. All I need now is *checks wallet* $24.6 M and a reason to live in New York. The building has all the modern conveniences like a 24-hour doorman, fitness center for rich ladies to sit around in designer workout wear and gossip about fellow neighbors, a bicycle room for bicycles, I assume, and an indoor garage. Of course, I'd be too busy staring at the views to need any of those things… maybe the doorman to bring up my pizza.
So where is Meryl going now that her little pied-à-terre in New York is up for grabs? She's coming to my coast and into a house I covet even more than this penthouse. Meryl and Don bought a mid-century house in Pasadena for under $4M. The new place was designed by Smith and Williams and hasn't been on the market since the '60s. You can see pictures here. It reminds me very much of the mid-century, sprawling estate Rachel Bilson bought last year that I love so much, I have bookmarked the site so I can drool over the photos whenever I'm down.
Mmmmm, rich people's real estate. Now that's the way to slide into the weekend.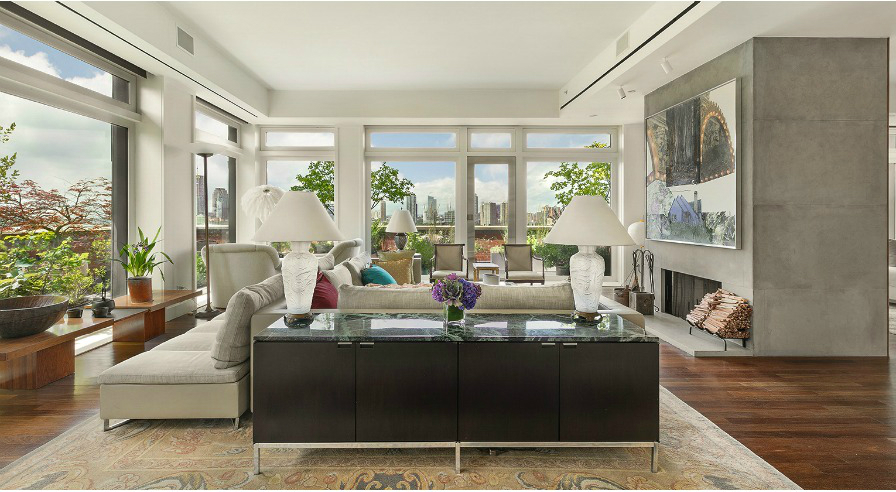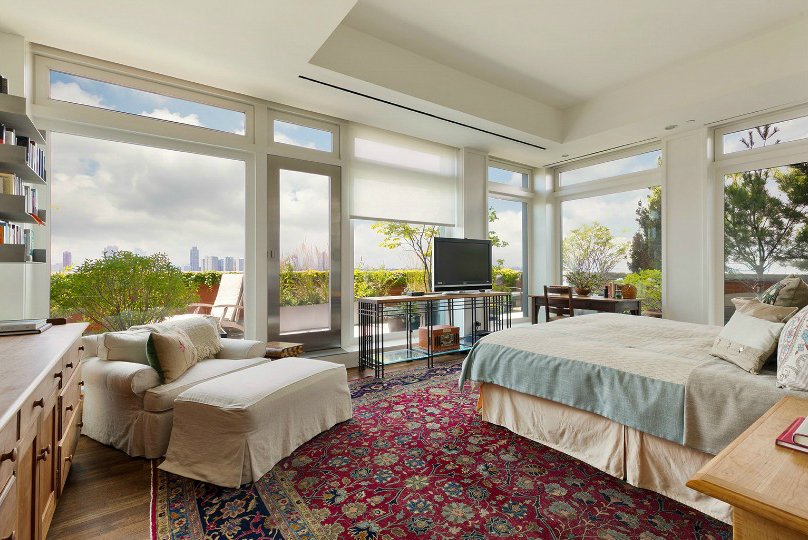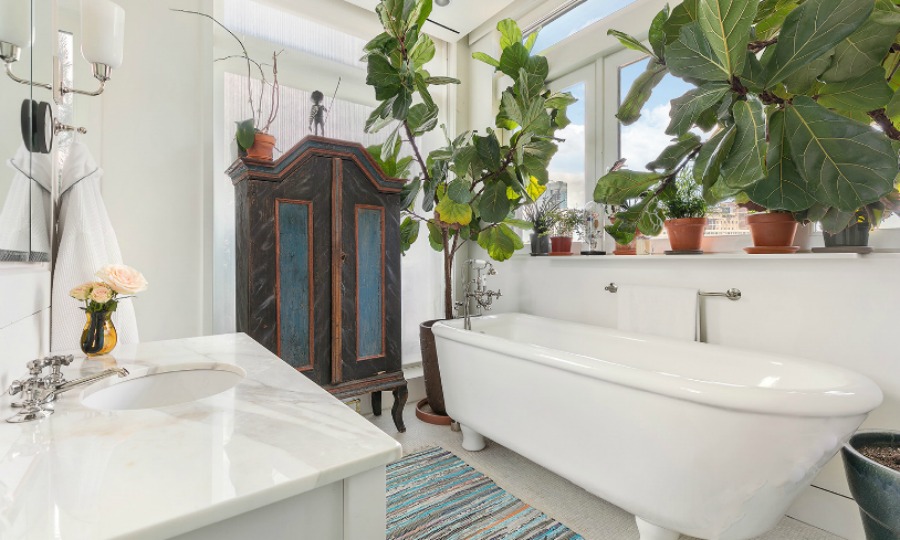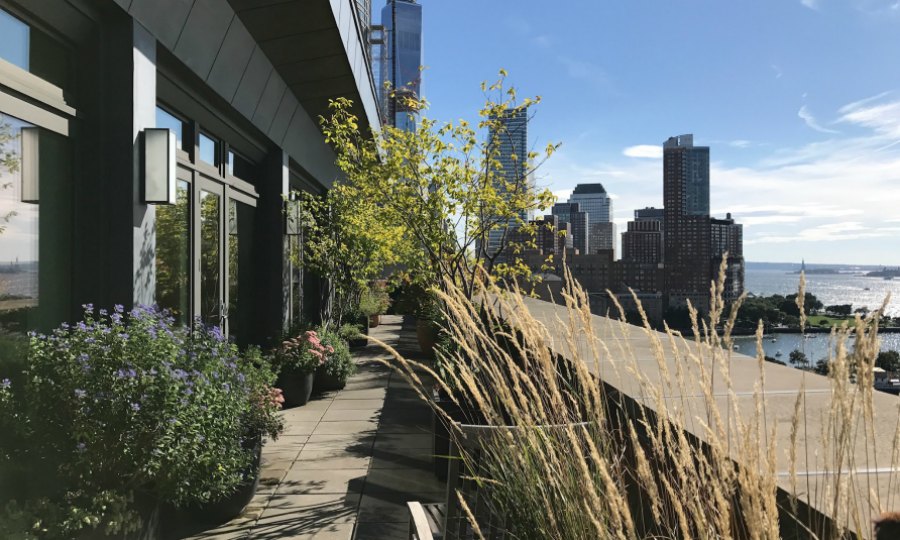 Photo credit: Douglas Elliman and WENN Photos