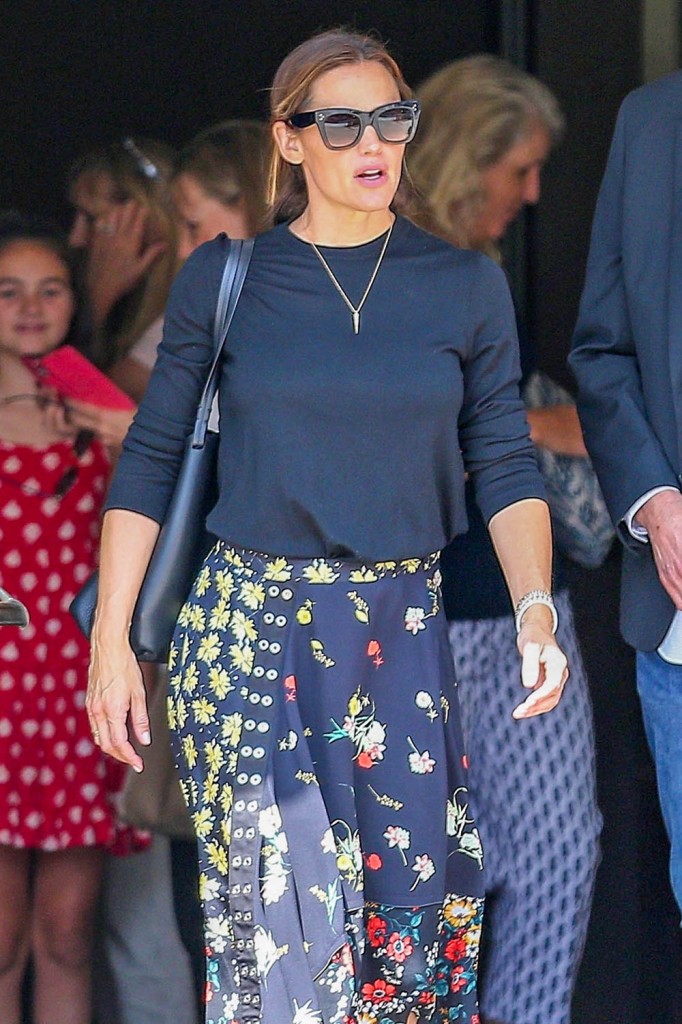 This is surprising. Shortly after Ben Affleck entered rehab for alcohol treatment, his divorce with Jennifer Garner was reportedly finalized, sort of. It's not signed off on according to TMZ, as that is waiting for when he gets out of rehab. Remember how their divorce was in danger of being dismissed for lack of follow through? Around that time, Ben split with Lindsay, started publicly dating a 22 year old (not necessarily in that order) and spiraled out of control. Sources told US that Garner was waiting to finalize the divorce until Ben focused on his sobriety. This is speculation, but that could have been a bargaining chip during the intervention. I just don't know, because it was reported that Ben reached out for help. However People reports that their divorce was close to being finalized anyway, as they were working out the details for some time. Here's TMZ's report:
Ben and Jen have reached a property settlement, which was complicated and time-consuming because of the fortune that needed to be divided. We've learned the couple did NOT have a prenup, so all of their earnings during their 12-year marriage went into one pot.

As for custody … we've learned they agreed to joint custody of their 3 children. What's a little unusual … the settlement does not say how much custodial time Ben and Jen each get. We're told they have gotten along great co-parenting the kids, and feel it's better to shift custody back and forth depending on work schedules rather than abide by a rigid formula.

The settlement is complete, but it hasn't been signed because of sobriety issues. However, we're told when Ben is out of rehab and back on his feet it will be signed, sealed and delivered to the judge, and then the divorce will become final.
TMZ also claims that Ben has been drinking, off and on, for the last year and a half (remember he last got treatment in early 2017) and that what is taking so long.
Paparazzi agency X17 reports that Jen visited Ben in rehab on Friday. A source tells them that Jen is being supportive and that Ben "is on the fence about staying; Jen wants to continue to remind him why he needs help. It's all about the kids — he'll never get to see them unless he stays straight." So this doesn't jibe with him reaching out for help at all. It seems like he would be more committed to rehab if he did that. I hope that he will get sober and stay that way but the fact that he wants to ditch rehab already (if this is accurate) doesn't bode well.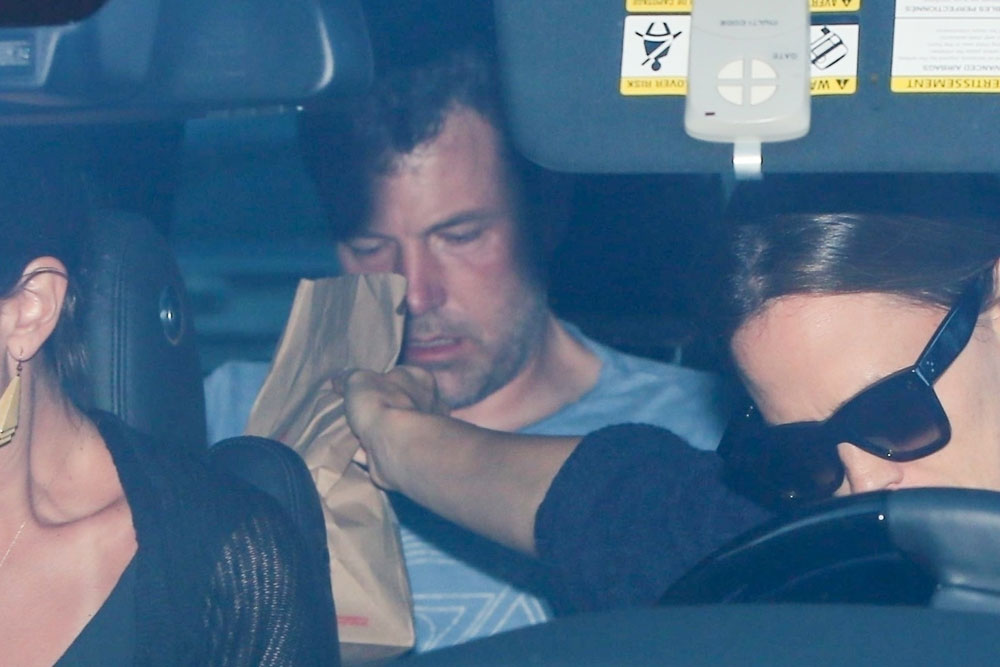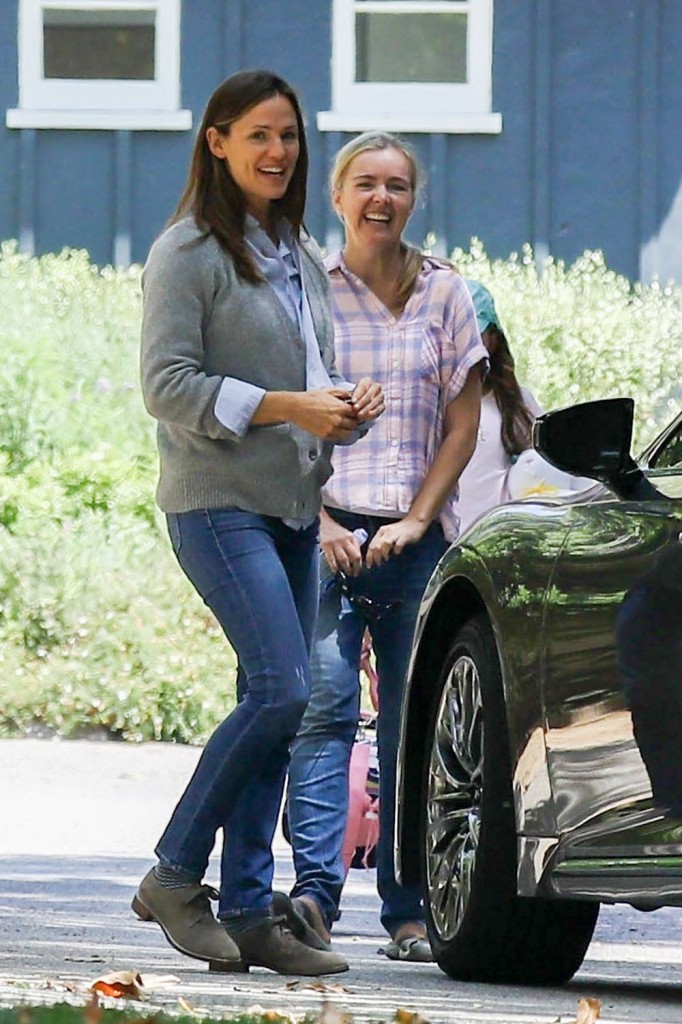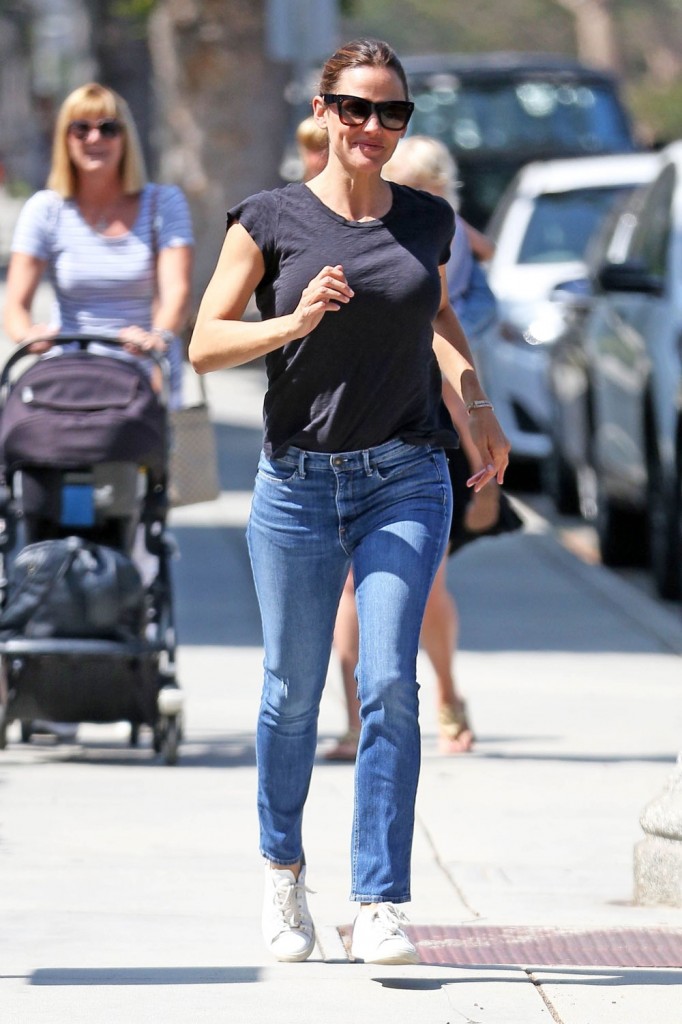 Photos credit: Backgrid and WENN