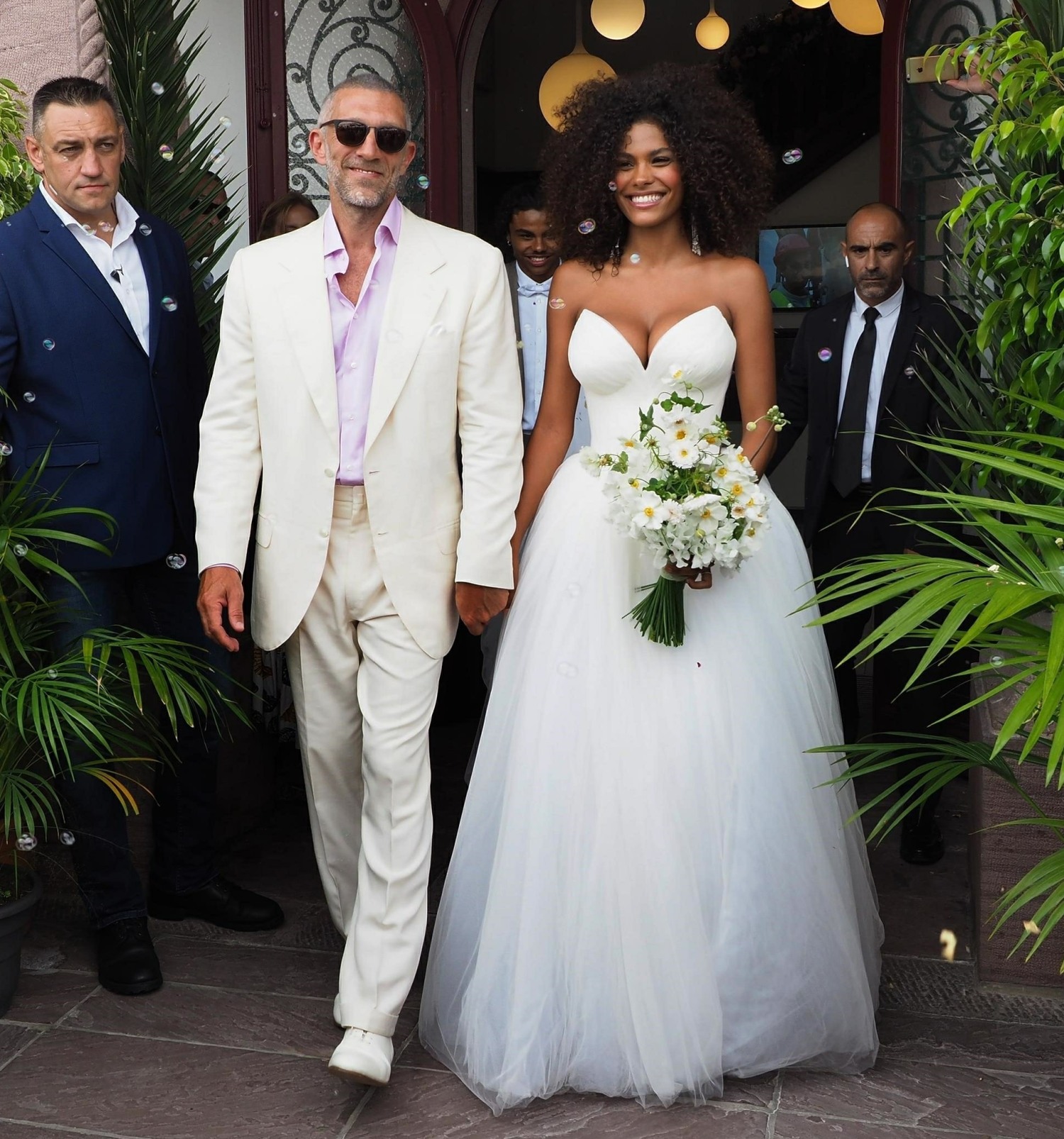 I've been a low-key fan of Vincent Cassel for decades. I remember when I first saw him in the '90s, in the French film La Haine (Hate). When he turns up in English-language movies, it always makes me happy because his talent translates no matter the language. He was married to Monica Bellucci for years, and they were perhaps the most beautiful couple in all of Europe. They were not faithful to each other, or shall I say, Monica let it be known that she never expected fidelity from her husband. Monica and Vincent split in 2013 and since then, I didn't keep up with his love life. Apparently, he began dating a young model named Tina Kunakey at some point. They got married last Friday. He's 51 years old. She's 21 years old. Good lord.
French actor Vincent Cassel is officially off the market! The Black Swan star, 51, tied the knot with French model Tina Kunakey, 21, on Friday during an intimate ceremony at the city hall in Bidart, France, nearly 500 miles from Paris. The couple looked overjoyed as they were photographed arriving at the venue. The Ocean's Twelve actor looked mesmerized by Kunakey as he greeted her outside.

The bride wore a custom Vera Wang strapless white gown with a plunging neckline and a princess skirt, while the groom wore a cream suit, pink dress shirt and dark sunglasses.
Let's be real: she's drop-dead gorgeous and 21 friggin' years old, she could have worn a burlap sack to her wedding and still looked amazing. Her Vera Wang gown was… pretty-but-obvious. I'm actually shocked that Vincent would marry a young woman in such a traditional ceremony, while she wore such a traditional princess wedding gown. He must be like, "Eh, she's 21 and gorgeous, I'll do whatever she wants." But yes, it does look like a beautiful young woman is being escorted by one of her dad's friends, or by a dodgy "uncle." Or maybe even her granddad's dodgy friends. YIKES, SHE WAS BORN TWO YEARS AFTER LA HAINE WAS RELEASED OMFG.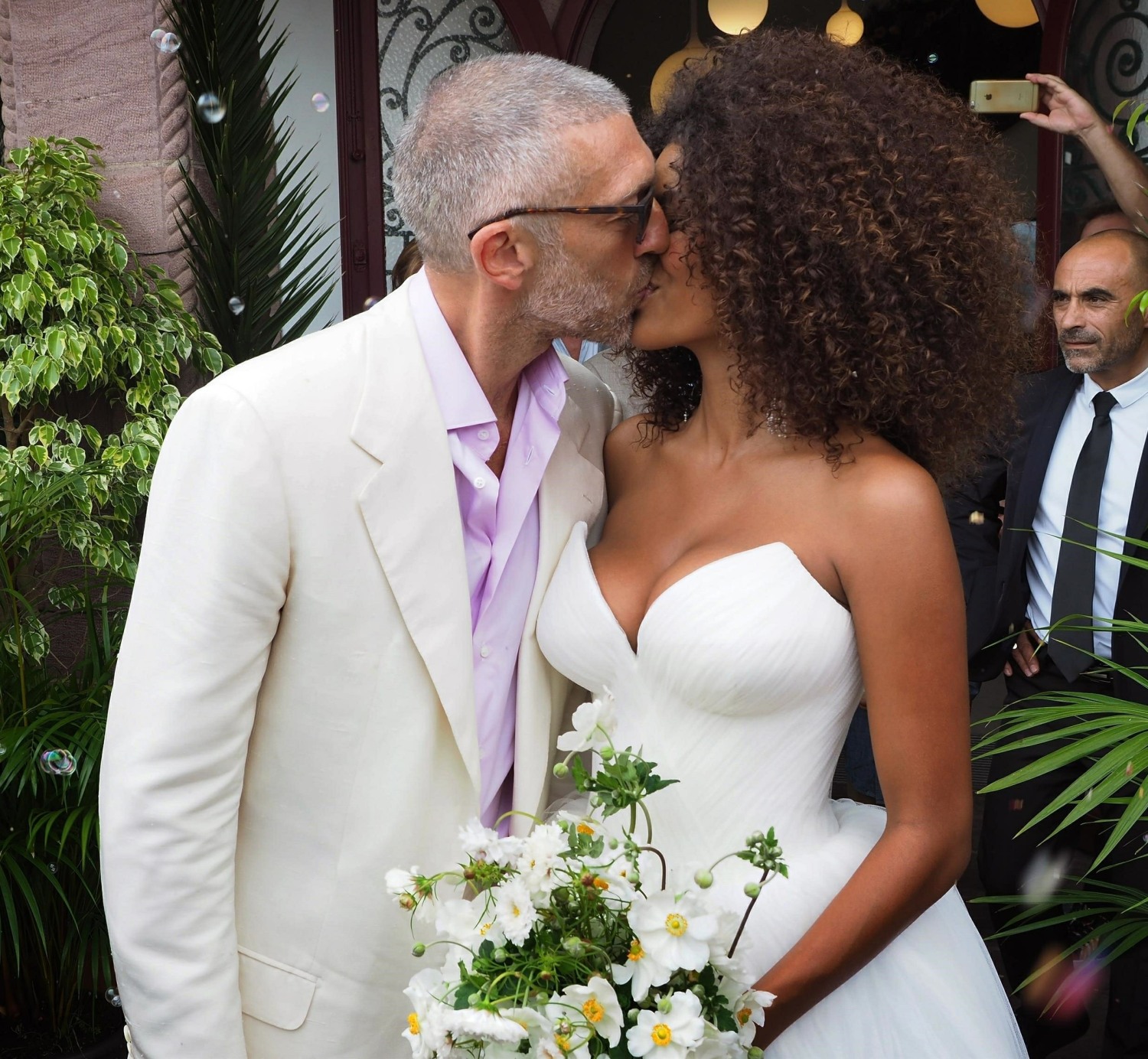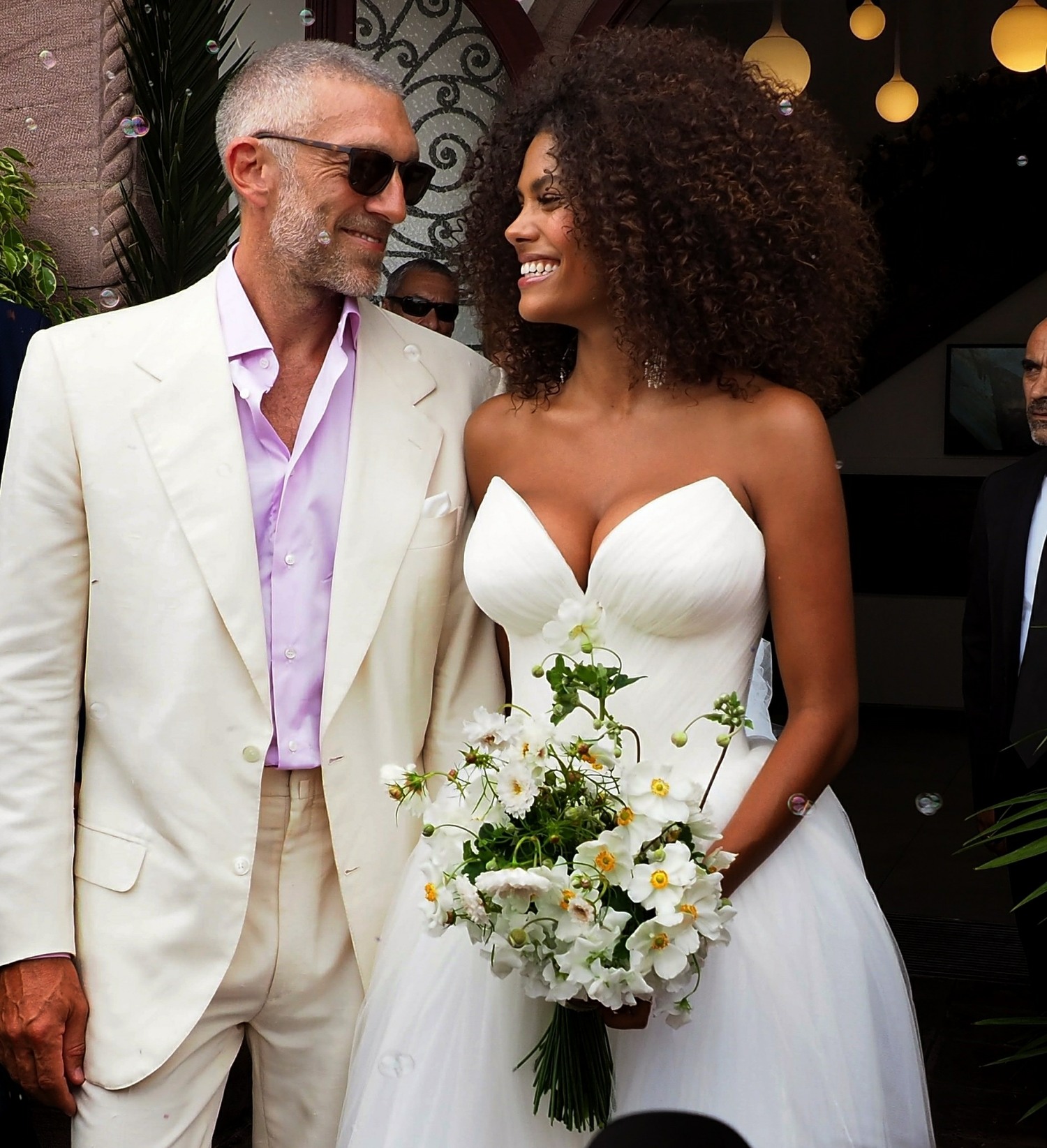 Photos courtesy of Backgrid.