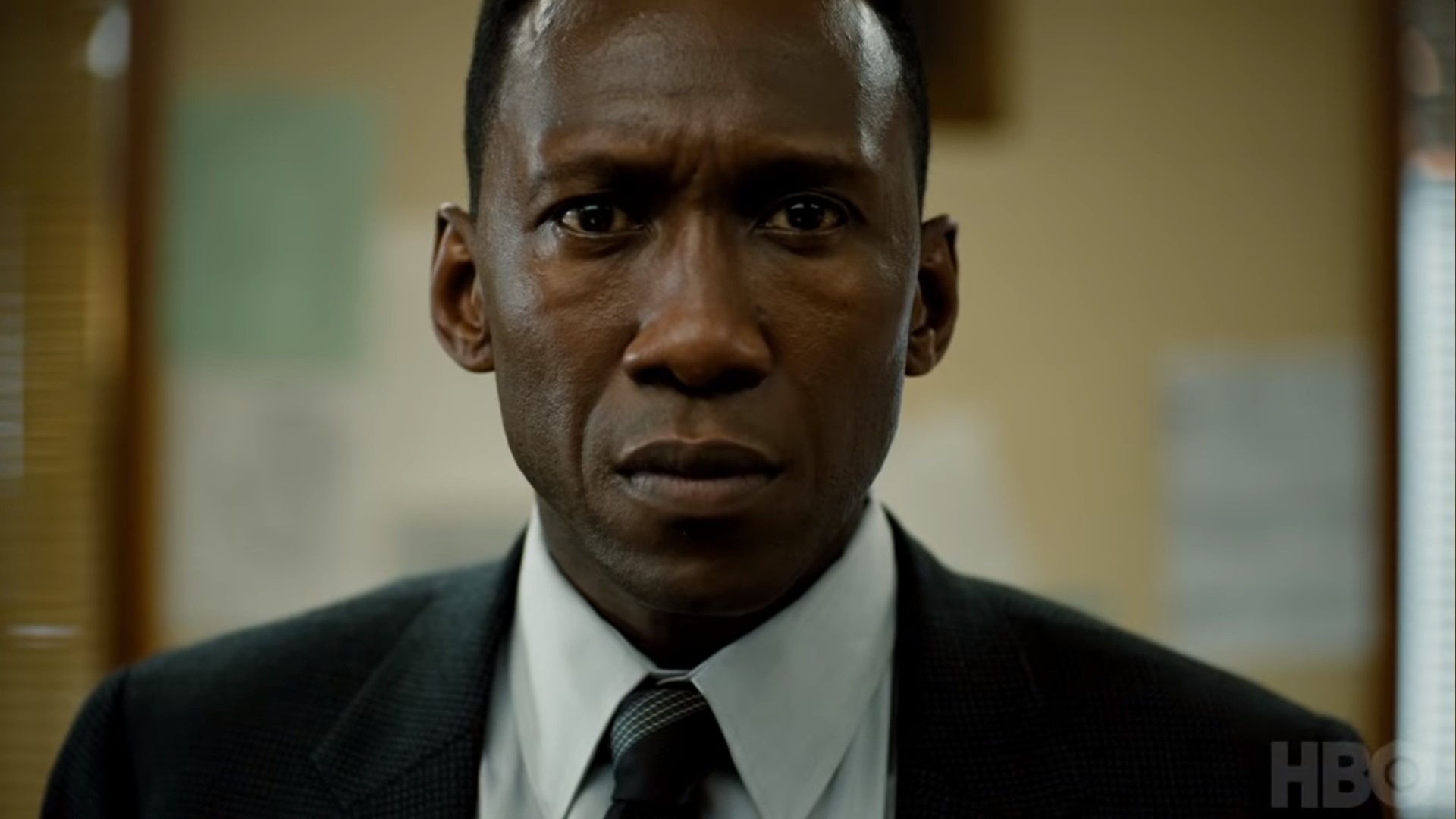 I recently tried to list all of the TV shows I've seen from start to finish, like Mad Men, The Closer, 30 Rock, etc. I forgot to add True Detective to the list. I loved the first season of True Detective – it wasn't the most brilliant thing ever (certainly not as brilliant as the hype), but it was a good, creepy drama/procedural. So I was interested in Season 2 and by the third episode, I just made the commitment to hate-watch the season just to find out what happened. I still don't know what really happened. Season 2 was shambolic storytelling and dumb action setpieces and nothingburger storytelling. It was awful. Every part of it was awful.
So I said I would never watch True Detective again. Enter Mahershala Ali. Mahershala won a well-deserved Oscar for Moonlight, and he spent that entire awards season being amazing and lovely. I'm a huge fan. So if Mahershala is the centerpiece of True Detective Season 3, should I give it another shot??
Season 3 stars Mahershala as "Arkansas state police detective Wayne Hays," who is haunted by an unsolved (???) case in the Ozarks. Mahershala apparently investigates this crime in three different time periods. This season also stars Mamie Gummer, Stephen Dorff, Scoot McNairy and Carmen Ejogo. Mamie looks good and trashy in that one little glance we have of her. Unfortunately for everyone, this season was still written by Nic Pizzolatto, the same dude who wrote the first two seasons (he created the show). I mean… I'll watch it. I'll watch it because I love Mahershala. But I'm not expecting much.
Screencap from HBO, additional photo courtesy of Getty.