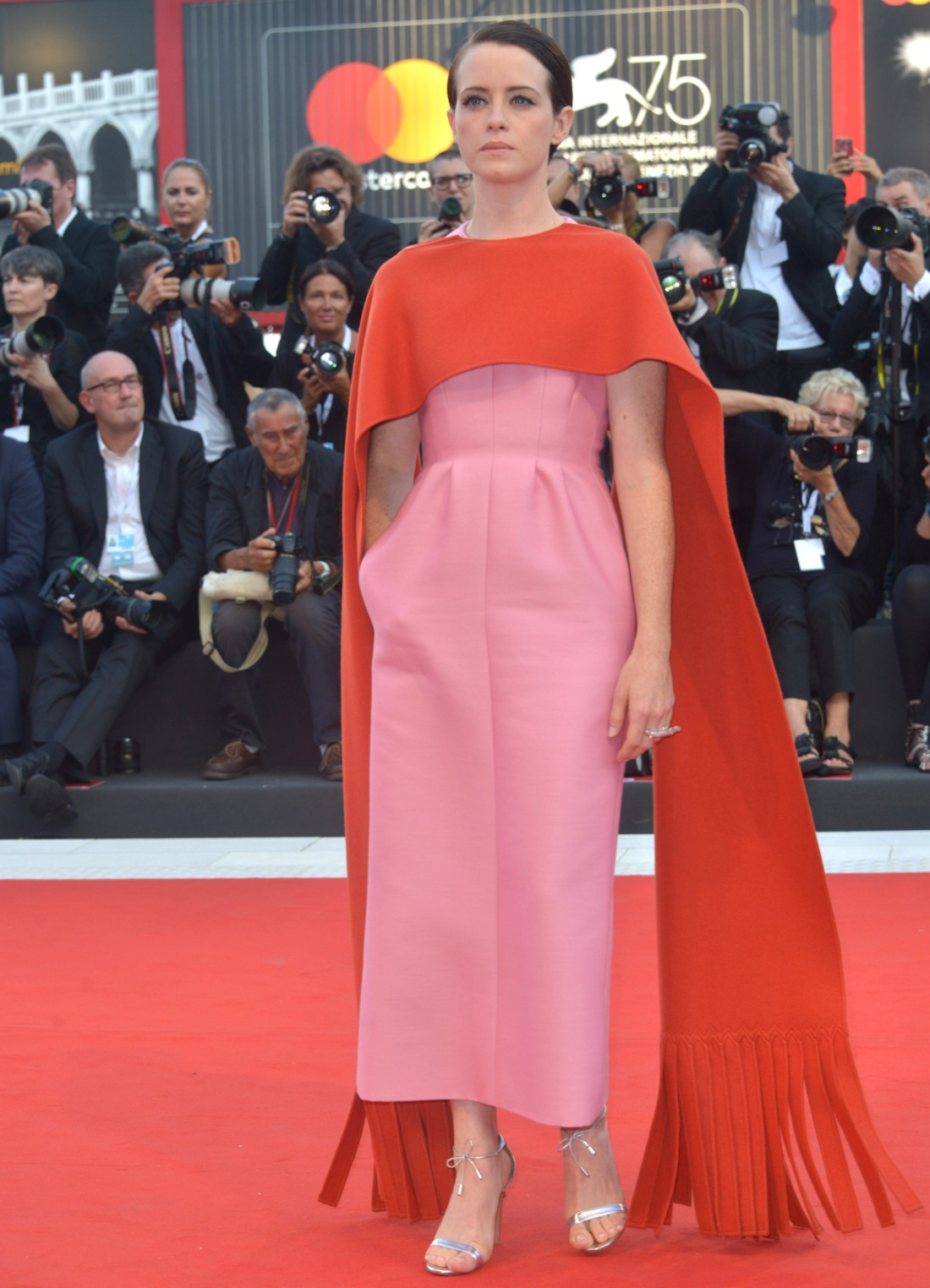 You don't even know how happy I am that the Venice Film Festival has finally started. I feel like it started later this year? Which makes sense, because Venice is now trying to compete with Toronto as a major stop for Oscar hopefuls, so of course they want to get the same people as Toronto too. Venice opened this year with Damien Chazelle's First Man, starring Claire Foy and Ryan Gosling, both of whom were obviously in Venice. Claire wore this Valentino gown to the First Man premiere. I like it? It's very vintage-looking and it would have looked too "sweet" with the wrong hair, but Claire's severe, slicked-back hairstyle works well here.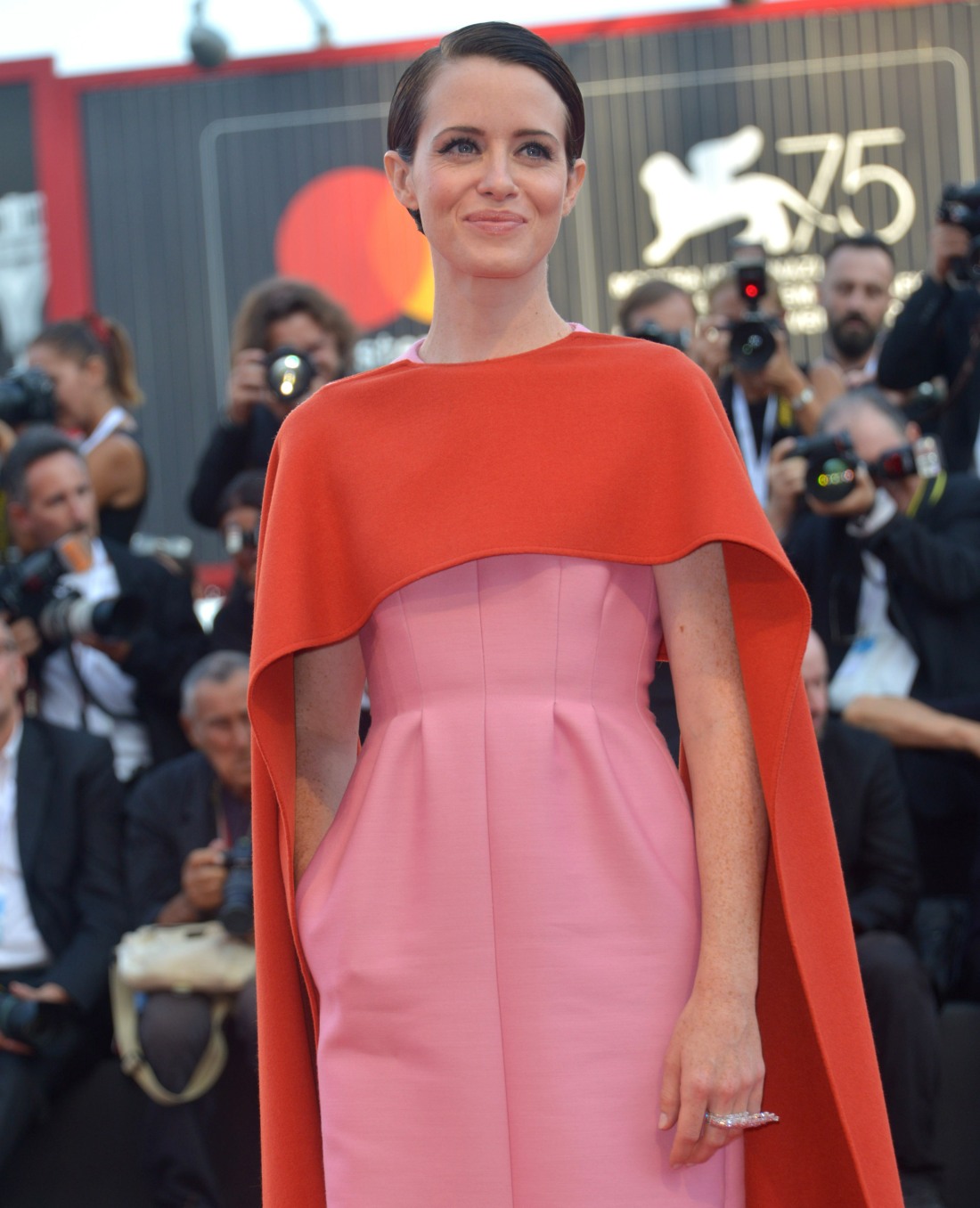 Here's Ryan Gosling wearing a very Gosling tie-free tuxedo. I like this? He looks sharp.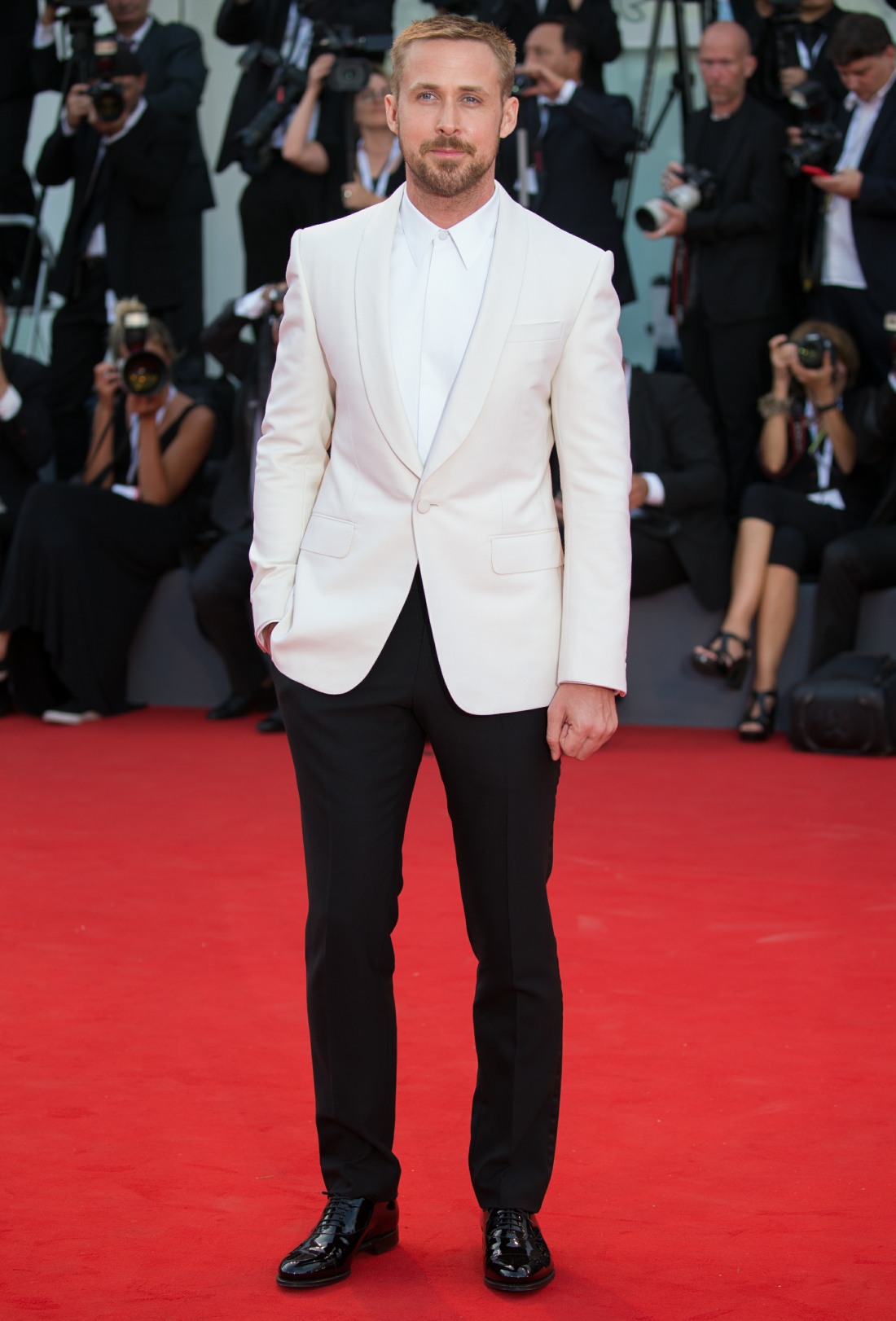 Naomi Watts in Giorgio Armani Privé. A lot of pink on this red carpet. This shade of pink is pretty with Naomi's fair coloring and the actual dress is sort of cool. It could have looked really twee, but she pulls it off.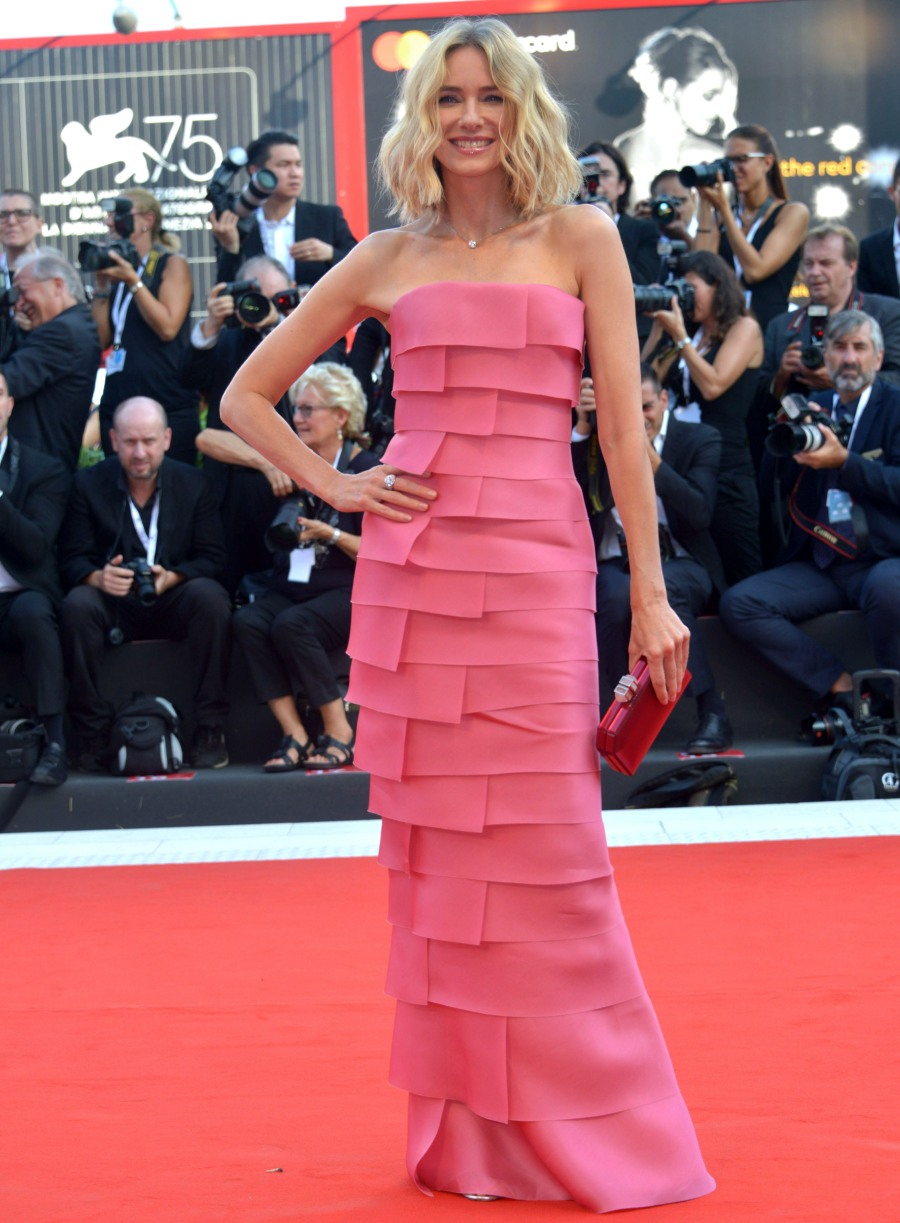 Sara Sampaio in Giorgio Armani Privé. Doesn't this feel wintery? I think it's because the gown reminds me of pretty Christmas wrapping paper, especially with the comically oversized bow.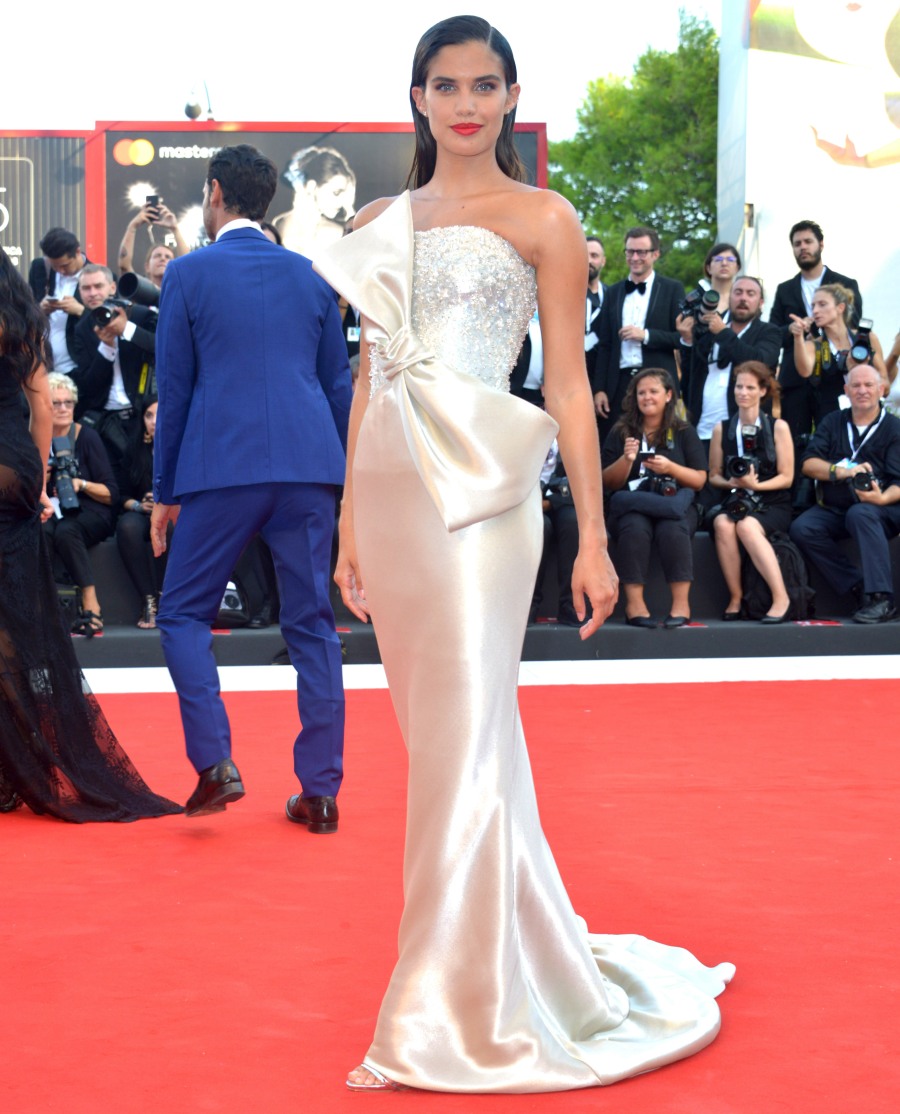 Barbara Palvin in Giorgio Armani Privé. This does not look like Armani to me, but sure. It's a cute minidress, and I like that she didn't wear some full-on gown. She looks so young, so this has a very fresh, girlish vibe on her.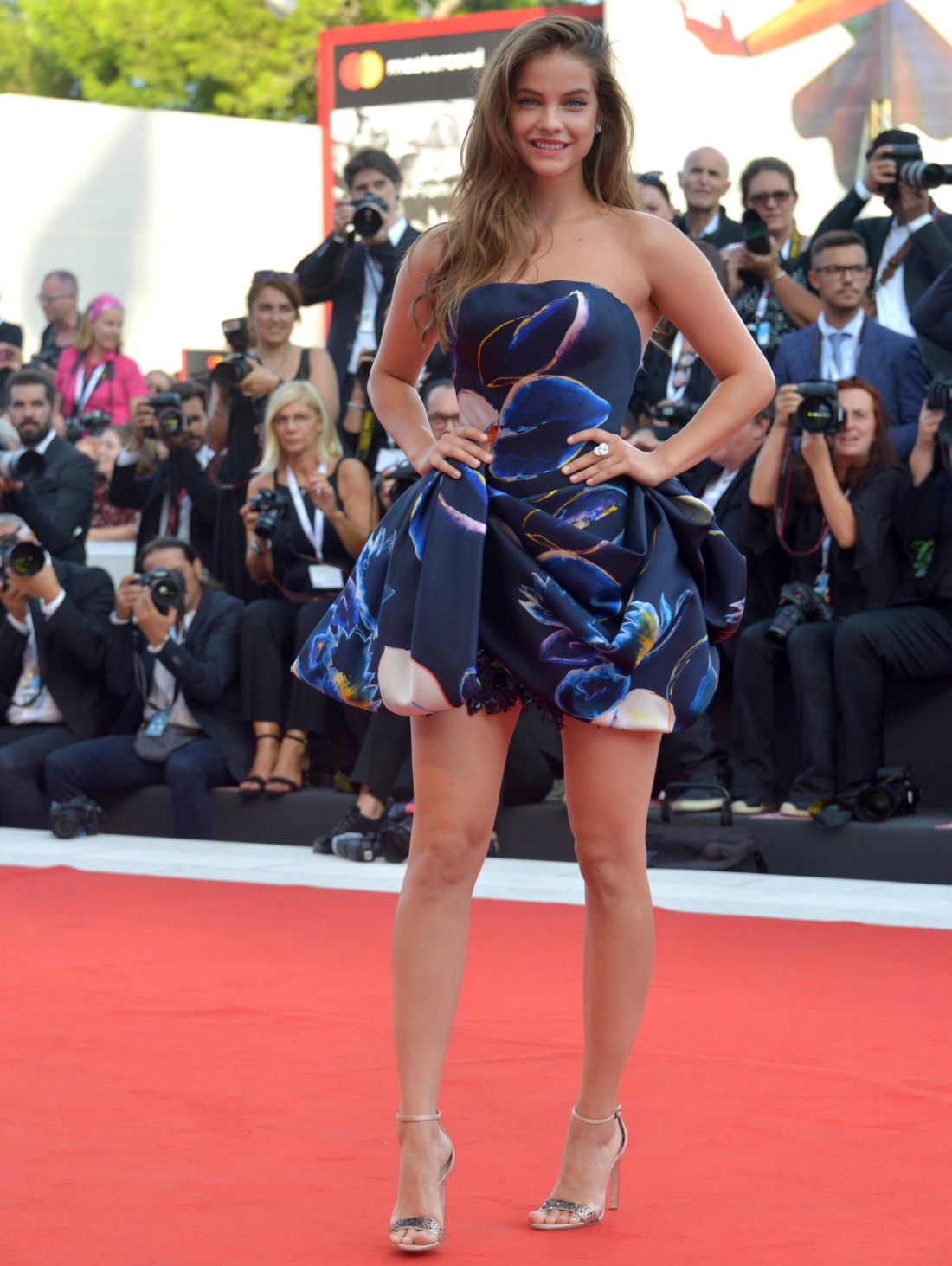 Bonus Claire Foy at the earlier photocall, wearing Chanel. I dislike this on her, but I just don't like the dress in general.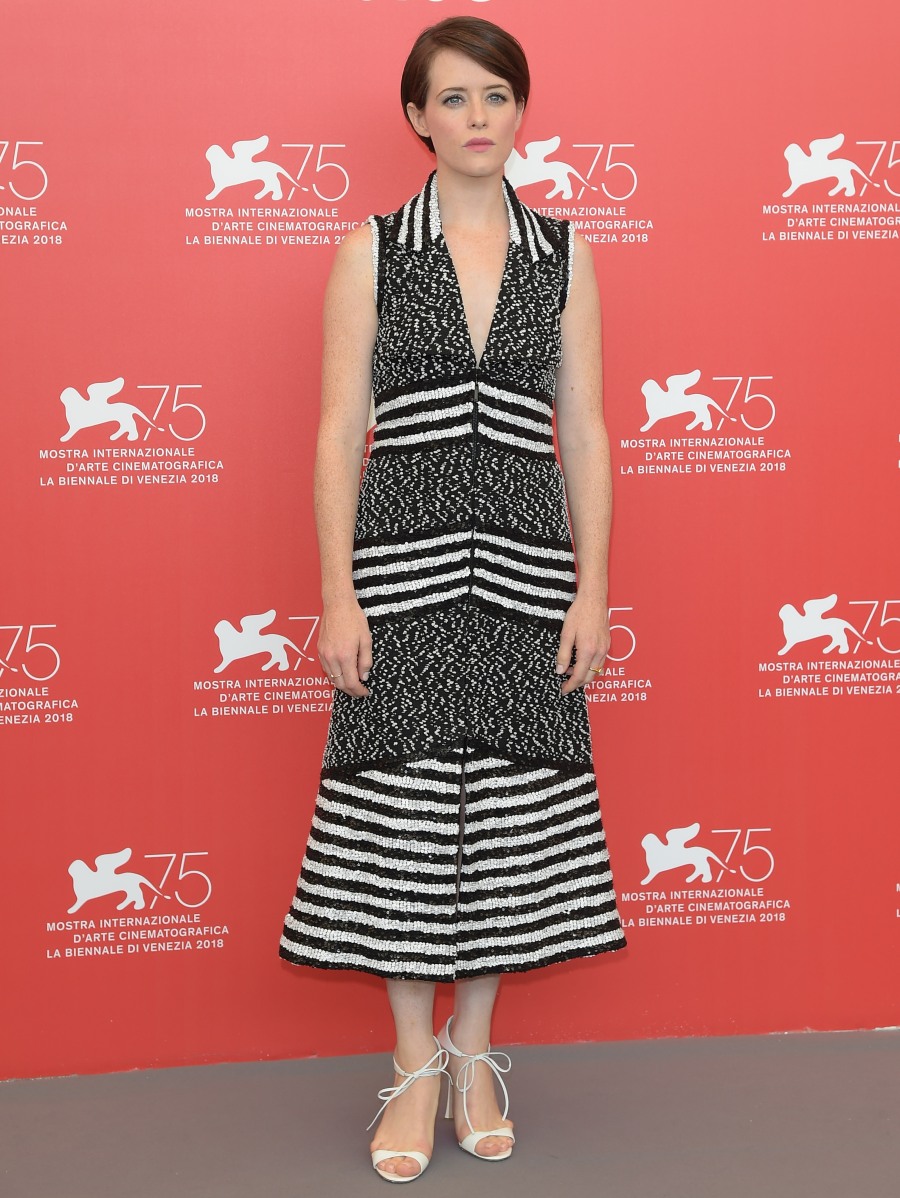 Photos courtesy of WENN.