The headline of this story should really be "Mel B tries to explain why she's going to rehab as she's constantly interrupted by Lea Michele." But, I digress. Over the weekend, America's Got Talent's Mel B announced that she was suffering from PTSD and was planing on checking into a British rehab facility for a while to sort out issues that arose from the loss of her father to cancer and her horrendous marriage and nasty divorce.
The 43-year-old singer, when able to actually get a word out, spoke with a fan-girling Lea Michele, who was filling in for Ellen DeGeneres on Wednesday. She said that story in The Sun that alleged she was a sex and alcohol addict was untrue. She told Lea that the story "kind of got a little bit skewed with. Let's put it that way."
Mel went on to say that she has been seeing a therapist for around nine years, seeking help after her father was diagnosed with cancer. In advance of the release of her autobiography, Brutally Honest, she said "My therapy changed a little bit because I was in a very intense relationship, which you can all read about in my book. I do address a lot of those issues. But no, I'm not an alcoholic; no, I'm not a sex addict."
She alluded to her tumultuous relationship with Stephen Belafonte, saying, "You know, I was with the same person for 10 years, and that was quite a turmoil, very intense. That's all I can say about it. I'd like to say a lot more, but on this show, let's keep it PC. But…I did kind of have to ease my pain. I suffer a lot from PTSD." I'd say there's more insight in the clip, but it's mostly Lea trying to inject herself into things as much as possible. Anyway, here's the segment:
After Mel's revelation, her fellow America's Got Talent judges voiced their support for Mel's decision. During a red carpet interview before Tuesday night's live show, Heidi Klum told Entertainment Tonight that, "I'm her friend, and I've been her friend for a really long time, and I'm always going to be there for her and help her with whatever she needs help in."
Simon Cowell, who, in the the past has given Mel a lot of grief about her failed relationship and Spice Girl past, admitted, "Mel's a trooper…she comes to the show, leaves everything behind, focuses on the contestant. That is a true professional. She's so professional, it's all about the contestants with her, so a lot of respect for her."
After the live episode, where Mel's band was celebrated by my favorite AGT contestant Hans, who delivered a glittery cover of "Spice Up Your Life", Howie Mandel told ET that "She's a very strong, wonderful lady whose battled what a lot of people battle," adding, I'm just amazed at how she can show up and be a true professional and just a wonderful person who is entertaining and I'm thrilled and I feel lucky that I get to sit beside her and that America gets to enjoy her and watch her and listen to her."
It's good to know that Mel's got the support of her AGT family. I hope she's gets in a better head space soon. Besides her giddy reaction to Hans' performance on Tuesday, she's appeared to be down all this season, so I hope she gets the help she needs. And, Ellen Show producers, if Ellen's on vacation, just air reruns in the future – or get a guest host who understands what an interview is. I can help out here: 1. Ask a question. 2. Shut up and listen.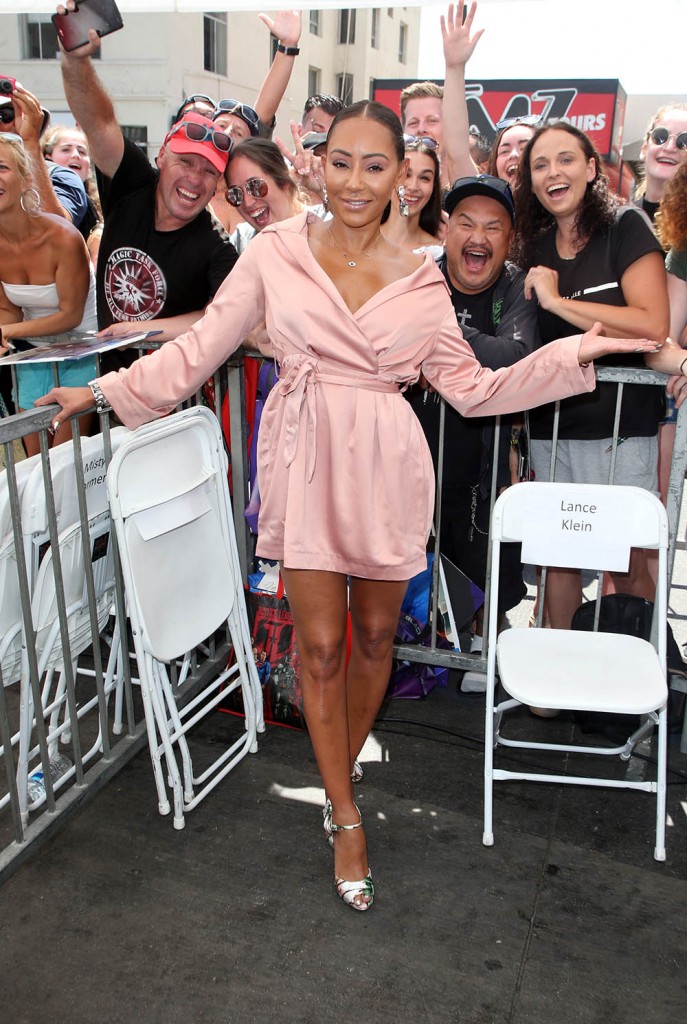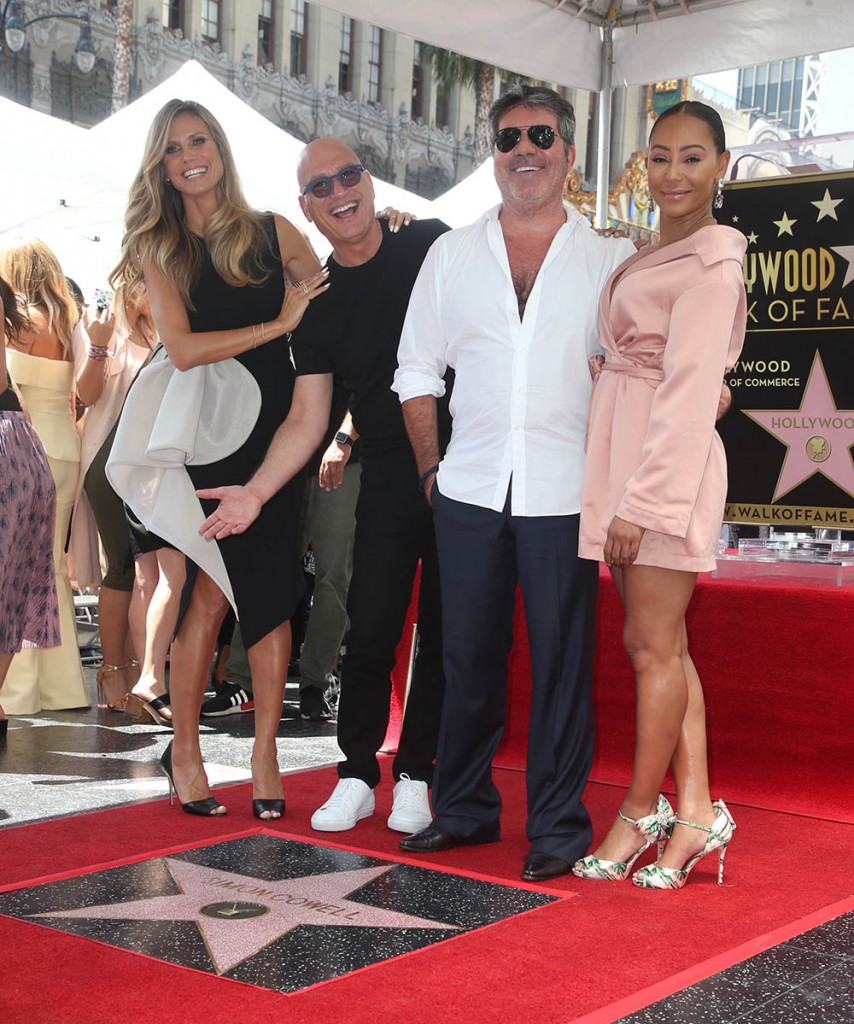 Photos: Getty, WENN