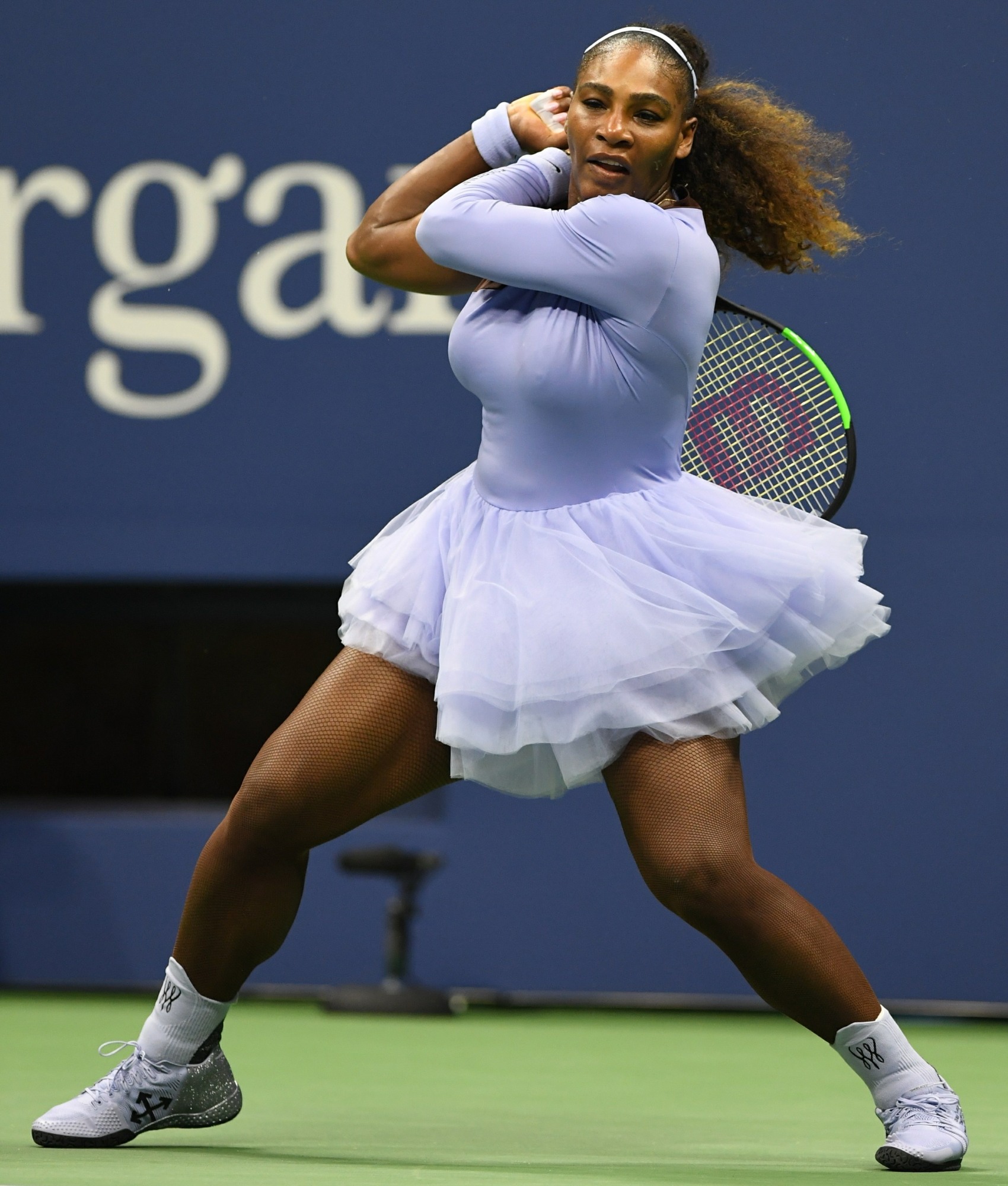 There really is nothing like Serena Williams in primetime on ESPN every other night. Serena's feeling the love in New York this year too, after years of shenanigans and controversies. It just feels like… everyone is just happy that Serena is still around, still playing, still killing it, still wearing whatever the hell she wants. As we discussed previously, for this year's US Open, Virgil Abloh (of Louis Vuitton) collaborated with Nike on Serena's USO kit. The result was a one-sleeved tennis dress with a full tulle skirt like a ballerina's tutu. For Serena's Round 1 match, she wore the black dress. For Round 2 last night, Serena wore this baby-blue version.
What I love about this is that the US Open cannot and will not say sh-t about Serena's ballerina get-up. Serena is big business for them, obviously, but they also don't want to get into a controversy over her clothes, especially after the French Tennis Federation president stepped in sh-t by trying to ban Serena's catsuit. Other players had Serena's back on the catsuit issue – French player Alize Cornet was given an "unsportsmanlike conduct" warning for rearranging her shirt on the court a few days ago at the US Open, and she ended up receiving an apology from the tournament. When asked about it, Cornet brought it back to Serena and how men are always trying to police female athletes' bodies, and Cornet said that what happened to Serena was "10,000 times worse."
Anyway, Serena won her match in primetime last night. It was a great match too and Serena looks pretty sharp and very fast. Next up for Serena: Venus. Serena versus Venus in what will probably be the most-watched women's match of the tournament. I'm assuming it will be primetime on ESPN on Friday night, right? The last time they played, Venus beat her little sister. That was in Indian Wells in March. Who do you think will win this time?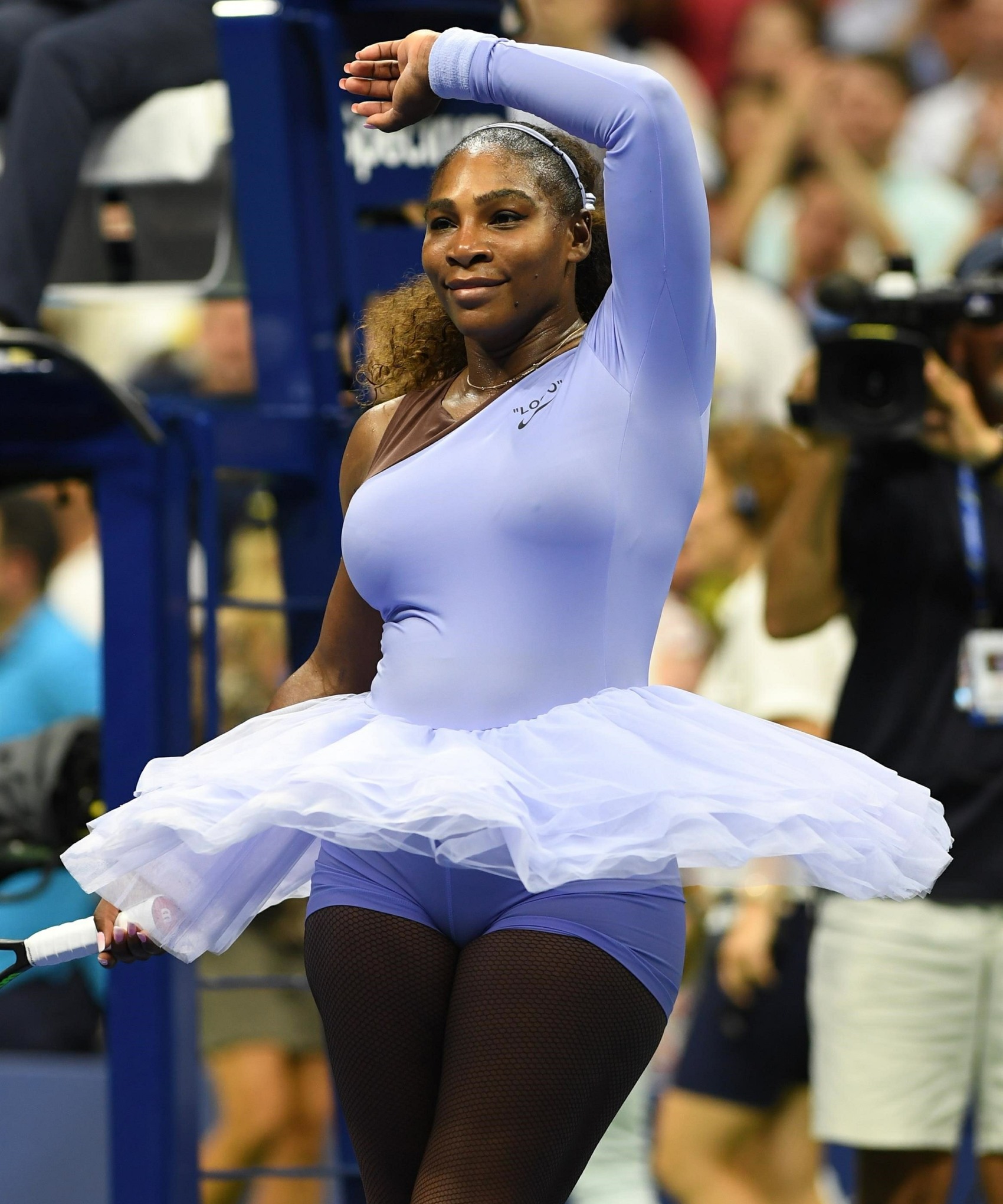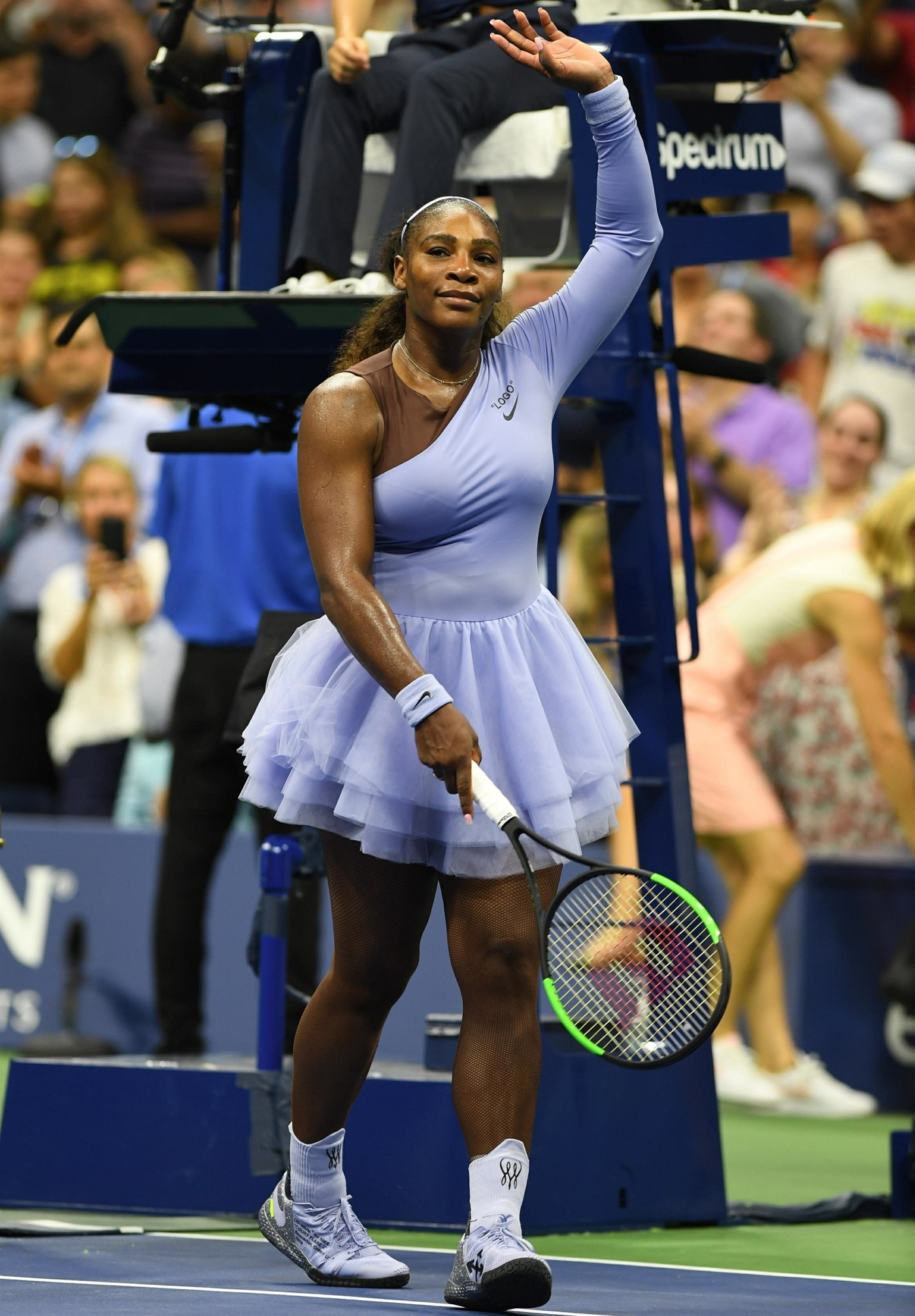 Photos courtesy of Backgrid.