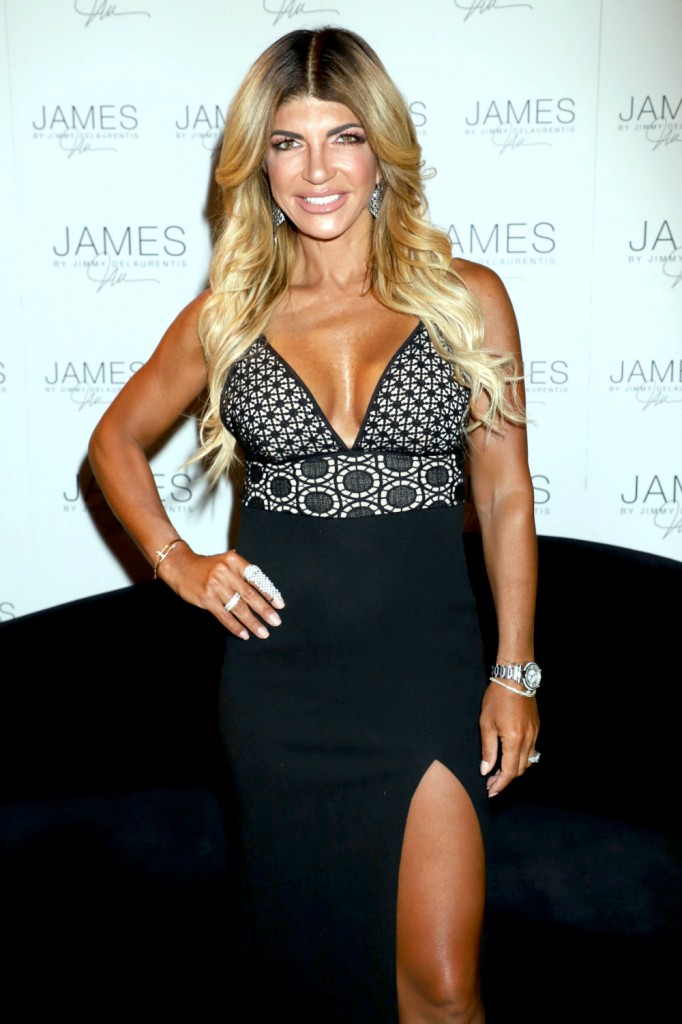 Teresa Giudice is in the news, which I assume makes her very happy. It's not exactly the story I would want to get me headlines but I don't think like a reality star so what do I know. Teresa took their four daughters – Gia, 17, Gabriella, 14, Milania, 13, and Audriana, nine, down to the Bahamas for a little fun in the sun while Dad Joe is still serving his prison sentence for fraud. As part of what must be a kick-back agreement, Teresa has been posting tons of beautiful sun-kissed photos from the Atlantis Resort. Tuesday, she posted this particular picture of three of her daughters enjoying dinner, I assume, at Nobu in the resort:
It did not take long for 'concerned' moms to light up her comment section with their opinions about the fact that Audriana's nine-year-old face was fully made up and that Gia was exposing her bra in an open shirt.
"Sister love," the Real Housewives of New Jersey star captioned a photo of Audriana, Gia, and Milania on Instagram, unknowingly opening her page up to a controversial debate — from comments on Audriana's makeup to remarks about Gia's bra-baring top.

"Are you f***ing kidding me with the makeup and clothes these little girls have on!!" one enraged commenter wrote. "Where is the parental control here!!" While another said, "Beautiful girls, but no need for makeup or an unbuttoned shirt. That's not age-appropriate."

Some also accused Giudice of using filters on the kids' faces. However, many came to the mom's defense by pointing out how well she's parenting, despite having to raise her children alone while her husband, Joe, is still serving a prison sentence for conspiracy and bankruptcy fraud.

"Your girls are all so beautiful. Despite it all you are doing an amazing job," someone wrote. "Any adult with sense knows not to say negative comments about children," said another.
I don't really have a problem with a mom who lets her daughter wear a full face of make-up. My daughter is 11 and sometimes she asks to wear a little eyeshadow and lipstick. I've let her walk out of the house like that (not to school). So Audriana going out to dinner on vacation with makeup on doesn't register with me, other than she does a much better job than I do. Gia's top, however, I'm having a harder time with. I would not allow my daughter or son to wear a shirt open like that anywhere. To be fair, my children would take exception with me wearing a shirt like that as well. But Gia is not my kid, so I am trying to keep an open mind. Like, if that was a bikini top, would I have a problem with it? I mean, I'd object to it as a poor fashion choice, but I don't know that I would give Teresa grief over it (again, I would not let my children weara bikini top to a restaurant either). But Audriana's dress is fitted in the bust and Milania's top is strapless, so shouldn't they all be called out sartorially or none at all?
However, my knee-jerk reaction is always to defend someone against mom-shaming comments. I allow my daughter to dye her hair. I know a lot of mom's who wouldn't and I'm not too interested in their opinion on it. Does she dye her hair to feel older? Probably. But I figured if I let her do that, maybe she wouldn't be in such a hurry to rush the rest. I thought about it, I discussed it with her dad and her hair stylist. We all made the decision. That doesn't stop folks from telling me how I've messed up as a mother, though.
It seems like the girls have had a rough couple of years with their parents both serving jail-time. I'm not looking to hand Teresa a Mother-of-the-Year trophy, but I assume she's doing the best she can. Plus, she's got those girls all over her Instagram in bikinis but doesn't get slammed for that. Well, she does, but it's for their tans, not the amount of skin they show. As I said, I'm struggling with my feelings of someone else making this choice for their kid, so I will simply reiterate, that top is not a choice I'd make for my kids.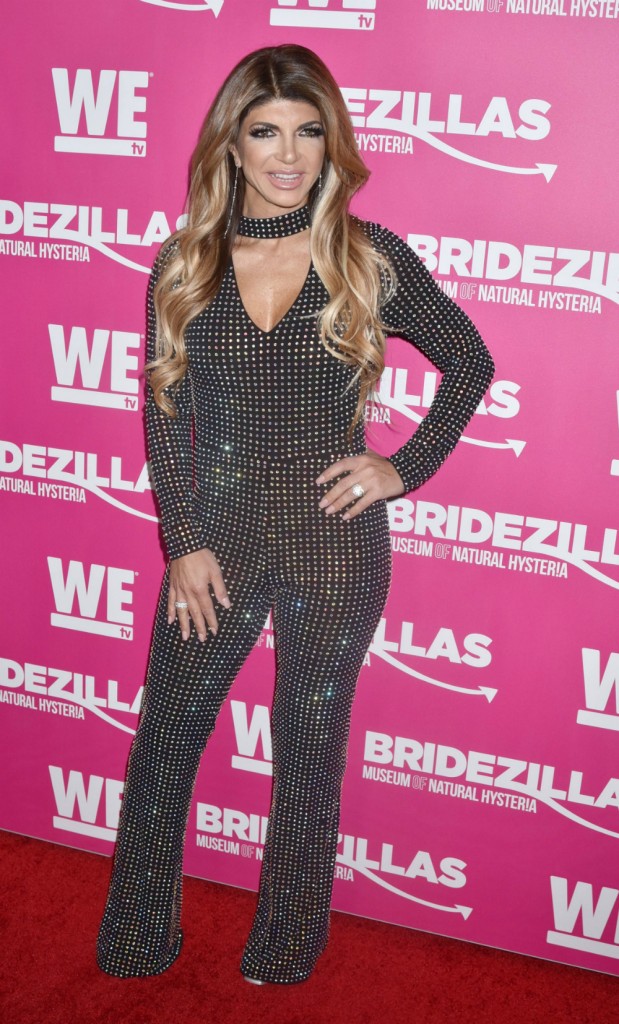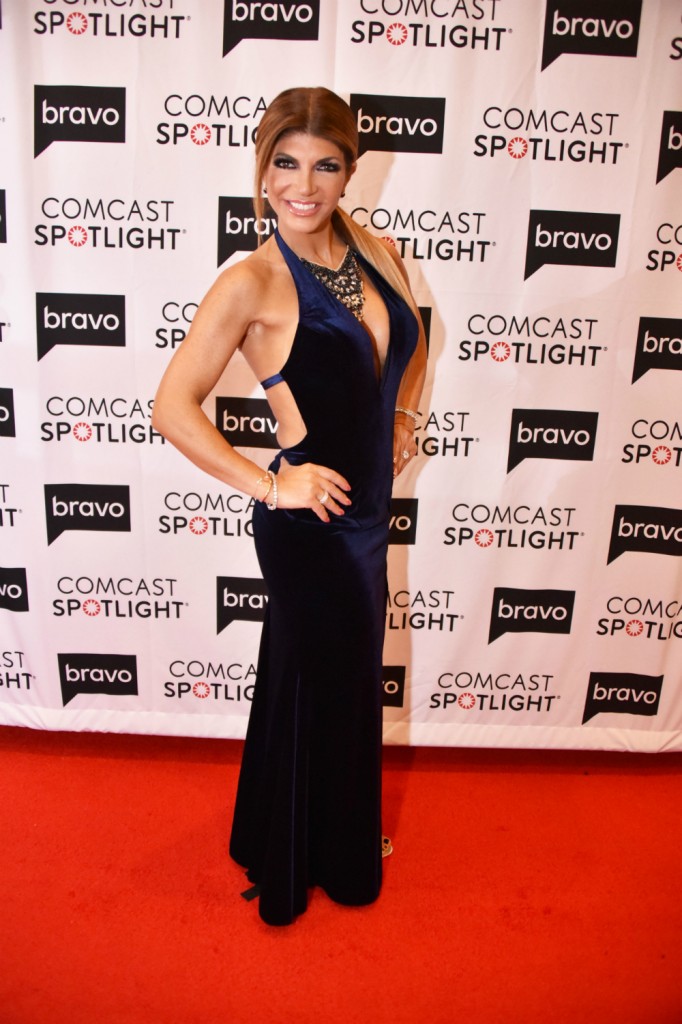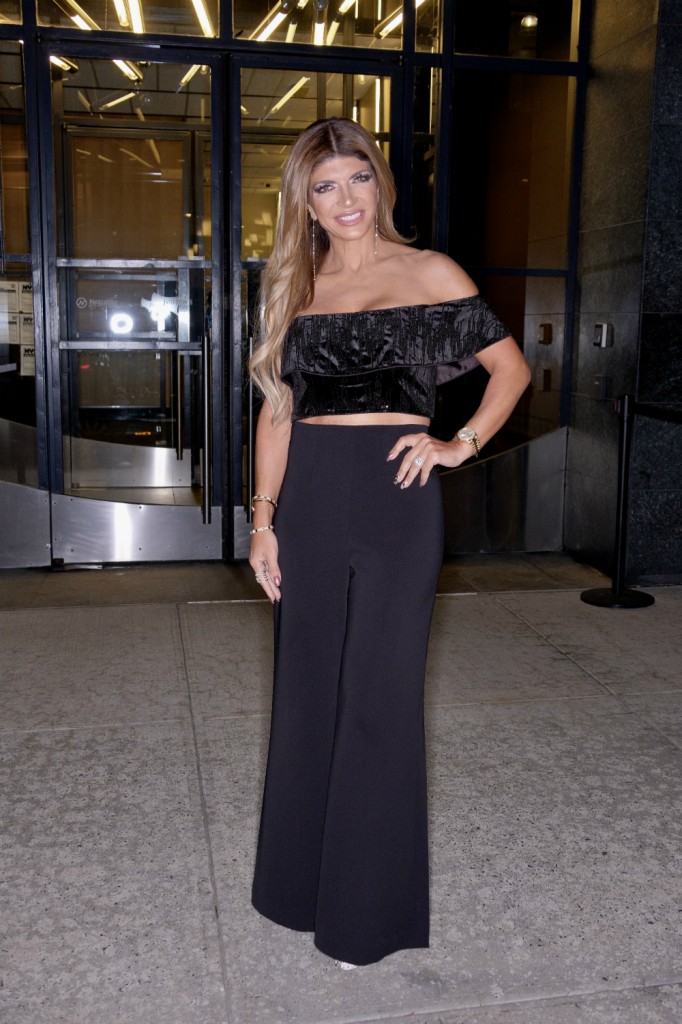 Photo credit: Instagram and WENN Photos