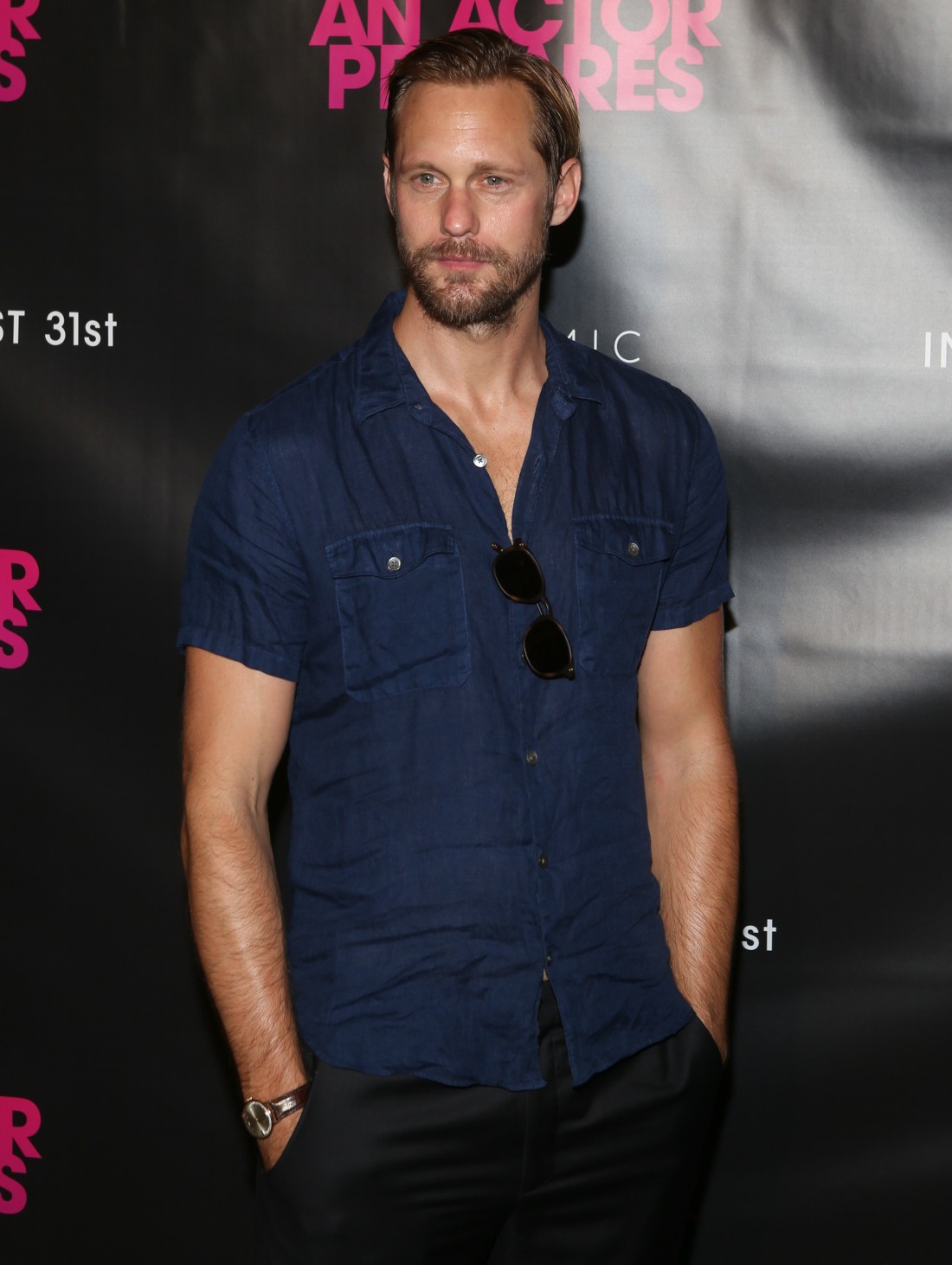 I always enjoy it when a hot guy turns up at an event and we have the photos. Alexander Skarsgard walked the carpet for the New York premiere of An Actor Prepares. He's not listed in the cast, so I think Alex just came out to see the film or to support his friends. Who knows? What I do know is Alex got the hotness back. Last year, he shaved off most of his hair for a film and he looked… not great. But his hair grew back and he's rocking some stubble/half-beard which is really working for me. God knows I like 'em scruffy and furry.
You know what I also enjoy? The fact that Alex looks a bit sweaty. It's been crazy-hot all up and down the East Coast this week, and Wednesday was one of the hottest days. It was still, like, 90 degrees in the early evening. That's why Alex looks a bit damp. It works on him. If anything, it makes him more attractive.
Anyway, I don't have anything else to say. I don't even know if Alex is still with Alexa Chung? I suspect that they're still in their on-and-off cycle, but God knows. While Alex doesn't have anything coming out in the next few weeks, he does have several TV and film projects coming out this fall and winter, including The Little Drummer Girl miniseries, adapted from John Le Carre's bestselling novel. So we'll be seeing more of him in the coming months. Yay!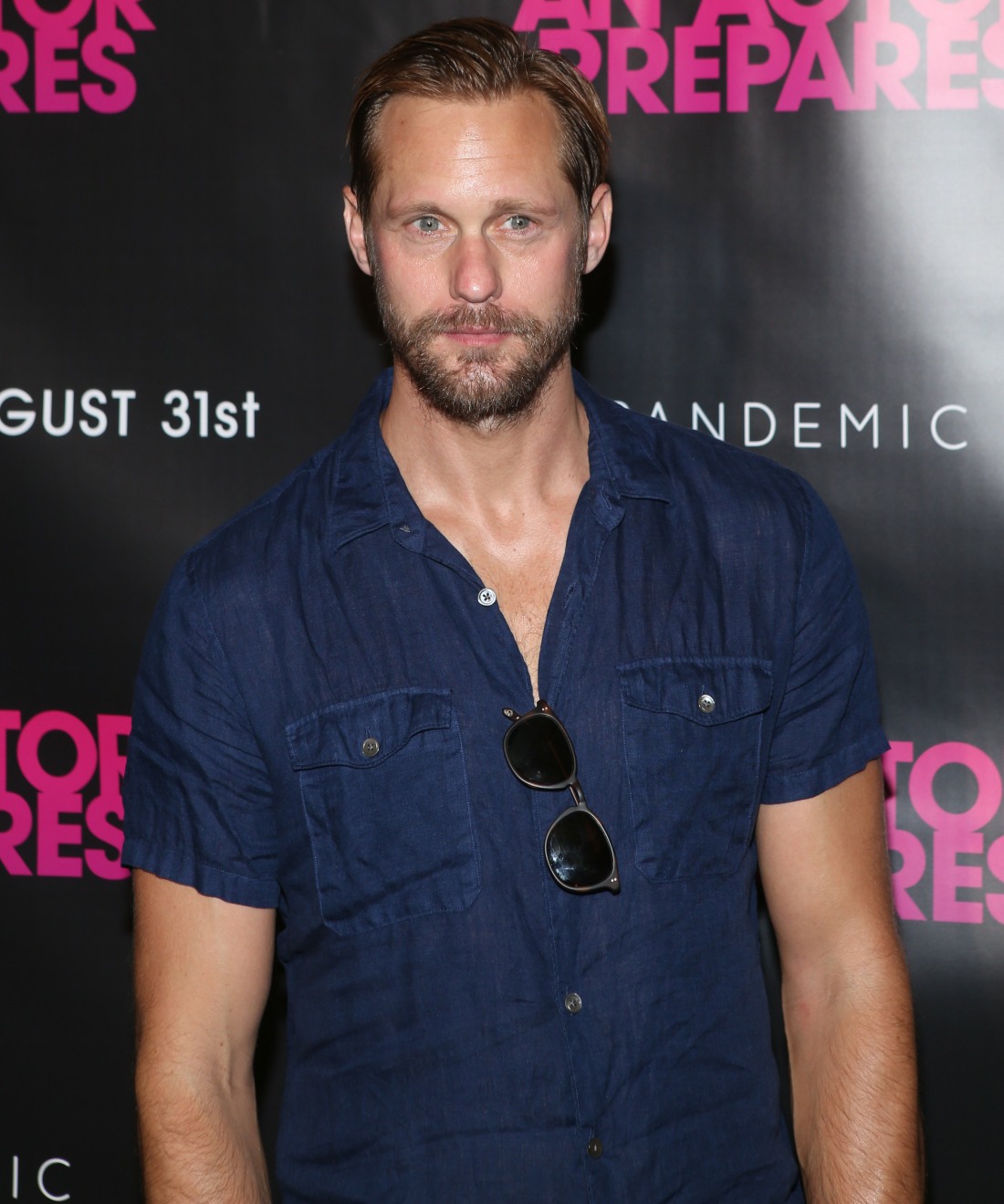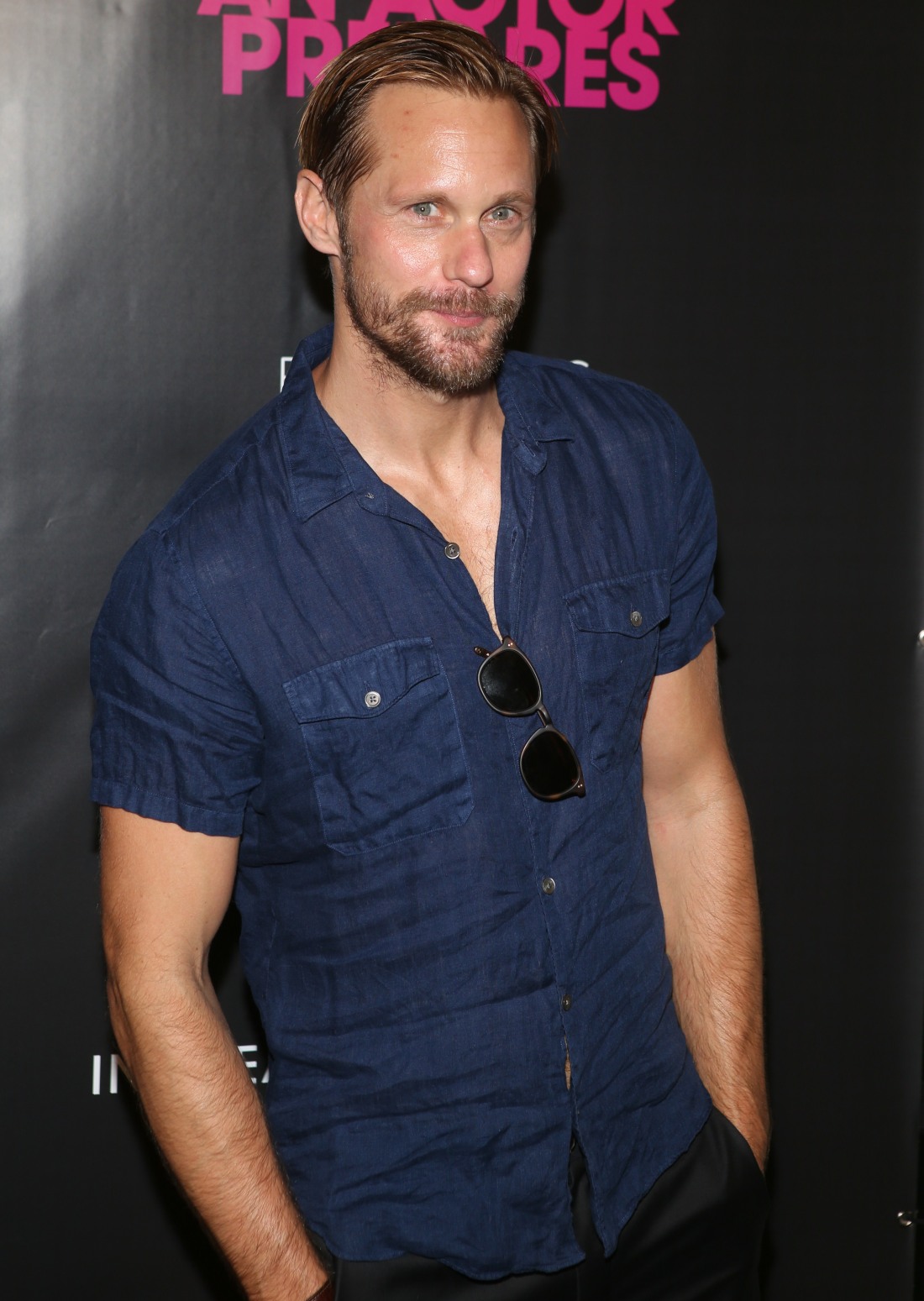 Photos courtesy of WENN.