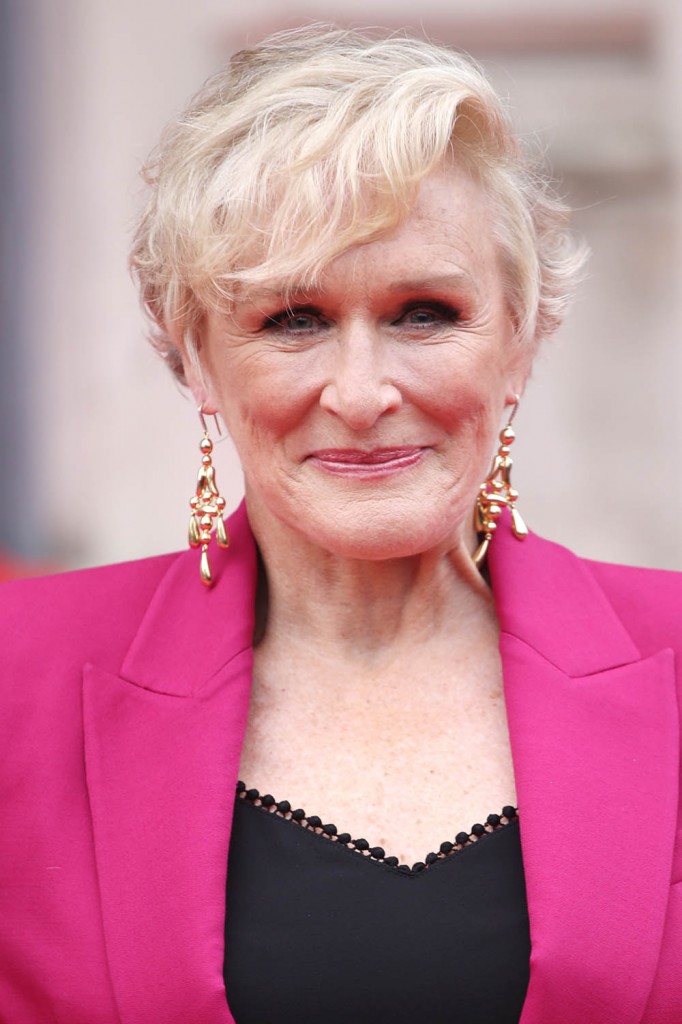 Can you believe Glenn Close has not won an Academy Award? She has been nominated six times, but has yet to being an Oscar home. This slight might be rectified this year, as her role in the indie film The Wife is already generating Oscar buzz. In the film, she plays a woman whose husband, played by Jonathan Pryce, wins the Nobel Prize for literature. When she travels with to Stockholm for the ceremony, she looks back on the life choices and sacrifices she's made over the course of their 40-year marriage to help him succeed. Fun fact: Glenn's daughter, Annie Starke, plays the young version of her character.
In an interview with ABC's Peter Travers, she said that she used some elements from her parent's marriage to flavor her performance, noting that
"The mother that I observed my whole life who basically deferred to my father for everything and was diminished. He made her feel diminished. And she was not always happy. And we actually thought she'd be happier outside of the marriage. And she was married in 1945 and she said, 'I made this vow and this is where I'm going to be.' But she was not a fulfilled human being, it was sad."
The 71-year-old actress sat down with People's Jess Cagle and discussed her ascent to stardom, as well as some of her previous roles in The World According to Garp, The Big Chill and Fatal Attraction. Glenn previously fought for the original ending of that film, where Michael Douglas' character is framed for the murder of Glenn's Alex, who slits her throat with a knife bearing his fingerprints. In a Vanity Fair article published last March, it was revealed that Glenn "felt sympathy for Alex, a woman battling mental illness, and fiercely resisted cliches about another female psycho."
Among the other fascinating revelations in the People interview, Glenn shared that she's saved costumes from all of her movies, from Garp to the one she wore in The Big Chill, "when my little butt was twitching in the kitchen" – but she didn't own the gown from Dangerous Liaisons that Madonna later wore for her performance of "Vogue" on the MTV Video Music Awards in 1990. Glenn also talked about her time in the conservative religious group (= cult) called the Moral Re-Armament that we've covered before. The whole interview is pretty awesome (and her dog, Pip, is adorable), but here are some highlights:
Do you wish that the original ending to Fatal Attraction had stayed?
The audience wanted to believe that that family might be able to survive. So they got their catharsis by shedding my [character's] blood.

I don't think that it would have been the huge hit that it was. I think it would be wonderful to write that kind of story from her point of view.

On her screen costume collection
They're all at Indiana University. All 700 plus of every full costume from head to toe.

I kept my costumes [because] they're a process in the fitting room of putting a character together. With a great costume designer they are as important to me as a director. With the hours that you spend, I didn't want to have it hanging in some warehouse and pulled apart.

On what her film The Wife says about relationships
This is generally speaking, but I think a man might find it harder to have a highly successful wife than vice versa. A lot of times [women] will negate themselves or not let themselves fully shine because they want their mate to feel better about themselves. I think that happens a lot.

On how she feels about The Oscars (she's been nominated six times)
How thrilling it would be [to be nominated again]. It's kind of great to never win in a way I guess. I'm a pragmatic Yankee and I force myself to not believe in anything until it actually happens.
[From People TV/The Jess Cagle Interview]
Glenn seems like such a delight, and he co-stars would agree. Jonathan Pryce recently told the AV Club that working with Glenn on The Wife was "really great," noting their long careers in film and theater, adding, "There was a lot of mutual respect and trust between us, and it enabled us to be quite organic in the choices that we made on set about the characters. It was a delight. I loved it."
I love Glenn Close and think she's an amazing actress. From the trailer alone, I have a feeling that Glenn may no longer be the Susan Lucci of the Oscars in 2019.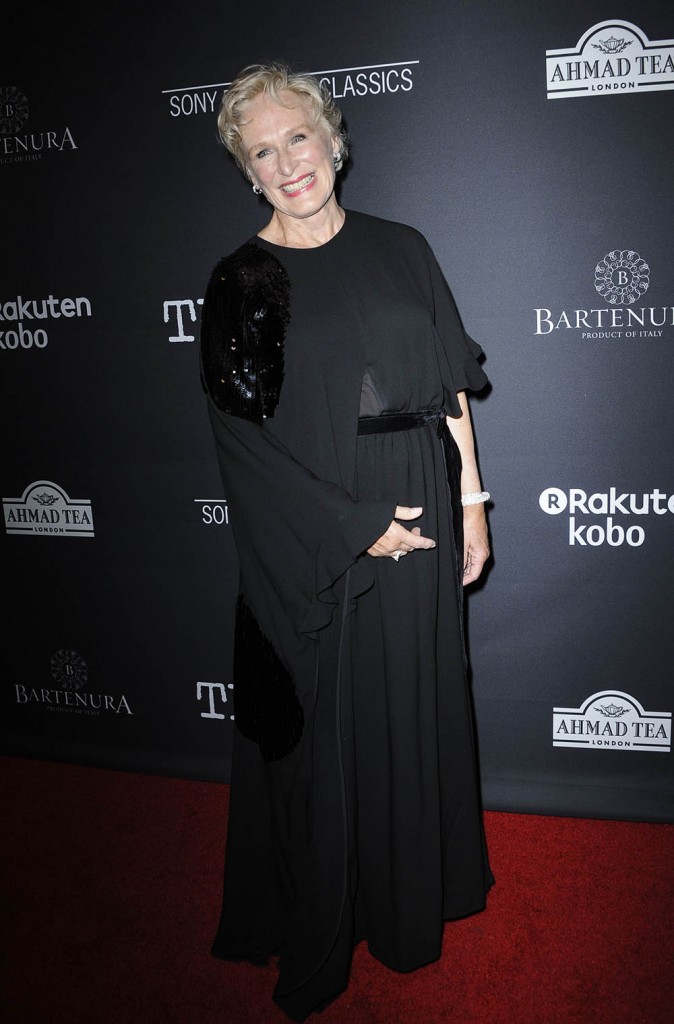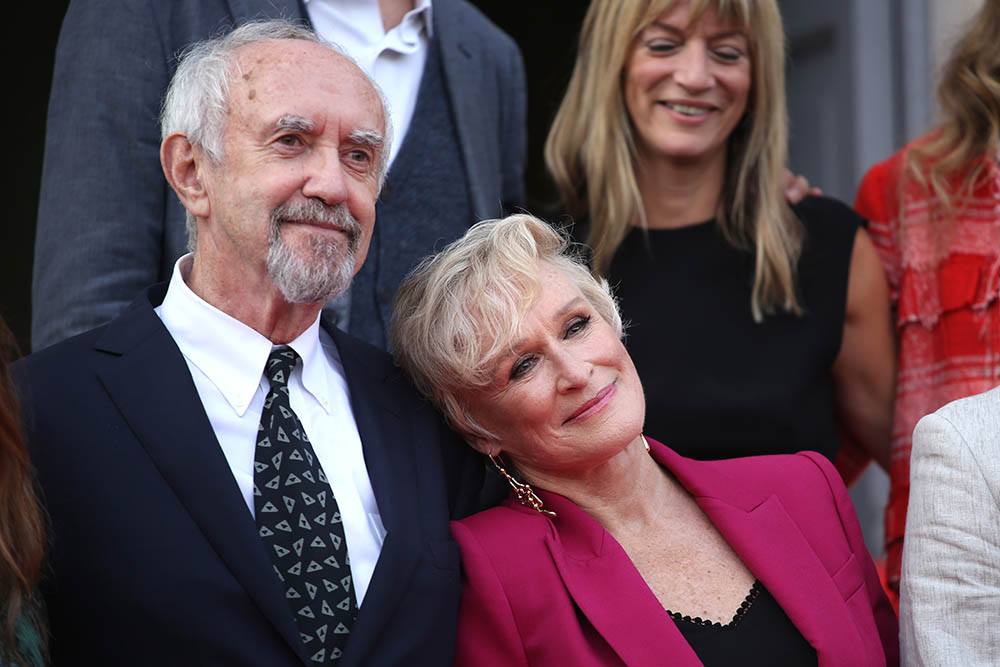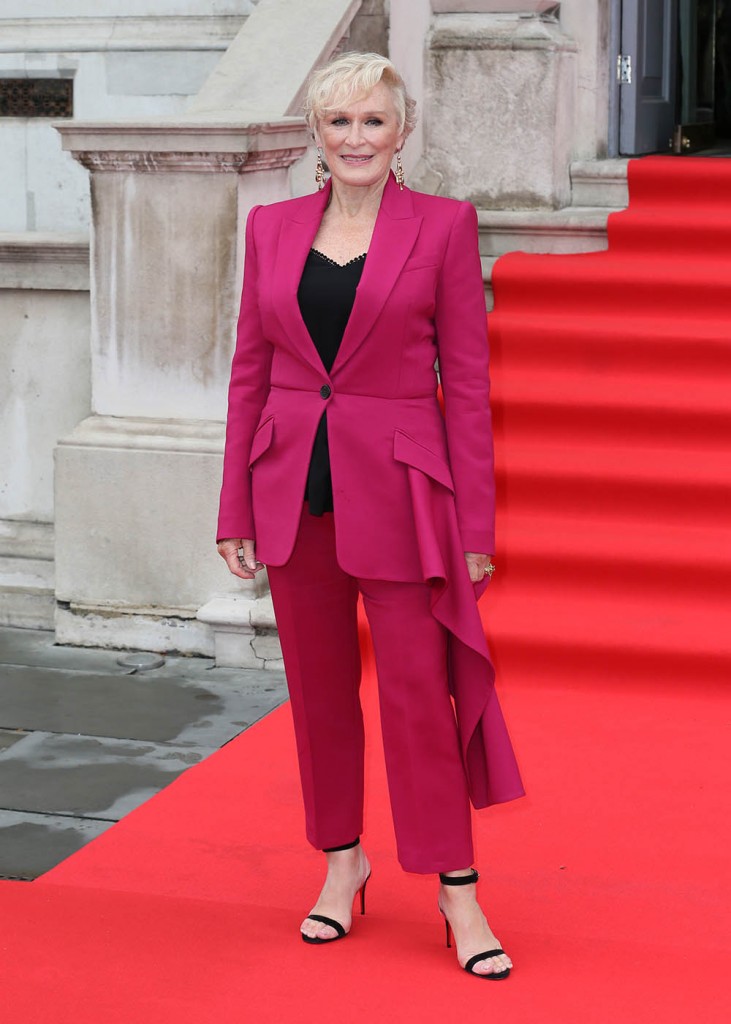 Photos: Getty, WENN