Emma Stone arrived in Venice earlier this week to promote her latest film, The Favourite. Note the British spelling. The Favourite is about the court of Queen Anne, with Olivia Coleman playing the Queen and Rachel Weisz playing her lady in waiting/chief of staff. Weisz is heavily pregnant so she didn't make the trip. Emma will be all over the film festivals this fall promoting this movie though. And she'll probably be wearing Louis Vuitton throughout, because duh, she's got a lucrative LV contract now. I dislike this hippie dress immensely.
Here's Emma's photocall look earlier in the day on Thursday. This is Louis Vuitton as well, and I'm pleased to see that LV is giving her some flattering clothes beyond the hippie dresses. This ensemble is possibly the best LV I've seen in a while.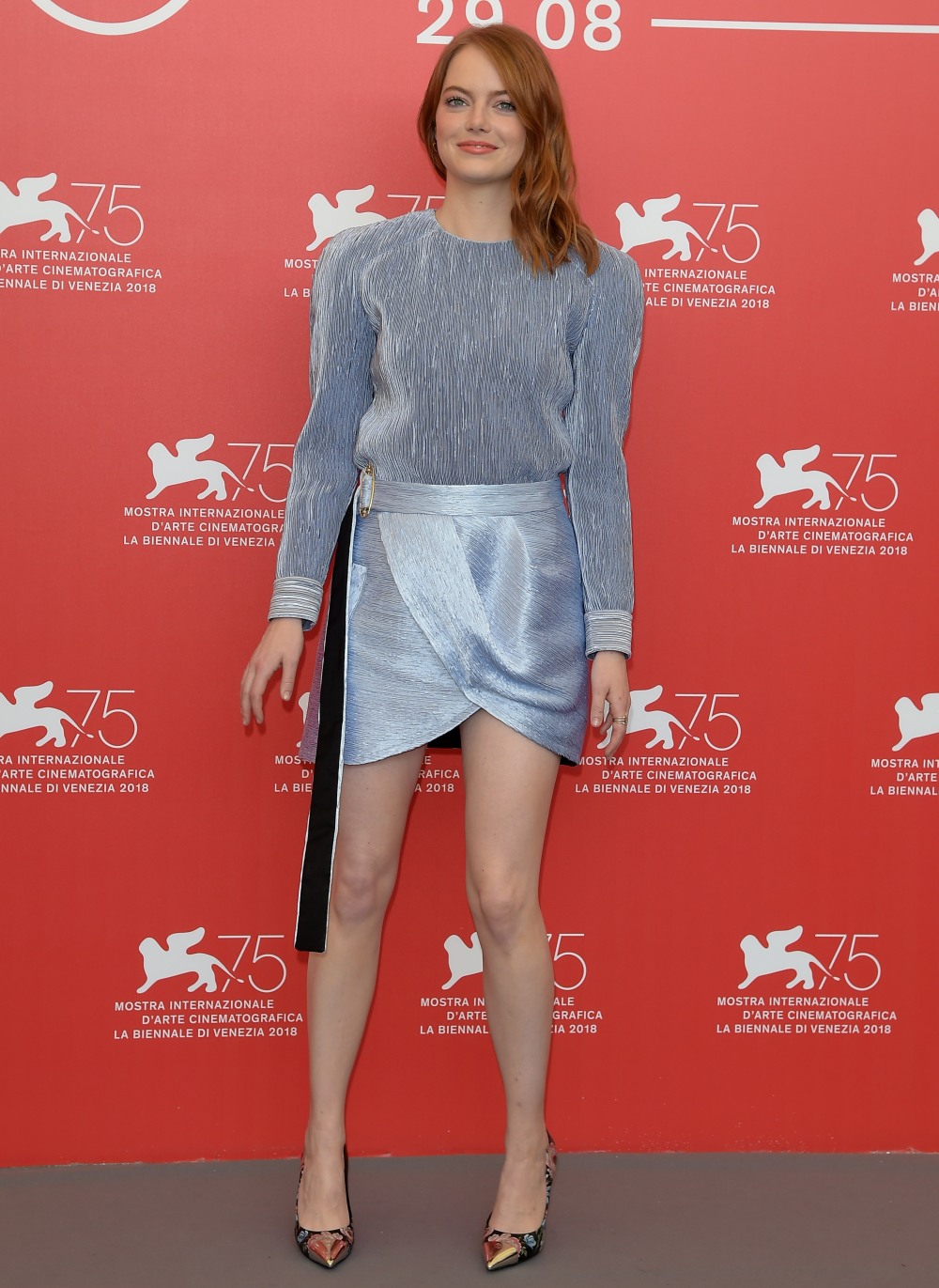 Even earlier on Thursday, Emma wore this outfit by Fendi. Hate this.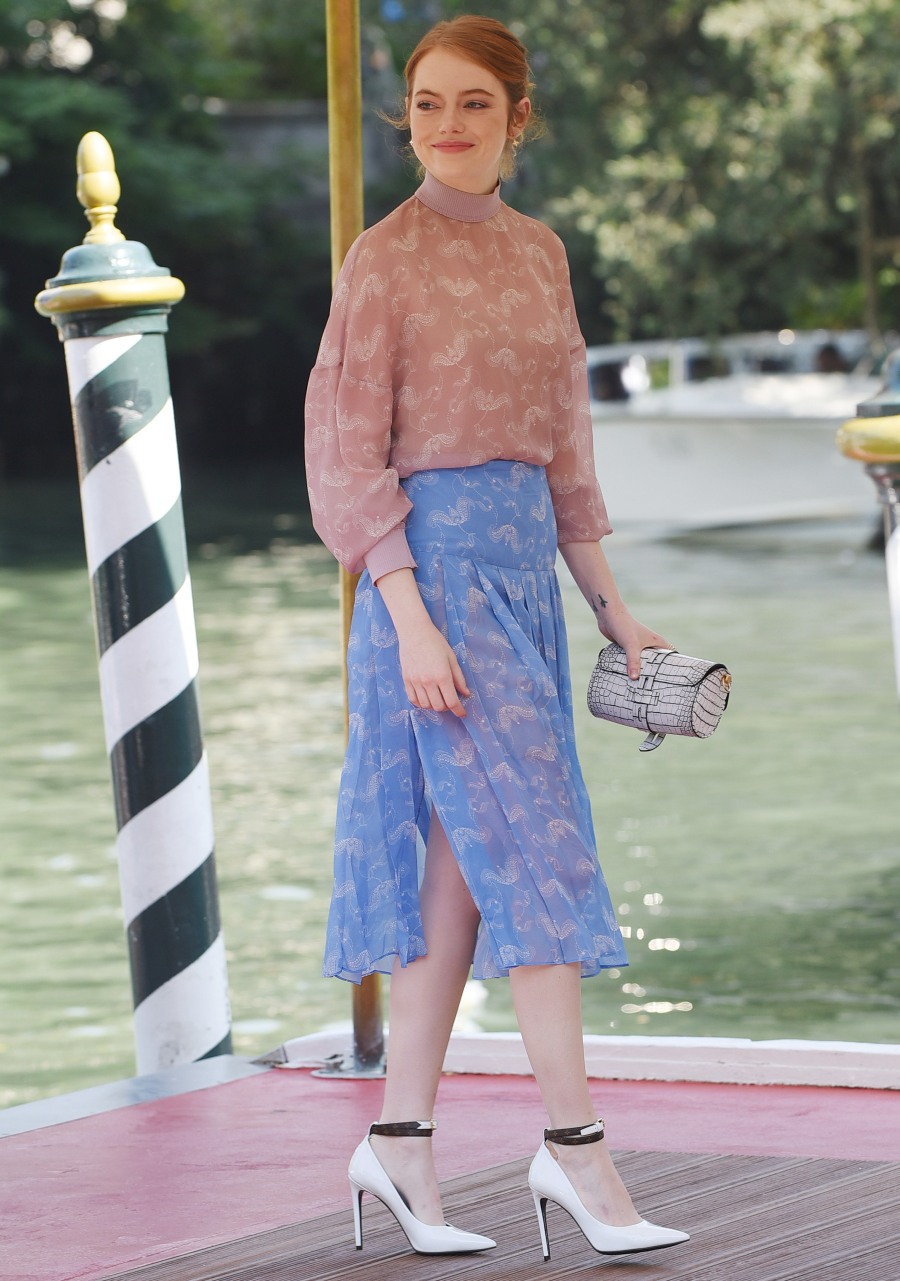 Handsome Joe Alwyn is in The Favourite too. His hair is a bit longer and he doesn't look so sullen and baby-faced right now.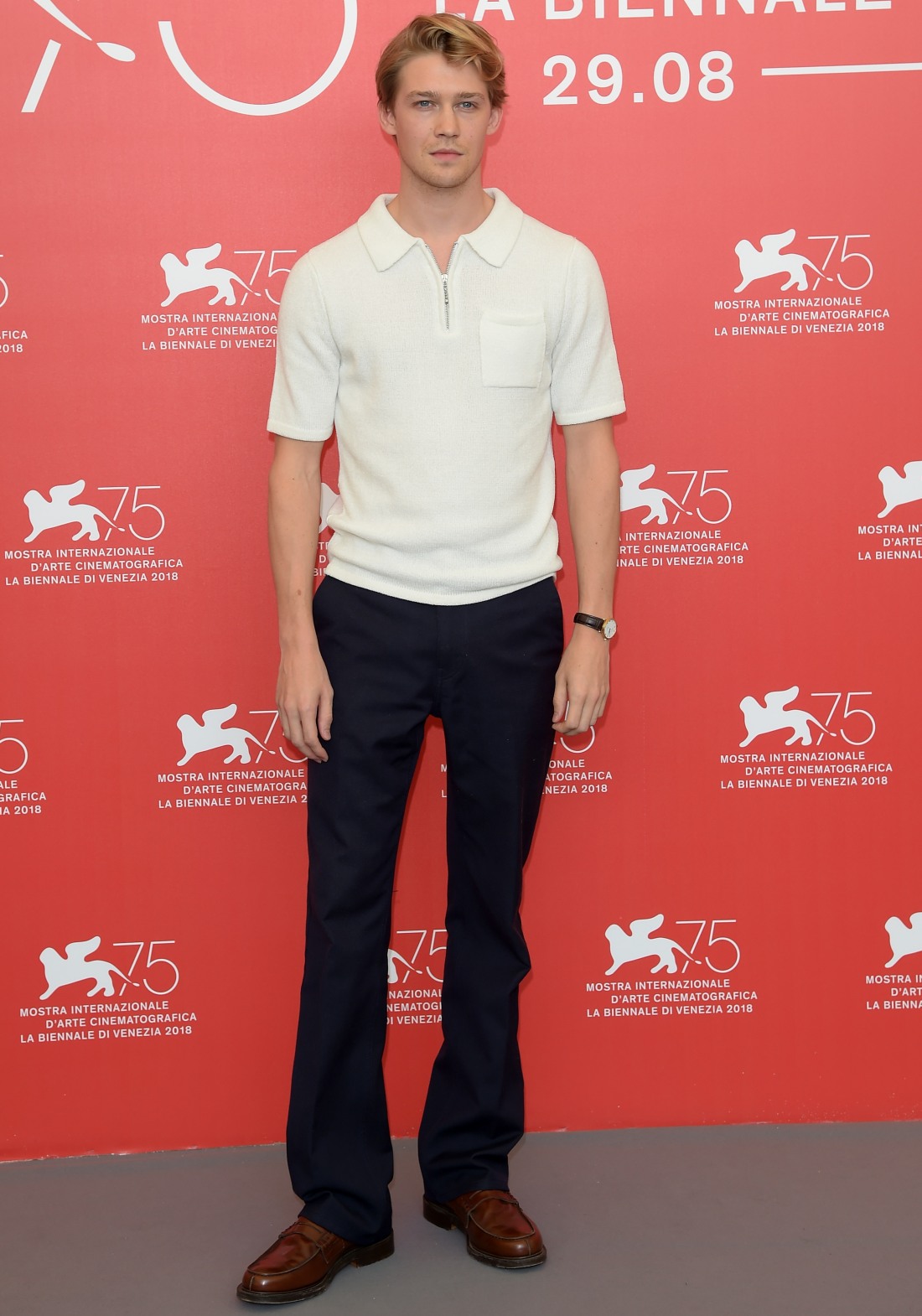 Naomi Watts in Prada. This gown makes me sad. I'm sure it looks much better in person, where you can see the detailing up close. But it just looks sad and flat in photos. Her hair isn't helping.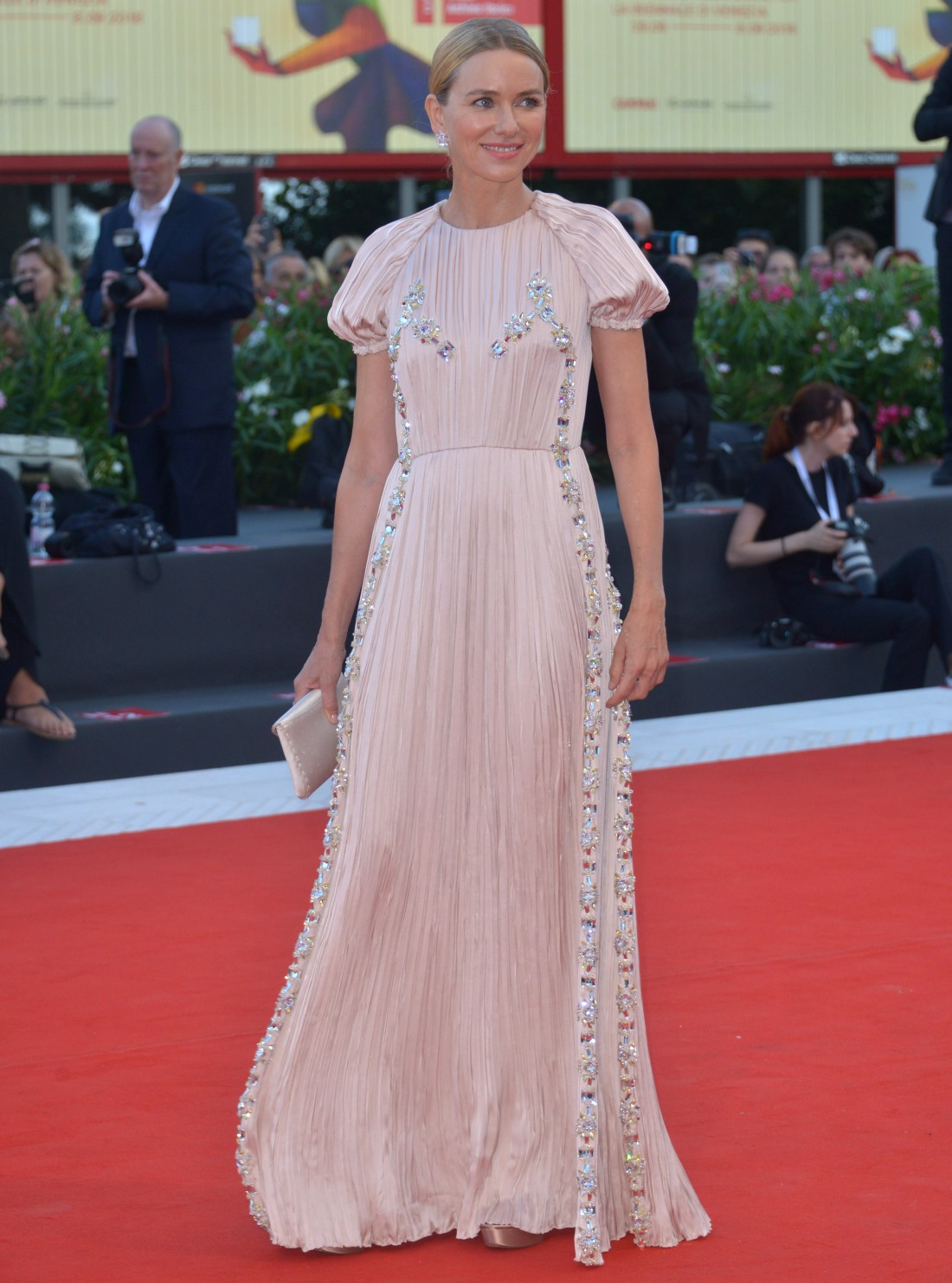 Paz Vega in Carolina Herrera. I love this? The only thing I would change: make the top part a bit more fitted. That's all.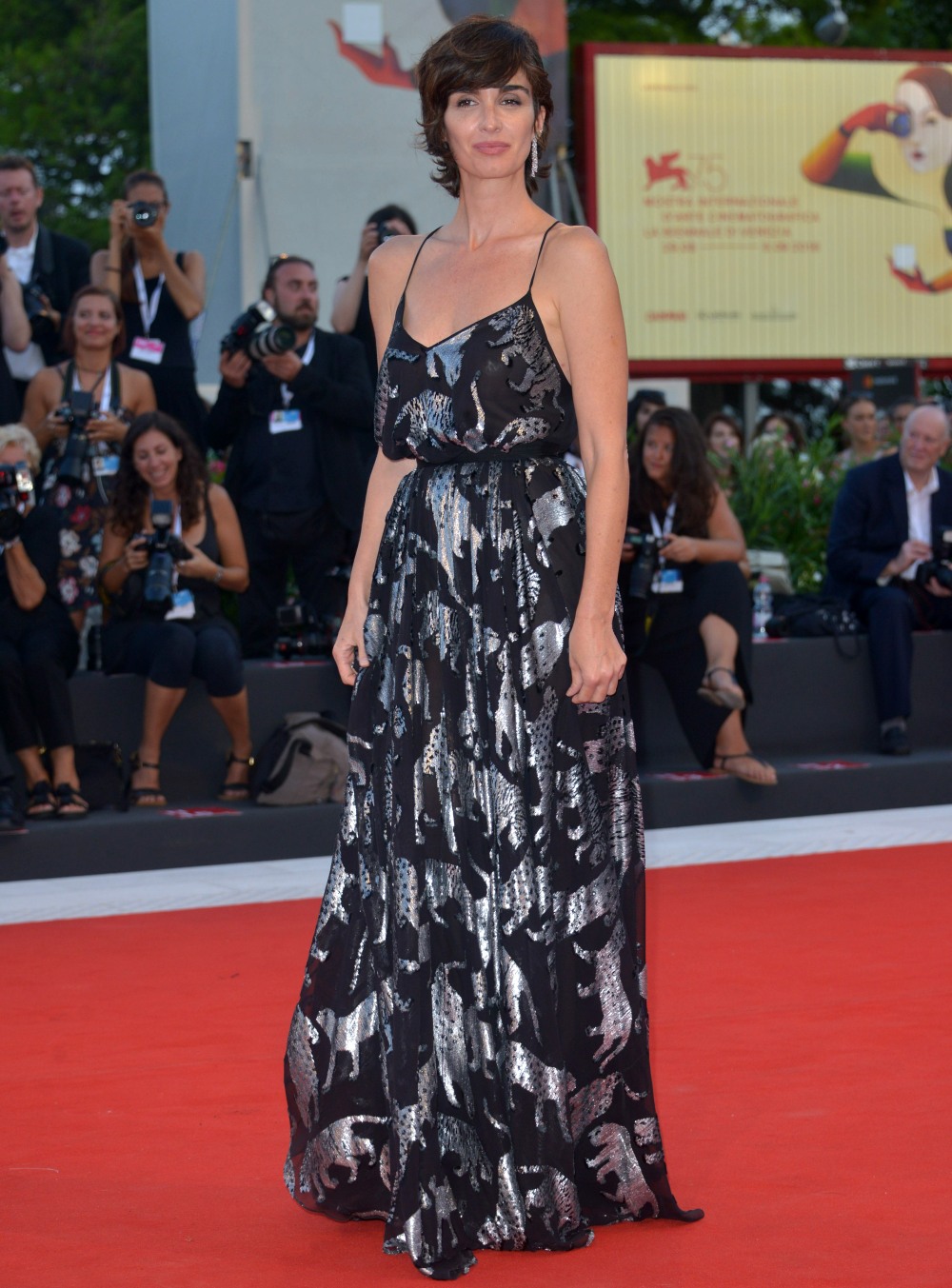 Photos courtesy of Getty and WENN.