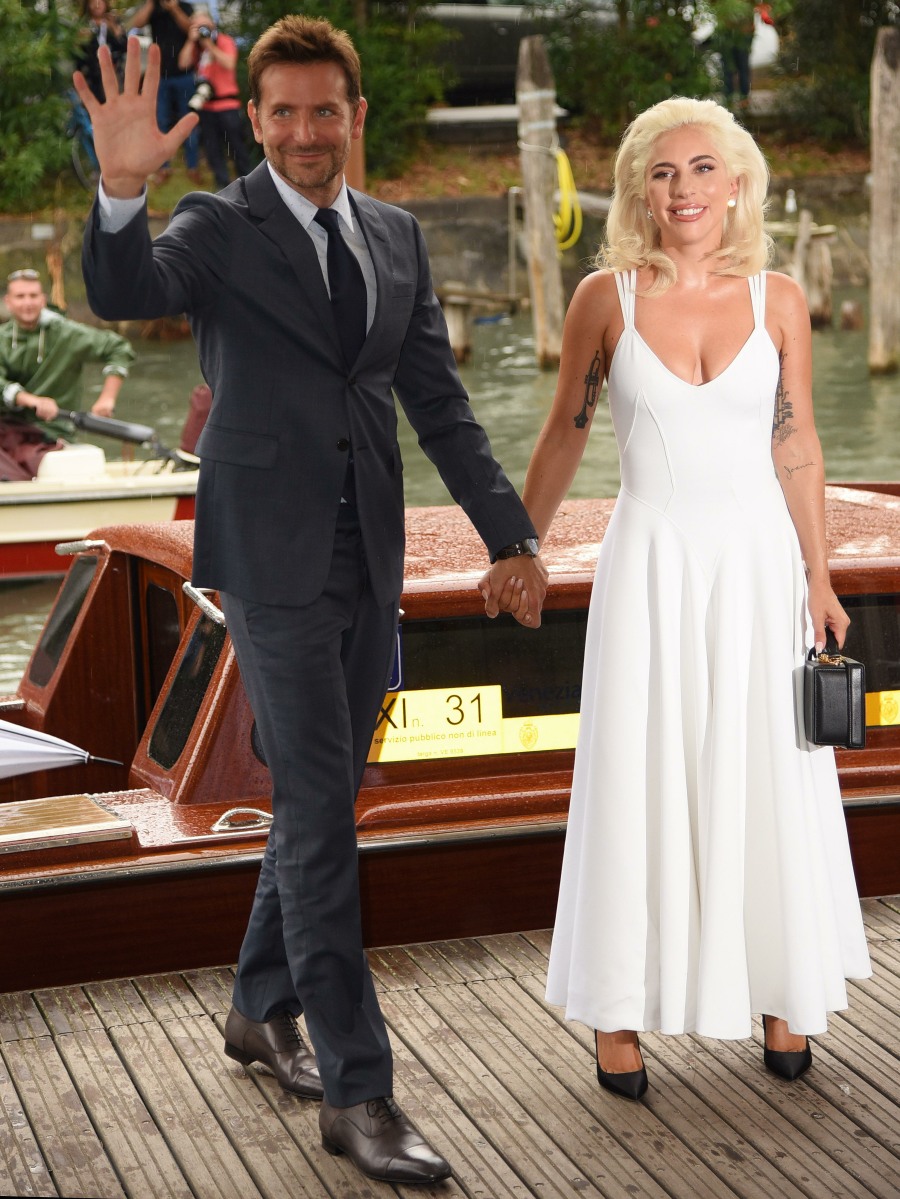 Here are some pics from today's photocall for A Star is Born at the Venice Film Festival. Lady Gaga and Bradley Cooper arrived a few days ago with their entourages. Bradley brought Irina Shayk and their daughter too, so I suspect that Irina will probably walk the red carpet with B-Coop at the premiere tonight. We'll have those premiere photos on Sunday or Monday, I don't know which – we're taking it easy throughout the three-day holiday weekend here in America, but we'll have some posts up.
Mostly, I did want to talk about these photocall pics though… look at them! First off, I think the biggest mistake Bradley Cooper has made was shaving off his thick beard. The beard suited him SO MUCH. I genuinely found him attractive with the beard, and I genuinely think he looks asexual without the beard. As for Gaga… what's going on there? Is that a really weird wig or is that her natural hair and hairline? And I swear to God, every time I see her, her face looks different. This time it's her lips, mouth and jawline.
While in Venice, Gaga told the creepy makeup story again:
"I remember very, very well, I walked down the stairs of my house before we filmed the screen test for A Star Is Born, and [Cooper] had a makeup wipe in his hand," she said. "He put his hand on my face, and he went like this… and he said, 'I want no makeup on your face.' This vulnerability was something he brought out in me."
I now believe that Bradley came into her house – where the screen test was happening – with the wipe already in hand, and that was always going to be his opening "power move." He was always going to wipe her makeup off. And it's gross that he thought about it beforehand.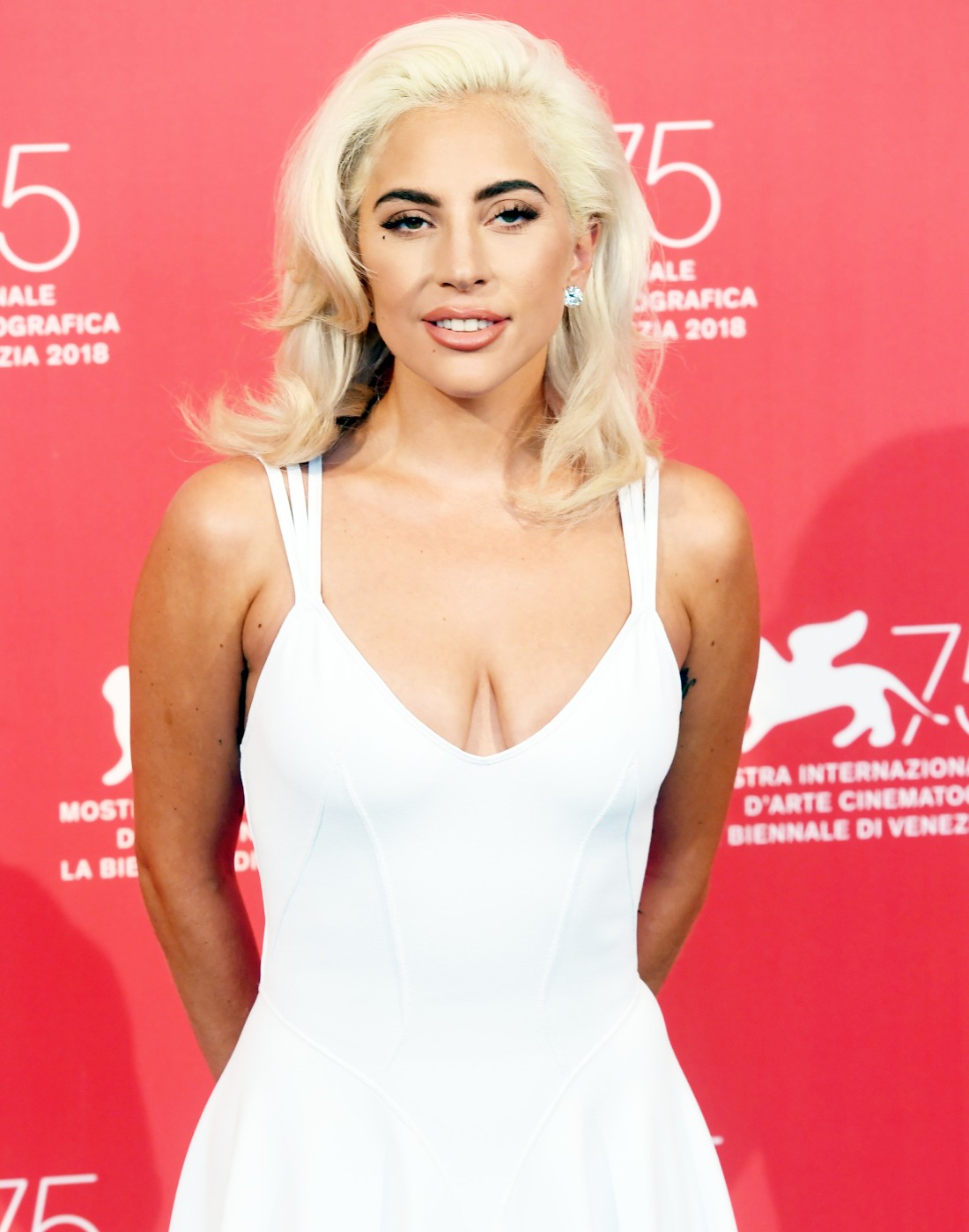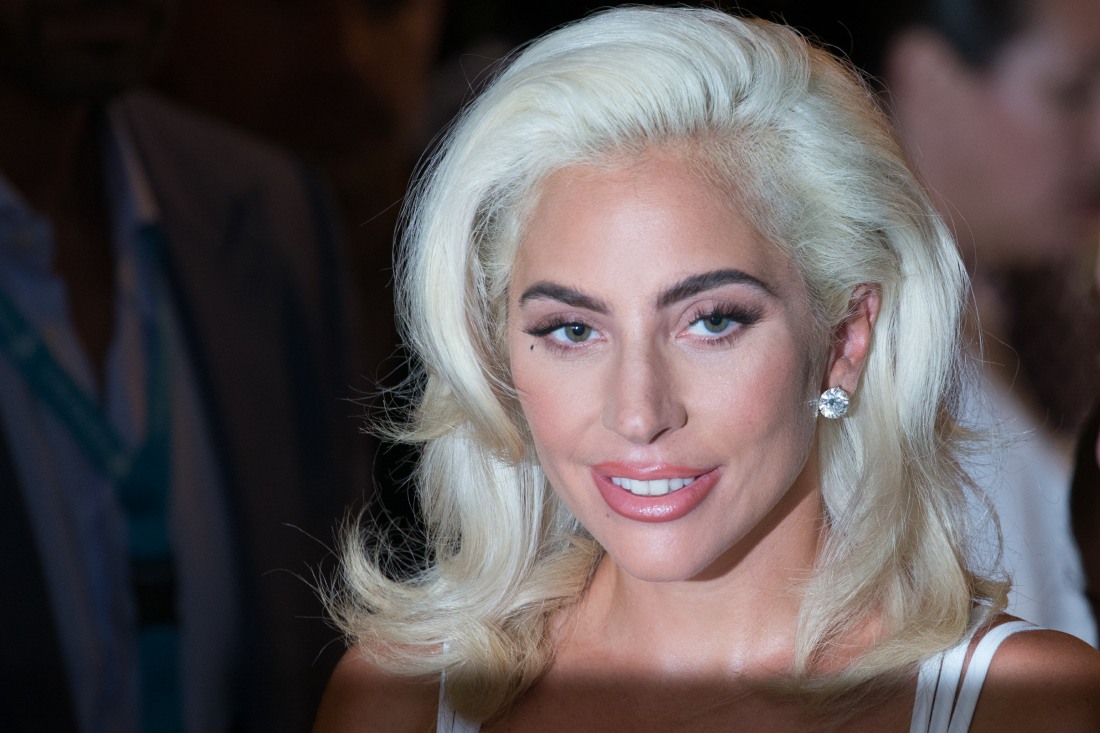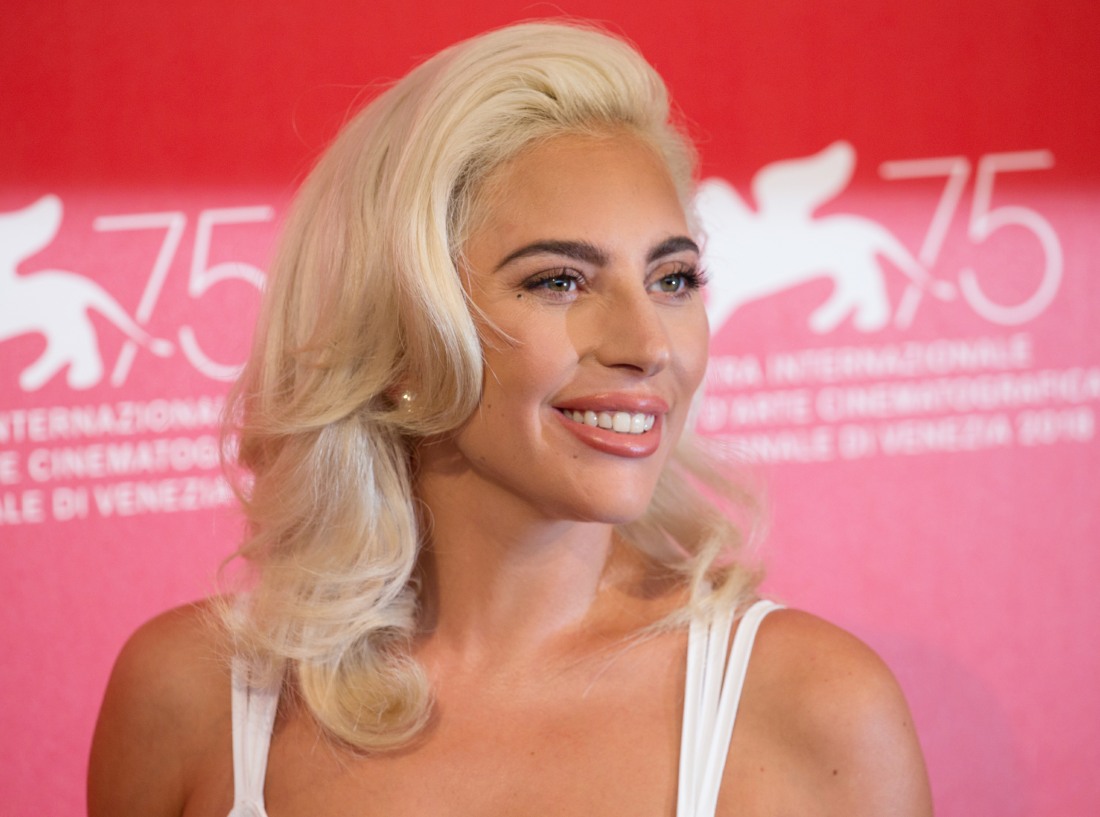 Photos courtesy of WENN.