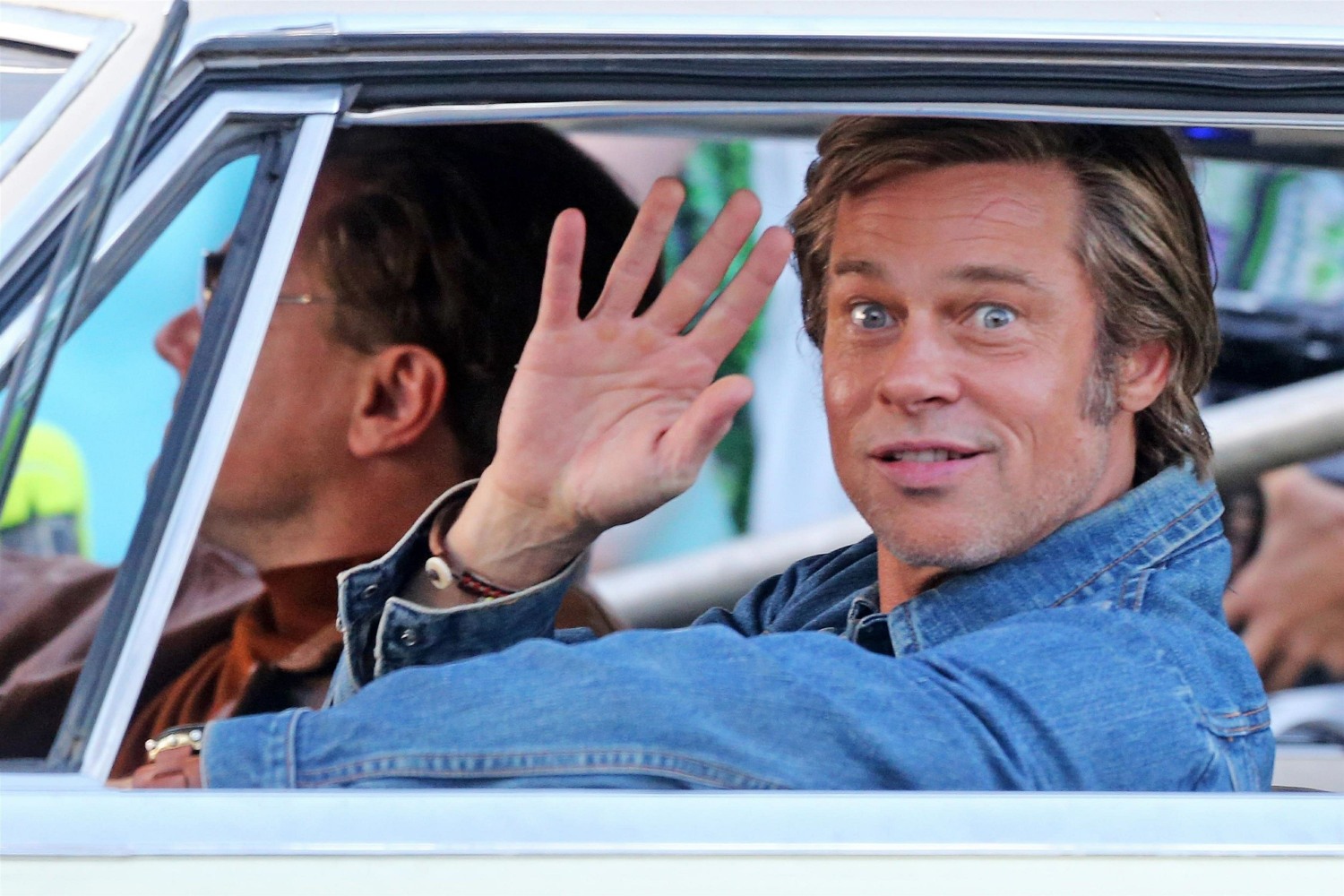 Back in late June and early July, some local New Orleans media outlets began reporting that Brad Pitt's Make It Right NOLA had screwed over many of the families they wanted to help. Make It Right tried to make eco-friendly lower-income housing in New Orleans' Ninth Ward, the same area which had been massively devastated by Hurricane Katrina. I remember when Brad started Make It Right, and the complaints at the time – that the homes were taking too long to go up, that the houses were falling apart pretty quickly. And in July, a local paper painted an even dire view of the MIR homes all these years later: they were so shoddily made that they were being left abandoned, and the city of New Orleans was burdened by the cost of condemning the houses and tearing them down. This week, a lawyer told a NOLA media outlet that he plans to sue Brad Pitt and Make It Right for all of this shoddy work:
After Hurricane Katrina, actor Brad Pitt jumped into action to help house families in one of the hardest hit areas: the Lower Ninth Ward. Through his "Make It Right" foundation, the star helped build distinctive homes for displaced survivors. But 13 years after the storm made landfall, some residents say the homes have a lot of issues.

Attorney Ron Austin said he plans to bring a lawsuit on the behalf of his clients against Pitt's foundation in the coming weeks. Austin said some home have issues with porches, steps and roofs. He claims there are also electrical and plumbing issues and some residents have reported sicknesses and severe headaches.

"Essentially, Make It Right was making a lot of promises to come back and fix the homes that they initially sold these people and have failed to do so," Austin said. "We have some people who have gotten sick, or we believe to be sick."

Neal Dupar, who is not part of Austin's lawsuit, told WWL-TV that he used nearly $200,000 in insurance money after Hurricane Katrina to buy a Make It Right home. Dupar said he was extremely grateful for the discounted rate, but now his house is falling apart and he is not sure what is going to happen next. "I don't know what the future is going to bring with this house or everybody else's house, but it's going downhill now," Dupar said.

WWL-TV reached out to Make It Right, but they never returned our calls. While the nonprofit has been unresponsive, we were told by several neighbors, including Dupar, that the organization does respond to their clients. Dupar said he called last month and the foundation sent an inspector to looked at the house, but he has not heard anything since.
As if on cue, Brad Pitt went to two of his favorite media outlets, Page Six and The Blast, to respond. "Sources close to Brad Pitt" tell Page Six that Brad "has already been working to fix the problems, and donated millions more to get it done."
Pitt insiders say he's already been working for up to a year on fixing the failing buildings. Insiders blame the problems — which we're told only affect some of the 100 or so buildings — on sloppy construction or poor materials, and say that some of the buildings can be repaired but others will likely have to be torn down.

"Brad's been working on this for around a year," we're told. "Once he knew that there were things that were not up to the standards that he and others would expect, he addressed it — it's not like he waited for [Austin's] complaint to be made before doing something about it."
"It's not like he waited for [Austin's] complaint to be made before doing something about it…" Really? Because that's how it seems – I think the public reports of these problems have just come to the surface now because for years, the MIR homeowners were getting the run-around or radio-silence from MIR. Here's what the Blast has to say:
Brad Pitt has become personally involved to help resolve the issues with the homes his foundation built in New Orleans after Hurricane Katrina to try and rectify the problems on the part of the homeowners and any legal issues.

According to our sources, Pitt is encouraging the foundation to respond so the homeowners' needs. Pitt is not involved in the day-to-day workings of the foundation but has donated millions over the years to support the foundation.

We're told several repairs have already been made, and the team of people are continuing to address the issues. Pitt hopes all the repairs can be done in a timely fashion.
"Pitt is not involved in the day-to-day workings of the foundation"... I get that, I really do. He's a busy guy, he has a lot of interests. But he couldn't take enough credit for MIR when it was launched, remember? And I wonder just how much he's paid out of pocket to fix these problems.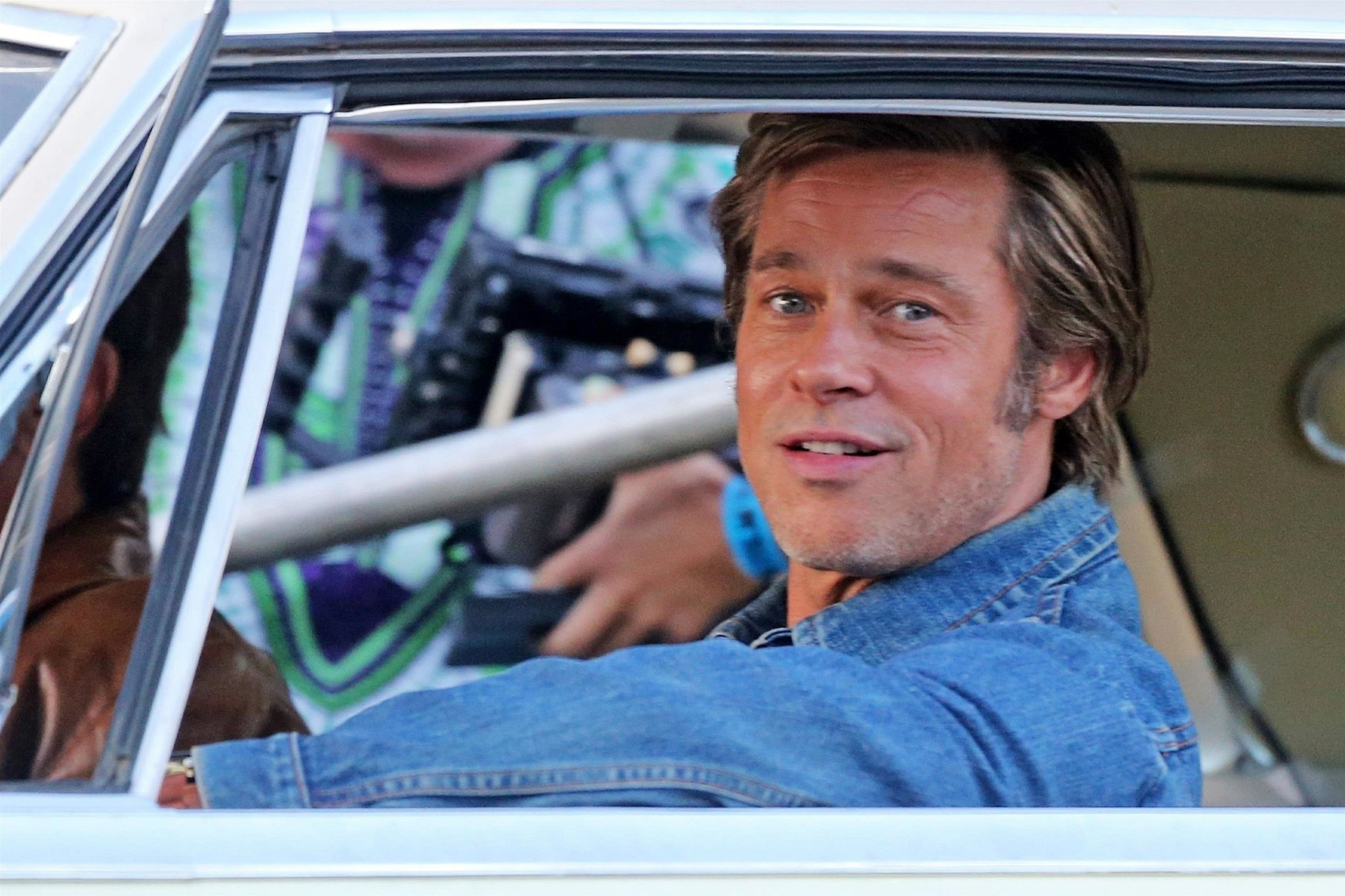 Photos courtesy of Backgrid.