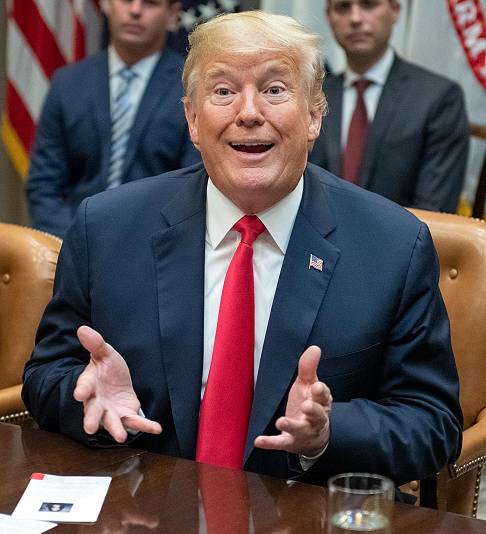 I've been mostly thinking about the US Open and celebrity gossip this week, but I've been keeping a low-key eye on Donald Trump. Doesn't it feel like there's been another shift? I said, at the time, that it felt like there was a shift right after the Treason Summit in Helsinki earlier this summer. And now there's a bookend in the last weeks of summer with John McCain's death and how Trump mishandled it. Like, this time he actually alienated veterans groups and Republicans. I still say that of all the dumb and treasonous crap Trump does on a daily basis, I still think he was actually *trying* to be somewhat respectful of the McCain family. I mean, the bar is set so low, I get that, but he didn't hate-tweet about McCain or anything. Anyway, Trump must have been worried, because he gave an interview to Bloomberg and defended his reaction to McCain's death:
Asked if he missed an opportunity to unite the country and made a mistake, Trump disagreed.

"No, I don't think I did at all," he said in an interview with Bloomberg News in the Oval Office. "I've done everything that they requested and no, I don't think I have at all. We had our disagreements and they were very strong disagreements. I disagreed with many of the things that I assume he believed in."

Asked if McCain would have been a better president [than Obama], Trump declined to say, even as his press secretary, Sarah Huckabee Sanders, stared at him.

"I don't want to comment on it," he said. "I have a very strong opinion, all right."

Sanders, he joked, was "having a nervous breakdown" over his response. "Maybe I'll give you that answer some day later."
What's funny – to me – is that I've gotten to the point where I flat-out expect Trump to be a blathering idiot and to constantly say and do the most offensive things. This shows that he's actually aware enough to keep his mouth shut instead of tell some pleasant lie about how much he respected McCain. He didn't respect McCain. He hated McCain. In the same interview, Trump was asked about the possibility – and likelihood – of impeachment. His response:
"I don't think they can impeach somebody that's doing a great job. You look at the economy, you look at jobs, you look at foreign, what's going on with other countries. You look at trade deals. I'm doing a great job."

Trump said that if he's impeached, then every future president would be in danger of the same fate whenever the opposition gains control of Congress.

"So you get elected as a Republican or a Democrat and the opposite party gets put into the House. That would mean, oh, let's impeach him. Can't do it," Trump said. "If you look at the definition of impeachment, that's a high bar and that would take a long time to fight that if you're doing a good job. And I'm doing a great job."
LOL. I'm not even going to bother. This week has been full of shenanigans, right? All of the king's horses and all the king's men couldn't put Bigly back together again. Speaking of, the Washington Post just released new polling numbers: Trump is historically unpopular, with 60% of Americans saying they "disapprove" of him. A majority of Americans support Bob Mueller's Russia investigation, and 49% say that Congress should begin impeachment proceedings. You can read more about the poll numbers here.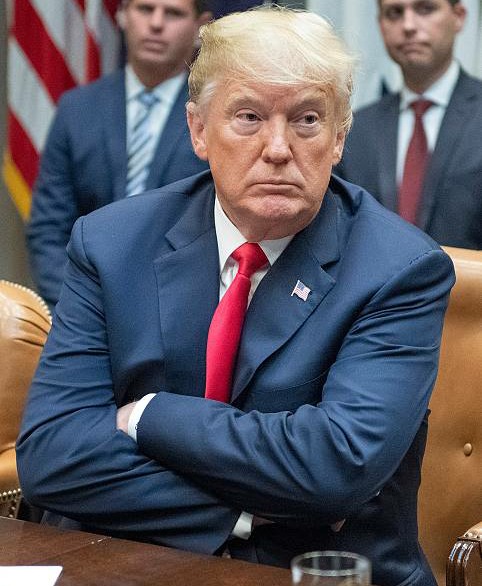 Photos courtesy of Avalon Red.