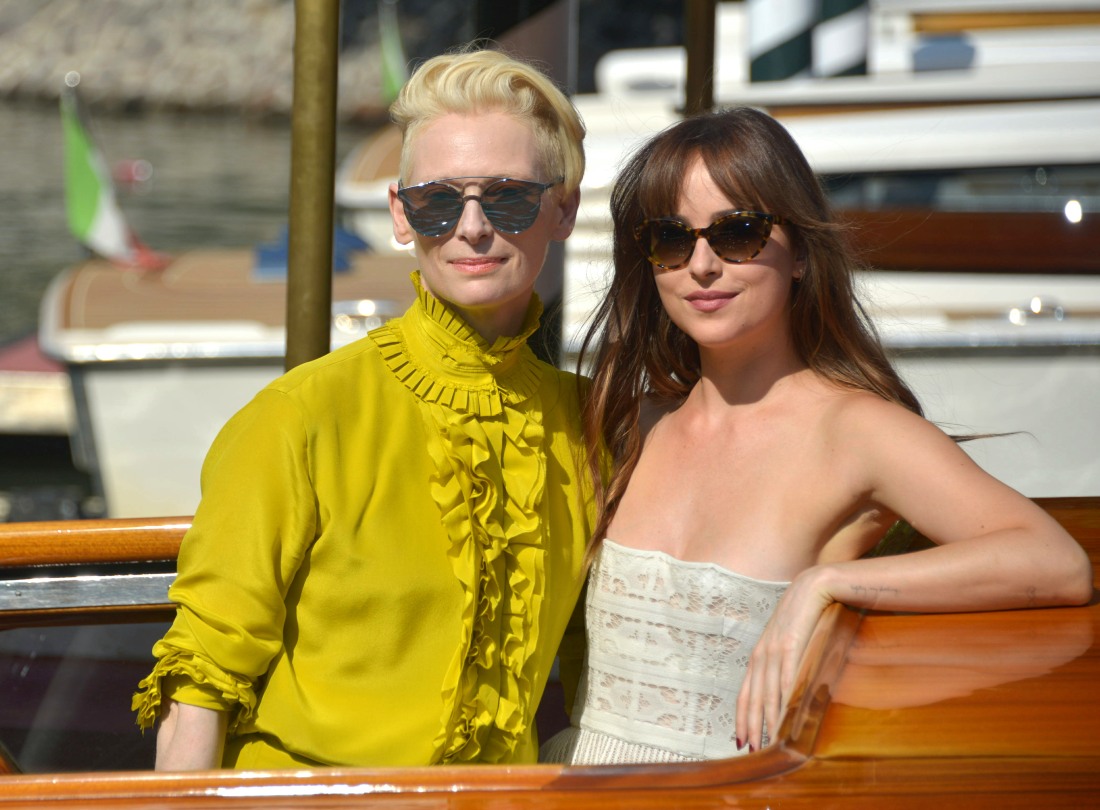 Luca Guadagnino's remake of Suspiria premiered on Saturday at the Venice Film Festival. This is actually the first time that I've put it all together: Guadagnino, Tilda Swinton and Dakota Johnson all worked together on A Bigger Splash. Tilda and Dakota became quite friendly on that film, and Guadagnino and Tilda are obviously very close as well. That explains why the three of them decided to work together on Suspiria too. Anyway, I'm kind of in love with this header photo of Tilda and Dakota. They both look like bad bitches.
There's a lot of fashion to cover, so I'm putting photocall and premiere photos together for the cast. Dakota wore Dior for both the photocall and premiere – I actually adore both looks completely. The white dress is simple and beautiful and the red gown is so dramatic. Love it.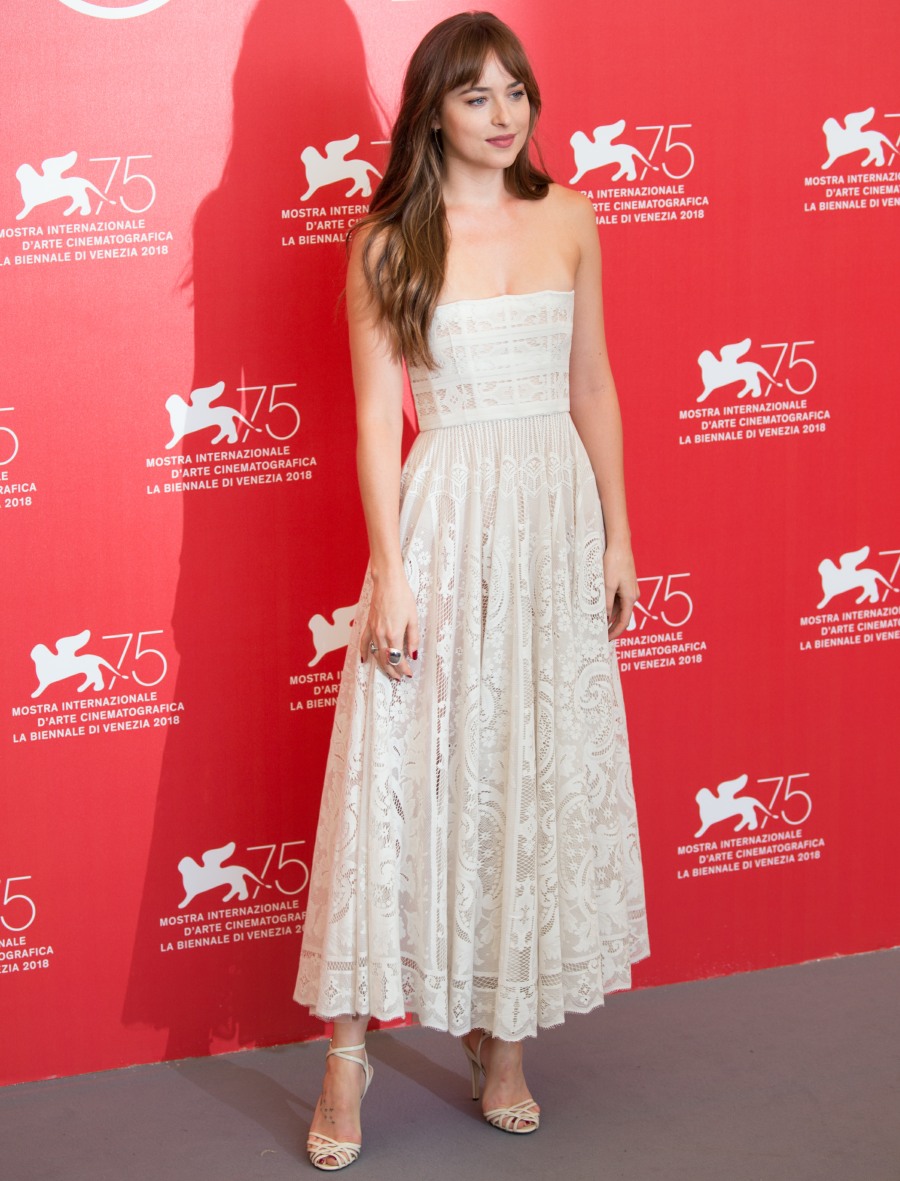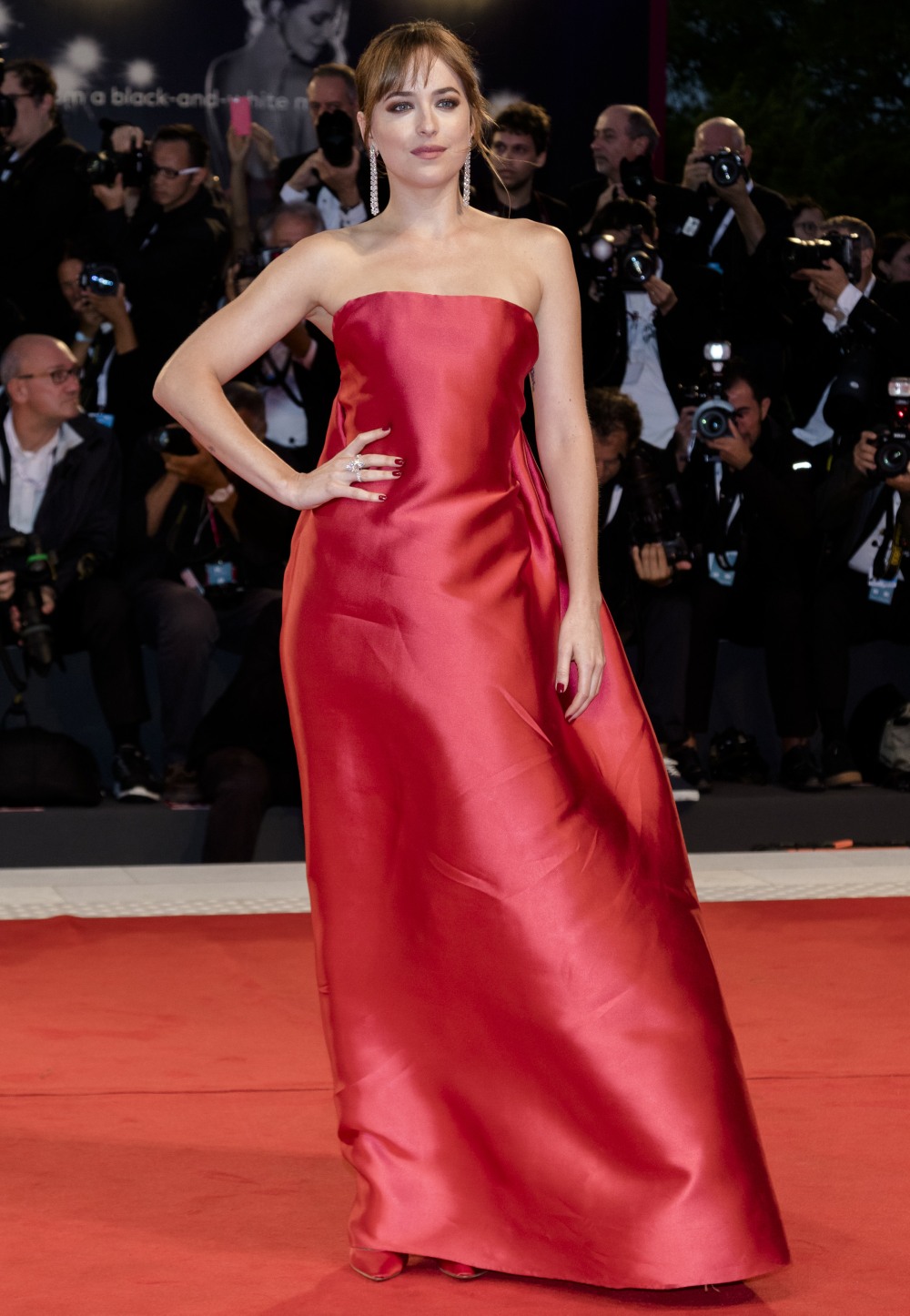 Tilda also chose the same designer for her photocall and premiere looks: Haider Ackermann, one of her go-to designers. I don't like the citrine look – too fussy and school-marmish.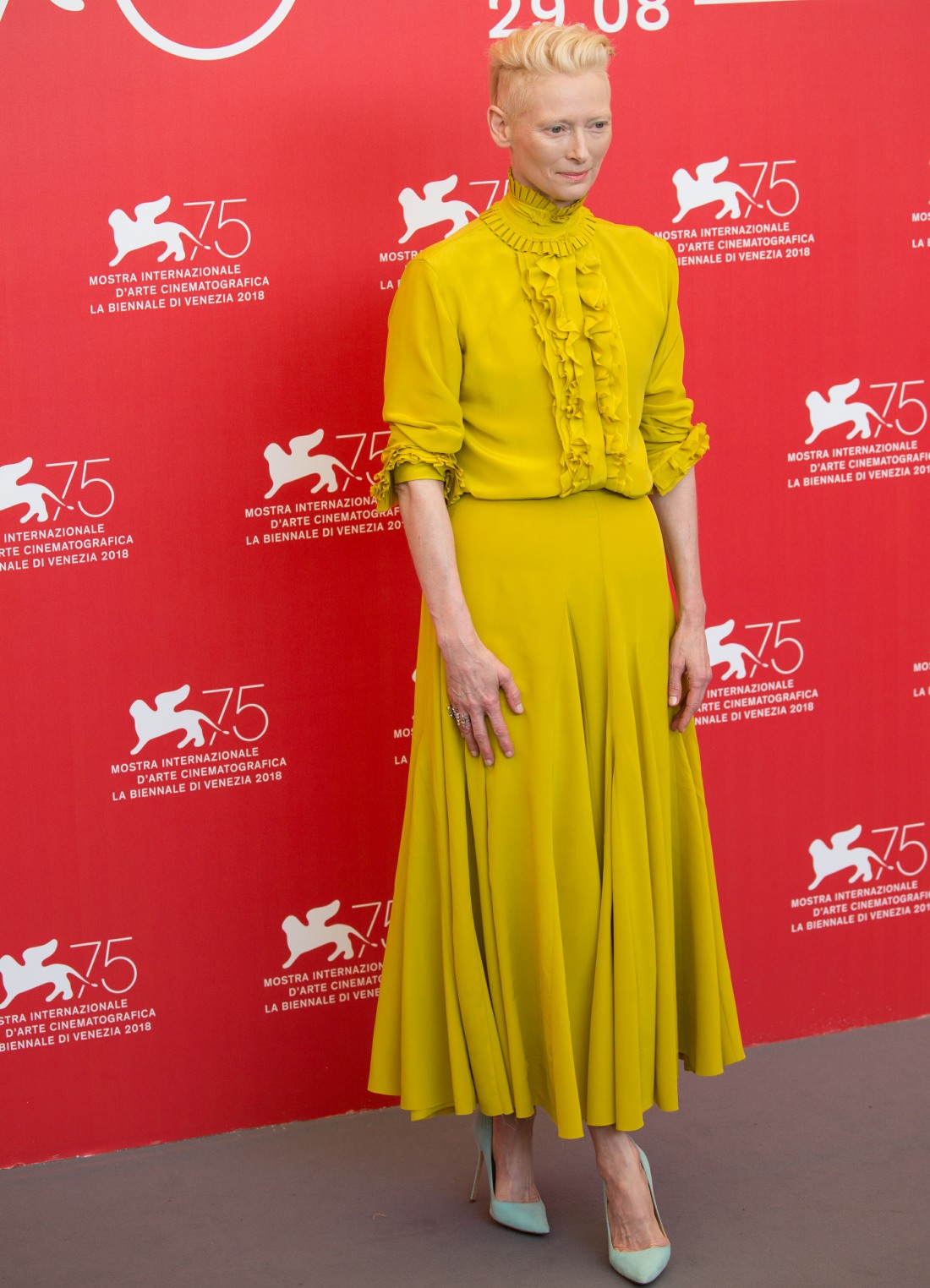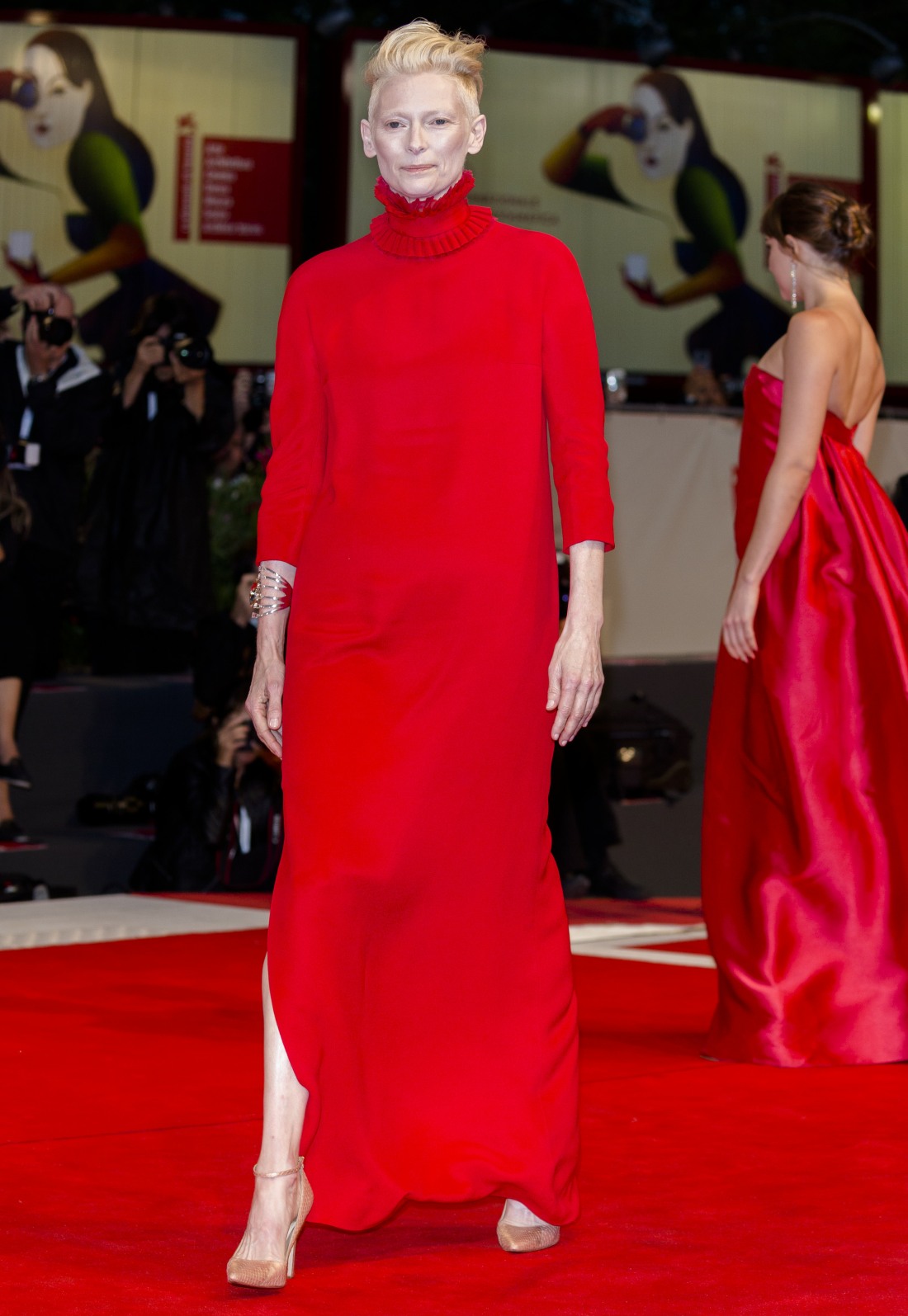 I really appreciate the fact that Mia Goth eschews the typical starlet look – she does her own thing and she looks unique. She wore a simple Valentino dress to the photocall, and an interesting Givenchy for the premiere. I'm not in love with either of these looks, but they're not flat-out bad either. The Givenchy would be stunning without the cutouts.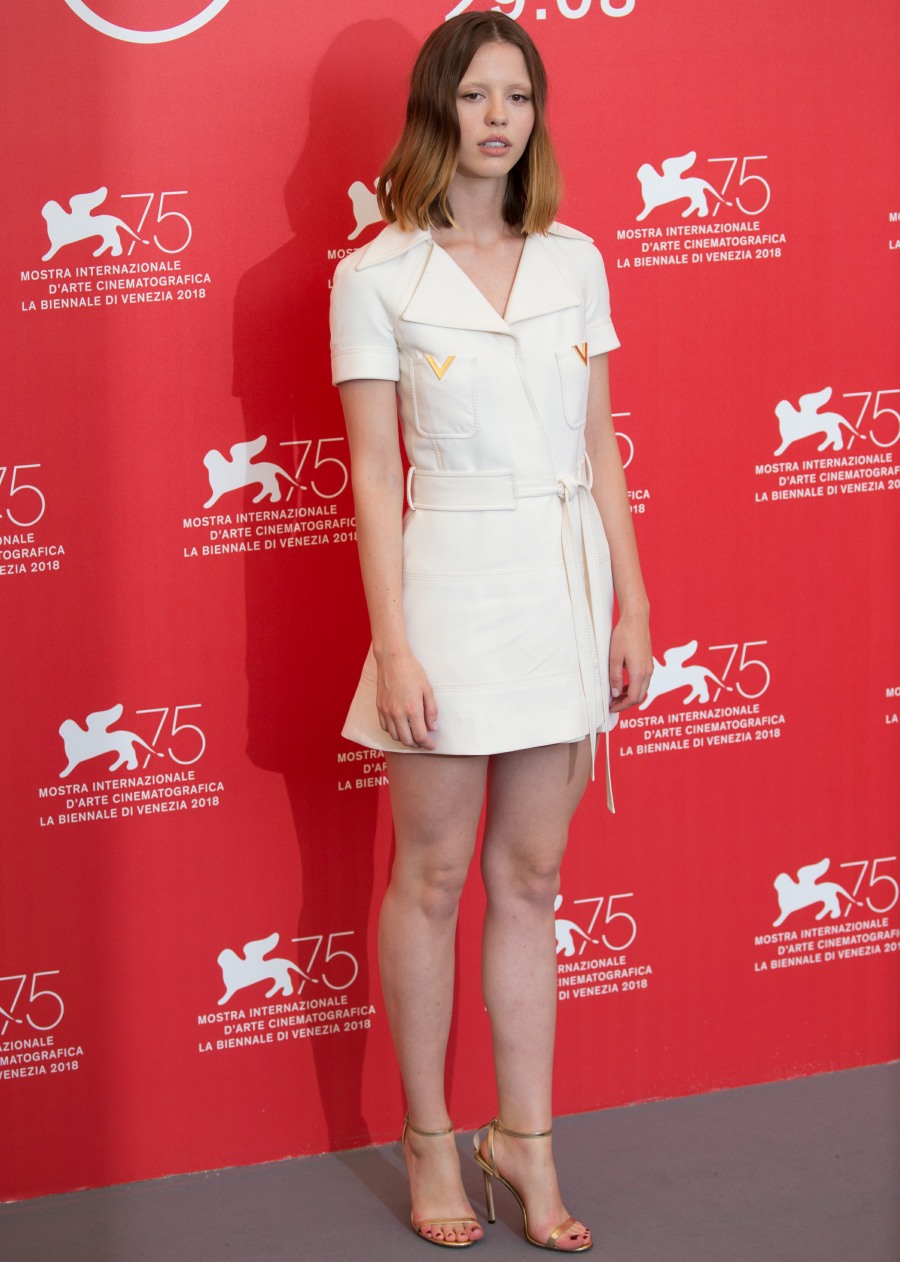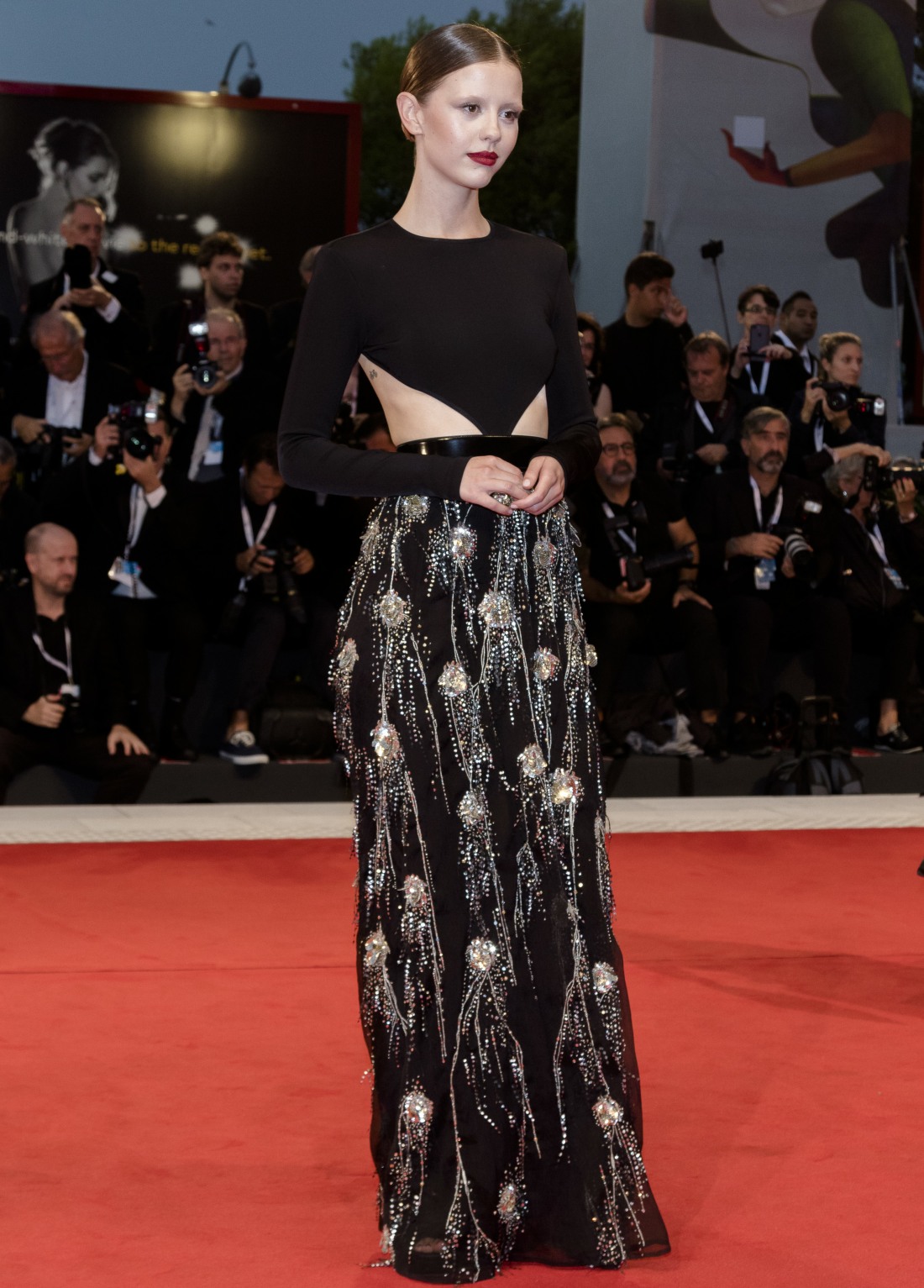 Chloë Grace Moretz wore MiuMiu for the photocall and she made me laugh – a true, genuine lol at these terrible pants. OMG. They're awful. Deliciously awful. She wore Louis Vuitton to the premiere – also terrible.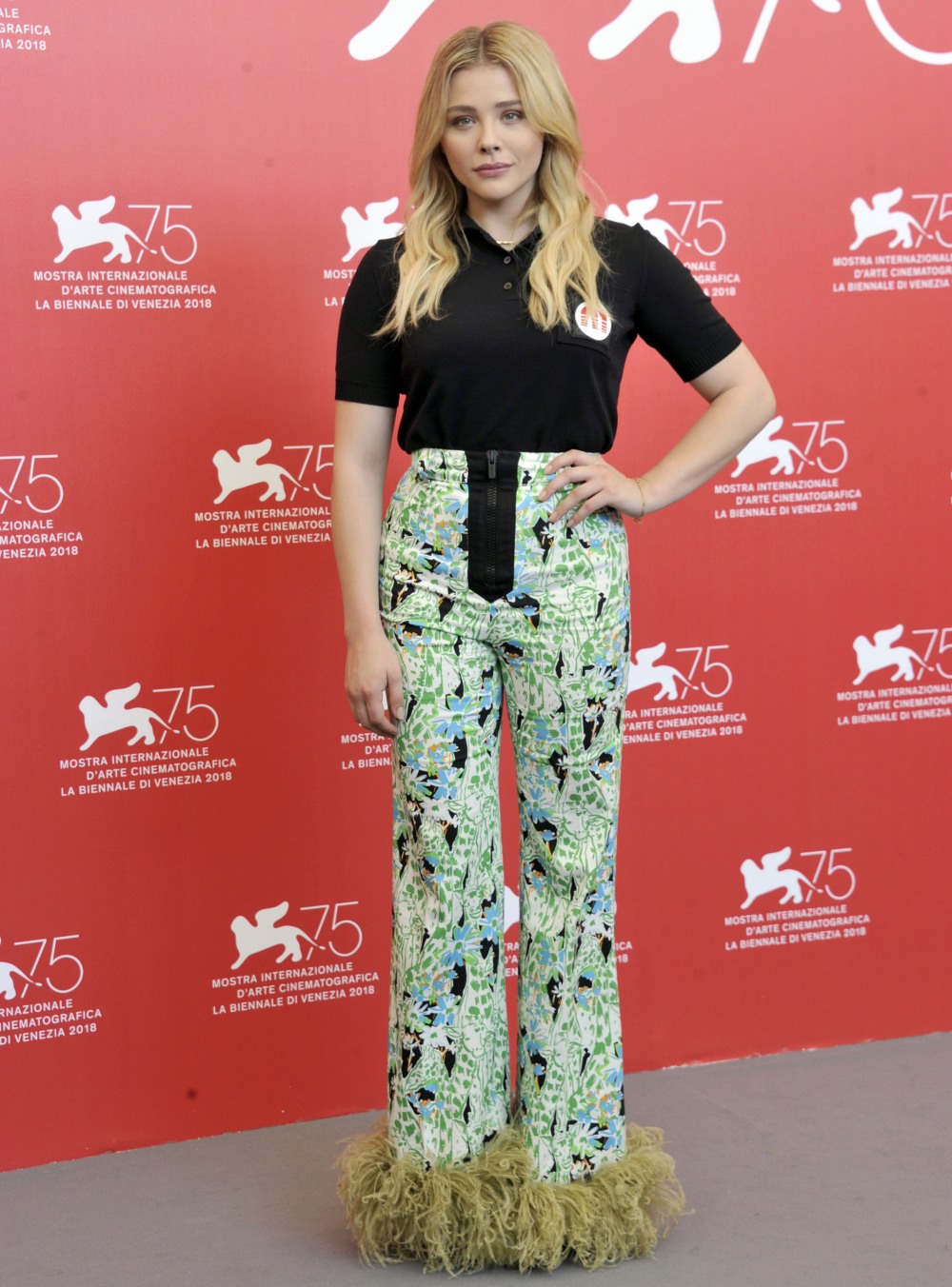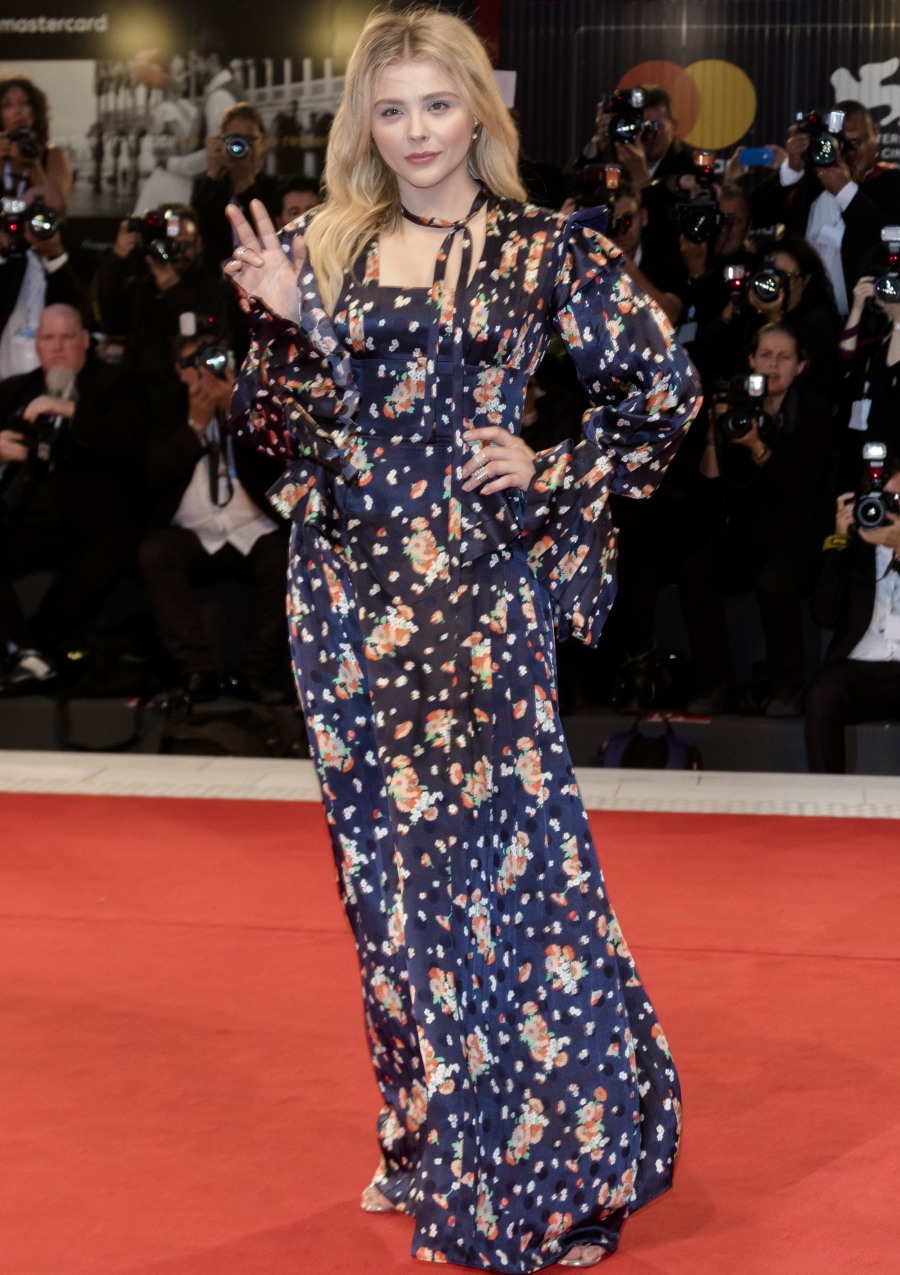 Photos courtesy of WENN.