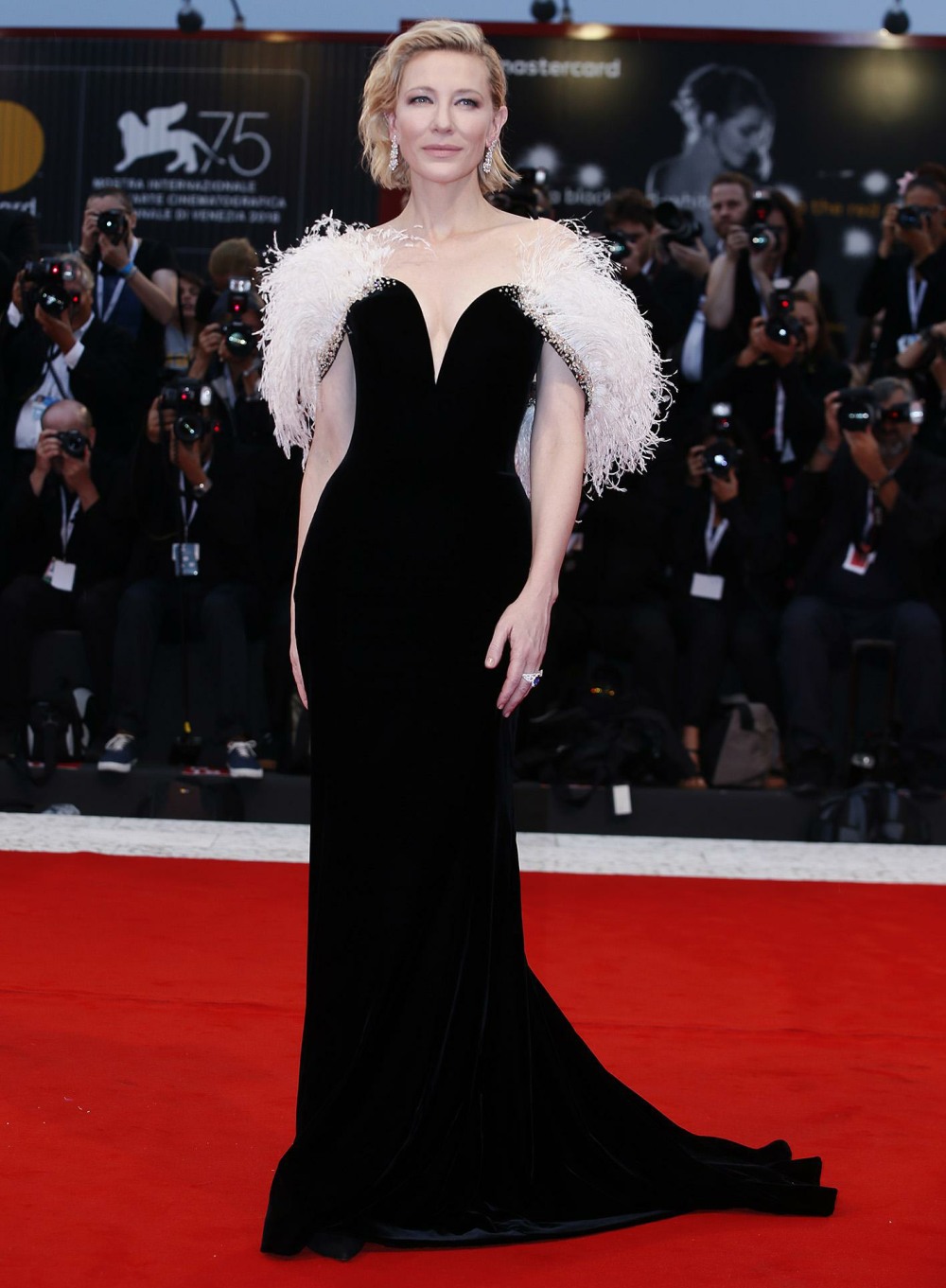 I've been trying to see if any outlet mentioned why Cate Blanchett attended this year's Venice Film Festival, but I can't find anything. She was on the jury of the Cannes Film Festival, and she's usually a fixture at these kinds of events during awards season. But I think she might have just come to Venice this year to… walk some carpets and attend some premieres? She wore a lot of Chopard jewelry, maybe they were paying her to attend. She did wear Armani to both premieres she attended, so maybe Armani was paying her. That's probably what it was, because she's already the face of an Armani fragrance, so there you go. I figured it out.
As for Blanchett's Armani looks – she wore the black-and-feathered gown to the premiere of A Star Is Born. I kind of love it? She looks amazing. The asymmetrical gold-and-black gown was for the Suspiria premiere and I kind of hate that one. I hate the sapphire-and-diamond earring choice with that particular gown too.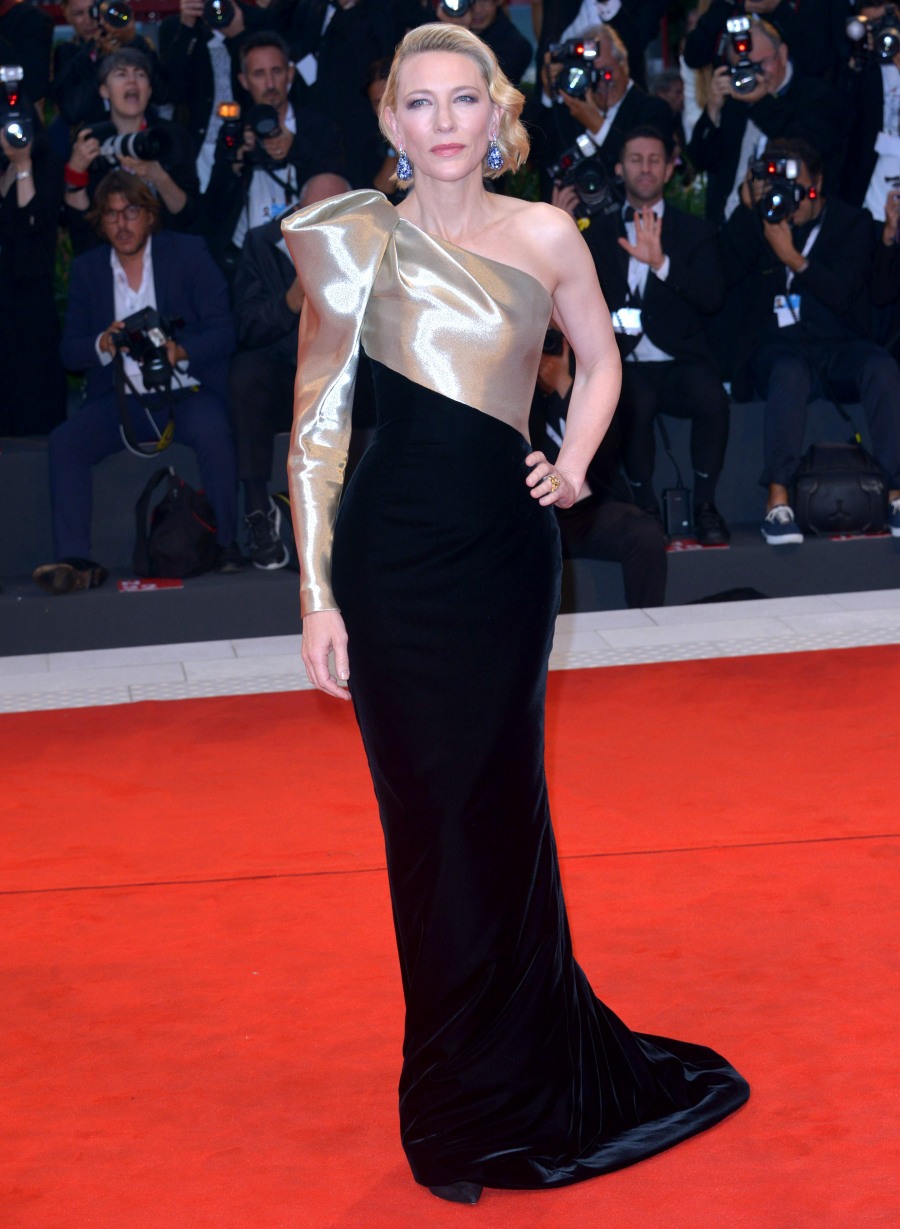 Thom Yorke attended the Venice premiere of Suspiria because he did the soundtrack/score for the film. His date was Dajana Roncione. And yes, the man wore sandals. I believe they're Birkenstocks.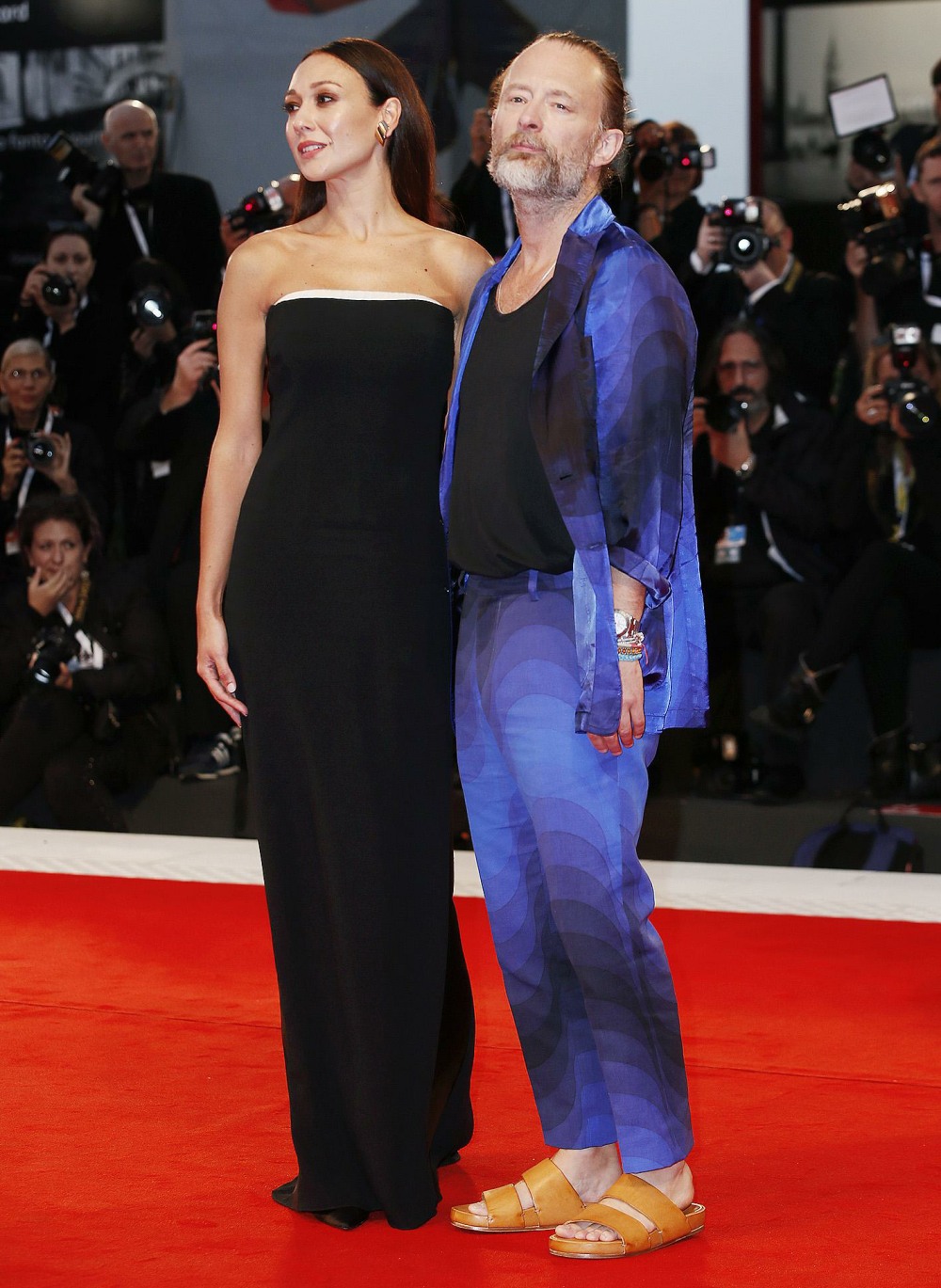 Naomi Watts in Dior at the Suspiria premiere – this looks very Dior, very worked on, very… eh. It's not my taste, but she looks fine.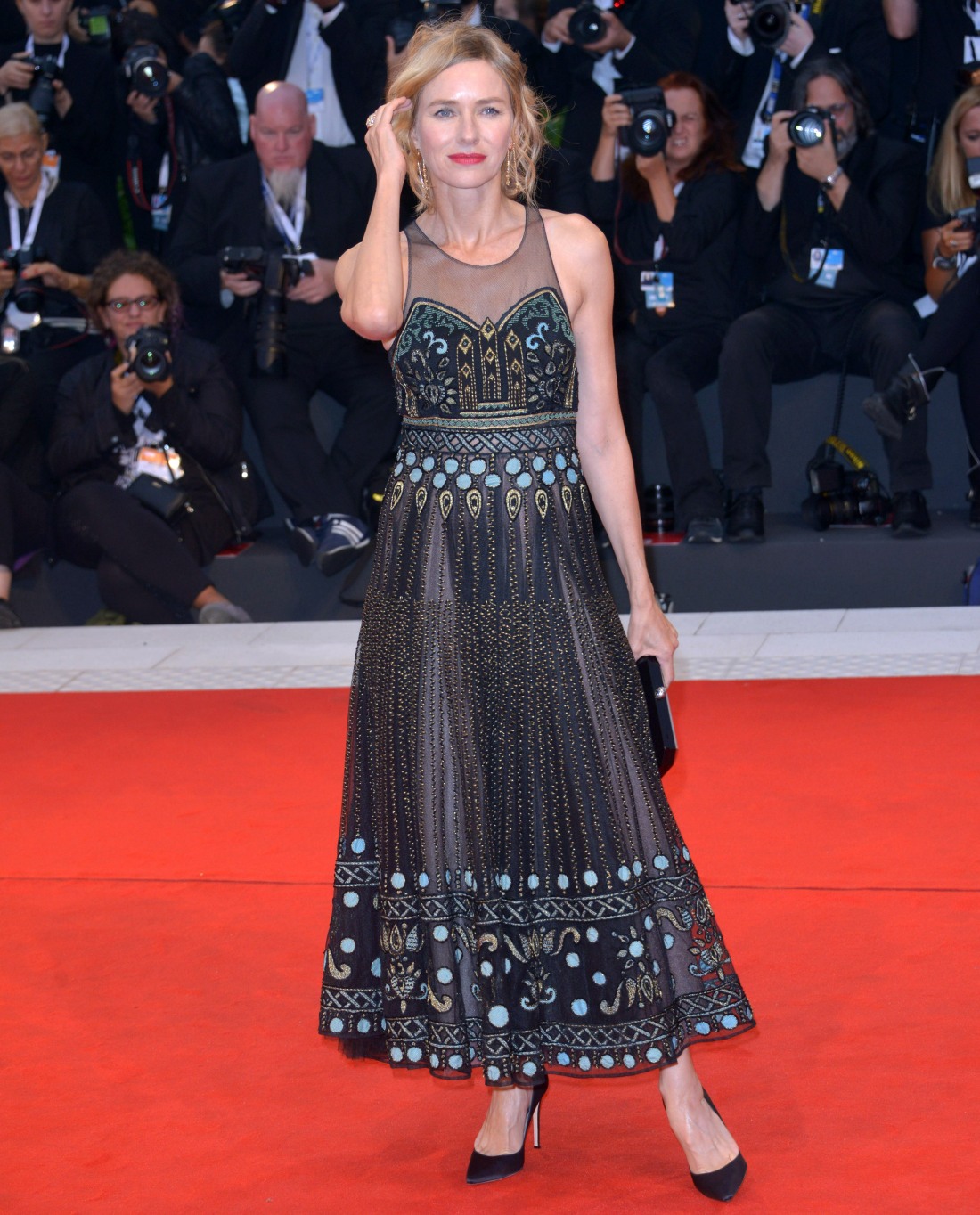 Barbara Palvin in two Armani looks – I dislike the gown specifically because it's on her and it looks much too "old" and matronly for her. The shorter blue dress is okay but I'm not crazy about it, honestly.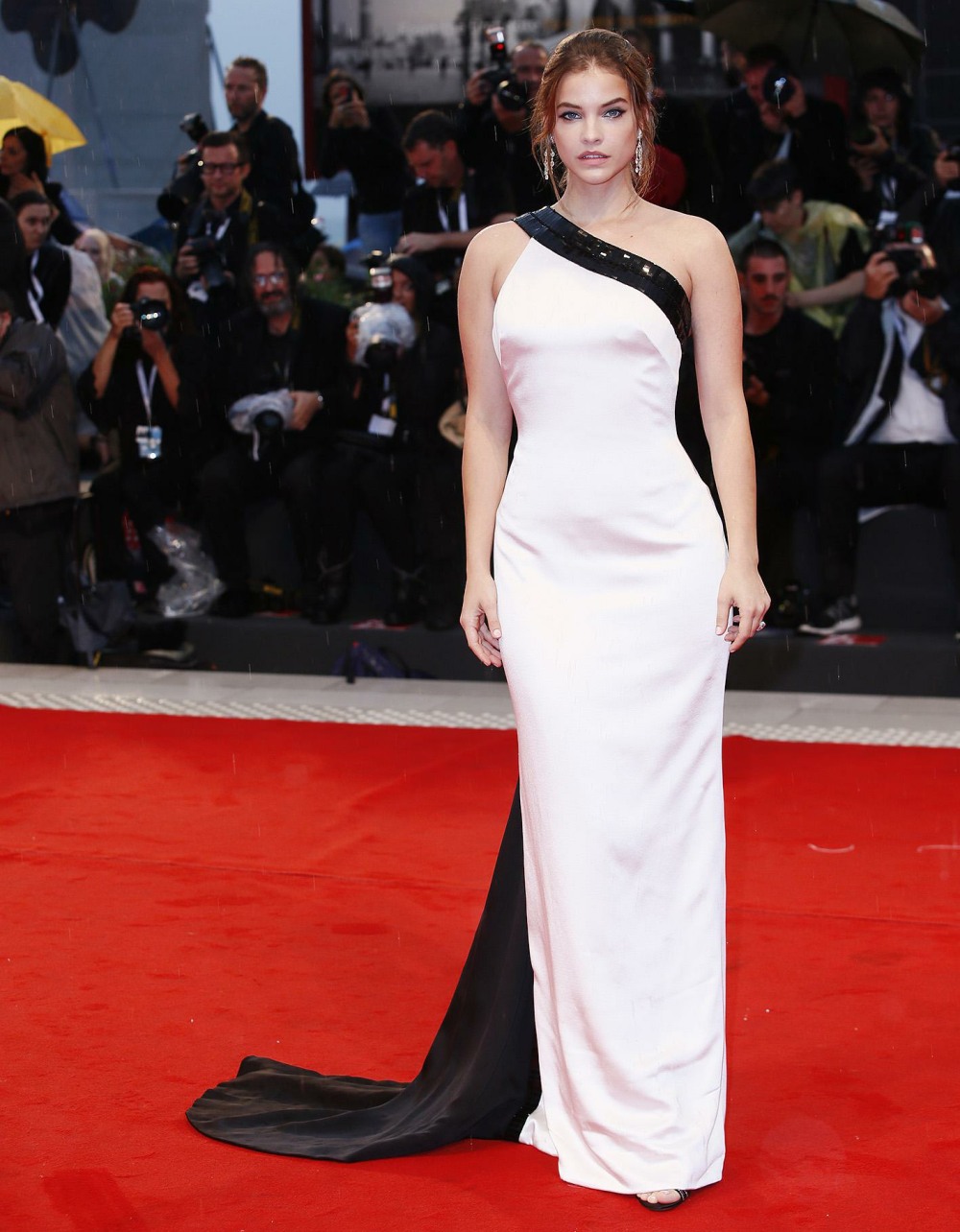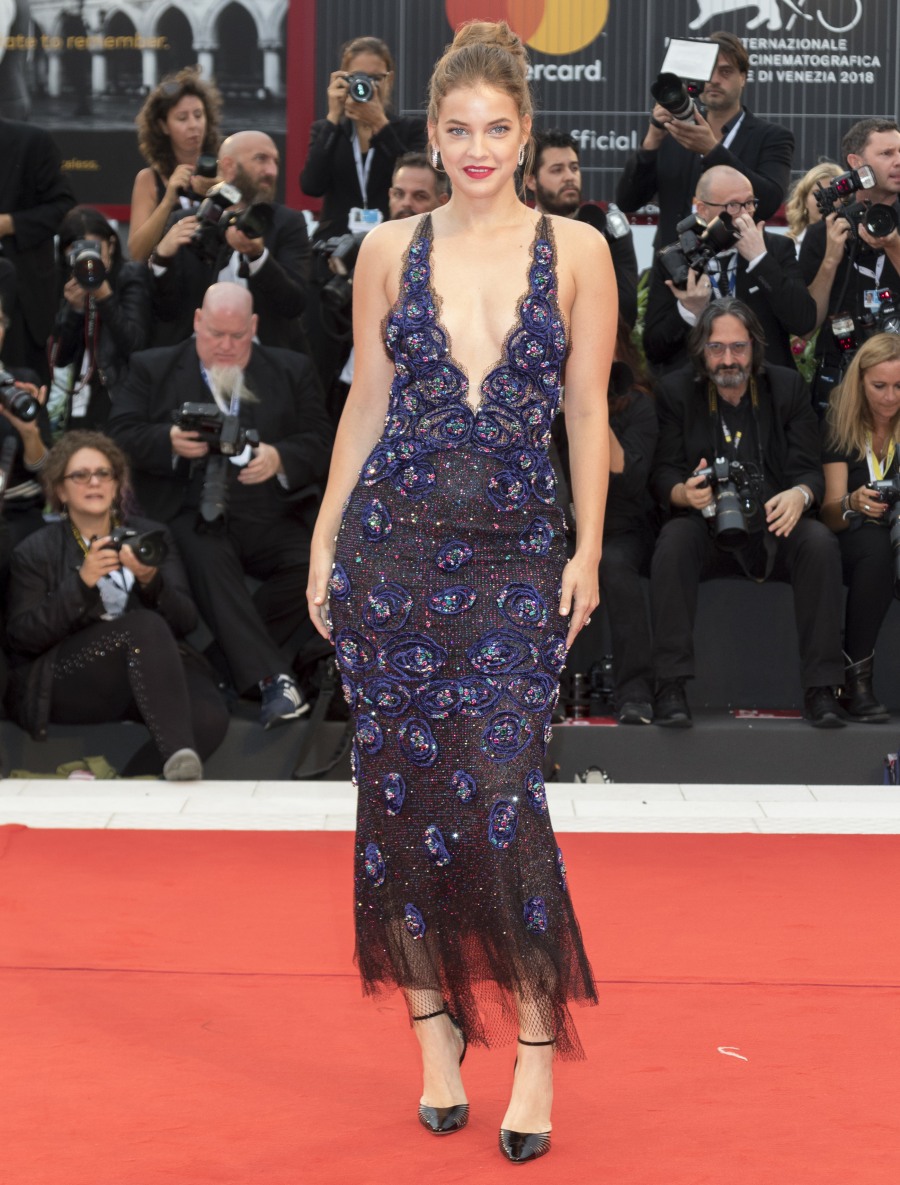 Sara Sampaio in Armani at the ASIB premiere – this is completely awful. It's like she's wearing a tablecloth with a lace runner.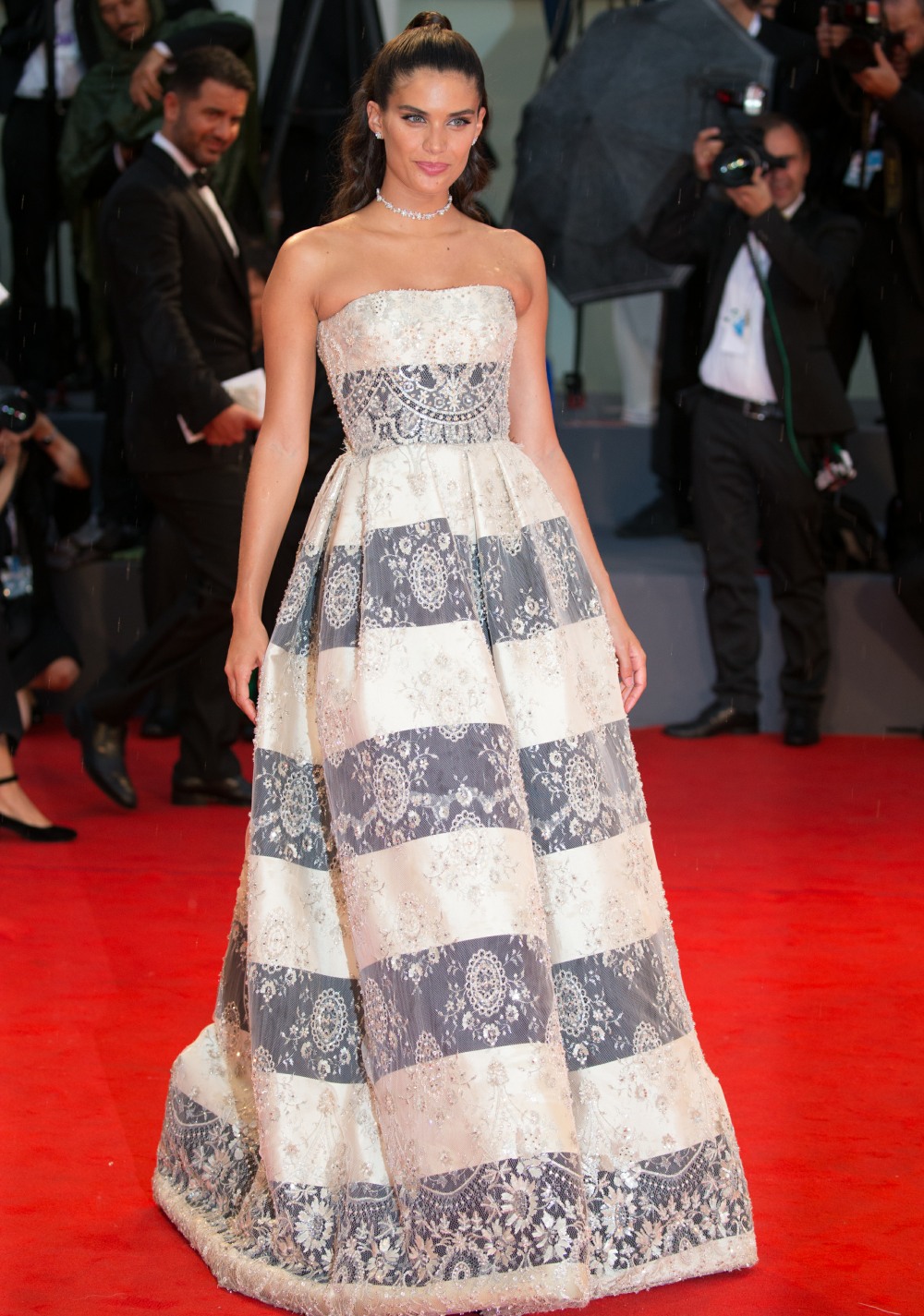 Photos courtesy of WENN.