Embed from Getty Images
German U2 fans got an extremely abbreviated performance at the Mercedez-Benz Arena in Berlin on Saturday night. Bono suffered a "complete loss of voice" after singing only a few songs on the second night of the European leg of their Experience + Innocence tour, which had kicked off at the same venue on Friday.
The BBC quotes U2 fan Paul Jones. "During the fourth song, Red Flag Day, Bono's voice deteriorated massively – he said it was something to do with the smoke that was set off." He then launched into the next song, "Beautiful Day," but decided to stop performing. In a video posted by another fan, Bono sounded hoarse and was coughing. He told fans he was "so sorry," adding, "I'm sure this is not a big, big problem – but I'm going to have to do something. If people want to go home, that's fine – we'll play another show for you another time." He said he needed to leave the stage and take a break "to find out what's happening," but never came back. Some fans thought the smoke machines employed by the stage production had affected his voice.
Ashley Judd happened to be at the show and tweeted a photo from the concert noting that "the crowd so felt for him" as he was "powerless and vulnerable," adding, "He's real and he's human, too, like we all are."
The power of #bono voice before it surprised him in #Berlin and left him abruptly…he was singing his guts out (per usual). @u2 @U2eiTour The crowd so felt for him as he with surrender was obviously powerless and vulnerable. He's real and he's human, too, like we all are. pic.twitter.com/f0Tl3hhuA2

— ashley judd (@AshleyJudd) September 1, 2018
A statement posted after the show's cancellation on the band's website offered an apology and, went on to say that, "Bono was in great form and great voice prior to the show and we were all looking forward to the second night in Berlin, but after a few songs, he suffered a complete loss of voice." Bono added a statement of his own, titled "Back on Song, Back to Berlin," telling fans:
I've seen a great doctor and with his care I'll be back to full voice for the rest of the tour. So happy and relieved that anything serious has been ruled out. My relief is tempered by the knowledge that the Berlin audience were so inconvenienced. There was an amazing atmosphere in the house, it was going to be one of those unforgettable nights but not for this reason….We can't wait to get back there on November 13th.
I'm sorry for the fans that the show got canceled, but Bono and the band seemed genuinely sorry to have had to cancel. Glad it was just a temporary setback.
Get well soon, Bono! 🙏@U2 #u2eitour pic.twitter.com/aOXlgTf0FN

— Mercedes-Benz Arena (@MBArenaBerlin) September 1, 2018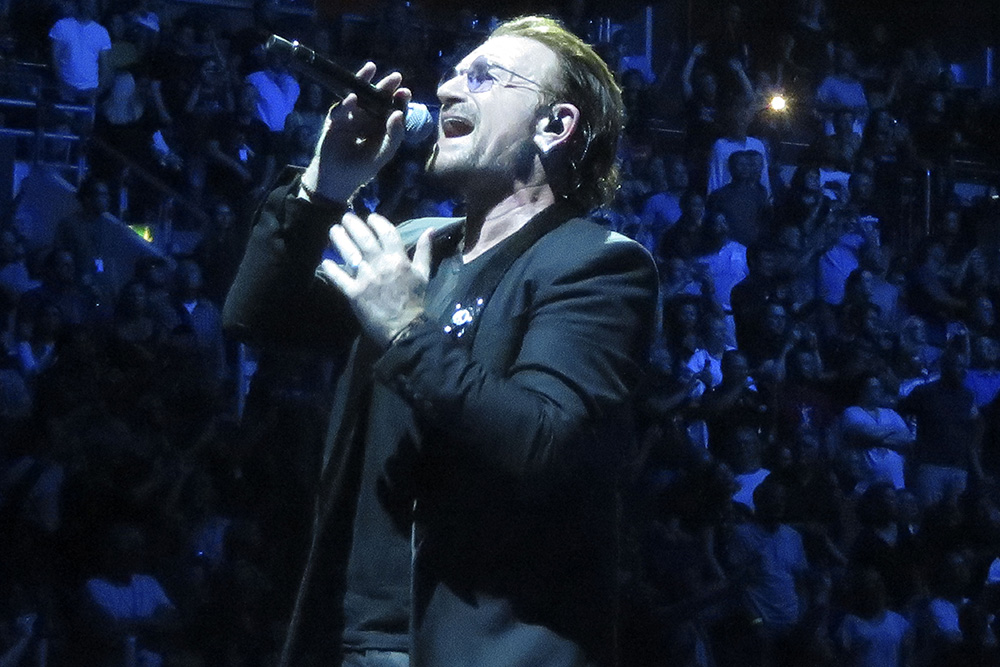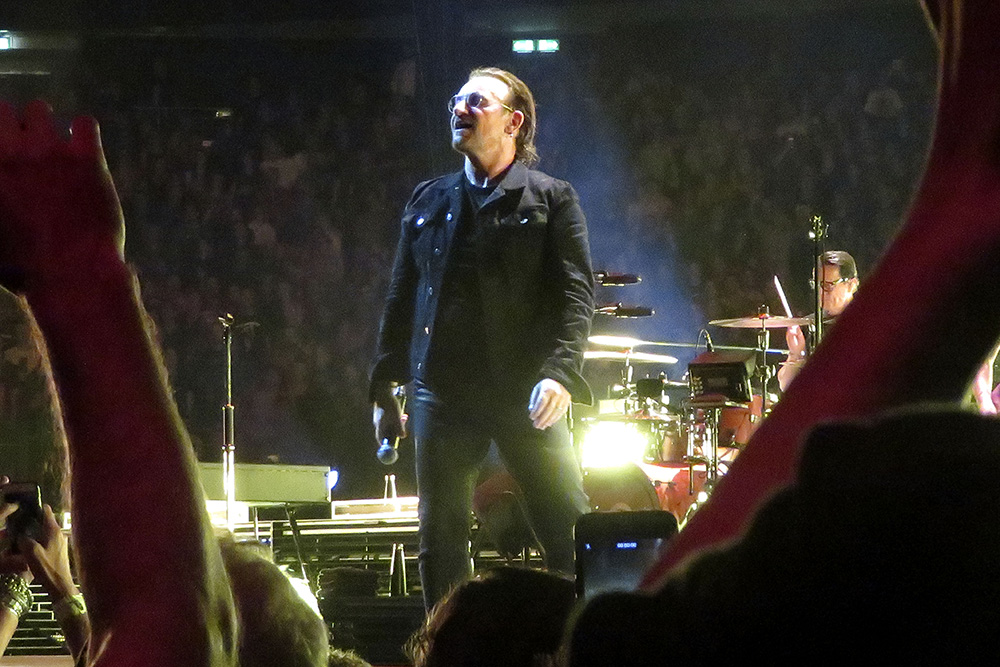 Photos: WENN, Getty