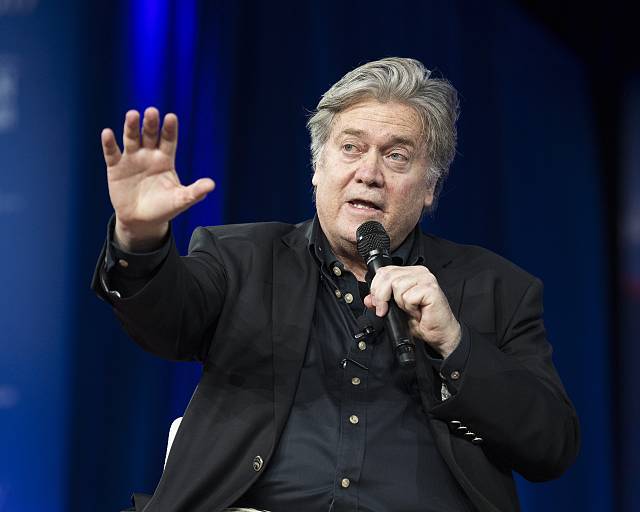 Before the Labor Day holiday, we actually got a promotional email from the organizers of the Economist's Open Future Festival. The media advisory email's first line was this: "Speakers include: AMBER HEARD, SUSAN HERMAN (President, ACLU), STEVE BANNON and DAVID MILIBAND (President, IRC)." Wow, Amber Heard AND Steve Bannon, what a festival. As it turns out, Steve Bannon is all about peddling his Nazi nonsense at fancy New York festivals: he also signed on to do some kind of Q&A session at The New Yorker's fall festival. As soon as his name was announced, celebrities and literary figures announced that they would be pulling out unless Bannon's invitation was rescinded:
I'm out. https://t.co/JkIOGqCxaM

— jimmy fallon (@jimmyfallon) September 3, 2018
If Steve Bannon is at the New Yorker festival I am out. I will not take part in an event that normalizes hate. I hope the @NewYorker will do the right thing and cancel the Steve Bannon event. Maybe they should read their own reporting about his ideology.

— Judd Apatow (@JuddApatow) September 3, 2018
The controversy went on for hours before David Remnick issued a statement and formally withdrew Bannon's invitation:
A statement from David Remnick, editor of The New Yorker, explaining his decision to no longer include Steve Bannon in the 2018 New Yorker Festival. pic.twitter.com/opayiw5GQ2

— The New Yorker (@NewYorker) September 3, 2018
Bannon reacted by saying, in part: "I accepted The New Yorker's invitation with no thought of an honorarium. The reason for my acceptance was simple: I would be facing one of the most fearless journalists of his generation. In what I would call a defining moment, David Remnick showed he was gutless when confronted by the howling online mob."
The thing is, if I'm playing devil's advocate and doing some kind of stupid point-counterpoint with myself, I understand why someone like David Remnick should interview and expose Bannon in front of an audience. The problem is that I don't trust Remick to do so, because that's been a consistent problem with the so-called "liberal" media outlets in the age of Trump: they are bizarrely fascinated by the frightening fascists in their midst, and they treat those fascists like harmless oddities to be studied and patronized. Which has the effect of normalizing people like Bannon and making him seem like his thoughts have any kind of validity or truth. Malcolm Gladwell was an example of that "elite" way of intellectualizing fascism:
Huh. Call me old-fashioned. But I would have thought that the point of a festival of ideas was to expose the audience to ideas. If you only invite your friends over, it's called a dinner party. https://t.co/VwkL4zOrbX

— Malcolm Gladwell (@Gladwell) September 4, 2018
But the audience doesn't need to be exposed to fascism and white supremacy? We're already being exposed to it every day. There are still brown children in cages. American citizens are having their passports confiscated and they're being thrown in detention centers. Neo-Nazis are marching in American cities and killing people. Why normalize it to the point where we act like these people have a valid point of view? Also, to bring it back to opening paragraph: someone should tell Amber Heard that she needs to pull out of The Economist's Open Future festival too, because I think Bannon is still invited to that one.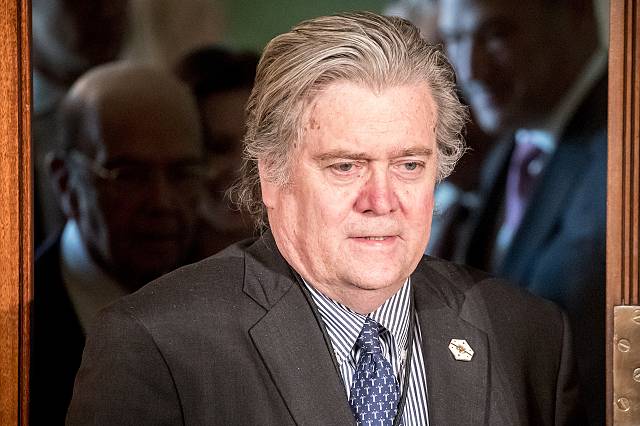 Photos courtesy of Avalon Red.